Looking for a 70-inch TV? Wondering what the dimensions are, how much it weighs, and how far away you should be sitting to get the best viewing experience?
In today's world, for streaming entertaining or informational video, people prefer big-size television with LED Display, which delivers high definition picture quality, pleasant sound quality, bright colors, a good vibe, and an unbelievable experience.
In this blog post, we will provide an overview of 70-Inch TV Dimensions, as well as some additional tips on choosing the right TV size for your needs. So whether you're looking to buy a new TV or just curious about 70-inch models, keep reading for all the details!
70-Inch TV Dimensions Key Takeaways
Viewers should be aware of the dimensions, size, and weight of a 70-inch TV before making a purchase
Usually, a 70-inch TV weighs around 24 to 27 kgs, 34-35 inches high and 61-62 inches wide.
It is important to find a TV stand that is wide enough to support the television
Customers should know what ports and how many ports are required for their 70-inch TV
The Vizio V-Series V705-J03, Samsung TU700 Crystal UHD TV, and LG UHD 70Series (70UN7070PUA) are among the top models for a 70-inch TV
Off-road vehicles like SUVs can take a 70-inch TV, but it is hard to accommodate the television with its packaging box
How Much Does a 70-Inch Television Weigh?
When it comes to 70 inch TV setup, numerous questions and calculations will be in your mind. How much it will be in cm, how much it is in mm, where do I locate it, whether it will be in our budget or not, on what base the TV will be comfortable, or should I drop the plan of having it.
Usually, the standard weight of a 70-inch TV is around 24-27 kgs, depending upon the depth and material used. This weight is of course, without a stand. For such weight, you have to be clear that the base should be so strong that if there is any activity around the TV or if the bottom is shaken somehow, the television should not move.
When you take that television from one place to another, you must be careful and gentle. It is a heavy and deliberate Item to carry and an essential factor to consider for positioning your television.
The weight increases by a couple of kgs when its stand is added. Manufacturers generally try to keep things simple, as everyone wants their television to be big but lighter. Modern LCDs weigh around 42% less than their plasma technology counterparts.
How Big Is a 70-Inch TV for Your Room?
The size of the 70-inch TV is extensive, requiring space and great surroundings so that its sound and display are apt for the best experience. When looking for such an item for your home, you should be well aware of the whole dimensions of both, the TV and the room in which the TV is going to be installed.
A 70-inch space means a height of 34-35 inches and a width of 61-62 inches, depending upon the company. For better visibility and sound, the room should have a minimum area of 1444 meter2. So Either you can set it up in the hall, or in your master bedroom.
For experiencing the magic of Ultra HD and fine sound quality, you must have a good space. So that when you are watching, there will be no gaps to fill in, no echo because of small rooms.
For viewing purposes, a person has to sit far from the television, so that the eyes won't have a strain, there will be no pain, and the sound will be pleasant. Here vision and resolution play a crucial role because everyone's eyesight is different and depends upon how the resolution of your television.
The human visual system can watch horizontally at about 200 degrees, so about 3-4 meters away should be suitable for you. Television with low resolution needs more viewing distance than their high-resolution counterparts to minimize the effect on your eyes.
The ideal length ranges from 1 to 1.5 times the diagonal screen width. If you plan to keep 70-inch 1080 HDTV in the room but don't have a viewing distance of 9-10 feet, the television is considered too big for the room.
Suppose your room is less than 600cm x 350cm. A 70-inch TV is too big for your room. However, for a small size television, this is the right size. It also depends on how often you use it, with pretty long hours each time. This size of the tv is suitable for a theater-like experience.
Mount Your 70-Inch TV on a Wall
For placing a 70-inch TV in your room, you can have a cabinet of appropriate size or a rock-like base platform.
Other than that, you can also mount it on a wall with its stand. Modern televisions come with accessories and necessary items required to fix them on a wall. You can easily mount your 70-inch TV on a wall using a drilling machine. If you don't have a drilling machine or other required equipment, you can contact the manufacturer's customer service.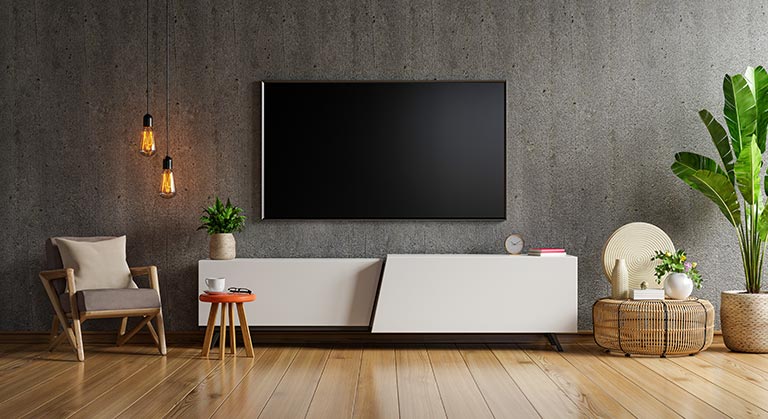 With this, you will also have a theater-like experience, which will solve your problem of positioning it.
If you want to know how high you should mount your 70-inch TV on the wall, you must know that for every 5-inch increase in size, the height at which the television should be mounted increases by three inches.
If you plan to keep a television in a large room, the standard measurement for mounting it from its center to the floor is 75 inches or just a little more. However, there are instances when the distance is also less, like 67-65 inches.
Viewing distance also helps to arrive at a reasonable mounting height. If you plan to follow the recommended length, opting for size at eye level in a sitting position is a well-versed idea. Viewers often prefer to have the middle of the television in line with their eye level to avoid strain on their necks.
If a viewer is watching on the couch or lying on a bed, it's a reclining position that is directly proportional to the mounting height. Usually, people prefer an altitude with no reflection on the screen, or a little less may be adjustable.
Another question that comes to mind is what type of surface of a wall is suitable for mounting the TV?
Drywall anchors are stable, secure, and perfect when appropriately installed. If you have a compatible mount with your television, you should check studs behind the drywall for direct screwing to mount on them, and if there are no studs, then you have to work with toggle bolts.
So overall, this concept is good, and people can mount their television on Drywall.
TV Stand Width for a 70-inch TV
Finding the perfect size stand for such a big and heavy screen is essential since the customer is going for a 70-inch television, so at least a 65-70 inches wide stand should be there. If you get extra space, it will be like a cherry on top, but less than that, you have to struggle with safety risks.
Can a 70-Inch TV Adjust in a Car?
Setting a 70-inch television in a room can be possible and adjustable, but it is a bit tricky when you think of doing it in your car. Because size is limited and people have acquired seats, space will not be left.
A car like a sedan, hatchbacks, and all on-road vehicles cannot carry such items. However, off-road vehicles like big SUVs can take it, but it is hard to accommodate a television with its packaging box. Here the size of the SUV plays an important role; if it is a three-seater at the back, it can be adjustable and snug fit into the car, and the driver has to keep one thing in mind: speed should be controlled and be gentle at the time of breakers.
So with this, a 70-inch television can fit in a car if the vehicle is SUV only by taking some preventive measures, like speed, extra space, and being roped tightly or caught correctly by someone.
Models for the 70-Inch TV
Several brands offer giant inches television. However, people also know it's an investment for 15-16 years, so why not we bought the best one? So here are some top models of 70-inch TV which you can purchase:
So these are some popular models with unique features and astonishing specifications. During buying, customer should know what port, and how many port requirements are there; size, budget, and other parts are essential for a customer to know.
Frequently Asked Questions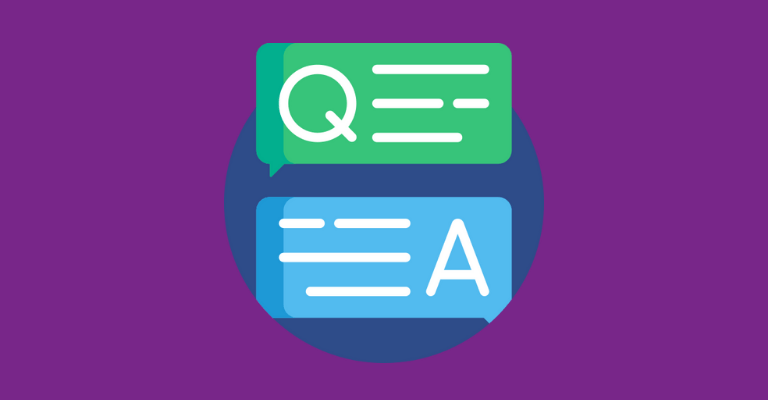 Is a 70-inch TV too big?
No, a 70-inch TV is not too big. In fact, it is the perfect size for a large living room or home theater.
How to Transport 70" TV?
You can transport a 70-inch TV in a mover vehicle, or any other large vehicle. Make sure to secure the TV properly with rope so that it does not move during transport.
How Wide Should a TV Stand be for a 70-inch TV?
A TV stand should be at least 65-70 inches wide in order to accommodate a 70-inch TV. If you can find a wider stand, that will be even better.
Summing Up
The article discusses the recommended dimensions for mounting a 70-inch TV, as well as some tips for choosing the right model and finding a TV stand that will accommodate the size of the screen. It also provides a list of popular 70-inch TVs from various brands. Finally, the article offers some advice on how to safely transport and install a 70-inch TV in a car.
With this guide, you can make an informed decision about what size television is right for your needs and how to properly install it in your home or vehicle. By following these tips, you can ensure that your new 70-inch TV will be enjoyed for many years to come.