Snapchat is one of the social media sites that allow the hosting of videos and pictures. There are a number of alternatives to the site when it comes to posting videos and video chatting. In fact, a lot of apps just do more than host video chats, they allow the mixing and modulation of sound files like never before.
What is noteworthy is that Snapchat is a lot like Tumblr and its alternatives in many ways but it does have its strong points as well. Most people prefer Snapchat for the freedom it allows users in loading pictures and videos. Most posts on Snapchat do not last for more than 24 hours. Apps like Snapchat provide users with a means to communicate with each other and exchange videos and images. More than being simply entertaining, the applications provide a means to network and communicate with each other.
Apps Similar to Snapchat
1. Marco Polo
Available both on smartphones and PCs this is one app that stands out for the multifunctional role that it plays. This would be the app to use for people who have a heightened sense of privacy so to speak. It is possible to send video messages and make video calls but it cannot be turned off after 24 hours, unlike Snapchat.
2. YouCam Perfect
This software is basically a photo editor on steroids. It is capable of making more than just small changes to pictures. Sharing is done with conventional social media networks. One of the most notable features of the application is its simplicity and ease of use. But its application is restricted to the smartphone and mobile devices only.
3. Cluster
Cluster is mostly a private collection of pictures for family and friends. It allows the user to create an album of pictures and share it among a close group of friends. With its encrypted connections, it is possible to have a secure network as well as protected sharing. The biggest drawback to the platform is that it does not permit the use of photo editing and other effects to be added to the picture or video.
It is to be noted Cluster that requires an external group or network to connect to each other and does not have a group of its own. The application cannot be used to make phone calls or video calls to one another. There is a facility to sync with the web and mobile through an external website.
4. B612
The most notable feature of the B612 app is that it is possible to get hold of just about ordinary pictures and photos and create art out of them. With its facial recognition technology, it is possible to apply a lot of features to the portraits. The use of stickers to enhance and alter the image is to be particularly noted.
5. Cyber Dust
The application is available to the mobile user as well as the PC. It is an app that has the ability to send self-destruct video and text messages just like Snapchat. The application allows image and picture edit with minimal fuss. Capable of social media integration, it is possible to share videos and text among a closed group of users or friends.
6. Instagram
With well over a million installs, this is a social media app that is giving Snapchat some real competition. It is primarily used for sharing pictures and videos between networked individuals. There are also built-in features like face filters, live functions and so on that allow the user to further customize the posts.
The best part of Instagram would be that it is completely free to use. On hand are some premium features that can be used to promote the posts but it is optional to use. Most people get the best out of the application without having to use any of the pay-to-use features. But unlike Snapchat, Instagram does not have to self-destruct images and videos. Whatever is posted remains on till it is deleted.
7. Sweet Snap
Available on iOS and Android devices, Sweet Snap has one of the most powerful face filters that users can use presently. An uncluttered view offers more than just simplicity. It is possible to create a wide range of effects with a minimum of manual intervention. With over 100 million downloads, this remains the software of choice for those people needing a simple picture or video editor.
8. Wickr Me
When it comes to Snapchat alternatives for mobile phones, then Wickr Me is the choice for both Apple and Android users. On offer is a range of features for the user like voice memos, encrypted messages, image and video sharing, etc. The application does have some video and picture formatting choices but they are not well known or well used on Wickr Me.
Just like Snapchat, the application does have self-destructing images and videos and posts can be made completely anonymous. Connection is made on Wickr Me by using names or importing the contacts on the application from the address book. If ever there was a blessing with using the app, then it has to be that there simply are no ads on offer to the viewer.
9. Bigo Live
Bigo Live is an application for those who would want to go live onstream with videos. This is one of the largest live streaming platforms that are currently available to the user. On offer is a range of features that include image makeovers, image alteration, and so on. It has the facility to use a captive audience or to stream it live across social media platforms.
10. Telegram
When it comes to mobile messaging applications, Telegram is one of the most preferred ones among users. It enables peer-to-peer communication over encrypted channels of communication. There is an app on the Android store and the iOS store as well for use on mobiles. The desktop version of the software enables people to be logged in from the computer as well.
One of the most notable features of Telegram is the ability to use a number of custom-made plugins that make communications fun and interactive. It is possible to make video calls and share files between users of the platform. The maximum number of participants in a group is only restricted to 200,000 users. With its lean design, one of the positives of using Telegram is that it is uncluttered and simple to use.
11. Facebook Messenger
Facebook being the largest social media site, the messenger created for Facebook users remains one of the most popular apps like Snapchat. On hand are a number of plugin programs that only enhance the user experience. The intuitive user interface adds to the charm of using the application no matter where the user is.
12. SnapSeed
This is a software application that is all about photo sharing and video editing. SnapSeed is only available for the iOS and Android applications with no support being provided for desktop PCs. On offer is a wide range of tools to manipulate images and videos including a range of filters and effects. Unlike Snapchat, this application does not have a closed user network. So, when something has to be shared, it has to be done on the supporting social media networks.
With its easy-to-use user interface, SnapSeed is one of the more user-friendly applications available to mobile users. One of the key differences with Snapchat is that it does not have disappearing messages or destructing videos.
13. Imgur
Just like Snapchat, Imgur is available for use on iPhone and Android devices. The most notable part of the software is the range of memes and themes that are available for users. The application can be used to create short videos and GIFs and share them on the closed network that Imgur has or on the wider social media network.
14. Yovo
When it comes to a simple editor for pictures and videos, there is no beating the Yovo app available for the Android user. The strong point of the software is that it blocks out the screenshot feature from phones making it rather a secure channel for transferring pictures and videos.
15. ClipChat
ClipChat with its simple touch interface does manage to send out those disappearing messages online. If the recipient of the video takes a picture or screenshot of the video sent to them, it would intimate the user.
Frequently Asked Questions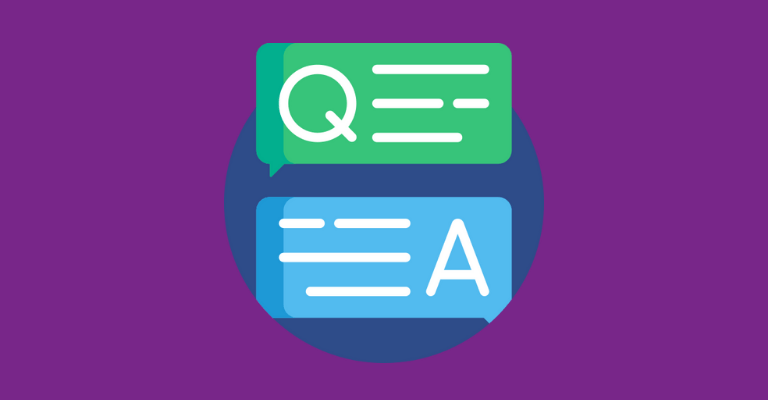 How Did Snapchat Become So Popular?
Snapchat became so popular due to its feature of being able to send disappearing video messages. At the time no other major application was offering this feature.
What Features Make Snapchat So Unique?
The single feature that makes Snapchat so unique and sought after is the facility to have the video messages disappear from the service after 24 hours.
Snapchat Alternatives: Conclusion
Listed out in the above are 19+ Snapchat alternatives. Each of them has its own strong points and features. It is finally for the user to decide upon what is best suited for his purpose and to use it. It must be noted that not all applications are supported by the laptop or PC but they do work on the Android and iOS devices most of the time.