Do you get tired and bored of clicking on the handset for long periods of time? Then there is just the automation available for you that clicks on links and buttons automatically. Described below are some of the most useful auto clickers for iPhones and other handheld devices.
Auto Clicker Apps for iPhone and Android Comparison
Best Auto Clicker Apps for iPhone and Android
1. Auto Clicker
This app lets the user to click automatically on the screen after having set it up. It is convenient and easy to use; that is what attracts the user to the app.
Simple to use interface.
Has a timer function.
Does not require rooting of the phone.
Can be used to perform multiple clicks on the screen.
Editor's Review
Simple and fun enough to use on a daily basis, auto clicker for Android is preferred for its simplicity of use.
2. Quick Touch
Quick Touch is the one app for those seeking the simplicity of design. Light on memory, the auto clicker app for Android devices does not use up much space on the smartphone.
Handy user interface.
Does not need root access.
Can be used for multiple taps.
Provided with a timer function that controls the tapping action.
Editor's Review
Something simple yet powerful enough for the average user, that is how best to describe Quick touch.
3. Click Assistant
Has a record function that allows users to record simple gestures which are used frequently. An option to personalize the auto clicker apps for Android points to the versatility of the system.
No rooting required.
Timer function available.
Feature to stop, pause and resume the app possible.
Supports two finger gestures and swipe actions.
Editor's Review
A sophisticated app despite its humble presentation. Can be used by power users to keep clicking for extended periods of time.
4. Auto Click
The strong point of Auto Click is its simplicity. This is a preferred app for gamers and power users of Android smartphones and devices.
No rooting required.
Has a timer to control the rate of click.
Multi-language support possible.
Can work in the background thus freeing people to pursue other tasks.
Editor's Review
A must have for those power users who do not insist on being at the screen all the time. The multi-language feature adds to the versatility of the application.
5. Auto Clicker Apps for Games
This might not be the top-rated app in the category but certainly needs a look-in for the game features that it hosts. Most people who do use the product happen to be hardcore gamers and their followers.
Provided with a collection of buttons that point to different features.
Arranged in a playful fashion.
Requires rooting of the handset.
Intuitive user interface.
Editor's Review
This app is certainly a must have for gamers and is used to a large extent by the gaming community. Simple in presentation but powerful in performance that is how best to describe the software.
6. Auto Clicker-Tapping
It might surprise the user that something that is free to use can be this functional. The strong point of the software is its low RAM usage which makes it lightweight in terms of usage of resources.
Does not require rooting of the smartphone.
Supports both click and swipe actions on the phone.
Needs to be accessed to make it work thus cannot work in the background.
Compact build that ensures little by way of crashes and downtime.
Editor's Review
A software that is devoid of fancy features and works to just keep tapping. The need to have the program running in the foreground is a negative point that has to be endured by the user.
7. CP Clicker
The CP Clicker is an app that can be used to click automatically on pictures and videos too. The lack of a timer function is so telling on the app that it has to be turned off manually each time it is used.
Needs rooting of the phone.
Can be used to click on pictures and videos.
Not restricted to gaming uses alone.
Easy to use interface is a plus point.
Editor's Review
The CP Clicker is for the iPhone user and comes with a range of features in the small build that it has.
8. Gamemaster Auto Clicker
This is another auto clicker with the same name and hence the differentiation by using Gamemaster before it. A versatile program that often is hidden from the view of potential users.
No root can be used.
Supports swipes as well as clicks.
Provides for the recording of gestures.
Easy access from the home screen of smartphones.
Editor's Review
This would be a no-frills clicker program that also supports the recording of gestures.
9. Automatic Tapper Auto Clicker
Possible to repeat taps automatically and is light on using the smartphone resources. This is a program that has had relatively few complaints of compatibility when it comes to its use on Android devices.
Requires rooting of the device.
Provided with a timer function to control the rate of clicks.
Easy one touch launch of the software possible.
Cheap to use.
Editor's Review
For something that comes free to use, does certainly pack in quite a few features.
10. Habitap
The app works on Android smartphones running version 7 and higher. This has to do with the fact that it is not possible to no root Android versions lower than 7.
No root performance of the app is possible.
Can station itself over a single point during operation.
Not possible to record screenshots.
Standalone software that does not depend on other applications.
Editor's Review
Simple yet effective is how best to describe Habitap. Can be used on most phones that support Android version 7 and higher.
11. Auto Clicker Master
The one thing that differentiates Auto Clicker Master from the rest of the pack is the ability to set the time gap between two consecutive clicks. A real value for money software that is also easy to install.
Needs rooting for the working.
Provided with a timer functionality.
Can vary the time between two clicks.
Simple and intuitive design.
Editor's Review
This could be one clicking software that could come handy to disabled and geriatric people as it is possible to vary the time between two consecutive clicks.
12. Blue Point
Using the app is simple to do as it just involves placing the cursor around the area where the click has to be made. A small download size adds to the speed and ease of installation.
No root functioning of the smartphone is possible.
Works on Android version 7 and higher phones.
Simple to use and just by bringing the cursor to the area of clicks.
Possible to vary the tap rates per second.
Editor's Review
With possibly one of the simplest operations to date among the clicker apps, Blue Point is a preferred software among a lot of the older people who have trouble double tapping on the phone.
13. Automatic Tapping-Auto Clicker
With this tapping software, it is possible to tap at any point on the screen with any duration and any time setting between taps. Rather a cost-effective solution to tapping on the smartphone screen as it does not cost anything.
Does require a rooted smartphone.
Works on all versions of the Android Operating System.
Can do up to 1000 taps a second.
Prolonged use does not drain the battery.
Editor's Review
A auto clicker that is versatile and at the same time long-lasting to use on a single charge of the battery. Cost effective too as there are no charges for using the software.
Frequently Asked Questions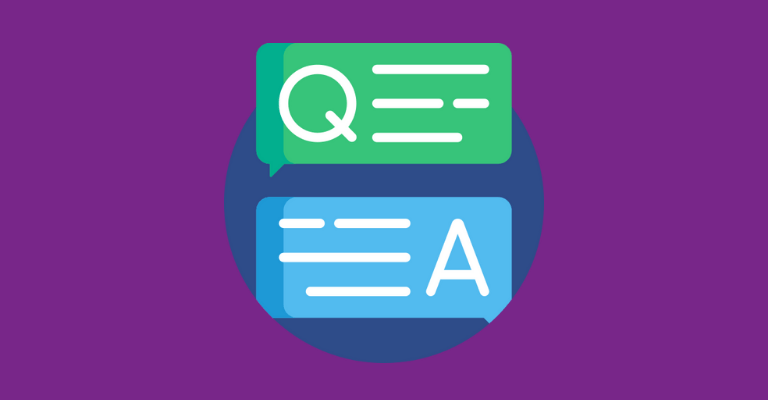 Is There an Auto Clicker for iPhone?
There are auto clicker apps both for the iPhone and the Android handsets.
How Do I Turn On Auto-Click on My iPhone?
Auto-click can be turned on by selecting the app from the memory.
Can You Get Auto Clicker on Mobile?
Yes, it is possible to get an auto clicker on the mobile.
How Do You Automate on iPhone?
By installing an auto clicker software that is compatible with the iOS from the list.
Does Auto Clicker Have Viruses?
The Auto Clicker application is just like any other application found on the app store. The user would be advised to check out its rating and user feedback to ascertain the quality of the software. It must be scanned with the virus scanners.
Conclusion
From the above, it can be concluded that it is possible to have a range of auto clicker applications.
They do not have to be rooted to the phone.
There is a range that is suited to both the iPhone as well as the Android operating systems.
It is possible to have a free program that also meets the requirements of auto clicking the phones.