Most Android devices are designed to be a one-person smartphones in that you can use a central account for all apps and purposes. However, there are times when you need to have multiple accounts on your Android device.
For example, let's say you want to bring some work-life balance by having two different accounts. You may need to have multiple WhatsApp accounts or Twitter accounts on the same device. Nowadays, some devices get this feature pre-built into them. It means you can go to the Settings page and set up parallel accounts.
But you do not have to worry if your Android phone does not have this pre-built feature. Clone apps can help you.
Clone apps for Android help you set up and handle multiple accounts on your Android device. These are the best choices for running two WhatsApp accounts or managing multiple Instagram profiles from the same phone. As the name says, these apps will clone the selected app. Therefore, you do not have to worry about shifting between multiple Android user accounts.
In this article, we have listed some of the best clone apps for Android that you can find today. You can select one of them based on the features and compatibility, among other things. Shall we get started?
Best Clone App for Android Alternatives
1. 2Accounts
2Accounts is a trusted clone app that works on most Android smartphones out there. Instagram, WhatsApp, and Facebook are on the list of supported devices. On the other side, the clone app works with games like Clash of Clans, LOL, and Free Fire.
Once you have set up 2Accounts, you can smoothly shift between accounts. There is also an option to hide the cloned apps in Secret Zone. Last but not least, 2Accounts will store all your data separately to avoid any kind of interference.
Pros
It works on most devices
Easy-to-use User Interface
Wider app compatibility
2. DO Multiple Accounts
If you are looking for maximum performance from an Android clone app, you should check out DO Multiple Apps. It is one of the highest-rated multiple-accounts apps for Android. The app receives regular updates — making it super-smooth.
In terms of features, the app features the standard set itself. For instance, you can create as many clones as you want and keep them separate. In addition, the Privacy Locker comes in handy if you're going to hide the second apps from others.
Pros
Performance-oriented design
Lite Mode for better speed
Advanced notification management
3. Clone App
Clone App is another excellent choice if you need more than the standard features. In addition to adding as many clones of apps as possible, you can get options like secure VPN access and emoticon collections. You can invite your friends for extra VPN traffic as well.
In terms of app cloning, the app does a good job indeed. In addition, shifting between two accounts on the same app is a piece of cake. Therefore, you can decide whether you need this app based on these additional features.
Pros
It packs additional features
Built-in VPN for secure web
Simple UI
4. Parallel Space
Parallel Space is one of the most popular clone apps for Android at this point. In addition to having a 9.8-star rating out of fine, the user reviews for this app are incredible. The developer rolls out regular app updates as well.
However, you cannot expect any fancy features from this package. On the other hand, Parallel Space focuses on stable performance and reliability. Therefore, you can use this app cloning system rest assured that you will not face any performance errors.
Pros
Performance-oriented design
Privacy protection options
Highest-possible reliability
Cons
Lacks additional features
5. Parallel Space Pro
Parallel Space Pro is another great choice when you need a smooth app cloning experience on Android. You can consider it a no-nonsense application that gets the job done. And if you want to get rid of the ads, there is a paid version.
Compared to other apps, Parallel Space Pro comes with a few additional features. For instance, you can get an app installed in the Incognito mode, increasing privacy. You can also create a custom-themed space to access the newly installed apps.
Pros
Straightforward design
Built-in privacy options
Custom theming support
6. Parallel App
Parallel App is another free cloning app you can try if you have a well-performing Android smartphone. You can use the app to clone popular social media apps like WhatsApp, Facebook, and Instagram. More so, you get to clone popular games like PUBG and PES 2021.
When we look at advanced features, there are a few options. For example, on the privacy side of things, you can stay sure that multiple apps will not interfere. Similarly, you can set up private passcodes for new apps without a third-party lock app.
Pros
Built-in security features
Wide support for games
Suitable for old and new devices
Cons
Performance could be better
7. Super Clone
If you are looking for a 100% free cloning app for Android, you should consider Super Clone at least once. It does not bother you with a lot of ads, either. It does not matter whether you want to bring work-life balance or not; the app will work quite well.
Of course, you can expect standard features from the package. For instance, if you are concerned about the security aspect, you will love the Private Locker feature. Similarly, you do not have to worry about the data from clones interfering with the primary system.
Pros
Offers standard features
Increased stability for data
Google login support
8. Dual Apps
Dual Apps is designed to help you manage multiple social media accounts and bring additional balance to the work-life ecosystem. In addition, the app will make sure that you can enjoy various versions of the same app with no technical knowledge whatsoever.
Thanks to the simple User Interface, you can set up the system in a few seconds. Once you have cloned the app, it will also appear on the app drawer. You also have an option to hide the app if you want to maintain maximum privacy for the secondary account.
Pros
Easy-to-use User Interface
Pre-built privacy features
Suitable for most devices
Cons
It does not support older devices
9. Multi Parallel
If you are looking for a system that can handle app and game cloning with ease, you should check out what Multi Parallel has to offer. It checks all the essential boxes when it comes to performance and speed. Of course, you would also have an option to check out the Lite Mode.
Compared to other applications on the list, Multi Parallel does not consume many resources. Moreover, it means you will have enough RAM and processor power while running cloned apps or games at full speed. Last but not least, you can hide the system quite effectively.
Pros
Suitable for games and apps alike
Works with most Android devices
Built-in security/privacy options
Cons
Limited customization options
10. Multi Space
11. Water Clone
12. Dual App Lite
Frequently Asked Questions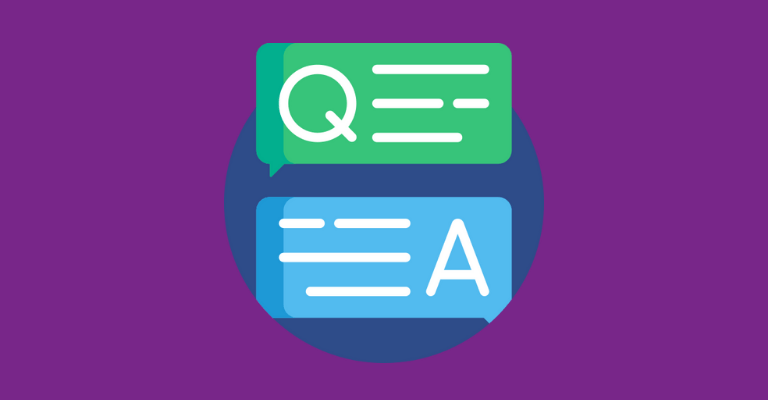 What is the best cloning/multi-account app?
There are a few best cloning/multi-account apps you can get for Android. Parallel Space and Clone App are only some of the names you can use confidently. You can find more apps from the same category here. All the apps we have listed here are 100% trusted and safe to use.
Is it safe to use clone apps?
Given that you download one of the best and secure clone apps, they are safe to use. These apps take a lot of precautions to avoid potential data interference. It means the cloned app data will not be mixed with the primary data.
The Bottom Line
We believe the list of clone apps will help you find a work-life balance or manage multiple accounts easily. However, you have to keep in mind that the apps simply copy the app where you need to use multiple accounts. It means they cannot perform any magic in terms of performance. Therefore, if you have a comparatively slower smartphone, you should choose one of the more optimized options from the list.