You are here, and we know it: You are not content with the stock dialer app on your Android smartphone. It's okay, we have been there too. Luckily, you are on Android, and there are tons of options.
A third-party dialer app can offer a different UI, additional features, and a better experience. If you like to get one, check out our list of the 15 best dialer apps for Android.
| Dialer App | Price | Best For | Editor's Rating |
| --- | --- | --- | --- |
| Phone by Google | Free | Spam-blocking and caller ID | 9.2/10 |
| Eyecon Caller ID & Spam Block | Free | Spam Blocking | 9.2/10 |
| Truecaller | Free | Caller ID and number identification | 9/10 |
| True Phone Dialer | Free | Customization and Themes | 8.8/10 |
| Easy Contacts and Phone | Free | Simple UI + Caller ID | 8.8/10 |
| Drupe Dialer | Free | All-in-one needs | 8.6/10 |
| ZenUI Dialer | Free | Clean User Interface | 8.6/10 |
| Simple Dialer | Free | Simple UI | 8.4/10 |
| Contacts+ | Free | Contacts Management | 8.4/10 |
| BIG Phone for Seniors | Free | For Senior Users | 8.2/10 |
15 Best Dialer Apps for Android
1. Phone by Google
Phone by Google is by far the best dialer app for Android — due to multiple reasons. First and foremost, the app offers a seamless way to manage your calls and contacts. Nowadays, many devices ship with this dialer app. If yours does not, you can download the app from the Play Store.
Intuitive spam warnings to avoid unwanted calls to your phone
A crowdsourced and data-based caller ID and call reason display
Integration with Google search and local business data for quick search
Visual voicemail and call screening features (available in the US)
Call blocking and integration with Google Duo
Editor's Review
Phone by Google is our recommended option for most Android users out there. You would miss some features like call recording and customizability, though.
2. Eyecon Caller ID & Spam Block
If you need a fancy dialer app for Android, you should check out Eyecon Caller ID & Spam Block. It packs so many features that make a fine User Experience. Compared to the other apps we have listed, this dialer app comes with a unique design.
Some might dismiss it as being too fancy, but that's a personal decision. For one, you can set up custom caller IDs and full-screen caller IDs with ease. It also makes it easy to connect with your favorite contacts. In all certainty, the app has a unique take on what a dialer looks like.
You do not get many utility-oriented features, though.
3. Truecaller
Truecaller started as a spam-tracking and call-blocking app, but it now offers a dialer for Android devices. It means you can make calls straight from the Truecaller app. While there are some privacy-based concerns, it has the potential to be your next best Android dialer app.
It comes with a more effective spam-tracking and caller ID feature
Truecaller can automatically block unwanted calls, such as robocalls
It automatically identifies business names and shows you the details
The dialer app comes with an intuitive User Interface and designs
Offers Message editing and Video Caller ID options for contacts
Editor's Review
If you want a clean dialer app for Android, Truecaller is worthy of consideration. It works a lot better as a way to recognize who is behind those unknown calls.
4. True Phone Dialer
You should check out True Phone Dialer if you need an Android dialer app with advanced features. However, at the same time, the app offers a clean calling and contact management experience. You can also create a custom caller ID if you want.
The app offers a customizable caller ID with different themes to choose from
Built-in call recorder that you can use to record the type of content
A customizable view with a Favorite pane and other highlighting options
Enhanced options to create, edit and manage contacts with ease
Despite the lack of search engine support, the smart search works fine
Editor's Review
While the app is not minimalistic, you get a complete package on the go. The extra options like call recording and contact manager are worth checking out.
5. Easy Contacts and Phone
Simple Caller ID combines many things we saw in different apps. For instance, it uses an intuitive UI that you can easily manage. At the same time, you get advanced options like a crowdsourced caller ID and blocking unwanted calls.
You also get a few useful tools in the package. For instance, you can find and merge duplicate contacts. We also loved the Smart Dialer feature, which makes dialing easier. Last but not least, you can choose one of the many themes for the app.
In addition to being free, Simple Caller ID does not contain ads. So, no worrying about annoying ads.
6. Drupe Dialer
The dialer app from Drupe is an all-in-one phone management solution for Android. It lets you manage calls, contacts, and caller ID from the same space. You can also get some additional features like call recording and design customization.
Built-in call recording and management options
Accurate caller ID display without privacy issues
Design customization with GIFs, emojis, images
Drive mode for advanced safety and convenience
Contact-based integration for multiple accounts
Editor's Review
If you need an all-rounder dialer app for Android, the Drupe Dialer will be an excellent pick. It packs the right amount of features and customizability into an easy-to-use package.
7. ZenUI Dialer
If you are a fan of ASUS ZenUI, you should check out the ZenUI Dialer for Android. It is a straightforward app that gets the job done. You do not have to worry about getting lost due to high-end graphics. On the other hand, you can access call logs and contacts with ultimate ease.
There are not many advanced features, though. For instance, you do not get options for call blocking or caller ID. It means you have to focus only on the looks. However, there is an option to smart-block unknown callers, but we need more customization.
It offers an ad-free experience, though.
8. Simple Dialer
Simple Dialer is an open-source Android dialer app that does its job well. It comes with a straightforward UI and makes it easy to manage call logs and contacts. You do not need privacy concerns because the app does not even use the internet.
Straightforward management of contacts and call history
The ability to easily block phone numbers to avoid spam
Speed dialing support that offers quick access to contacts
Simple yet effective integration with the Contacts app
Contains no ads or disruptions
Editor's Review
Simple Dialer does not disappoint in any way. It packs all the essential features you need to manage calls and contacts. However, we wish it had call recording and caller ID features.
9. Contacts+
Contacts+ takes a different approach toward call and contacts management. Essentially, you get a better way to deal with contacts and calls. So, like some of the other apps we have mentioned, Contacts+ is an all-in-one package.
It also means you can count on features like caller ID, spam protection, and assistant support. I am a big fan of how the app makes it easy to find and merge contacts. Some additional features include business card scanning and cross-platform support.
You may have to see occasional ads, though.
10. BIG Phone for Seniors
Are you a senior citizen with eyesight issues? Well, looking into a smaller dialer can be a huge task at times. In those instances, you can check out BIG Phone for Seniors. Instead of focusing on fancy features, the app offers a comfortable viewing experience.
The design makes maximum use of your smartphone screen space. It means the numbers are really big, and the recent calls are also displayed properly. The caller ID system is also easiness-oriented in the app. You can make and end calls with a single click.
Once again, we do not have to worry about ads.
Frequently Asked Questions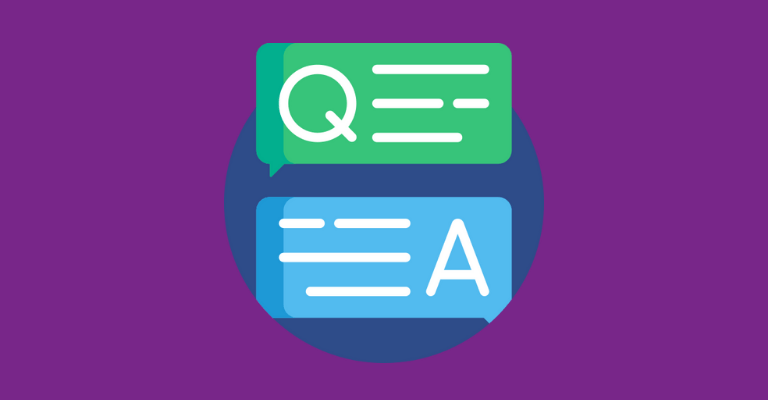 What is a phone dialer?
A phone dialer is an app that you use to make phone calls from your smartphone. All smartphones do come with a default dialer app, but you can change the app on Android. For instance, you can choose a different dialer app with more features.
Does Google have a dialer app?
Yes, Google has a dialer app. These dialer apps are used by default on Pixel devices, but other devices can also download the app. It is a great alternative if you want a simple dialer app with smart blocking and caller ID features.
How do I activate the dialer on my phone?
If you install a third-party dialer app, you will have to set it up as the default option. To do that, you can go to Settings → Apps → Default Apps → Phone, and choose the app.
Conclusion
We believe you loved our compilation of the best dialer apps for Android. If you could not catch up to the entire thing, here are some quick recommendations.
You should check out the Google Dialer if you need a simple and effective dialer app
Drupe Dialer is our recommendation if you need an all-in-one dialer with app features
If you are looking for advanced features like call recording, you should go with True Phone Dialer
Did we miss any great dialer apps for Android? Do let us know through your comments.