Starting out as a course creator could be quite exciting. You have all this knowledge you want to impart to people and help them gain expertise just like you. However, it could also be a pretty daunting experience. Creating an online course is easier said than done! You'll have to learn how to use various learning management systems and authoring software.
That might not even be the hardest part. You might have to pay for some of these apps as well. If you're not too financially capable, you might find it quite hard. If you find yourself in the category in the previous statement, beginner or pro, then this is where you need to be. This article will explicitly explain the 5 best free eLearning authoring tools you can use on your course creation journey.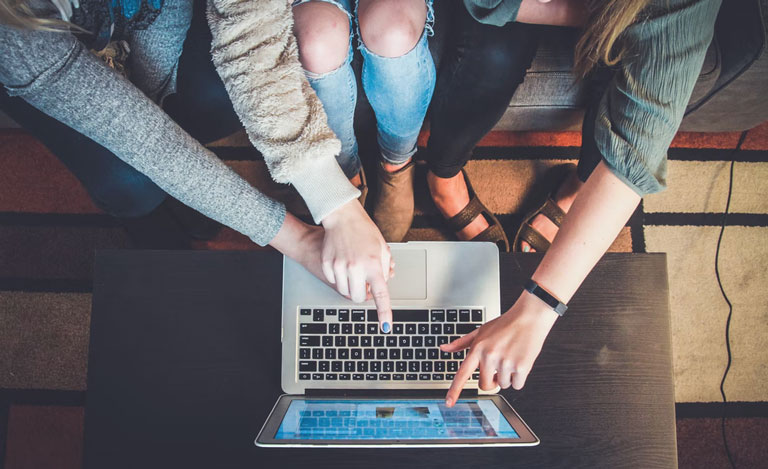 1. iSpring Free
As a course creator starting out in the world of eLearning, the best free eLearning authoring tool is Spring Free. As a novice, you need a tool that you can get accustomed to in no time. The iSpring Free provides you with just that.
Its user-friendly interface makes it a winner among novice course creators. However, this isn't even its best feature. This free eLearning authoring tool offers you the opportunity to create an unlimited number of courses! This feature is very scarce to find in any free authoring tool.
However, this tool is not only for those starting from scratch. Perhaps you have a course that looks boring; you can make it more interactive and lively with iSpring Free. By allowing you to add various external sources, such as YouTube videos, quizzes (allows only 3 types), web content, etc., your course looks good in no time.
Any course created on this tool is fully SCORM compliant and will work with any type of device or operating system. There are still so many features this tool provides that give that premium feel. Irrespective of your expertise level, iSpring Free is a must-have eLearning authoring tool.
However, you must have Microsoft Powerpoint on your device before using iSpring Free. Also, any course created on iSpring Free cannot have more than 15 slides.
2. IsEazy
If you want a tool that saves your courses using cloud storage, then isEazy is your best best. IsEazy is a cloud-based free eLearning authoring tool that has an interface you don't need a user manual to decode. It also provides different templates that reduce your work in designing the course.
However, templates are not only the feature you get access to. With various other features like quizzes, catalogs, voiceovers, etc., you'll have a swell time creating courses on isEazy. Also, you can put in a quiz at the end of the course where your students can test their understanding of the course.
The courses created on isEazy are fully SCORM and HTML5 compliant. This means you can host them on any Learning Management System (LMS) without any stress. Also, you have access to 6 different quiz formats on isEazy. This is double what you get on iSpring Free.
However, the limits of the isEazy app are quite glaring. First, the tool only gives you about 300 MB of cloud space to store courses. This means you'll have to be quite conscious of your course content during creation. Also, your course will carry the isEazy watermark on every slide. Also, you can only create 3 projects on the free tool. Hence, to enjoy the isEazy eLearning authoring tool, you might need to upgrade to the paid plan.
3. CourseLab
If you're a pro at the course creation game, then CourseLab might be more suitable for you. Providing you with an extensive set of features, this tool is perfect for creating complex multi-object interactions, animations, and so much more. It also has a wide variety of pre-made course templates; however, you'll need to spend some time learning how to use them.
Just like the isEazy tool, you also have access to 6 different quiz formats with this tool. While its features are more advanced, you'll need background knowledge in programming to harness them. However, the outdated interface also causes some difficulties you want to watch out for. For example, courses created in the CourseLab authoring tool might not work well on mobile devices. Also, they might not be compatible with all types of browsers.
However, if you want a more hands-on experience with creating your course, this free eLearning authoring tool should be your go-to choice.
4. AdaptiveU
If you want a free eLearning authoring tool that doubles as an LMS, then AdaptiveU is perfect. Offering an LMS functionality, your students can access the courses you created on the platform for no fee. In addition, the courses created on AdaptiveU have a web page style which means you just keep scrolling till the end.
In the courses created on AdaptiveU, you can easily add pop quizzes in between the course modules to help your learners test their progress. Also, you can divide the course into various lessons, so the course looks more structured.
However, the AdaptiveU free plan also has its limitations. To start with, you cannot use the course created here on any other LMS. This means your students have to access your AdaptiveU interface to view the course. Now, here's the tricky part. The free version only allows you to create two courses and admits only five users to any course. Also, you're limited to 1 GB of storage space for courses on the tool. Hence, this tool also has requirements that might need you to get the paid version.
However, if you can overlook these limitations, AdaptiveU is the best free eLearning authoring tool that can monitor the progress of your students.
5. Moovly
If you want to create a video-based course, then Moovly is the free eLearning authoring tool you need. You can make your video course in different formats such as documentary style, cartoon style, whiteboard style, etc. The tool also provides large storage of pictures, sounds, and videos you can use for your video.
You can decide to either build your video from scratch or use a pre-existing presentation on this tool. If you're starting from scratch, you can choose to use any of the styles above and add videos, pictures, animations, or transitions as you see fit. You can also utilize their library of media. However, if you have a pre-existing video, you just need to upload it and edit it to your taste.
However, this free authoring tool doesn't come without its own limitations. For example, you need to use the premium plan if your video involves screen-recording or using your webcam. Also, you'll need to pay for any stock images used if you want to download the video to your local storage.
Despite these limitations, Moovly is still a great tool to create free video eLearning courses. The fact that it also has a mobile app for viewing created videos is an added advantage.
Conclusion
Creating an online course doesn't have to cost you a dime. Sometimes, all you need is one free authoring tool to kickstart your course creation experience. Check out the various free eLearning authoring tools we've reviewed above to find the best choice for your course creation journey.