Content is key when it comes to online marketing. The problem is that many businesses don't have the time or resources to create content that is both effective and personalized. This is where content creation tools come in. These tools can help you create content for your website or blog quickly and easily. In this guide, we will discuss what is content creation, describe the process of content creation, and then list some useful content development tools.
What Is Content Creation?
Content creation is the process of defining the main topic, choosing the type of content, forming a strategy, actually creating and further publishing it. In addition, the process includes quality editing before the content is ready. The goal of content creation is to provide valuable information to your audience that will help them make a decision about your product or service. Content can be expressed in many ways: blogs, videos, images, infographics, advertisements, social media or any other digital media. Each type has its own peculiarities, that's why the process of creating content is not always as simple as it might seem. But if you do it well, it can really impact your business. According to a survey by Statista in 2021, 88% of marketers consider the use of content in their activities at least successful, with 19% consider it "very successful". The content creation process consists of several steps and should be well-designed from start to finish. So let's get started.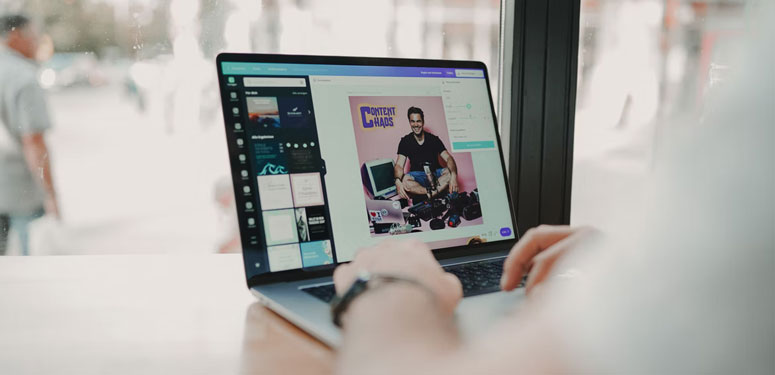 How To Create Content?
Whether you're writing a blog post, recording a podcast, or shooting a video, these steps will help you create content that is engaging and effective:
1. Planning
You need to select a topic that is both interesting to you and your audience. If you're not sure what to pick, try brainstorming a list of potential ideas. Once you have a few ideas, consider which topics are most relevant. The next step is to do some research to ensure that your content is accurate and up-to-date. It will also give you a chance to find new ideas and perspectives that you can incorporate into your content. Once you have researched your topic, it's time to start planning your content: decide on the type of content, its length, and format.
2. Creating
Once you have a plan in place, it's time to start creating content. This is where you'll put all of your ideas into practice. Your actions will vary depending on the type of content you are creating. For example, if you are writing a blog, you will need to search for the sources, generate ideas, and write the article itself. If you are creating a video, you will need to write a script, and shoot and edit the video. Don't be discouraged if it takes a few tries to get things right. Just keep it appealing, informative, and engaging, and eventually, you'll find your groove.
3. Publishing
Even the best content will fail if no one sees it. Go beyond just one: distribute your content on websites, social media platforms, or even print publications, and engage customers in discussions and content sharing. Also, keep in mind that desktop and mobile versions look different. Before publishing, make sure to optimize your content for any device: check for any playback issues, interface bugs, text errors, etc.
 4. Promoting
Finally, promote your content through social media, email marketing, paid advertising, or any other channels. Don't forget to reach out to influencers in your industry and let them know about your latest piece of content. If they like it, they may share it with their own followers, which can help you reach an even wider audience.
Content Creation Tools
There are many types of content creation apps available to help you create more personalized and effective content. In order to find the best tool for you, it is important to first understand what type of content you want to create and what your goals are. Here is the list of some common content creation software:
1. Content Research and Planning Tools
Creating content can be challenging. But when you add to that not knowing when and how you should create and publish your content, it's easy to get overwhelmed and miss significant details. If you can't come up with some fresh and engaging content, content planning tools come in handy. These tools will help you gather information, plan and track your content strategy, generate ideas for questions, headlines, keywords, and more.
2. Written Content Creation Tools
If you want to write effective content, you need to be able to organize your thoughts and put them into words quickly and easily. Writing tools allow you to write concise, well-structured and interesting text. They make sure the content is error-free and easy to read by giving you access to a variety of features such as word prediction, spell check, and grammar check.
3. Visual Content Creation Tools
To keep your audience engaged for as long as possible, you need to bring in a lot of visual content such as images, GIFs, or infographics. Graphic design software is used to create professional-looking visuals for websites, social media posts, and other marketing materials. You can design presentations, logos, advertisements of your own or use built-in templates. There is also a variety of different photo editing tools available, which can help you improve the quality of your image, adjust lighting and correct color issues, add special effects to impress your audience and more.
4. Video and Audio Editing Tools
Editing is an essential part of creating great video content. Video editing software can help you to add effects, transitions, and titles to your videos, as well as to trim, crop and scale the footage. Many video editing tools allow you to add music to your videos, which makes them more engaging and memorable. There are also a lot of free and paid audio editing apps that help boost your sound quality, remove unnecessary noise, add some effects, and more.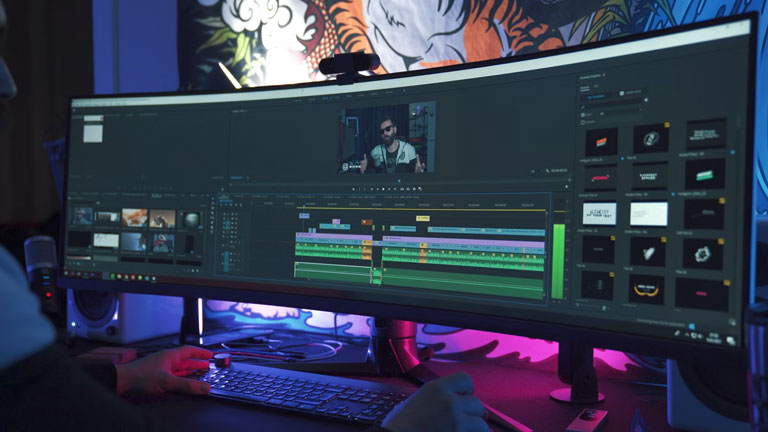 Creating content can be a difficult task, but it's also incredibly rewarding. When you see your content being shared and liked by your audience, you'll know that all of your hard work was worth it. By understanding the different types of content creation tools available and their respective benefits, you can select those that are right for you and your marketing strategy. With the help of these tools, you can streamline your content creation process, save time, and create more engaging and effective content.