Today, most business operations are carried out on digital platforms. And the digital age isn't short of insecurities, known as cyber-attacks. Hackers and security experts are constantly battling to outsmart each other. Therefore, every business operating in the digital world should take cybersecurity seriously to prevent fraudsters from prevailing. Keep in mind that when an attack happens, a company can lose millions with the click of a button.   
To avoid such occurrences, organizations must strive to safeguard sensitive data and implement security measures to ensure the safety of their digital transactions. If you conduct business online, you should be aware of current trends and keep up with them because cybersecurity is constantly evolving. Here are six trends to watch out for in 2023.
1. Growth of Artificial Intelligence
Cybercriminals are consistently looking for ways to find loopholes to access the targeted networks. However, you can minimize this through Artificial Intelligence (AI), which alerts the organization to impending attacks and provides reports on attempts to breach the system. It also guarantees only the most necessary access to the company's systems and login credentials. 
Thanks to machine learning (ML) and computer-assisted security measures, it's now less expensive for companies to implement cyber security efficiently. Such measures help in real-time response to attacks. AI has assisted in building the following: 
Automated security systems 
Natural language processing 
Face detection 
Automatic threat detection 
All these factors contribute to reducing cybercrime rates since the system relies on sophisticated and rich data to generate practical algorithms. You can expect a decrease in the time required for the experts to carry out their routine tasks.
2. Internet of Things Vulnerabilities
Undoubtedly, the Internet of Things (IoT) development has created more opportunities for businesses to increase the quality of their online transactions. However, this also has opened avenues for cybercriminals. For instance, the evolution of IoT devices, including smart appliances such as fitness watches, voice assistants like Google Home, and voice-operated refrigerators.  
All these devices rely on data to operate effectively. Having such devices connected to the internet increases its vulnerability to cyber-attacks.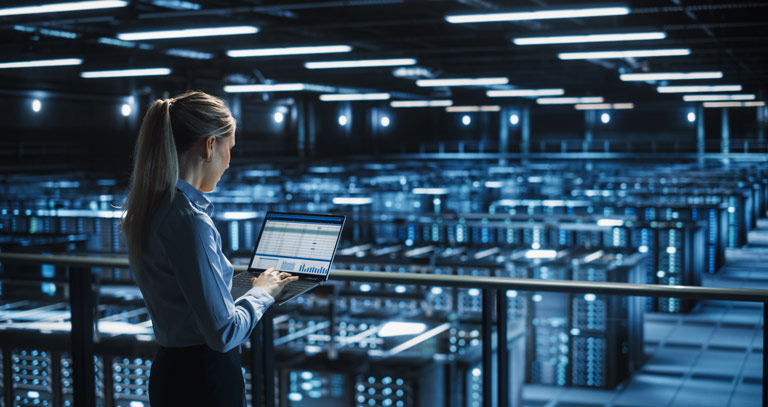 Notably, 5G internet offers faster and wireless connectivity. However, keep in mind that whatever works in our favor also benefits cybercriminals. Thus, cybersecurity firms globally are looking into IoT vulnerabilities more closely to stop the threats before they get out of hand.  
3. Proactive Cyber Security Practices
Organizations run their processes through penetration testing and vulnerability scanning to safeguard sensitive data. It's one of the most effective cybersecurity measures that reduces cyber threats. There's been a noticeable shift toward security awareness by taking proactive steps. Cyber security awareness helps prevent costly identity theft and hacking because such acts can negatively impact a company's reputation.
Companies envision the implementation of firewalls and sophisticated Information Technology (IT) protocols and augmenting their IT experts' capabilities through seminars. With such processes, you may ensure cyber security practices that can help reduce data breaches. 
Furthermore, cyber security awareness is the foundation for businesses to develop policies to guide employees on handling confidential company data effectively. They also provide procedures for sharing corporate data.  
4. Global Events Associated With Cyber Security
Political and global unrest exacerbate cyber security vulnerabilities. Furthermore, situations like the COVID-19 epidemic allow hackers to set the stage for cybercrime. During that time, they created virus-related threat campaigns and spread fake news. They also profited from vaccine and treatment misinformation. In that regard, if another global disaster occurs in 2023, expect cybercriminals to benefit from it.
Keep in mind that specific industries are prone to cyber-attacks. Among these are the banking and health care sectors. Understanding cybersecurity trends is beneficial if you work in these industries.  
5. Mobile Devices Targets
The increase in malware, data tampering, phishing attempts, and ransomware cases clearly demonstrates that mobile devices have become a target for cybercriminals. Compared to personal computers, mobile devices are owned and used by most of the world's population. Several businesses also own and maintain websites. 
According to cyber security experts, the proliferation, use, and abundance of mobile phones make it easy for hackers to launch cyber-attacks. To avoid being a victim of cybercrime, you should take proactive steps to use mobile devices with critical company information. Thus, there'll be a continuous increase in targeted attacks from mobile devices. Likewise, security experts will be focusing on preventing mobile-based attacks. 
6. Cloud Security
Businesses are increasingly storing data in the cloud. However, the cloud is not often equipped with cutting-edge security capabilities. As a result, there is a need to strengthen cloud security, as most firms prefer to store their data in the cloud.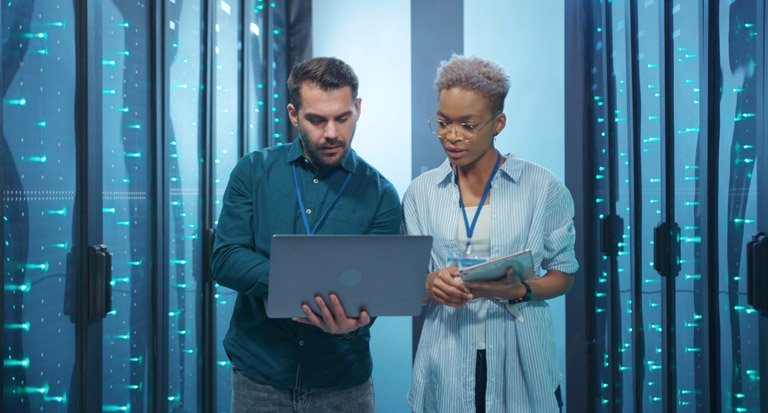 Poor configuration may result in cybercrime from assaults performed on the system to steal data. Security is continuously enhanced to prevent such crimes. On the other hand, some industries adopt multi-factor authentication to reinforce security in the cloud. 
Conclusion
You must understand the cyber security trends that will boost your organization and business to greater heights. Furthermore, the trends can assist you in comprehending the effects of cybersecurity on your organization. These trends provide insights into what the future holds for cybersecurity. Overall, you should ensure tight security and foolproof protection for your company to avoid becoming a victim of cyber-attacks.