Dofollow backlinks or nofollow backlinks – there appears to be a great deal of confusion between these two. When and where should each be used? This confusion is connected with a general uncertainty or ignorance regarding:
The allocation of so-called 'linking juice'
What these attributes actually mean
How Google applies them
Nofollow not being the same as noindex – this is a very common misconception
The purpose of this post is to remove this uncertainty and enable you to make an informed decision regarding the 'follow' status of every individual link on your blog.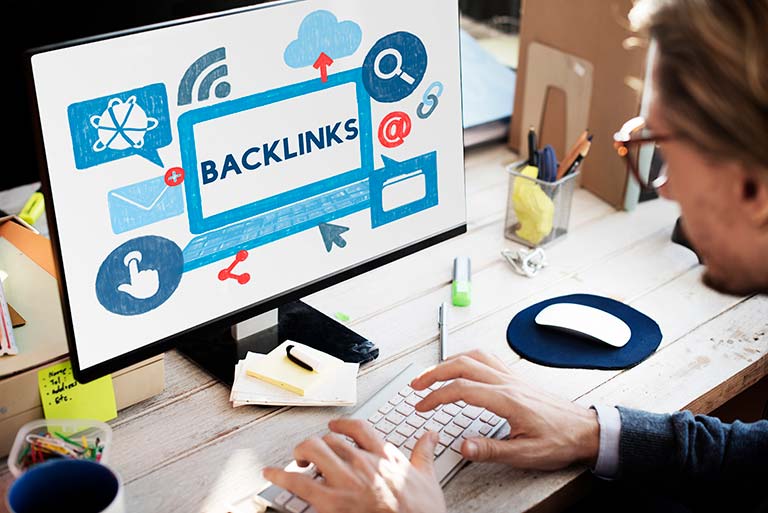 When discussing Dofollow Backlinks Vs Nofollow Backlinks we are fundamentally 'Link Juice' and this is definitely one of least understood of Google web page metrics. Your blog pages and posts are all 'web pages' in this respect. So let's first discuss what is commonly known as 'link juice' and how you gain it and lose it.
Link Juice and Linking Strategy
When you link to another web page you are recommending that people visit it, and Google wants you to link only to pages that offer good content that relates to your own web page publishing the link. It is what you are trying to achieve when you try to have your links published on other web pages.
However, a high-quality link for web page or blog is good – in fact, the higher the better. That does not mean that links to lower ranked pages are worthless – far from it. Google takes a whole range of factors into consideration, and among these is the number of backlinks you have from 'relevant' pages.
Avoid Links Pages and Reciprocal Linking
An excessive number of links pointing to web pages totally unconnected with the theme of your own page will harm you. Avoid publishing 'partners' or 'links' pages containing links to other pages covering a variety of different topics or even niches. If you are running a web directory, then fine, but if you are running an SEO blog or are blogging about quilting, then expect to be punished – unless you use nofollow for all these links.
Reciprocal linking programs should be avoided! "You give me one and I'll give you one" – Okay if you are both focusing on the same topic, but otherwise this can cost you dearly.
Dofollow Backlinks Vs Nofollow Backlinks
All of that understood, we can get down to the subject of this post. Before we discuss when to use dofollow backlinks vs nofollow backlinks, these terms should first be explained. When should you use a nofollow link and when should be it a dofollow link?
What Does the 'rel=nofollow' Attribute Mean?
If you add rel="nofollow" to a link on your blog or website, Google does not transfer link juice across the link. Visitors to your blog will still find the target page by clicking the link, but Google does not offer that page any authority.
When then should you provide the other web page with a 'nofollow' backlink? It is usually not necessary to use the 'dofollow' attribute if you are happy with Google following the link to the target page. Dofollow is the default, and you must use nofollow to overrule that.
Search engine professionals know that using the 'nofollow' attribute to a link is the best way to tell Google that you do not want link juice passed through the link. As we have already stated above, add 'nofollow' to link on your blog and visitors will still reach the link source (the web page or blog post the link points to), but that page or post will not receive any link juice from you.
Why Use Nofollow
Here are a few situations in which 'nofollow' would be appropriate for a link:
Paid Links: If you are being paid for a link you should make it a nofollow link. If Google catches you taking money for a backlink, then your entire domain could be unindexed.
Links on Sponsored Posts: If you are being paid for a blogger to publish a post on your blog, make sure that any links are nofollow links. This is for the same reason as above. Paid backlinks are punished severely by Google. That applies to the page publishing the paid link and to the page receiving it.
Google regards individual paid links and links published on sponsored posts as being the same. They are Okay, as long as you do not try to influence search engine rankings using them. Leaving them to be followed by Google to receive link juice is influencing search engine rankings!
Links to Dubious Web Pages: If you link to a spammy site or one that breaches Google's terms and conditions, such as sex sites, then you will be punished. All such links should be' nofollow' and you should seriously consider why you are linking to them!
Advertorials: Google uses the term 'advertorials' for links attached to adverts. If you have an advert on your blog, then you should use the nofollow attribute. Otherwise Google will follow the link to a sales page and punish you for linking to it. It's not bad to link to sales pages – everybody does it – but make it a nofollow link.
Affiliate Links: Links to your affiliate products or sites are regarded by Google as being 'advertorial' so make them all 'nofollow' links.
Unconnected Links: Do not allow Google to follow links from your page to sites that have no connection with your own niche. Google will be suspicious of these, and might well decide you are being paid and deindex the page.
The reason for Google taking these views is that it does not want its search results to be influenced by payment in any form, only by the genuine authority of that page with regard to the search being carried out. Google's clients are those using the search engine for information – not webmasters, bloggers and advertisers! It wants the results each client receives to meet their needs as closely as possible, and not be influenced by payments or spam.
Internal links: You could 'nofollow' internal links to pages such as your prices page, login page, 'Thank you' page for visitors completing forms or buying products, etc. Then again, why offer links on your website or blog to such pages, except perhaps your price list?
Blog Comments: If you do not regularly monitor your blog comments, then make all comments nofollow. Otherwise you might breach Google's TOS, and you know what happens then.
What Google Says About Nofollow
One quote from Google says:
"In general, we don't follow them. This means that Google does not transfer PageRank or anchor text across these links. Essentially, using nofollow causes us to drop the target links from our overall graph of the web."
Another:
"If you can't or don't want to vouch for the content of pages you link to from your site — for example, untrusted user comments or guestbook entries — you should nofollow those links. This can discourage spammers from targeting your site, and will help keep your site from inadvertently passing PageRank to bad neighborhoods on the web."
Matt Cutts is Google's webspam guru, and he explains a bit about how nofollow works here:
Is 'Dofollow' Necessary?
It makes sense to ask that question. If you must use 'nofollow' to prevent Google following a link, then it is logical that the link would be followed without the attribute. One would think that Google follows links by default, and only fails to do so if instructed. This is, in fact, the case. There is technically no need to use 'dofollow' or 'follow' in your links. However, there are some exceptions:
Visitors look for dofollow: Many people hunt out blogs using the 'dofollow' attribute. So sometimes it's not so much your own knowledge that counts, but the perception of others. If people believe that Google will not follow blog comments without the 'dofollow' attribute, then perhaps we should all use it – if only to prevent visitors leaving because they believe they will get no benefit from making comments. Do that, then you must be very agile in moderating your comments, and refusing those that are spammy or whose links are irrelevant to your post.
Do you need them: Another way to look at this is that if visitors are making comments only for the link they get from your blog, then maybe you are better without them. You have to balance the SEO benefits of the comments against the links you are providing. Since you lose nothing offering such links, your only issue then lies in the provenance of the sites you link to.
Monitor your comments: This is where diligence is needed in monitoring your comments, and deleting those you believe to be linked to spam sites, or blogs not connected in any way with your niche. You gain credence with Google from links into your blog and away from it that are relevant to the topic of your post. Any others can harm you.
Dofollow is not necessary: Some plugins allow you to add 'Nofollow' to all external links. If you have activated the 'Nofollow' relation in the plugin settings of your blog then that takes precedence. You cannot use 'nofollow' in a Meta robots tag and then use 'dofollow' or 'follow' for specific links on that page. It won't work.
If you have links on that page you want Google to follow them, then you must cancel the general 'nofollow' and then 'nofollow' the selected links. Nofollow takes precedence over Dofollow, so you cannot use the latter to negate the former.
How to use Nofollow and Dofollow
When using Dofollow Backlinks Vs Nofollow Backlinks, you can apply them page-wide or on individual links. The original version appeared as a Meta tag in the 'head' section of the HTML for your page:
<meta name="robots" content="nofollow">
You can still do this manually if you wish for individual links using:
rel="nofollow"
Or your blogging system might enable you to do this with the help of plugins.
You will see the following options after installing Ultimate Nofollow plugin: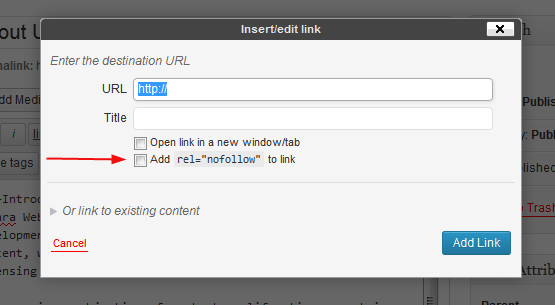 Some plugins allow you to add Nofollow to all outbound links. If you're using any such plugin, then you must then use the following attribute to the links you want Google to follow.
rel="dofollow"
Or
rel="follow"
However, ticking this box can involve a great deal of work in enabling 'follow' on selected links. It is easier to allow Google to follow all links, and use nofollow as an exception. It's your choice and will depend on the type of blog you have. Many financial blogs would rather have 'nofollow' as default.
The format for using these two attributes to individual links, using nofollow as an example, is:
<a href="http://www.link address.com" rel="nofollow">Anchor Text</a>
Replace that with 'dofollow' or 'follow' if you want others to see that the link is being followed by Google, otherwise just leave no relation at all. It will then default to 'follow'.
Manual Sitewide Nofollows: You can manually make sure that search engine robots in general, or Googlebot in particular, does not follow any links on a particular webpage using one of these options in the Head section of your page HTML:
<meta name="robots" content="nofollow">
The first prevents any target pages reached from links on your page being offered authority or PageRank points by Google's Googlebot indexing robot. The second enables any search engines or robots to index the target page, but again not to offer it any link juice.
Why Should I Bother With Nofollow Links?
Why should you bother publishing nofollow links if Google doesn't follow them? That's easy to answer. The links still get clicked and those clicking them get sent to your blog. You can still get a great deal of referral traffic. Nope – don't take the attitude that if your link isn't getting link juice, then it's worthless! A well placed link on a blog comment or forum post can get you tons of traffic.
Today's' search engines, including Google, are seeking more than just PageRank: they want to see linkbacks from social media, blogs, reviews, Facebook and more! This is what boosts your rankings today – not just some form of linking points. Branding is important, and your linking strategy, both outbound and inbound, can promote your brand big-time!
Google will follow every link you publish on your blog unless you use the 'nofollow' attribute. Even then, it does not necessarily mean that Google will not follow the link – it only means that it won't allocate any link juice to the target page. Remember that you lose no link juice from this – your PR remains the same.
I have published a post on the topic of Sponsored Posts which discusses the issue of dofollow backlinks vs nofollow backlinks. This post should give you some useful information to supplement what you learn here.
Can Nofollow Links Hurt Your Site?
There is a worry with some people that using the 'nofollow' attribute on multiple links can harm their site – it can result in Google down-ranking them. That is not the case. You can publish as many nofollow links as you want – it does not affect your SEO or rankings in any way. A lack of them can!
Here's what Matt Cutts has to say about this:
Dofollow Backlinks Vs Nofollow Backlinks: Conclusion
Nofollow backlinks are Google's approach to discouraging you from promoting unsavory web pages and blog posts. Google's does not want you to offer certain web pages to your readers as being worth visiting. A link from your page or post that can be followed by Google is the same as saying: "Hey – here's a great site! We recommend you visit this page for some great information on this topic (the topic of your own post).
If you use this to promote links you have been paid to publish, to influence the ranking of your affiliate pages or to promote adverts or any other types of webpage or blog post that Google believes to be undesirable, then you will be punished.
Let's face it, we all might publish affiliate links, or allow advertising on our blogs to make money. But we should not fool Google into giving the target pages increased authority because of it. By using the 'nofollow' attribute you can still publish such links and keep Google sweet.
Dofollow backlinks are generally redundant, unless you want visitors to see that any links they publish on your blog will give them link juice. Dofollow Backlinks Vs Nofollow Backlinks? Don't link to bad sites and don't take money for links – then you needn't even bother about them!