Is there no picture on TV, but you hear the sound? If you're facing this issue, don't worry, you're not alone. Many users run into the "TV has sound but no picture" issue at some point, regardless of TV models or brands. It's a common issue nowadays. Fortunately, there are plenty of fixes you can try and resolve this issue in no time.
What Do You Do if Your TV Has Sound but No Picture?
If your TV has sound but no picture, you probably need to check the cable connections. In most cases, you may hear the sound but no picture on TV due to loose connections with the HDMI wire or cable box. Ensure the cables are correctly inserted.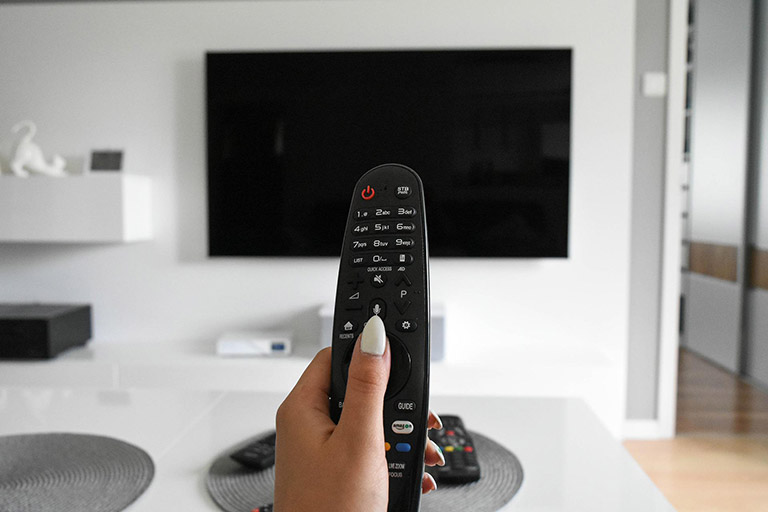 If it doesn't resolve the "no picture on TV" problem, try troubleshooting the TV's LED lights.
We've prepared a list of things you can do to determine the issue with your TV. Remember that most brands and models often run into issues differently, but these methods should resolve the "no picture" error in most TVs.
1. Turn On Your TV
First, make sure your TV is turned on and has no picture because a black display usually means the TV is turned off.
If you're 100% sure it's on, try increasing the volume to see if it's powered off or not showing any pictures.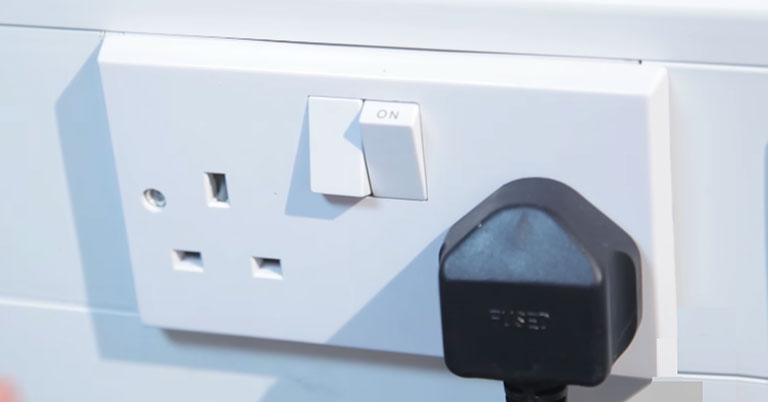 If it is, you'll hear the sound coming from your TV. You can also check this with the red standby light on your TV to see if it's off. A red standby light indicates your TV is plugged in but has not been turned on.
After turning it on, the red light will either disappear or turn green. This varies from one TV brand to another.
2. Try Turning It Off and On Again
One of the easiest ways to troubleshoot the "TV not showing a picture" issue is to turn it on and off again.
First, unplug your TV from the wall and let it rest for 10–15 minutes.
This amount of time should be enough to let your TV reset itself. Then, plug your TV back in and turn it on.
Hopefully, this will resolve your issue. If it doesn't, move on to the next method.
3. Ensure All Cable Connections Are Snug
Next, check your TV for loose cable connections, as that's one of the common reasons for causing no picture issues.
If wires connected to your TV are loose or not plugged in properly, you may hear sound but no picture on TV.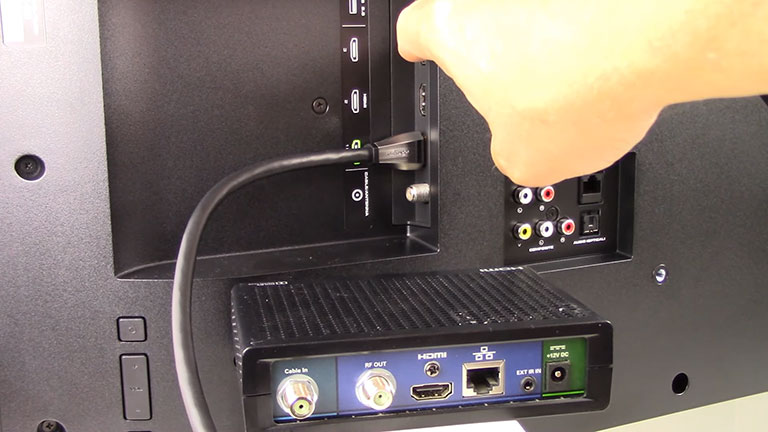 Make sure you check all auxiliary devices, like gaming consoles, cable boxes, DVD players, and other devices.
If you notice any broken or strangely-shaped wires connected to your TV, replace them with a new one and see if it resolves the issue.
4. Change the Broken Backlights
The backlights on your TV form the image on the screen. So, when you have a backlight issue, you'll notice the screen is too dark, and it's hard to see the image displayed on the TV.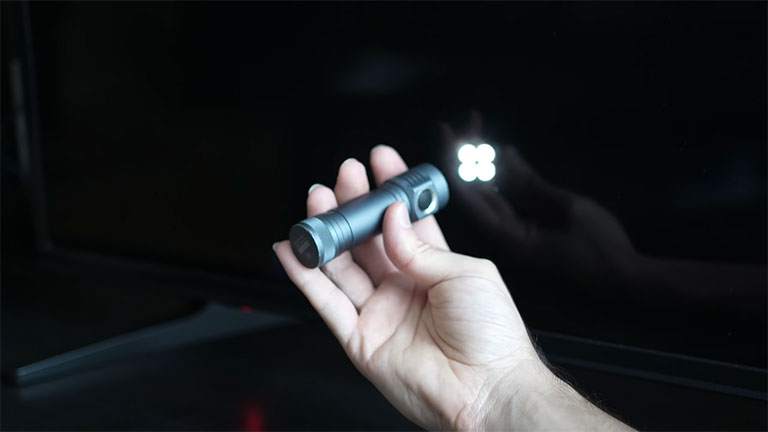 You need to use a flashlight and bring it close to your TV when it's turned on. Now, closely monitor to see if there's any image forming on the screen.
So, if you intend to change the LED lights, contact a professional or TV expert for further assistance.
5. Replace the Fried Power Board
Consider replacing your TV power board if not a single hack mentioned above works. To do that, you'll have to take off the back panel of your TV and check if the power board is causing the issue.
If it is, disconnect the cables connected to the power board and unscrew it from the TV.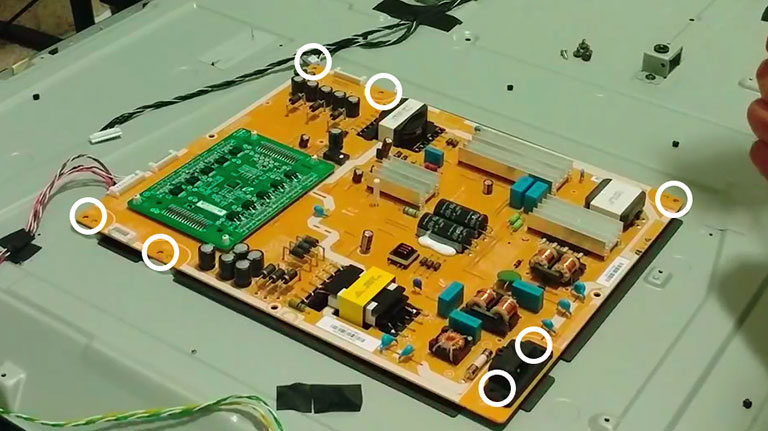 Now, replace it with a new one and assemble your TV again.
Remember that every TV uses multiple internal parts to form an image on the screen—if any of those goes out, the TV won't show any image.
So, it depends upon the current damage or how hard it is to fix it yourself. You can hire a professional to inspect the TV's components and resolve the issue.
6. Disable Sleep Timers and Power Saver Mode
Sleep timers or power saver mode can also cause your TV to turn off suddenly. If you're watching your favorite movie and the screen suddenly goes black, this could be the reason.
So, go to the Settings and scroll down to Sleep Timers. If it's on, turn it off. Similarly, find the power saver (or energy efficiency) mode in the settings and disable it. This will ensure your TV draws enough power to operate optimally.
However, if these settings are already turned off, your TV may have another problem.
Frequently Asked Questions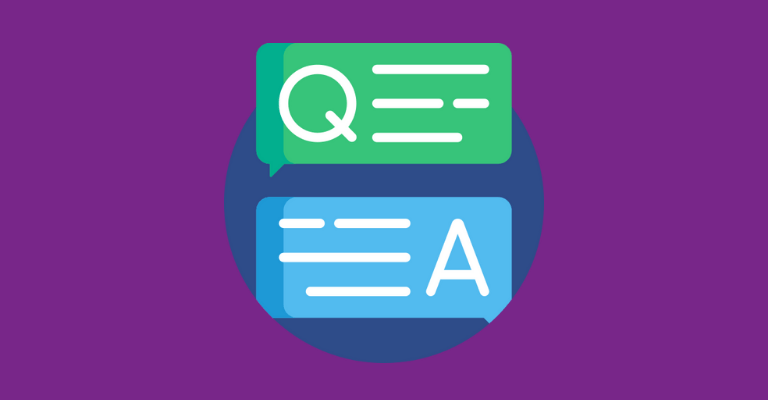 Why is my TV Screen Black but I Can Hear a Sound?
If your TV has sound but no picture, make sure it's not running on energy saver or power saver mode. Some TVs will turn off the screen but still play the sound. So, if you notice the sleep timer or power saver mode was enabled accidentally, make sure to disable it.
How do I Get the Picture Back on my TV?
Here's how to soft reset any TV.
> Unplug your TV from the power socket and let it rest for a minute or two.
> Meanwhile, hold the power button on your TV for 30–40 seconds.
> Plug your TV back in and turn it on using the TV remote. It should work now.
Why does my TV Suddenly have no Picture?
If your TV screen goes black while watching your favorite movie, you might have a damaged cable that needs to be replaced. So, buy a new one from the nearest TV repair technician. Or someone might have altered the TV settings without your knowledge.
How do I Get the Picture Back on my TV?
It's pretty simple. You just need to soft reset your TV. If that doesn't work, try out the following methods.
> Disable power saver mode
> Ensure all cable connections are snug
> Change the broken backlights
> Replace the fried power board
> Factory reset
Hopefully, these fixes will bring the picture back on your TV.
How do you Fix a Flat-Screen TV Without a Picture?
In most cases, a soft reset or turning on and off should resolve 80% of the picture issues on your TV. The remaining 20% is a little trickier because you may need to factory reset your TV, disable power saver mode, and so on, which varies by TV model.
The Bottom Line
You're probably going to face this picture display issue at some point. Fortunately, there are many troubleshooting methods to resolve no picture on TV issues. However, you may have to contact an expert in some cases.
If your TV has sound but no picture, make sure you try out the following fixes.
Try turning it off and on again
Ensure all cable connections are snug
Change the broken backlights
Replace the fried power board
Disable sleep timers and power saver mode
To sum up, your TV can break in multiple ways. So, you need to determine the cause first and then find a solution that works. If you find no luck fixing your TV, it's time to invest in a new one.
If we missed any method to fix your TV's screen, feel free to share it in the comments below!