Spectrum TV offers thousands of on-demand TV episodes and movies. The nice thing about it is that you can quickly install the Spectrum TV App on your Fire TV and take advantage of all of its capabilities.
Users have reported difficulty when trying to install it. If you have ever experience this, you don't need to worry. I myself got into this issue when I had to reinstall the Spectrum TV app after uninstalling it for a while.
So this article will show you how to get your Spectrum TV on a Firestick using simple procedures. Let's get started!
Why Install the Spectrum App on Firestick?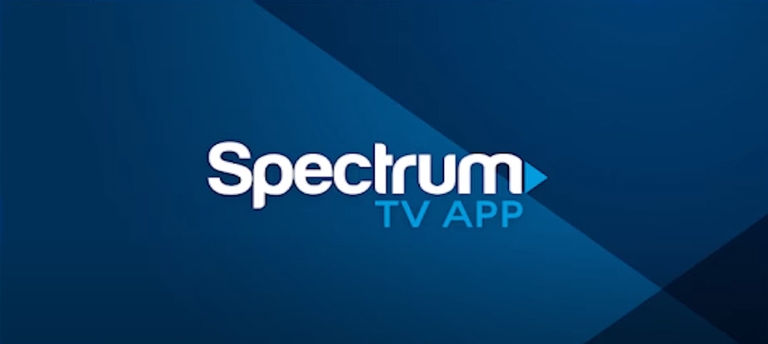 The Amazon Fire Stick is a little USB gadget that fits into the HDMI ports of TVs. The Amazon Prime video library, which includes movies, TV series, music, photographs, and games, as well as Netflix and Disney channels, are all accessible through your TV.
However, without a subscription, you are unable to view any Prime content on a Firestick. To stream the content, you must first have an Amazon Prime account.
You can go for Spectrum TV instead. While Firestick and Spectrum TV are both similar in certain aspects, Spectrum TV stands out thanks to its enormous selection of on-demand TV shows. You can watch all the TV shows, videos, and other content you want on your Firestick for free.
Let's learn how to install Spectrum on Firestick.
How to Get Spectrum TV App on Firestick
The Amazon App Store is usually the only place where you can download apps for your Amazon Firestick. However, Firestick does not support the Spectrum TV app.
You'll need to go through the sideloading procedure to get this app. For you who don't know what sideload is: It is the procedure for installing unauthorized applications. This entails loading an APK, or Android Package Kit, that is downloaded from a source other than the device's official app store, into the device.
If you can get it from a reliable APK source, you'll be good to go. But in order to effectively install sideloaded apps, you must have the "Apps From Unknown Sources" feature enabled on your Firestick.
To activate "Apps From Unknown Sources", follow these steps:
Start your Firestick, then use the remote to go to Settings and then My Fire TV.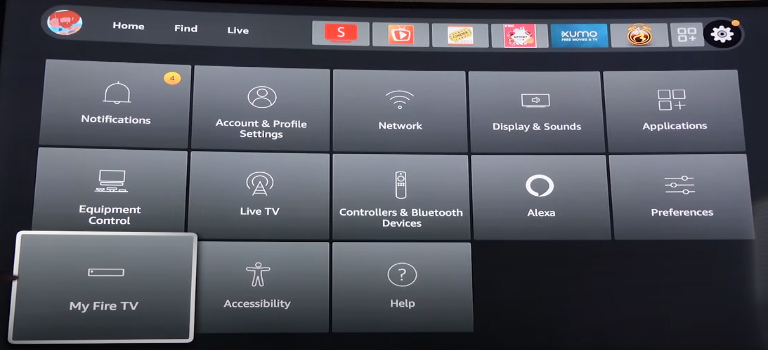 Locate the "Apps from unknown sources" setting by selecting Developer.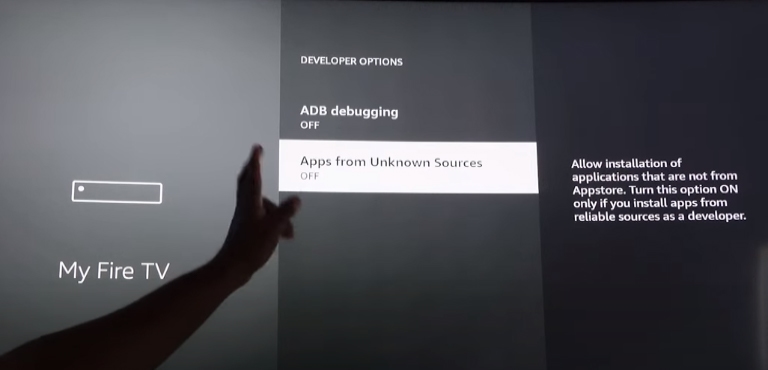 On the pop-up window, choose Turn On to activate it.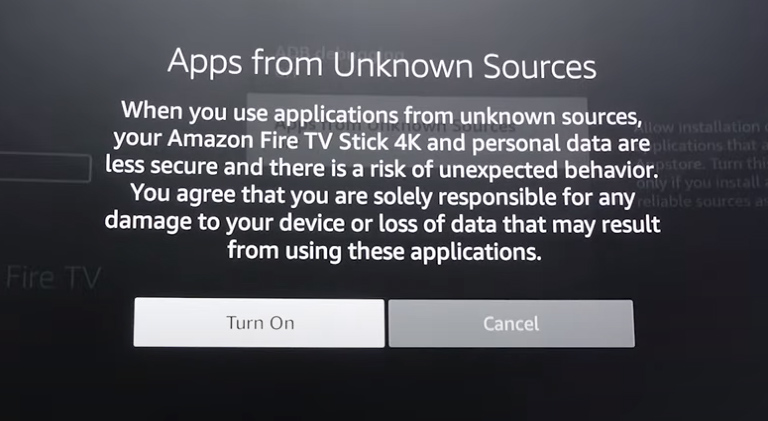 You may now install programs from other places apart from Amazon App Store.
Following the activation of the above setting, you can now try a few sideloading techniques to install the Spectrum TV App onto your Firestick. Examine each one separately to determine which is ideal for you.
1. Install the Spectrum TV App on Firestick via the Downloader App
On your Amazon Firestick, you can download the free Downloader App. You may download the Spectrum TV app for Firestick by entering the download URL into the browser that is already built into the device.
Follow these instructions to download and install the Spectrum TV app using the Downloader app:
Open the Amazon App Store on your Amazon Firestick.
Type "downloader app" into the Search field on the download screen, then click Install.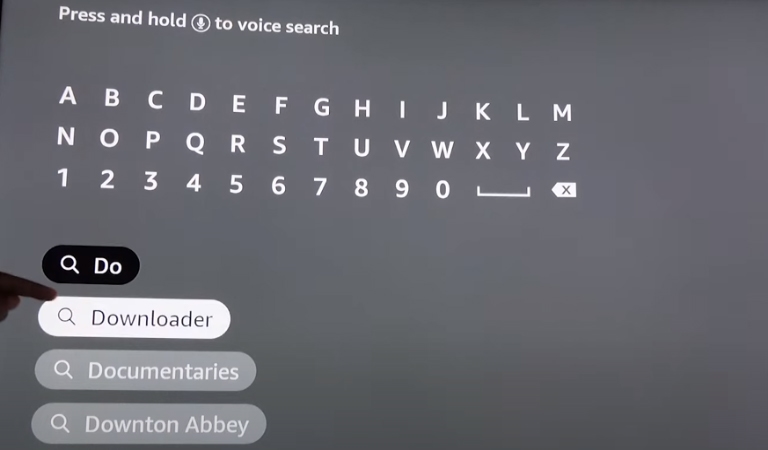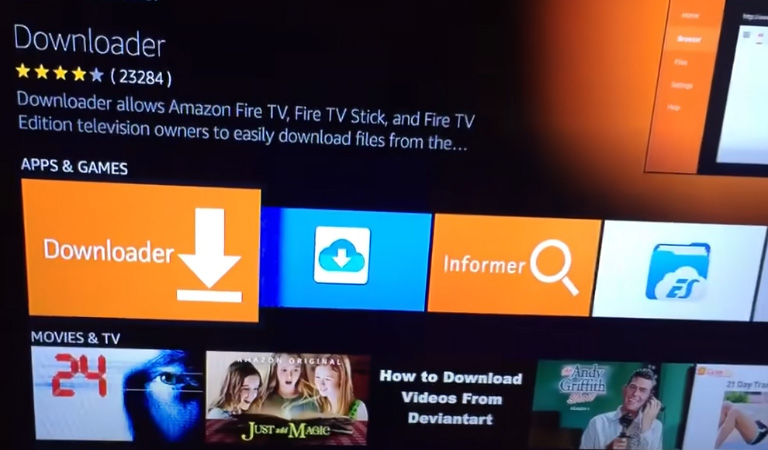 After it has been installed, open the app and paste this link into the search bar.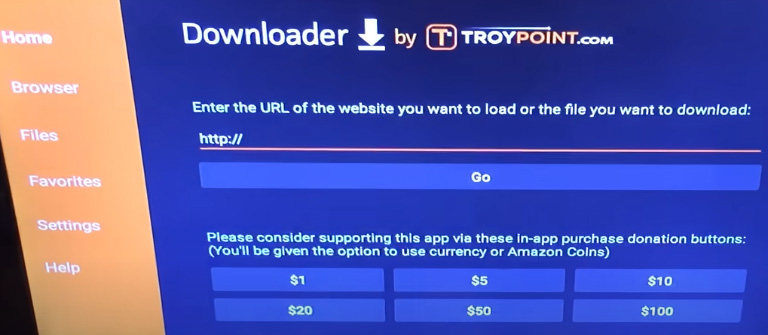 Choose Go. You will now be taken to a page where you can download the Spectrum TV app.
To download the app's APK version, click the Download XAPK button.
After downloading, click Install, then wait for the program to finish installing.
The Spectrum TV application is accessible for use on your Firestick.
2. Install the Spectrum TV App on Firestick via the ES File Explorer App
ES File Explorer is another well-liked file manager tool for Android devices. Besides having vital functions like file sharing and management, it also offers a built-in browser through which you can download the Spectrum TV app. After that, you can install the application on your Amazon Firestick gadget.
To download and install the Spectrum TV app via ES File Explorer, follow the process below:
Start your Amazon Firestick, then go to the Amazon App Store.
Find "ES file explorer" in the search bar, then click the Install button.
Once installed, open the app and choose Downloader.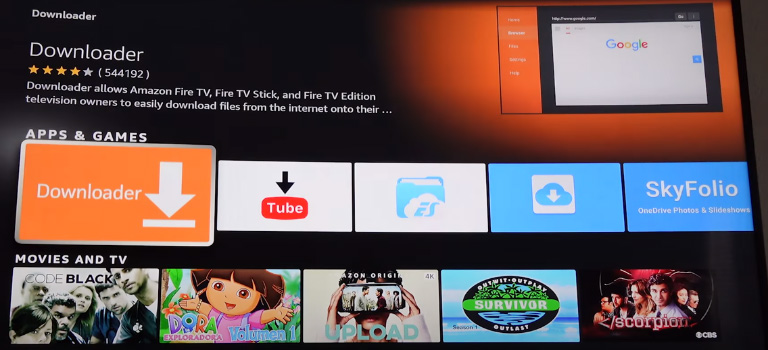 Select "+ New," then insert this URL into the search field.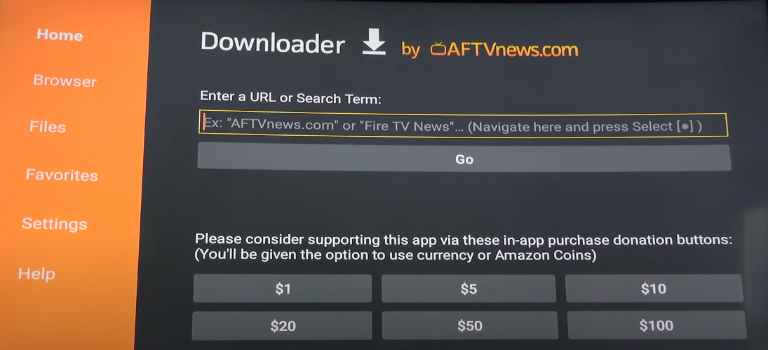 Choose Download XAPK, then wait for the download to complete.
Next, select Install then Open File. On your Firestick device, the Spectrum TV app has just been set up.
Remember you must manually download the most recent version of the program using the aforementioned steps. This can help you avoid problems with Spectrum TV app updates.
3. Install Spectrum App on Firestick via Apps2Fire App
You need to have both your Firestick and your smartphone linked to the same Wi-Fi network for this method to function.
Download the Apps2Fire app for Android.
Click the download button on the Spectrum App APK file once you have installed the app on your smartphone.
Open the Apps2Fire app on your phone, select Setup, and enter the IP Address of your Firestick device there.
On Apps2Fire Home Menu go to Locals Apps and you can then download the Spectrum TV application from there.
When the download is finished, press the install button on your smartphone.
You should be able to access the Spectrum app on it as immediately as the APK file has already been installed on your Firestick.
How to Fix When Spectrum App Is Not Working on Amazon Fire Stick
1. Delete and Re-Install the Spectrum App
You'll need to delete the application and sideload it again through the downloader. Repeat the instructions in the section before this on how you can install the app on your Firestick.
2. Power Cycle Your Fire Stick
Spectrum should already be operational on your Firestick when you sideload it. However, if you continue to experience issues, there may be a bug in your device. If your Firestick is having issues streaming, you might also need to power cycle it.
There are two ways to accomplish the process:
a) Unplugging Power Cycle
Turn off the power to your Firestick.
You must unplug the Firestick from the television.
Wait for 30 seconds.
Connect the Firestick once more to the TV.
Also make sure the power source is connected.
On your remote, click the Home button.
Choose Settings in the menu.
Go to My Fire TV.
Then press the Restart button.
3. Check if There Are Network Connection Issues
The lowest download speed needed for Spectrum to stream is approximately 10 Mbps. Secondly, confirm that your wireless network satisfies these requirements.
This can be done by following the steps below:
On your PC or smartphone, open a web browser.
Go to the Google homepage.
In the search box, enter "speed test".
A box to test your Internet speed will display.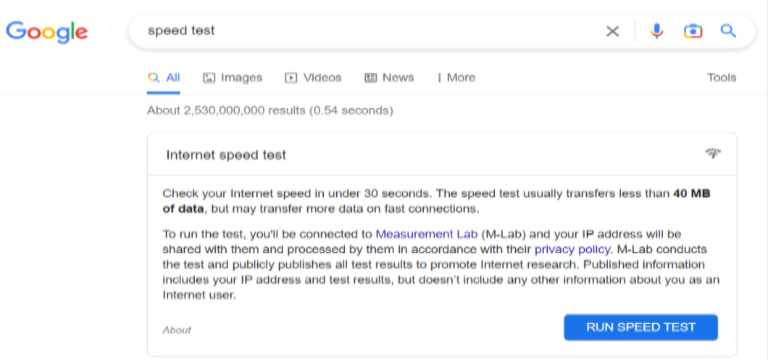 Next, select RUN SPEED TEST.
Unplug your modem and router, if your WiFi internet speed is less than 10 Mbps. You must wait for roughly 30 seconds. Reconnect them now, then switch the power back on.
Make sure to do this because I got so frustrated with the Spectrum app not downloading, and what have you, it was because my Internet connection was suddenly down. I had to wait it out a bit for the connection to come back, and when it did, that's when I got to successfully add the app to my Firestick.
4. Update Your Firestick's Firmware
Ensure that your Firestick's Operating System is up to date. These steps can be used to upgrade the firmware on your device:
On your remote control, press the Home button.
Navigate to Settings.
Select My Fire TV.
Pick About.
Choose Check for updates.
Next, click Install Update.
Frequently Asked Questions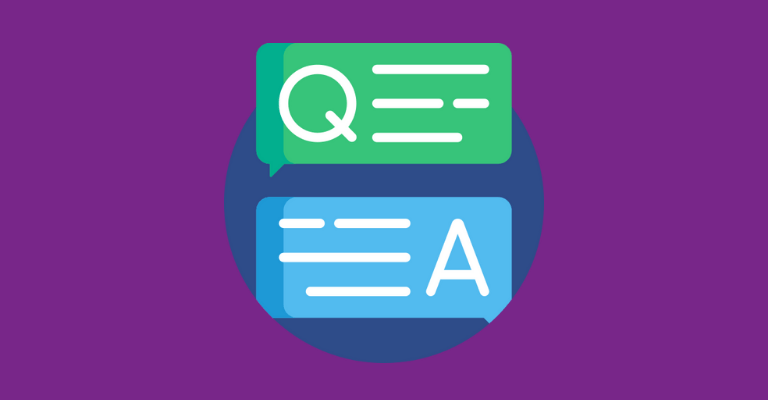 Why Is the Spectrum App Not on Firestick?
It is because the app is not in the Amazon App Store, which means you can't find it on Firestick. You must manually download the Spectrum TV app through sideloading as indicated in the article. Don't forget, even if you loaded the Spectrum TV App correctly, it might not be working if your WiFi isn't active.
Can I Get the Spectrum App on Firestick?
Yes. Despite Amazon's restrictions on side loading and downloading third-party apps, you can still access the Spectrum app if you follow the simple steps outlined in the article.
Is Spectrum TV App Compatible With Firestick?
The Spectrum TV app is not currently compatible with any Amazon Fire TV OS devices, as stated clearly on their official support website.
When it originally debuted, the Spectrum app was only compatible with Roku. Currently, it is accessible on a number of devices like Apple TV (OS 12 or higher), iPhone 5S or higher, iPad Air/Pro 5th generation or newer, Android phones (Android 5.0 or higher) or Xbox One.
Is Spectrum TV Free for Spectrum Customers?
You can access live TV and on-demand programming at home or on the go for free if you have a Spectrum TV app. All you need is a strong Internet connection. 
Wrapping Up
There are three "sideload" methods described in this article for installing Spectrum on your Firestick. You've seen how important it is to install the Spectrum TV app if you already have an Amazon Firestick. If you use one of the preceding methods, you can stream your preferred TV shows, or movies.
Furthermore, following any of the methods described above will allow you to resolve any issues you may be having with the Spectrum app on your device.