When most people talk about proxy servers, the core concern is about internet privacy and freedom. Using a proxy server helps you keep your identity secure while also doing away with geographical restrictions. That having said, in recent years, digital marketers have found other innovative ways to use these proxy servers. One of them is Search Engine Optimization. Unlike many things in the world of SEO, using proxies is not just for the pros in the field. So, if you are into SEO — for your own websites or otherwise —, you should know how the proxy is related to SEO.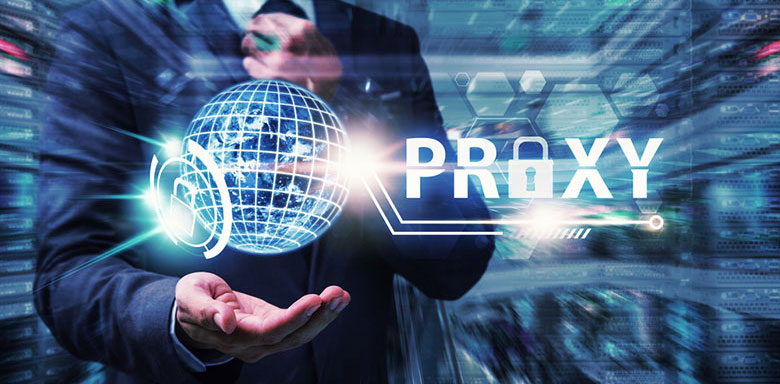 Before we jump into how you can use proxy servers for SEO purposes, let's have a quick look on how normal proxy servers work.
An Intro to Proxy Servers and SEO Proxies
In the simplest sense, a proxy server acts as an additional layer between a user and the internet. Instead of sending the request directly to the actual website, the request is first sent to the proxy server and forwarded later. Similarly, feedback from the website would also go through the process. This way, proxy servers help you enhance your privacy, security and convenience. As said, you can use proxy servers to access content that could be blocked in your area. Also, because you are hiding behind a server, your true identity won't be visible either.
SEO Proxies, however, are a bit different from normal proxy servers. These are designed to help you easily complete tasks that are required for Search Engine Optimization — including site audits, competitor analysis and security checkups. We will have a detailed look at SEO proxies now.
SEO Proxies — Why Use Them?
Are you wondering why you cannot use normal proxy servers for SEO needs? Well, normal proxy servers are designed to help you protect your identity while surfing the web. However, a personal proxy server service would not be enough for offering security for commercial needs. SEO proxies, on the other hand, are made to fulfil the commercial, business-friendly requirements.
Let's have a look at the common purposes you can use SEO proxies for.
Site audit is a common way to analyze websites for research needs. You can do this to your own website for understanding SEO flaws and limitations. However, you can audit your competitor's site to build a better SEO strategy, among other things. The problem with a normal proxy server is that your IP address may get blocked when you send too many requests. An SEO proxy network solves this issue by sending each of your requests from a different IP address.
SEO Data Scraping is also one of the areas where you will find SEO proxies helpful. Just like in the case of site audits, data scraping requires you to send a considerable amount of requests. If you do this from your own computer, either the Search Engine or the competitor's website can block your IP. In order to prevent that, you can use an SEO proxy. This way, each of the requests would be routed via different IP addresses as well.
Rank Tracking is one of the pivotal tasks in Search Engine Optimization analysis. If you want to have success in ranking well, you should know how your website performs in different locations. You may not have the same rank in the United States and the United Kingdom, for instance. Understanding its implications will help you improve your traffic and conversion rates. SEO Proxies help you visit these websites as if you are browsing locally, giving you more accurate results, among other things.
Security can also be a major point while you are doing research for SEO needs. It's important to make sure that your competitors do not know about your research attempts. SEO proxies can help you in this aspect as well. As you have seen, if you have the right SEO proxy service at your disposal, you'll be able to choose the right country to be shown as the source. You need to make sure that you have one of the secure SEO proxy services from the likes of Infatica.
In addition to these, there are some grey areas of SEO where proxies are used. Research has shown that lots of companies use SEO proxy networks to simulate traffic, which can be problematic in the long run. As said before, you just need to have the right proxy service.
Choosing the Right SEO Proxy Service
After understanding the potential relation between SEO and proxies, the SEO Proxy service industry bloomed like anything. So, there are a number of companies that offer you SEO proxy services. However, you must pay attention to a number of factors when it comes to picking one of them.
Speed should definitely be your topmost concern while choosing an SEO proxy for your business. If you have a low-speed proxy, it means spending a lot of time crawling as well as obtaining results. It's also important when you are using services for site auditing.
A number of threads should also be noted if you want the best performance. As we mentioned earlier, you'd be connecting to multiple pages and websites at once. So, to prevent your IP from getting blocked, there must be a residential IP address.
Security cannot be ignored while choosing an SEO proxy for your business. Security here refers to a number of aspects, with the major one being that your IP address should not be visible to a competitor in any way.
Getting an SEO proxy with all these features could cost you more money. However, that is still better than getting your IP blocked by search engines or major websites, right?
The Bottom Line
We hope we have covered the important aspects of how the proxy is related to SEO. We have tried to point out both the advantages of using an SEO proxy and how you can make the right pick. Of course, the money you spend on a genuine SEO proxy service would be given back to you in terms of better SEO analysis and website auditing. Sounds awesome, right?