For thousands of marketing professionals out there, Semrush is the ultimate solution for all things related to digital marketing. From keyword research to domain analysis and from SEO to social media marketing, a lot of things are available on the platform. However, we should not forget that Semrush is just one of the many SEO and marketing tools out there. And Semrush has not been perfect, either. Therefore, it is understood if you want to check out other options.
But before you purchase a new product, you have to cancel Semrush subscription or free trial and get a refund if applicable.
As it happens, though, there are different ways to cancel your Semrush subscription or free trial. Due to the same reason, some people are confused. Don't worry; we are here to help. In this guide, we have discussed every possible way to cancel your Semrush subscription or free trial with ease. We can also provide you the basic information about the refund process. Before we jump into the steps, though, you may want to know some reasons for canceling the subscription in the first place.
Why Cancel Your Semrush Subscription?
Of course, the decision to cancel the Semrush subscription is personal. Yet, here are some usual reasons why people do it.
You might have checked out the free trial from Semrush by providing your credit card details. But the suite was not suitable for your purposes, and you want to cancel the pending subscription. It is kind of necessary because of the potential money loss ahead.
Mistakes made during the checkout process may also cause you to cancel Semrush and get a refund. For instance, you might have chosen the annual-billing plan instead of the monthly one. In this case, canceling the subscription is better.
There are also people who do not need an all-in-one suite like Semrush. Nowadays, people are okay with using multiple SaaS products for different needs. So, if you want to diversify the tools you are using, you can say goodbye to Semrush.
Semrush is not the most affordable marketing analysis suite out there. The pricing structure is pretty expensive and can be a burden for many customers. For instance, if you want to reset your budget for marketing, moving away from Semrush can make a difference.
Last but not least, as we said earlier, you may have come across a great Semrush alternative. At this point, it does not make sense to keep such an expensive subscription online, right?
Regardless of why you want it, canceling your Semrush subscription is easier than you think. You must have a clear idea about Semrush's cancellation policy, though. We will cover that next.
What is the Cancellation Policy of Semrush?
Semrush is such a great company when it comes to cancellation, refund, and money-back guarantees. These aspects will come in handy when you want to get your refund ASAP.
Semrush offers a 7-day no-questions-asked money-back guarantee to all its customers. Suppose you purchased a Semrush subscription and did not like the product. You can cancel the product within 7 days of the purchase and get a full refund. You do not even have to explain why you did it.
The platform allows you to cancel a subscription at any time without prior notice.
By the way, even if you cancel your subscription before it expires, Semrush will not provide a refund.
Are you wondering what happens after you have canceled the subscription?
You can keep using all the premium features that you have subscribed to until the subscription expires. Suppose you bought the subscription on February 20th. Even if you cancel the product on March 1st, you will have access to the features until March 19th.
In other words, the cancellation policy followed by Semrush is smooth and user-friendly. At the end of the day, you get what you have paid for.
How to Cancel Your Semrush Subscription?
You can use three methods to cancel your Semrush subscription and get a refund: Mail, Website, and Phone. We have covered the steps you have to follow while using these methods.
#1 Canceling your Semrush subscription via Mail
You can directly send an email to [email protected] if you want to cancel the subscription. It is probably the easiest way to get the job done. For the best experience, make sure that you send the cancellation request from the email ID associated with the Semrush account. You can raise the request from another email ID, but you will have to specify the account-connected email ID anyway.
No matter where you send the cancellation request from, you have to include the following information in the email.
Billing amount that you have paid to Semrush
Last four digits of the Credit/Debit card that you used
Date and time of the payment
Type of the payment option you used to pay
You can expect a response via mail, and the subscription will be canceled.
#2 Canceling Semrush subscription via the Website
Unfortunately, Semrush does not provide a direct button to cancel the subscription from the website. It is a bit of a letdown if you ask us. Anyway, you can contact the Semrush team and expedite the cancellation via the website.
To cancel your subscription in this way, you have to,
Log into your Semrush account and go to the dashboard
From there, locate the link that leads you to Subscription Info
You may see that Recurring Payments are Active for your account
You can click on the arrow button and click on 'Contact us.'
On the next page, you will have to fill in some basic details
From the drop-down menu, choose the option "I want to cancel my Semrush account."
You will be asked to enter some information such as the last four digits of the payment card, billing amount, and payment date.
Once you have hit the Submit button, someone from Semrush will review the information and process the cancellation. You can expect the refund, if applicable, to arrive on the original payment method.
#3 Canceling Semrush subscription via Phone
If you would rather talk to someone to cancel the Semrush subscription, you can contact Semrush on the official support number: 1-800-815-9959. Please keep in mind that you will have to listen to some marketing material from the team. For introverts, though, this method could be the least dependable option.
That's it. You have successfully canceled the premium subscription for Semrush. The features that you paid for will be accessible until the end of the payment cycle, though. The rest of the amount would be refunded to you if you had chosen the annual bill payment method.
How to Cancel Your Semrush Free Trial?
Canceling the Semrush free trial is easier than you think. You can sign into the Semrush dashboard and find an option to cancel the free trial. If you do this before the trial ends, Semrush will not charge your card.
We hope you know that the free-trial period from Semrush is 30 days. So, you should count the days if you don't want to be charged an expensive amount.
What Happens to My Account after Canceling the Subscription?
As you can guess, your account will no longer have access to the paid features once the subscription expires. It also means Semrush will downgrade your account to the free version. However, there are a few more things regarding the projects.
Even though you won't have access to them, projects made using the subscription will stay on the server for 30 days. After 30 days, Semrush will clear all your data. Therefore, if you have a change of mind, you can go back to the premium subscription and regain access to these projects.
But that is for those who would change their mind. What if you know that you don't want Semrush? Do not worry; there are a huge collection of Semrush alternatives.
What Are Some Impressive Semrush Alternatives?
Here is a quick list of the services that you can use as an alternative to Semrush. Many of these tools offer a number of awesome features. At the same time, we have included some products that focus on a specific set of skills – say, keyword research.
Ahrefs is a direct competitor to Semrush, and it offers less expensive plans, starting at $99. You can count on its features for backlink analysis and content analysis.
Spyfu can be considered if you are looking for competitor analysis and domain analysis. You do not have to pay much; the plans start at $39
WriterZen, which is available starting at $70, is also a solution for content marketing, topic finding, and plagiarism checks.
You can also count on services like Moz, which is a credible name in the world of digital marketing. They all have plans that you can afford.
By the way, here is a tip if you want to save a lot of money. The SEO and marketing industry is thriving, and new companies are launched every day. With some research, you can find Semrush alternatives that offer a lifetime access plan (LTD) — for a fraction of what you would pay for years. Getting your hands on one of these deals can help you do your work without paying too much.
Frequently Asked Questions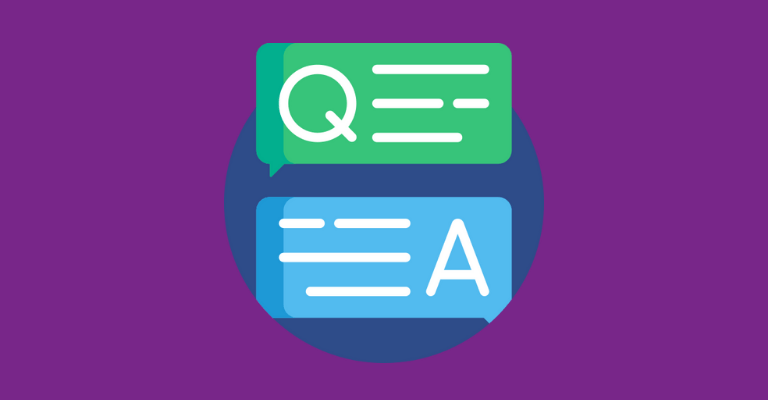 What is the Semrush Cancellation Policy?
Semrush allows you to cancel the subscription anytime you want. You will still have access to the premium services until the current subscription expires. By the way, if you cancel the subscription within seven days of buying it, you can get a no-questions-asked money-back guarantee as well.
How to cancel a Semrush free trial?
You can cancel the Semrush free trial just like you cancel a paid subscription. You can raise a cancellation request through mail, phone, or the website. The request will be processed as early as possible, and the card will not be charged.
What happens when you end your Semrush subscription?
Your account will become a basic Semrush account in the first place. After 30 days, all the projects you had created under the paid subscription will be deleted from the servers.
Can I cancel my subscription anytime?
Yes, you can cancel your subscription anytime. It is a great thing about Semrush's cancellation and refund policy.
The Bottom Line
So, you have successfully canceled your Semrush subscription, right? We hope the process was easy enough to carry out. By the way, now that you do not have Semrush, which tool will you be using for market analysis and keyword research? Do let us know via comments.