Nowadays, with advancements in technology, people are finding ways to connect phones to TV. They can use the phone as a remote or even cast or mirror content to the TV.
I have tried connecting my smartphone to my Vizio smart TV and it's actually easy and effortless! In this guide, I have included how to connect phone to Vizio smart TV with Android and iPhone.
How to Connect Your Phone to Vizio Smart TV
You can connect your phone to Vizio TV by using the Vizio app if you have both Android and iPhone devices. Also, Android phone users can connect their phone using a Screencast feature and iPhone users can use the AirPlay feature. It is important to connect your phone and Vizio TV to the same internet.
1. With Android and iPhone
Vizio App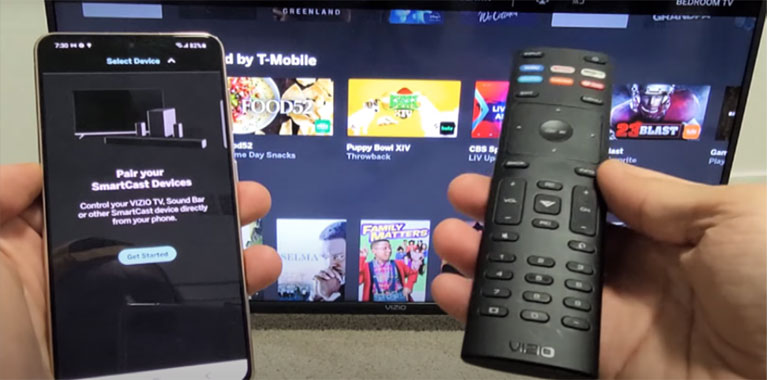 Connecting your phone to a Vizio smart TV is not difficult at all. The VizioSmartcast app is the initial item you need to connect your smartphone to your Vizio smart TV. With the help of this app, you may access all your options from your smartphone and link it to the Vizio smart TV. Any content you want to watch may quickly be loaded into your phone and transmitted to your TV.
Here's how to link your smartphone to your TV using the SmartCast app:
Connecting your phone and TV to the same wireless network is crucial to prevent connection issues.
On your phone, go to Google PlayStore or App Store and download the Vizio Smartcast app then create an account. You can simply log in if you have an existing account.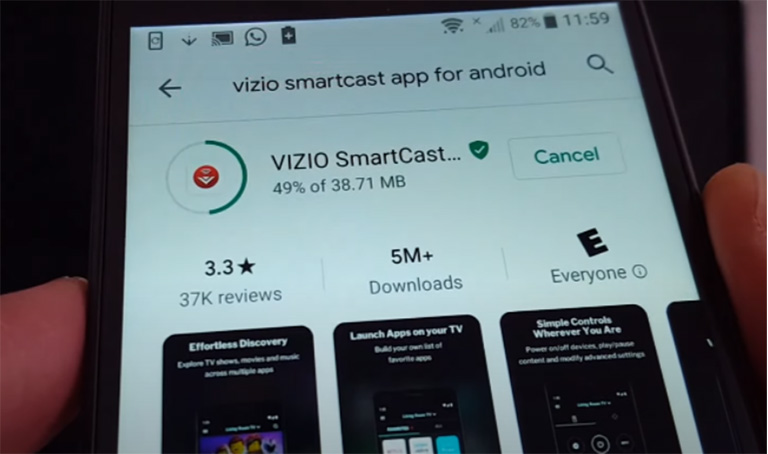 Next, select the device you wish to connect to by tapping the toolbar in the upper-left corner of the screen.
You will then see a selection of available nearby devices. Hit the Start button after selecting the VIZIO smart TV's device name.
Your VIZIO TV will prompt you to pair both devices with a four-digit PIN. As you wait for the connecting process to complete, input the PIN code for your smartphone.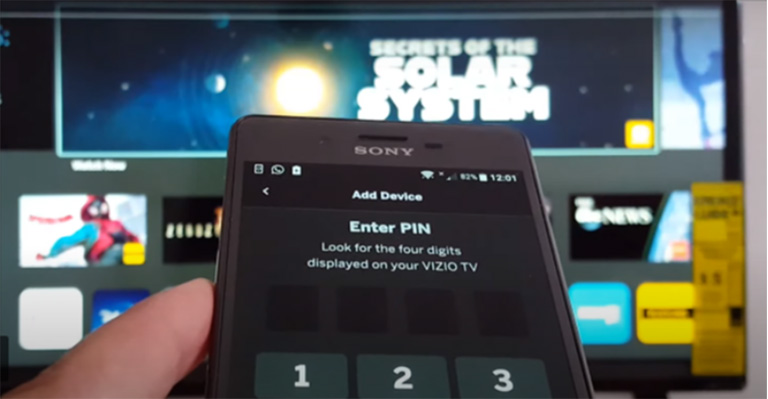 The VIZIO TV is now paired with your Android smartphone or iPhone. The app allows you to operate your TV on your phone. With the help of the ScreenCast function, you can also project movies, TV shows, and other material from your phone onto the TV.
Apart from Vizio SmartCast TV, the app helps you connect to other VIZIO SmartCast devices, such as speakers and soundbars.
2. With Android Phone
Screencast
Let's tackle another method for Android gadgets. Follow the steps below on how to connect it easily.
Turn on your smart TV, and set up its WiFi connection if it hasn't been set up yet.
Navigate to your Android phone's settings and search for the display cast function. Name varies for different smartphones. Furthermore, this is a recent function that may be absent in very old devices.
Now, select the screencast option on your phone. This will provide a list of compatible devices to where you can cast to.
Choose your Vizio TV then hit "Ok."
That's all you need to do to pair your Android smartphone to this smart TV. You can now stream nearly anything from your smartphone to your television.
3. With iPhone
Airplay
You should make sure of few things before you go through this procedure. Your TV must support Airplay, and it must also have the most recent software version to work with the AirPlay function on your iPhone. Remember that your iPhone must run iOS 12.4 or later as well. This won't work otherwise.
Let's get right into it:
Connect the iPhone and smart TV to the same wireless network.
After that, turn on Airplay from the Vizio TV. To achieve this, click the home key and select Extras. Next, scroll down until you find the AirPlay choice and switch it on.
Visit your iPhone or iPad's control center. Click on the screen mirroring icon.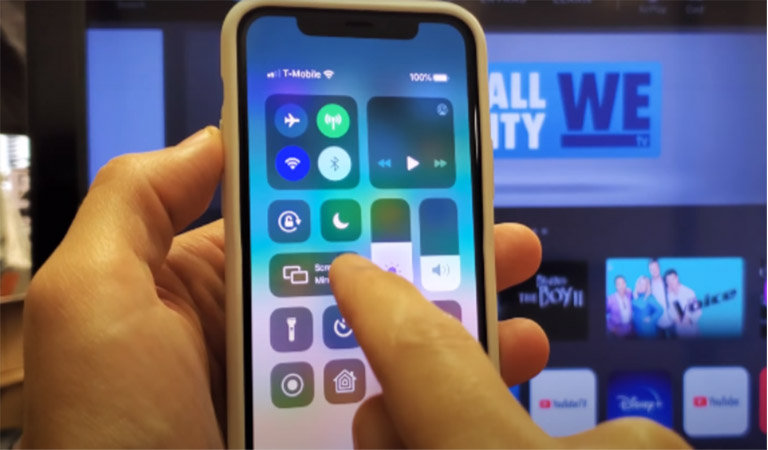 Following that, you'll see a list of devices you can connect for wireless displays. Select your smart TV in the displayed list.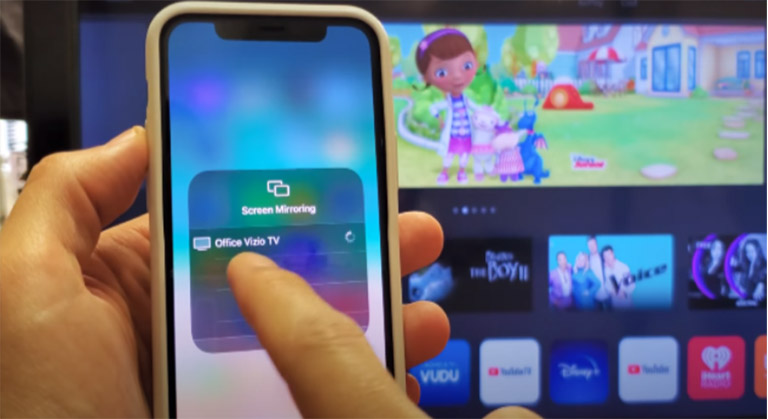 You'll see a 4-digit pin on your phone that you must enter on the TV to pair and you'll be good to go.
What to Do if Your Vizio TV Is Not Connecting to Your Phone
As far as we can tell, linking your smartphone to a Vizio TV is simple. However, occasionally there are problems, and you cannot use your smartphone with the smart TV. Here are some of the solutions you should try.
a) Update your TV's firmware.
Supposing the firmware program on the Vizio TV isn't the most recent version, connecting a smartphone to a TV would undoubtedly be challenging.
To update the smart TV, you need to:
Tap on the Vizio TV remote's Home Button.
Select Extras.
Select the System tab. Then check for System Updates and Systems Informations.
Look for the available updates.
Start installing the latest update.
b) Check the power to your TV.
To test the power, you should:
Remove your power cable from its outlet.
Long press the Vizio TV's power button for three to five seconds.
Reconnect the power cable and then turn the TV on.
c) Reboot your home router.
Just unplug your router's power supply. Wait around 10-15 seconds before reconnecting the power cord. When your router has restarted, reconnect your TV and phone and try casting once more.
d) Connect to the same internet.
Ensure that the TV and the phone are connected to the same network. You might have had a cellular data network connection to your phone or tablet and this will hinder the casting from phone to TV.
Frequently Asked Questions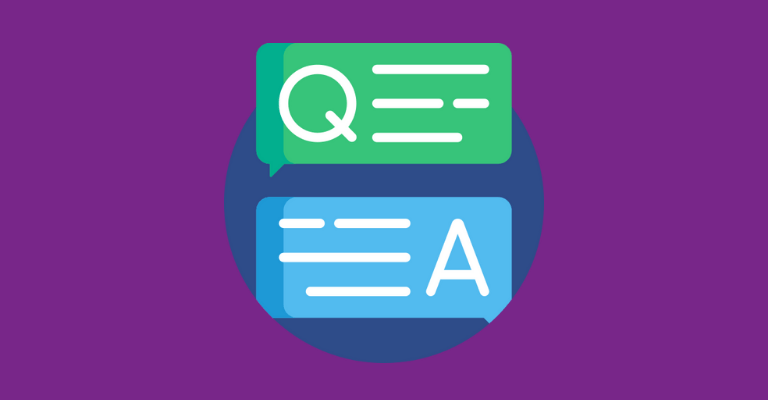 Can I Connect My Android Phone to Vizio Without Wi-Fi?
Yes, you won't need Wi-Fi or an internet connection to link your phone to a Vizio Smart TV if you use an HDMI cable and an MHL adapter for your phone and television, respectively.
Can I Connect More Than One Device to My Vizio TV?
Yes, Vizio Smart TVs support multiple connections at the same time.
Is the Vizio SmartCast Mobile App Free?
Yes, the Google Play Store and App Store offer free download of the Vizio SmartCast Mobile application.
Why Won't My Vizio TV Pair With My Phone?
One reason is that your smartphone is not connected to a specific common network. Additionally, confirm if your Android phone is version 5 or later.
How Do I Set Up Bluetooth on My Vizio TV?
Place your gadget into pairing mode following the manufacturer's instructions, then choose the device name from the Bluetooth devices in your TV's Bluetooth Headphones Menu to connect it to your TV. You might need to tap "More Devices" if your device isn't showing.
Can I Mirror My Phone to My Vizio TV?
Yes, you can, provided your Android phone is powered by Android 5.0 or higher and screen mirroring is supported. This will happen with the help of the VIZIO SmartCast mobile application.
Conclusion
You should have no problems if you understand how to link your phone to a Vizio smart TV. In summary, the procedure is straightforward and offers many benefits and ease.
You will also need the devices running the required version to make the connecting process a walk in the park.