Webinars are a fantastic way to not only get lots of new leads but also to make direct sales.
But they can also be tough to do well.
Muffled sound, choppy video, or boring slides could all kill your webinar before you get past the first few minutes.
The good news is that there are lots of simple, straightforward things you can do to produce better webinars. Let's run through 6 of the most impactful ones to try.
1. Know Your Audience Before You Create Your Webinar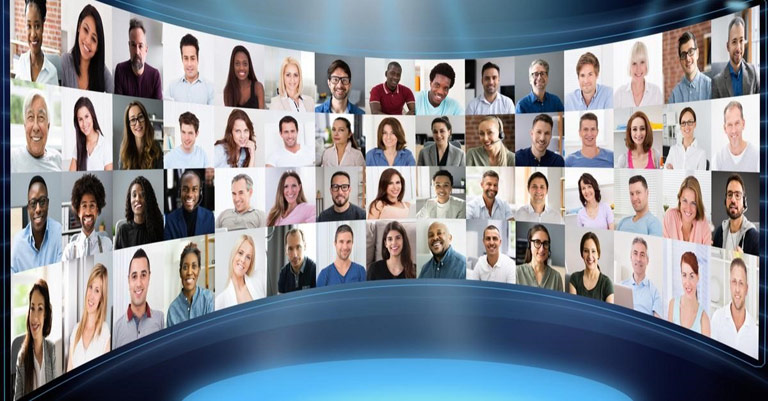 Before you start putting together your slides – in fact, before you even come up with your webinar title – it's vital to know your target audience.
Is this webinar aimed at total beginners or at people with some experience in your topic area?
Are you expecting an audience of go-getting 20-somethings or young-at-heart retirees?
How you position your webinar, the content you include, and even the images you choose for your slides will all be impacted by your expected audience. Make sure you put them at the forefront of your planning.
2. Make Your Slide Deck Visually Appealing
Have you ever sat through a talk or webinar where the speaker had slides that were just a list of bullet points?
It's hard to take in lots of words, especially if they're crammed into a slide on your computer screen or mobile (which we'll discuss later in this article).
You want your webinar's slides to be visually appealing, using eye-catching images. Think of ways to illustrate your content. That might be with:
Good-quality stock photos
Screenshots (e.g., showing a process – or results)
Cartoons or illustrations
Diagrams or charts
Try to keep the words on your slides to a minimum. If you need extra words to jog your memory throughout the presentation, put those words in the notes to your slides so they're not visible to webinar viewers.
3. Use Branded Slides
As well as making your slides visually appealing, you should tie them in with your brand. Don't simply use a slideshow template that you've found online; instead, make the slides look like a true part of your business.
An easy way to do this is with a branded cover slide at the start of your presentation plus your logo on the bottom right of all the slides in the presentation itself. Make sure you use your brand colors and fonts, too.
4. Think About Mobile Users When Preparing Your Webinar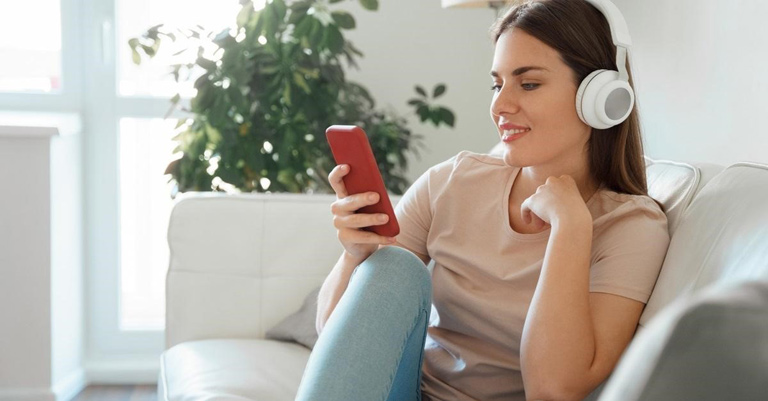 While most people will watch your webinar from their computer, you'll definitely have some audience members logging on from mobile devices.
Make sure your slides are easy to view on a mobile screen. That might mean using a larger font size.
Your webinar also needs to function flawlessly for mobile users: check that the webinar software you're using is easy for attendees to access on mobile devices as well as on computers.
5. Practice the Webinar Ahead of Time
You don't want to "wing it" on the big day, so make sure you give yourself plenty of time to practice your webinar in advance.
It's a good idea to run through your content in full to check that:
Your slide deck works seamlessly alongside your presentation – and there are no issues with slide transitions.
Your timings are right. If you've told your audience they're getting an hour-long webinar, you don't want to try to cram in two hours of content. You also don't want to run out of things to say when you're only 20 minutes in.
Anything you want to demonstrate live fits in well – and works! If your web browser seems to be slow, check out these tips on speeding your browser up.
6. Use a High-Quality Mic – and Internet Connection
Don't try to deliver a webinar using your computer's built-in mic – it'll sound terrible. Good mics don't need to cost a fortune: for well under $100, you could pick up a mic that does a great job.
With the best mic in the world, a poor internet connection could leave you sounding crackly – or could even boot you out of your own webinar. If at all possible, use a high-quality wired connection for maximum stability, especially if you have WiFi that cuts in and out.
It probably goes without saying that you should check your audio setup beforehand – and your video setup too, if you'll be appearing even briefly on live video.
Producing great webinars doesn't need to cost much money, or take up a lot of your time.
By taking just a few simple steps, you can make a huge difference in how polished and professional your webinar looks. As a result, you should see a big increase in conversions at the end of your webinar.