While using proxy networks, you might need to extract information about several parameters to determine whether the proxy service is good for you or not. But testing proxy networks requires dedicated tools for the purpose.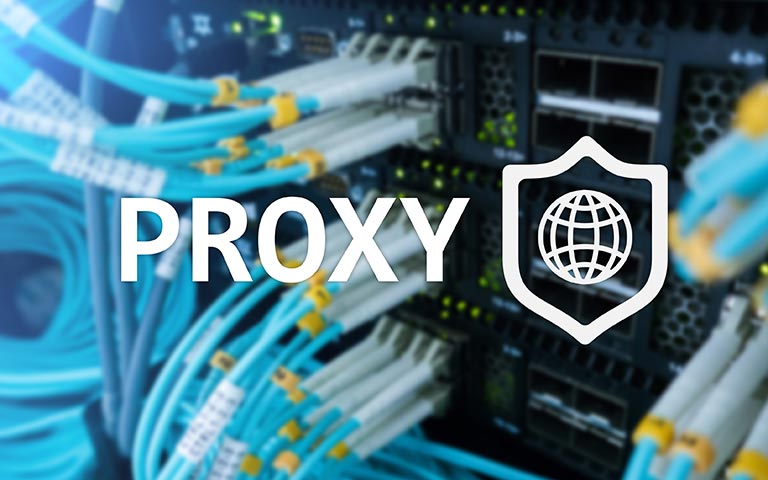 You might find a lot of proxy checkers online, but not all of them are secure. Also, they might not provide all the information you need. So, what do you do to check proxy networks? The best way is to use the proxy checker tool from Proxyway. It will give you an edge over other proxy checkers online.
In this write-up, we will elaborate on how to use the proxy checker tool by Proxyway to test your proxy networks.
What Is Free Online Proxy Checker?
You might already know about proxy networks. They are just different IP addresses than your personal ones so you can route your web requests through those addresses. These proxy networks are often used to anonymously browse the internet or mask someone's online footprint for certain purposes.
Before using a proxy network, you might need to determine whether the proxy service provider will be good enough for you. To test that, you need to use a special tool called proxy checker.
These tools are available online and you can check any proxies to get vital information about the network and the service provider. But not all of them will provide 100% accurate information.
How Is Proxy Checker by Proxyway Different?
If you have a long list of proxies and want to test them all at once, that is possible with the proxy checker from Proxyway. In other tools, you might need to queue those proxies to get tested one after another. But here, you can test all proxies at the same time and get the result in a tabular format to easily analyze the results.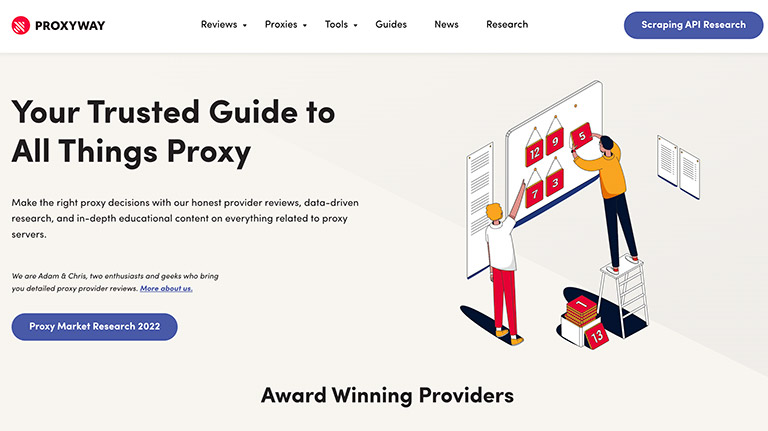 Plus, this tool supports multiple protocols like HTTP/S and SOCKS5. You will get information about the physical location of the proxy network, the ISP, and the type of the proxy. You can also determine whether any web server will identify the IP address as a proxy. Monitoring connection status and speed are also possible with this tool.
How to Test Proxy With Proxy Checker?
Testing proxies with the proxy checker is easier than with other tools. You can go through the following steps to test your proxies:
Firstly, you need to choose the protocol your IP addresses use. These protocols can't be combined yet. So, you need to test IP addresses with different protocols separately. For example, you might choose the HTTP/S protocol first.
Then, you need to enter the list of proxies you need to test. A maximum of 50 IP addresses can be tested using this tool. You can enter either the domain names of the addresses or their IP addresses.
After you entered everything correctly, click Submit and the proxy checker will show you the results in tabular formats.
What Information Will You Get With Proxy Checker?
You will get all the information in seven columns. Each column has a heading that will show what the information is about. Let us explain a bit more.
Proxy: This is the IP address you entered for testing.
Status: If the proxy checker tool can successfully connect to the web server via the IP address you have provided, it will show Success in this column. But if the tool fails to establish a connection, it will show an Error.
Speed: This is the time the proxy server took to respond. The time is usually calculated in milliseconds. The tool tries to connect to the nearest server depending on the location of the IP address.
Location: In this column, you will find the city and country name where the proxy IP is located.
ISP: As you might already know, ISP is the organization that distributes and manages these IP addresses. You will get information about the ISP in this column.
Hosting: From the hosting data, you can determine whether this is a data center IP or residential IP. Datacenter IP addresses have a higher chance to be identified as proxies by different servers.
Known Proxy: This data will clearly show whether servers know that your IP address is being used as a proxy server. If the result is true, you might face difficulties using the proxy network for many purposes.
Conclusion
As the above discussion depicts, testing a proxy network is crucial to determine the quality and reliability of the proxy server. Many tools might be able to run that check, but the proxy checker by Proxyway is the best of all tools available online.
It will provide accurate data about the proxy networks you are using and organize all the information in certain formats so that you can easily analyze them. Try it out.