To successfully market yourself and your business online, you'll want to pay attention to your search engine optimization. SEO helps your website rank higher in search results, which means more potential customers will see it and contact you. It can also help boost your conversion rate, as better rankings tend to result in more traffic that's interested in what you have to offer.
However, search engine optimization can be tricky to master, but it's worth it. This guide will walk you through seven proven ways to improve your search engine optimization so that your efforts don't go to waste.
What is Search Engine Optimization?
Search Engine Optimization, or SEO, is a way to improve your website's search ranking. As the internet becomes more and more competitive, it's harder and harder to get found on Google. However, if you can put some time and effort into optimizing your site for Google searches, you can achieve better visibility.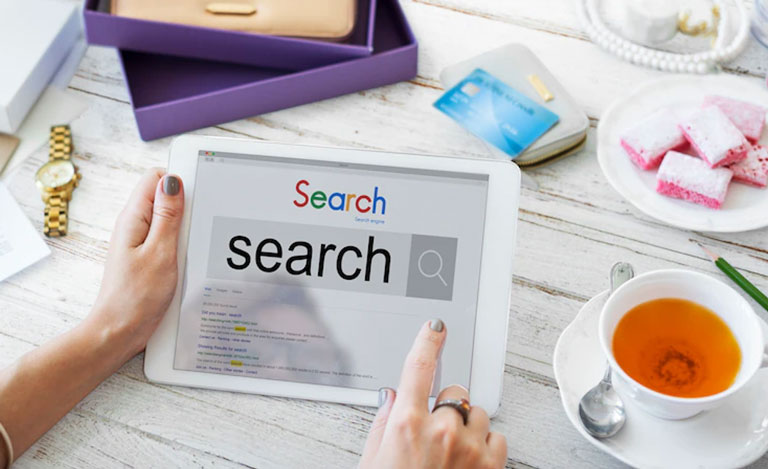 So how are the pages of a website ranked? There are over 200 different factors that go into this ranking process—and they change all the time. To understand SEO, we must first understand how search engines work.
How Does SEO Work?
Search engines are a lot like librarians in that they organize information and make it easily accessible when needed. But there's a lot more to it than that. You run an organic produce delivery service, and someone searches for "organic produce delivery." How does Google know which pages to show?
Indexing. First, Google has to find your website out of the billions of others on the web. When Google crawls or "spiders" your site, it creates an index—a massive catalog of all the content it finds on your site.
With these indices as a reference, Google quickly combs through millions of web pages to find the most relevant results when people perform searches. The next significant step is to rank the pages according to the order of relevance.
Ranking. Once Google has indexed all the pages on your site, it determines which results will be most relevant to users based on various ranking factors. It then orders those results according to their relevance—the higher it ranks on this list, the more likely you'll see that page at the top of search engine results pages.
Google's algorithms consider over 200 web pages when indexing and ranking your web page. Some of the core indices include:
Page Relevance
To rank high in search engine results pages, your site's content must be relevant to the keywords you are targeting. Some factors that determine the page relevance are the page's topic, the authoritativeness of the source, how well the page aligns with the users' query, and the keywords present in the content.
Content Quality
Quality content is a must for any SEO strategy. However, what does quality content mean, and how can you ensure that your content meets these standards? Quality content is original, well-researched, and written excellently.
User Friendliness
A website's user-friendliness is one of the most critical aspects of SEO. If a website is challenging to use, users will leave it and go to a competitor's website. This will cause the website's ranking to drop on the search engine results pages.
Many factors influence a website's user-friendliness, such as the website's layout, the color scheme, the font size, and the images. The structure of the website should be easy to understand and use. Also, ensure that you optimize the image to maintain a high page loading speed.
7 Ways to Improve Your Search Engine Optimization
The purpose of enterprise search engine optimization, or enterprise SEO, is to draw organic traffic from search engines to a corporate website. This is done by improving the ranking of the given website on search engine results pages (SERP).
While you can use many tactics to improve SEO, some are more effective than others. Here, we will explore seven such tactics that are most effective in improving SEO.
1. Research Your Keywords.
It is important to incorporate keywords that people are likely to use when searching for information on your topic when creating content. A good way to determine which keywords to target are by using a tool such as Google Adwords Keyword Planner.
2. Use Long-tail Keywords.
Long-tail keywords are more specific and targeted phrases than general, short-tail keywords. By incorporating long-tail keywords into your content, you will better reach your target audience.
3. Use Keywords Throughout Your content.
When possible, use your target keywords in the title of your article, in the opening sentence, and conclusion. Also, make sure your keywords are included in your pages' title tags and meta descriptions.
However, you must ensure that the content on your page is relevant to those keywords. You will also want to avoid stuffing your content with too many keywords. That makes your content appear like a scam rather than increase its ranking.
4. Research Your Competition.
Take a look at what your competitors are writing about and how they incorporate keywords into their content. Then, try to do something similar, but make sure to put your unique spin on it.
5. Monitor Your Website's Search Engine Rankings.
By tracking your website's search engine rankings, you will see if your content is helping to improve your ranking results. Several free online tools can help you track your order progress.
As search engines evolve, optimizing your website for social media is becoming increasingly crucial for good SEO. Google now looks at social media signals as a ranking factor, so you must make sure your site is optimized for Twitter, Facebook, and other social media platforms.
There are a few things you can do to optimize your website for social media. First, ensure your website is responsive and looks good on mobile devices. Add social sharing buttons to your website so visitors can share content with friends. It is advisable to use solid social media titles and descriptions.
7. Keep Up With Changes
Search engines are constantly updating their algorithms to give users a better experience. If you're an SEO expert, you'll want to stay informed about these changes so your clients' content can be displayed at the top of search result pages.
Wrapping Up
SEO is not a one-off thing. It's an ongoing process that requires constant effort, so you'll need patience when starting on this journey. Once you learn how to maximize your search rankings, your business will reap the benefits of higher traffic and more qualified leads that turn into sales and repeat purchases.
It's essential to understand the basic principles of search engine optimization to keep up with the changing search engine environment. Keep reading to learn seven proven ways to improve your SEO- and watch your business grow in the process.