If you're wondering how a brand can offer 4K TVs at shockingly low prices, you've come to the right place.
It might seem unbelievable, but a 55-inch 4K TV with integrated Fire TV costs below $400, which makes people wonder, "Is Insignia a good brand or not?" Let's dig in to learn more about the Insignia brand and how they sell quality TVs at surprisingly low prices.
Is Insignia a Good Brand?
Insignia is a reliable brand that offers quality products at a budget-friendly price. They're not going to blow your mind like a Samsung Luxury TV or a brand-new Sharp Aquos will, but they are still better than you would expect. So, if you want a quality TV at a budget price, Insignia is your go-to brand.
What Is Insignia?
Insignia is also a brand name used by Best Buy, an online retailer, for its line of consumer electronics and home appliances.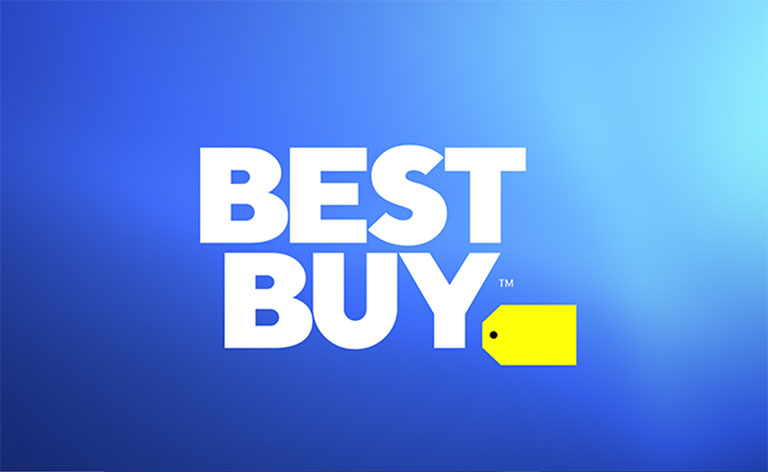 The Insignia brand is positioned as a budget-friendly alternative to more expensive, premium brands, offering a range of products such as televisions, sound systems, refrigerators, and other home appliances at a lower price point.
The brand is known for its good quality and affordability, making it a popular choice for consumers looking for value for money.
Who Manufactures Insignia Televisions?
Insignia products are produced by various manufacturers from different countries, depending on the product type. Since they don't have their own manufacturing facilities, Best Buy outsources production to third-party manufacturers.
As such, products under the Insignia brand are manufactured in countries like China, Taiwan, Japan, or other Asian countries known for their electronics manufacturing quality. The brand works with these manufacturers to ensure that the products meet the required quality and safety standards.
A Budget-Friendly Brand
How much does an Insignia TV cost?
Simply put, they cost less than major brands like Samsung, Sharp, and Sony.
For instance, a 70-inch 4K smart TV from Insignia costs less than $500, while a Samsung smart TV with similar features costs more than double that price tag.
That means purchasing an Insignia TV will provide better overall value than other brands. If you're limited on budget, then Insignia is your go-to brand.
Insignia Smart TVs Are Known for Their Good Quality and Affordability
Most of you may notice that Insignia is listed among the top TV brands in terms of affordability, but that's not only it. They also rank higher in terms of technology and quality in their respective categories.
Not to mention, Insignia is among the top-leading companies that started the revolution of smart TV a decade ago.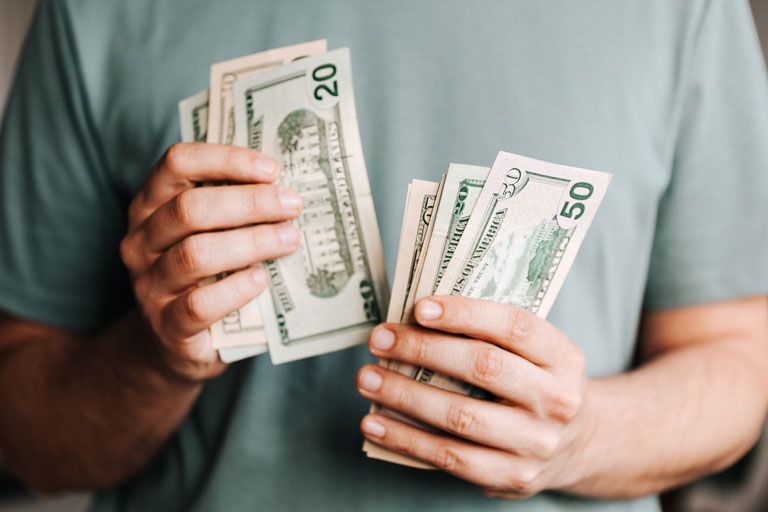 Insignia was among the top brands that launched the first smart TV integrated with an Amazon Fire Stick and Roku device. They were the first TV brand to collaborate with Amazon to sell TV sets with a built-in Fire TV.
Insignia TVs are definitely intended more for people with a tight budget. However, don't be misled by these low prices and wonder, "Is Insignia a good TV brand?" They often provide better overall value compared to their competitors.
What Are the Features of Insignia Products?
1. Design and Quality
As discussed above, Best Buy outsources production to third-party manufacturers. These TVs are manufactured in the same factories as the major TV brands. Therefore, you may notice parts from LG, Samsung, and other brands in an Insignia TV when you remove its back panel.
They use the leftover materials and components from the previous year's models to produce their latest generation. That means that surplus or unused CPUs and screens from 2022 Samsung TV models will end up in 2023 Insignia.
As a result, the build quality is durable and amazing, considering the type of customer and the price tag the brand targets.
2. Reliability
Even though the quality of Insignia products doesn't exactly match their expensive rivals, each product, such as washers and TVs, has a long lifespan, which are backed with one-year warranty.
3. Cost
Since they outsource the manufacturing process, the cost of producing Insignia products is significantly reduced. As a result, all Insignia products are available at affordable rates.
4. Technology
With Insignia, you won't ever feel the technology is outdated, whether it's a brand-new refrigerator or a 4K TV. You can explore a wide range of consumer electronics goods from Insignia at Best Buy.
5. Customer Support Service
If you're having trouble with your Insignia products, you can always contact the customer support team for further assistance, especially on technical issues. The responsive staff will help in resolving any problems.
Related Reading: Insignia TV Remote Not Working? (Try This Fix FIRST!)
What Kinds of Products Does Insignia Offer?
Apart from offering televisions, Insignia offers a wide range of consumer electronics goods. Here's a list of Insignia products you can buy from Best Buy.
Gaming accessories (keyboards, controllers, etc.)
Chargers, batteries, and cables
Tablets
Projectors
Soundbar and Home Theater
Desktops and laptops
Pros and Cons of Insignia Products
While Insignia provides quality products at budget-friendly prices, that doesn't mean they don't have their fair share of pros and cons.
Pros
Saves Big Bucks: If you're short on budget and want a 4K TV, get an Insignia. This is the primary reason you should buy an Insignia TV, especially if you don't want to spend more than $500.
High-Quality TV: Just because Insignia TVs are inexpensive doesn't mean they're of poor quality. You are getting a powerful TV, but it is a slightly older version of current, top-of-the-line TV models.
Integrated Fire TV: Another great thing about Insignia TVs is that they have a built-in Fire TV. That means you don't have to buy a Fire TV stick separately.
Cons
Some Outdated Parts: As discussed, Insignia uses CPUs, screens, and other parts from a year-old TV model from Sony, Toshiba, or Samsung. So, if you want to have the latest technology on your TV, then Insignia is not an ideal option for you.
Decent Speakers: Insignia TVs are integrated with average speakers, so don't expect the audio to surpass your expectations. If you want quality audio, better to purchase a new soundbar.
Buy the Best Insignia TV Today
If you're looking for a value-packed Insignia TV, we recommend the Insignia NS-70F501NA22 70-inch Class F50 Series Smart 4K—Fire TV (2021 Model). This TV has a 4K Ultra HD picture quality with more than 8 million pixels for vivid colors, deep contrast, and stunning clarity.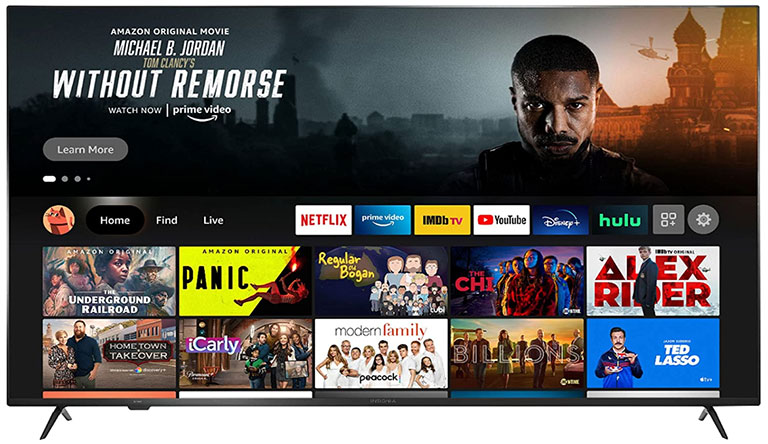 Not to mention, it also comes with a built-in Fire TV. You can access your favorite streaming platforms like Disney+, YouTube TV, Hulu, and Netflix.
Alternate TV Options You Can Buy Instead of Insignia
TCL is a well-known smart TV manufacturer that offers a built-in Roku player. These TVs are similar to Insignia in terms of picture quality, price, durability, and overall value.
So, you may wonder, why would I purchase a TCL Roku TV instead of an Insignia, or vice versa?
If you like the Roku interface, get a TCL TV. If you like Amazon Fire TV better, buy an Insignia. Nonetheless, both brands provide similar features at an economical price.
If you're really on a tight budget and still want a decent TV, then go for a Westinghouse TV.
Almost every Westinghouse TV will be the cheapest in its category, but that doesn't mean it will always be a good deal.
They may sound, feel, and look cheap, but if saving a few bucks is your first priority, then Westinghouse TV is the choice for you.
Related Reading: Do You Need a Fire Stick With a Smart TV? (Yes, but…)
Frequently Asked Questions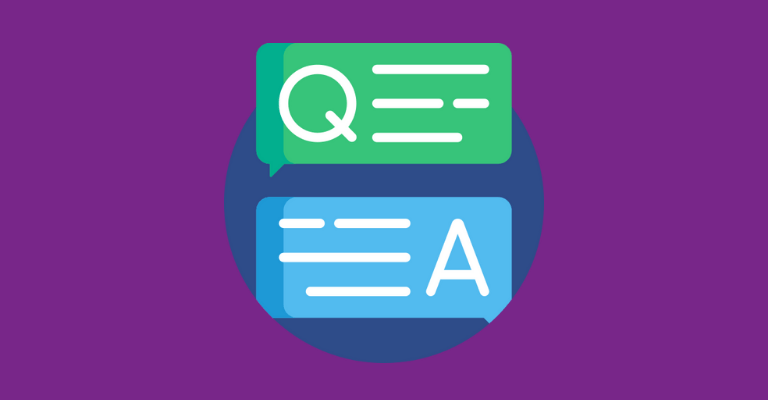 Who Makes Insignia Brand?
Insignia is one of Best Buy's in-house brands that produce all types of tech, from TVs to smart home accessories.
Is Insignia Made by Samsung or Sony?
No, Insignia products are made in China. Best Buy outsources manufacturing to manufacturers in Japan, Taiwan, and China. The parts are manufactured in different factories and assembled in China before being shipped to the US.
Is Samsung Better Than Insignia?
Yes, Samsung TVs are better than Insignia. Samsung TVs offer sharper images, a higher refresh rate, faster processors, and more features than Insignia TVs. With such features, Samsung TVs are often priced higher than Insignia TVs. If you've a tight budget, you can go for Insignia TVs.
The Bottom Line
Is Insignia a good brand? Simply put, if you can purchase an expensive, high-quality TV, you should consider buying a top model rather than settling for Insignia.
However, if you don't have any issues with the previous year's technology and you're looking to save a few bucks, then Insignia is your go-to TV brand. After all, technology improves slightly over the years, and you won't feel a major technological difference between the previous and the new generation.
Overall, Insignia is a good brand but not always the best. Along with TCL, they are the best picks for people who want to buy a budget-friendly TV.
Have you ever owned an Insignia TV? If so, how do you feel about it?
Or do you have any queries related to Insignia TVs if you're thinking about owning one?
Let us know in the comments below!