VPNs are getting a lot of slack recently. Trumped-up marketing claims from providers are partly to blame. The narrative that they are the one-click solution to internet security and privacy is a bit of an exaggeration. And has lost sight of the reasons most people use VPNs in the first place. So in this article we'll talk about 5 reasons you'd still use a VPN in 2023 and why they are worth it.
How A VPN Works
A virtual private network (VPN) consists of two main parts. First, the VPN client. This is software that lives on your computer. Second, the VPN server. This is a server that's been configured to receive traffic from the client. The two communicate with one another by establishing an encrypted tunnel that routes traffic over the public internet.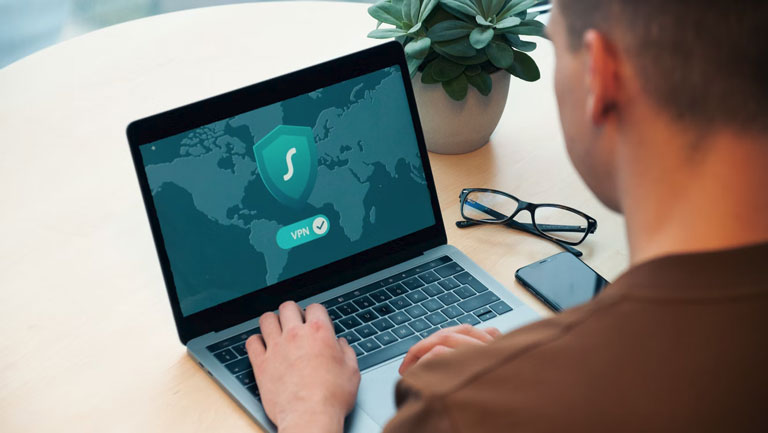 How A VPN Hides Your Browsing History Online
A VPN works like a mail forwarder. The client which lives on your computer, gathers all your outgoing internet packets and wraps them in an encrypted envelope which is addressed to the server.
Of course, the packets are traveling over the internet so your ISP still needs to carry them, but the address your ISP can see is now the address of the VPN server. They can't beat the encryption to open the envelope and see the sites you are really visiting.
Once the envelope arrives at the VPN server, that's when it's opened and re-routed over the VPN's IP address to its final destination. The same happens in reverse. By breaking the chain between your computer and the site you are visiting, your ISP can't see where the traffic is going and the site you are visiting can only see that the traffic originated at the VPN server. So they don't know your real public IP address.
1. Unblock Movies, Sports, And Services
The internet is locked down. Content on streaming services is restricted by country because of archaic laws left over from the era of the living room television.
Netflix in the US has titles that you can't get in other countries, and sites like SkySports are only available in the UK. This doesn't make any sense when we have fiber optic cable under the ocean and an information superhighway.
Remember before we said that by using a VPN, the site you are visiting can only see the IP address of the VPN server?
This is how a VPN gets around these restrictions. When connected to a US VPN, Netflix thinks that you are in the US.
2. Prevents Your ISP or Network Admin Seeing What You Do Online
You don't need to be doing something that's illegal to care about your online privacy.
If you've ever been curious about a taboo subject, or live in a concervative country or in the boarding house of a concervative school, and you view content that's not PG then you'll want to keep that a secret.
Another reason to prevent your ISP from monitoring what you do online is that if your internet service provider keeps a record of our browsing history, you are trusting our ISP to keep that record safe.
ISPs are targeted by hackers because they collect data and data is valuable. To stop your browsing history falling into the wrong hands where it can be used against you, use a VPN.
Who wouldn't pay a few dollars a month to prevent exposing themselves to identity theft, blackmail, hacks, and cease and desist notices if you torrent the occasional movie?
This is where most VPN providers' marketing goes a little overboard. In truth, it's rare that you'll get your data stolen on public WiFi. 10 years ago that might have been the case, but the internet isn't the open, trusting place it used to be.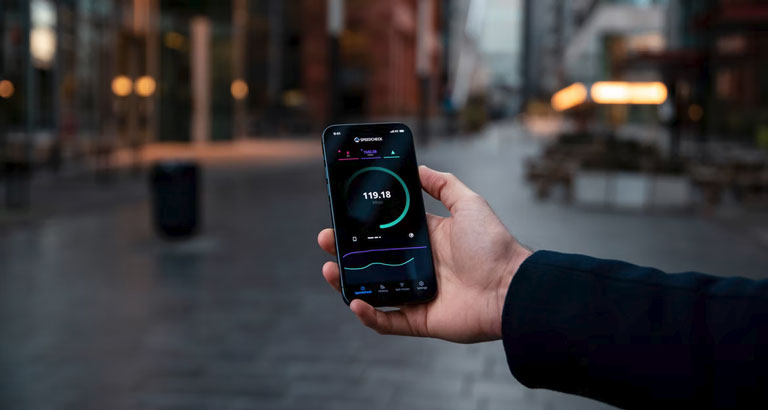 Nowadays themajority of the internet is encrypted with HTTPS, and your traffic is encrypted before it leaves your computer. No one can break this encryption or read it without launching a complicated man-in-the-middle attack.
It's estimated that 80% of the internet uses HTTPS. Which is reassuring, but it means that 20% of the internet doesn't.
On the older HTTP encryption all your data is sent as clear text, and if someone were to intercept your HTTP communication they could read any password you sent, or pinch a picture you're uploading effortlessly.
That's when a VPN is useful.The client encrypts all traffic before it leaves your computer. On the other side of the VPN, HTTP data is still unprotected but from your computer to the VPN it is secure, and no one can intercept it just by being in the same building or room as you.
4. Download Movies Without Attracting Cease And Desist Notices
No matter how you feel about torrenting, studies have found that up to 20% of global internet traffic is from Bittorrent and clients like it.
When you torrent your public IP address is very visible. That's a part of how torrents work. For trackers to find peers everything needs to be entirely open.
The problem with this is that rights holders don't like people torrenting their content. They monitor torrents and record all the IP addresses torrenting a file, so they can bulk send out cease and desist notices. If your ISP receives a cease and desist notice they will forward it on to you. If you get one it's best to ignore it. They might continue to hassle you and threaten you with legal action or intimidate you with large dollar figures for the cost of a commercial license. In 2023, most rights holders have accepted that piracy isn't something they can stop, and have largely given up, but even today this still happens.
To eliminate the risk, you can use a VPN. VPN providers don't know who is doing what on their server. There's no chance that the cease and desist notice will find its way back to you. There are so many VPN providers, but Surfshark vpn ranked top among them. To know more how good is surfshark vpn, give it a try.
In Summary
VPNs can unblock sites that aren't available in your country, protect you on unencrypted sites over shared networks, and stop rights holders sending you cease and desist letters.