Peloton has taken the fitness world by storm with its innovative approach to at-home workouts. Users can access a wide range of workout classes from the comfort of their own homes. But how can you set up the Peloton app and stream on Samsung TV?
In this article, we will provide a step-by-step guide on how to set up and stream the Peloton app on your Samsung TV, making it easier than ever to get a full-body workout from your living room.
Read to learn more!
Why Is the Peloton App Not Supported on Samsung TV
Samsung TV runs using the Tizen Operating System, which is incompatible with the Peloton app. Unlike other operating systems, this OS is specifically designed for Samsung tv.
Despite this, you can still use the Peloton App on your Samsung smart TV. There is a variety of solutions; you only need to use the one that works best for you.
How To Get Peloton App on Your Samsung TV
Getting the Peloton app on your Samsung TV can seem impossible due to its incompatibility. Fortunately, there's a way to achieve this using several devices and methods.
Before anything else, you need a reliable internet or WiFi connection.
1. Connect Another Device to Your Samsung TV
If you have a different device, such as a laptop, smartphone or tablet, you may use it to stream entertainment straight to your Samsung TV. Check to see if your gadget supports HDMI and has a functioning HDMI port.
Here are the steps to connect your device to your Samsung TV:
Connect the HDMI cable's ends to your device and Samsung TV. Make use of an HDMI adaptor if required.
Next, choose HDMI as the input on your Samsung TV using the remote's SOURCE button and turn it on. Content from your device will now be shown.
Sign in to Peloton and stream your preferred workout.
2. Use an Over-the-Top (OTT) Device
An OTT is a device such as Roku stick or Amazon Fire Stick that enables content streaming when connected to the internet.
Get the Peloton app on your Samsung TV by directly connecting an OTT device to it through HDMI. Upon device pairing, the Peloton app may stream on your Samsung TV.
Ensure your Samsung TV is set to the right input after connecting an OTT device by switching it thru the INPUT button on your remote control. If you don't select the proper input, you won't be able to view your OTT device on screen.
In Samsung TV's app store, Smart Hub, there are already numerous high-quality apps, but OTT devices are useful for streaming programs like Peloton, which isn't available on Samsung TV.
3. Stream Using Peloton Bike and TreadMill
Peloton bikes and treadmills can cast content directly on a Samsung TV screen without extra software or hardware.
To do this, you will require a Peloton Bike or Peloton Tread. Do note that not all Samsung televisions are compatible with Peloton devices.
The following instructions will show you how to cast directly from your Peloton to your Samsung TV:
On your Samsung TV, choose Home.
On the Peloton bike or treadmill, go to Settings.
Halfway down the options, you'll see the Cast Screen option. Click it.
A list of devices will appear on your Peloton screen. Choose your Samsung TV.
4. Stream Using an iOS Device to Your Samsung TV
Peloton is easily compatible with iPhones and iPads. These Apple devices are a practical solution for casting Peloton content because they can also cast content via AirPlay.
Casting through AirPlay is simple and your Samsung TV and iOS smartphone should be connected to the same wireless network.
Follow these instructions to cast content from an iOS device to your Samsung TV:
Install the Peloton app on your iOS device.
Open the Peloton app and pause the introductory video that's playing.
Choose a fitness workout or class.
Click the Cast symbol and then choose AirPlay.
Your Samsung TV should appear on the list of devices. Connect to it.
After connection is successful, the Peloton content will now be broadcasted on your Samsung TV.
5. Cast From an Android Device to Your Samsung TV
Casting content to your Samsung TV with your Android device is another simple way. Again, both devices should connect to the same wireless network to proceed with the casting.
This is how to cast content from an Android mobile to your Samsung TV:
Go to the Home menu on your Samsung TV.
Next, on your Android device, sign in to your Peloton account.
Select a workout class you desire.
Click the Cast button on the screen, then choose your Samsung TV from the list of available devices.
Your Samsung TV can now stream your workout class.
You should have no issues using this technique to view the Peloton app on your TV.
6. Use Google Chromecast To Cast Peloton to a Samsung TV.
You can also use Google Chromecast to stream the Peloton app to a Samsung TV.
You can download the Peloton app to your Samsung TV by using Google Chromecast, as shown below:
Connect your Google Chromecast to Samsung TV via USB.
Download Peloton app from the App Store.
Next, open the Peloton app and play the workout video.
Within the Peloton app, choose Chromecast from the cast options.
You'll see your Samsung TV appears as an available device so connect to it.
Frequently Asked Questions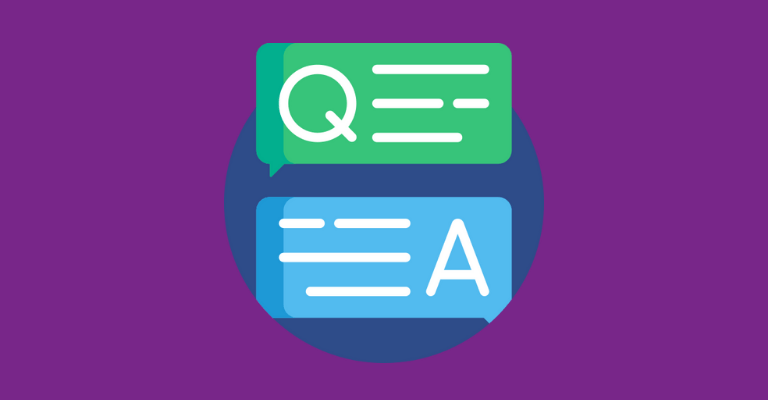 Why Can't I Find the Peloton App on My Smart TV?
The Peloton app is not supported by Samsung TVs, which is why you cannot find it while searching for it on your Samsung TV.
To access the Peloton app on your Samsung TV, you must cast it from another device, such as a Roku, PC, or phone.
Can You Put the Peloton App on a Smart TV?
Yes, it's possible to put the Peloton app on your smart TV if it's compatible with your specific brand and model of TV. You can check the app store on your TV to see if the Peloton app is available for download.
However, if the app is unavailable on your smart TV, in that case, you can still use other methods to connect your TV to the Peloton app and cast it to your TV screen, such as a streaming device like Amazon Fire TV or Chromecast.
Conclusion
The Peloton app on Samsung TV provides an innovative and immersive way to experience at-home workouts.
With the ability to stream classes on a larger screen, users can feel like they are in a live class while still being able to work out from the comfort of their own homes.
With the steps in this article, you can easily set up and stream the Peloton app on your Samsung TV and take advantage of the wide range of available workout classes.