Heading overseas and don't want to end up with a nightmarishly expensive phone bill? Read on to learn the tips and tricks for using your phone affordably abroad.
Before you set up your phone for international travel, you first need to decide how you want to use it. You may want to invest in an international data plan so you can use your phone just as you would back home or consider purchasing a local SIM card. If you're only traveling abroad for a few days and know that you'll have regular access to Wi-Fi, then perhaps you don't need a SIM or data plan at all. 
Figuring out how you want to use your phone will depend on how long you are traveling, the technology that you will have access to, and how much you are willing to spend on calls and texts. Investing in an international data plan is probably the most convenient option, although it's also the most expensive. Buying a local SIM card might be relatively cheap and easy, but this will also depend on whether your phone is unlocked (or can be).
If it's not possible to unlock your phone, you could also purchase a cheap phone when you arrive at your destination and use this solely for calls. Your smartphone, meanwhile, can be your go-to for staying connected when you have access to Wi-Fi, such as in holiday apartments and Calgary homes for rent. Most vacation properties now come with complimentary Wi-Fi, ensuring guests can stay in touch during their holidays and meet work obligations.
Change Your Settings
Simply by changing some of your phone's default settings, you can significantly reduce the costs you accumulate while abroad. One of the easiest ways is by putting your phone in "airplane mode", which means it won't be using any data by checking for app updates and retrieving emails. When you do need to do something that requires data, such as check a map for directions or touch base with family and friends online, then you can simply toggle your phone out of "airplane mode".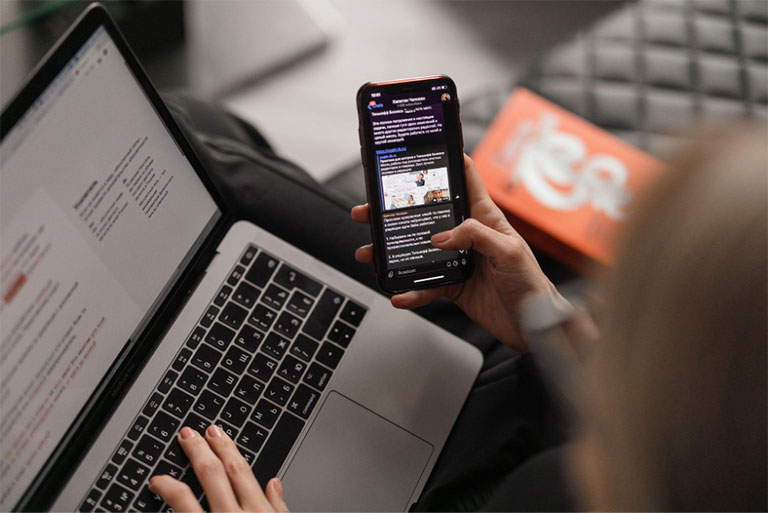 Another option is to disable the auto-updating of apps in your phone settings as this will reduce the amount of data you chew through. You might also want to consider disabling syncing, which is the process of saving your files to a server so you have a copy if you happen to lose your phone. If it's possible to allow syncing only when the phone is connected to Wi-Fi, this is the best option. It means you can still sync your travel photos on a regular basis and won't risk losing them altogether.
Enable "Data Saving"
Some phones make it easy for you to save data, whether at home or abroad, with a simple settings switch to "data saving" mode. This basically means that apps running in the background won't be using unnecessary data when you're not connected to a Wi-Fi network. For phones that have "data saving" options, you can easily toggle it on and off as it suits you or allow particular apps to access data while others can't.
Manually Fetch Your Emails and Messages
If you're someone who gets automatic notifications on their phone when an email comes through, you might want to consider switching to "manual fetch" mode while you're abroad. This means that you can decide when to check for new messages from your email and messaging apps, ideally when you are connected to a Wi-Fi network. 
This is probably easier to do if you're traveling for pleasure rather than work and it may even come as a welcome relief not having the constant "pings" and "dings" sounding from your phone. If you're regularly connected to Wi-Fi and can check your emails on a frequent basis, it could end up saving you a considerable amount of data.
Invest in a VPN
If you're concerned about the information you share online being surveilled by governments or the issues associated with public Wi-Fi networks, consider getting a VPN before you head abroad. Virtual Private Networks are secure services designed to protect your privacy online by scrambling and encrypting any information you send.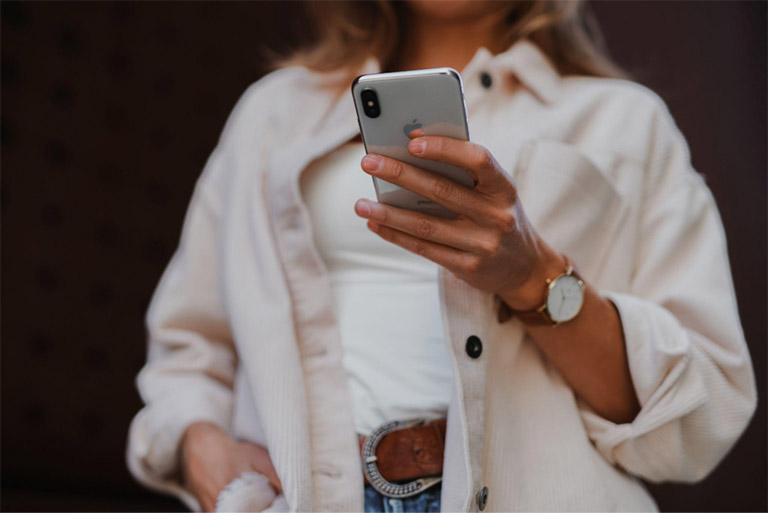 By using a VPN, you shouldn't have issues with blocked websites or locked bank accounts and you'll even be able to continue using your favourite streaming services from back home. Think of it as your private portal to the internet, giving you peace of mind that your information is safe from others.
Be Aware of Border Device Searches
When crossing international borders, you may be subject to searches that include devices, with border patrol officials legally allowed to check and make copies of what is on your phone. If you do have sensitive information or images that could cause issues for you, consider deleting them before you arrive at border checks. If the files and images are saved to the cloud, they will be easy to restore later. Additionally, you might also want to clear the history from your phone's web browsers, just to be on the safe side.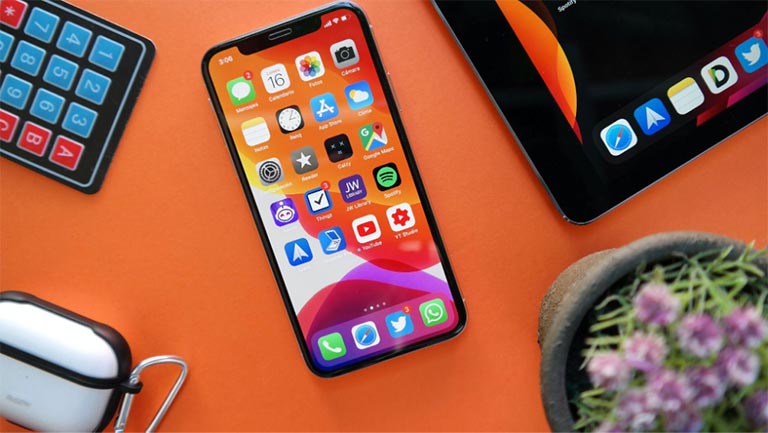 Pack a Plug
Even if your phone can be charged via a USB port, it's worth bringing an adapter to plug your phone into a wall socket that differs from the one you use back home. Travel adapters are designed so that your Canadian Type B plug (two flat parallel pins and a grounding pin) can be used with the Type I plug (three flat pins) found in Australian walls.
If you're traveling with a laptop, you can probably plug your phone's USB cord directly into the computer. But you'll still need a travel adapter so that you can charge your laptop and have enough juice to power your phone. In today's day and age, many travel adapters also come with multiple USB sockets built into the unit, so you can plug your phone directly into the side.