It's undeniable that an SD card is handy storage media to increase the capacity either for your Mac or other devices such as the digital camera thanks to a number of advantages. It's highly portable, lightweight, and compatible with various devices, but all the pros don't make it unbreakable.
But as a Mac user, there have been times when the SD card not working on Mac, like, the SD card doesn't show up in Finder, or can't be found in Disk Utility, and what's worse, I can't access the files in it. Well, I know that an SD card not working is an emergency, so I have listed possible methods that may help you out too!
Possible Ways to Fix SD Card Not Working on Mac
Many factors can contribute to SD cards not working on Mac, ranging from the basic connection and macOS setting to hardware damage. Therefore, the methods differ as well.
Is the SD Card Properly Connected?
Though it's just a small chance, some of the SD card not showing up on Mac is just because of improper connection. There are two situations, one is the built-in SD card slot and the other is the external card reader. If the Mac you are running comes with a built-in SD card, users are suggested to use SD cards no thicker than 2.1mm and make sure it's not placed upside down. If you are using an external card reader or adapter, remember to check if it's compatible with your SD card.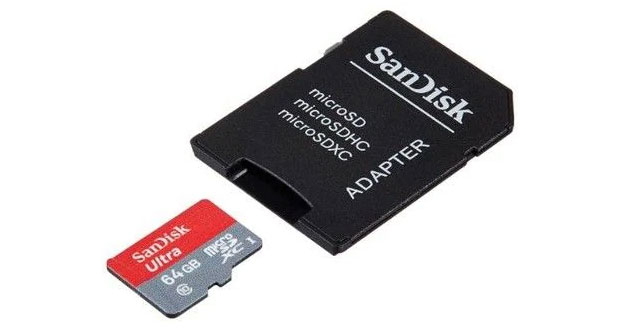 Check the Settings in macOS Tools
This works for those who can't see the memory card in Finder or desktop if the card has no severe logical or physical damage. It's possible that the setting is modified and causes misfunction. To see it on the desktop, you can navigate to Finder > preference > General > tick the box in front of External disks. To see it in Disk Utility, you can navigate to Launchpad > Other > Disk Utility > External from the left sidebar. Then you can try to right-click on the memory card and rename it. Possibly your SD card will show up. However, you have to repair it if renaming doesn't work.
Repair the Troublesome SD Card in Disk Utility
A corrupted SD card can result in not working on Mac. Luckily for Mac users, macOS comes with a built-in application, Disk Utility, to help users deal with minor disk-related issues. One feature is called First Aid and it can be used to detect and repair issues on your SD card. After entering the Disk Utility window, click on your faulty SD card from the left and find the First Aid button on the top of the menu. Notably, it has a sign of a stethoscope. Wait for it to check your SD card and hopefully, the problem can be fixed.
Reformat the Memory Card if Necessary
Sometimes, when the memory card is too severely damaged to be repaired, there's nothing First Aid can do about it. But another feature in Disk Utility can help, that is Erase. To make it easier to understand, Erase simply means wiping everything off your memory card and making it a fresh new one. You are highly suggested to take care of the data before reformatting the SD card. After that, follow the instructions to finish the process.
Bonus Reading
Is the Data Safe in an SD Card Not Working on Mac?
It depends on the specific scenario but in most cases, no. A loose connection or faulty setting might do no harm to your data, but things can be quite different for a corrupted SD card. Your data is in great danger as soon as the memory card starts to function weirdly. Therefore, it's suggested to recover data first from an SD card not working on Mac by using a professional data recovery tool such as iBoysoft Data Recovery for Mac.