The web hosting sector now offers a variety of hosting options regardless of how much you can spend. There are too many options that you may even get confused about. In particular, people are confused while picking an option between shared hosting and reseller hosting.
In the first look, there are indeed some similarities. However, if you want to get the best hosting advantages and conveniences, you need to make the right pick at all times. For this, you need a proper understanding of what shared hosting and reseller hosting mean to the end-user.
In this article, we have prepared a comprehensive comparison between shared hosting and reseller hosting. We want to keep this guide as simple and non-technical as possible. So, even if you are completely new to the world of web hosting and management, you can understand what the best choice for you is.
Shared Hosting refers to a system of web hosting where hardware/software resources are shared between multiple users. For instance, if you consider a single server, hundreds or thousands of websites/apps may be hosted on it. Of course, the number varies depending on the size and nature of the server.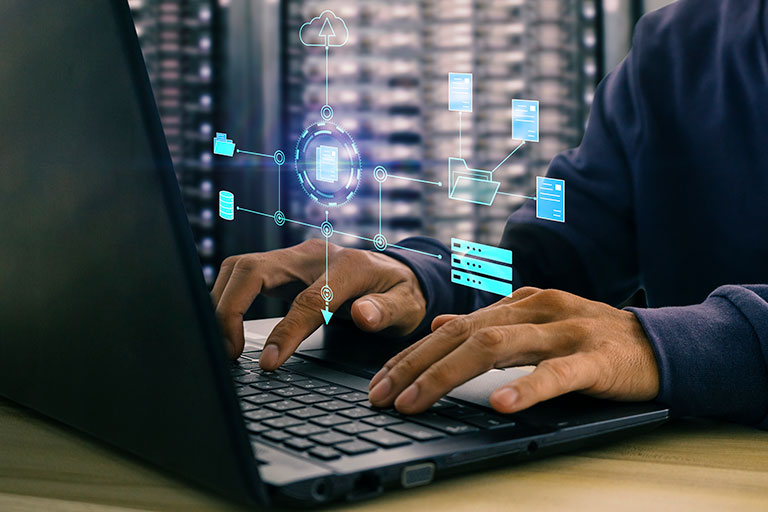 Due to its shared nature, shared hosting offers limited resources to the customers. Even though most hosting services say that their shared hosting services are 'unlimited,' it is not always the case. More often than not, you may come across a variety of restrictions. In general, shared hosting services are aimed at individuals or small firms.
In the old times, shared hosting services were restrictive about the number of websites one could have. Now, however, many shared hosting providers allow you to host an unlimited number of websites using a single web hosting account.
Reseller Hosting
Reseller hosting means exactly what you may guess from the name. It has been designed for those who want to resell the hosting resources to someone else. For instance, suppose that you have an organization with tens or hundreds of clients.
It will be nice to have individual control panels for these organizations, which may, in turn, manage tens or hundreds of websites, right? Reseller hosting makes it possible. In other words, reseller hosting allows you to enable different levels of control. As the hosting manager, you will have complete admin-level control. On the other hand, your clients will also have their dashboards.
Because reseller hosting uses a superior number of resources, it can accommodate a higher number of sites on a single server. In fact, you may be able to provide 'unlimited' resources to your clients, making numbers shoot up again.
Ease of Use
You may be concerned about the usability aspect of both shared hosting and reseller hosting, right? Let us discuss that aspect.
Shared hosting services have been the most user-friendly option since the beginning of the hosting industry. The control panels are easy to use, and they do not require additional technical knowledge. cPanel, among other dashboard designs, offers an impressive experience of managing websites and blogs. You can make use of additional features like drag-and-drop website builders and email account managers.
Reseller hosting services also offer an easy-to-manage User Interface these days. You do not have to be tech-savvy to start with these services. Those who are wondering how to resell hosting and make a profit can be relieved that hosting providers have added so many features to the package. Creating new users and setting up resource-management systems is easier than ever.
In short, both these services do not compromise in case of user-friendliness.
Performance
Performance is an aspect where you can find noticeable differences between shared and reseller hosting. It is also very obvious if you have understood what these services mean in the first place.
Because shared hosting is working on the 'sharing' basis, it will have to compromise performance in one way or another. As a result, you cannot expect top-notch performance from websites hosted using a shared host account. During peak hours, for instance, if one of the other accounts is using resources, your site will also face lackluster performance.
On the other hand, reseller hosting has been designed with the idea of being resold. It is understood by the web host that there will be more users on a single server. Therefore, the allocation of resources is also done in a judicious manner. At the end of the day, websites hosted on a reseller hosting server can enjoy a higher number of resources than the others.
So, if you are looking for maximum performance for all your websites, you should choose reseller hosting.
Security
With the number of security threats increasing, you cannot compromise the security of websites that you have hosted, right? Well, shared hosting and reseller hosting have different takes in this aspect.
Shared hosting services come equipped with a number of security options inside. For instance, there are a number of plugins to keep your websites safe from spam, DDoS, and hacking attempts. The problem is that you cannot rely on these systems completely. Like downtimes are common in shared hosting services, you may also face security issues.
Reseller hosting, on the other hand, proves to be a better option if you are concerned about the security of your data and websites. Because many people depend on their servers, reseller hosting providers take the aspect of security quite seriously. Therefore, you can find multiple layers of protection from all the issues that we talked about earlier.
As you can see, we have to recommend reseller hosting if you are concerned about security (which you must be.)
Pricing
You may also have some budget constraints while choosing a web hosting plan. So, let's look at the notable differences in the pricing.
Shared hosting is the cheapest option you can find in the hosting market. You can spend anywhere between $3/month to $30/month to get the desired shared hosting package. In most cases, the mid-level packages can offer you the best combination of resources and features, such as unlimited domains and email IDs.
Reseller hosting is the more expensive option due to obvious reasons. You may have to spend a minimum of $15/month to get one of the best reseller hosting packages from the market. Of course, because too many people will depend on your account, you should not try to save money here.
On the other hand, the best way is to choose reseller hosting and make a profit by selling the resources to a secondary user. In that way, you can make money without compromising on the more important aspects.
Pros
Easy to use resources and designs
Requires no technical knowledge
Cost-effective pricing plans
Cons
Susceptible to downtime and security issues
Availability of limited resources only
Completely reliant on the web host
Pros and Cons of Reseller Hosting
Pros
Cost-effective since you can resell hosting
Almost-complete control over resources
Increased performance options
Cons
Migration can be difficult
You may have the extra burden of responsibility
The Verdict
We believe we have rightly pointed out the differences between shared hosting and reseller hosting. In the first look, shared hosting may seem like the obvious choice due to its low pricing structures. However, when you consider the aspect of performance and security, it makes more sense to get a reseller hosting plan and share the resources with another user — thus creating a stable flow of income. It will be the best option for all.