When it comes to SEO, there are usually two main categories we refer to when adhering to the optimization approach applied. The first one is on-page SEO, and the second one is off-page SEO. Technical SEO sometimes comes as a standalone category, though it belongs to the on-page SEO group by default. In this article, you will learn more about technical SEO basics and best practices along with the steps on how to perform a technical SEO audit. You will also get to know more about on-page technical SEO characteristics and their importance in the overall website optimization process.
What Is Technical SEO?
The name of the term speaks for itself and refers to the technical aspects of the website optimization process. In fact, technical SEO includes a range of approaches and characteristics that are tightly coupled with backend manipulations. All these are performed for the sake of better website performance and excellent visibility online.
Very often technical SEO is perceived as a separate group of optimization techniques, however, it is a part of the on-page SEO. It is natural because everything that needs to be done for adjusting the technical side of the website is done directly on its backend side.
Most problems and issues associated with on-page technical SEO are not visible instantly. Some time is needed to collect data and analyze it in order to assess the effectiveness of technical SEO and outline any points for further improvement.
Technical SEO Basics Checklist
There are lots of factors influencing the way technical SEO is done on a particular website. This ranges from the size of the images loaded on the website to the characteristics of the host where the website resides. Below you will find a list of the most common aspects that technical SEO touches upon and aims to improve the website performance.
Linking
It is very important that you regularly check the internal natural links for your website and those that come from outside. Create the dofollow link list for that in order to check the linking profile regularly and take an action if some links are not working anymore.
In case your website is voluminous and checking the links manually might not be an option, consider using SEO tools. Those could be either comprehensive dedicated SEO instruments or standalone backlink checkers for identifying broken links associated with your website.
Cybersecurity
Even though there are several large search engines used worldwide, most people still use Google for searching for what they need on the web. Given that Google adopted the rule for all websites to use HTTPS extension of the HTTP protocol with the Secure part implemented, most websites started to enhance the quality of cyber security right away. This is possible by incorporating SSL protocol on the server side where your website resides. It creates a secure communication channel between two points on the web – server and client – to prevent any threats from intruders.
If you do not use the HTTPS extension yet, it is the right time to switch to it for the sake of improving your technical SEO effectiveness. This is an essential step to take as Google pays attention to secure websites first. Search engines have the customers in mind, so they are deeply concerned about their experience first.
Sitemap
Another aspect of technical SEO that can greatly improve your ranking is the utilization of XML sitemap and robots.txt files. Each of these documents is usually generated automatically within your website's domain.
You need to pay attention to the XML sitemap as it contains all the information about the structure of your website. It is used by search engine crawlers when analyzing your website and deciding on how to rank it. The robots.txt file contains additional directions for the crawlers so that they know which pages to index first, which ones to skip, and which notes to take into consideration.
Content Quality
Among other tips for analyzing on-page technical SEO, you will also find the necessity to regularly check the website's content. Even though it might not seem very crucial, the quality of content means a lot for the website rankings.
You need to make sure that all the information provided on your website is true and up-to-date. Otherwise, users who land on your website and find outdated information won't stay there. Also, as you start to build more links, you need to regularly check if all those links are in working condition.
Page Load Speed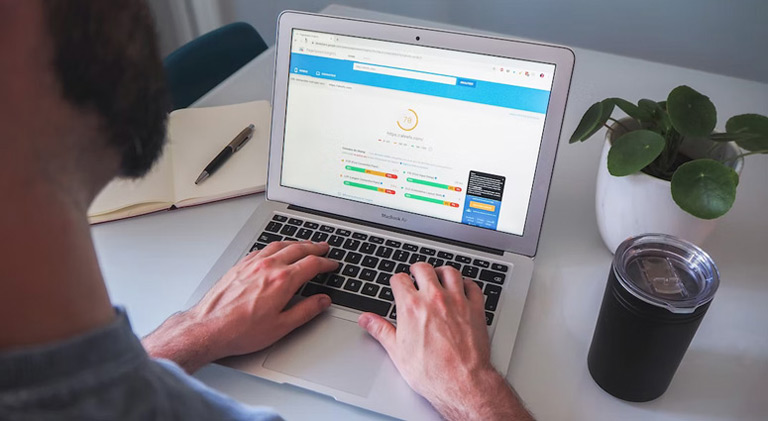 One of the most typical factors that characterize SEO is the speed of the web page loading. Users are not likely to wait even several seconds for the page to get loaded but will bounce back from the website. Such visitor habits won't positively influence user experience index values that are now so important for Google. Search engines are selecting those pages that don't take much time to load for showing them first on result pages.
How to Perform a Technical SEO Audit in 2023?
The times and dynamics of the online market change and the principle of technical SEO basics remain almost the same even in 2023. That is why make sure that your website is placed on a reputable host provider that grants excellent technical characteristics. Also, investigate the most recent cyber security principles and adhere to them.
Pay attention to those factors that tend to influence user experience as the competition is rather high in 2023. That is why your website should load fast, be user-friendly, and contain up-to-date data in order to attract attention.