Every website owner wants their website to be ranked number one on the first page of Google search results. The reason is that website ranking determines how easily target customers can find your business online and proper business communications can help keep your messaging intact. Most internet-savvy people will scroll down the search engine results pages (SERPs) until they find what they want. On the contrary, less experienced internet users will go with the first handful of results.
Statistics show that 40% of online searchers click on the first website ranked by Google, 30% on the second, and 24% on the third. Experienced surfers may key in specific keywords or business names to find what they want. Hence, you risk missing out on organic traffic if you're not ranking on the top results.
That explains why you should understand website ranking and do what it takes to optimize your site. Let's delve into what website ranking entails.
Factors to Consider for Website Ranking
Website ranking is crucial for your SEO strategy, especially on dominant search engines where billions of searches happen daily. These include Google, Microsoft.com, Bing, Yahoo.com, Yandex, and LinkedIn, among other platforms. Consequently, knowing where your website ranks on these engines is crucial to help you develop a robust search engine optimization strategy for the future.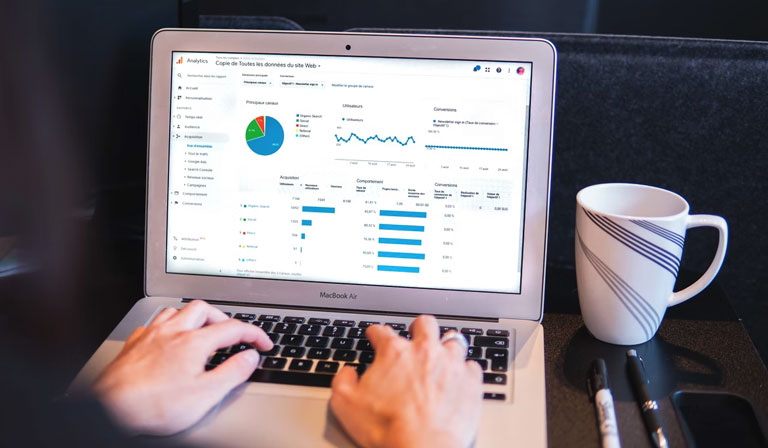 The big question is what you can do to increase your website ranking. To answer the question, you should optimize your web content by incorporating the following metrics:
Meta Description
Having a meta description in your website content increases your chances of having a higher click-through rate in your website's organic search results. In short, a meta description is your organic ad text. Google and other search engines usually show a meta description as a page summary. Ensure to capture a few keywords in the meta description to optimize it.
Keywords and Popular Search Terms
It's critical to conduct keyword research for the most common phrases and words your target audience use in looking for the products or services you provide. Next, you should incorporate the keywords in your blog or website content to ensure Google ranks your site for them.
Lastly, make an effort to establish how your website ranks against those keywords. Various free tools exist to enable you to check your website ranking. For example, SEMRush is an excellent keyword checker. To explain, it uses complex algorithms to show you metrics like the search volume, level of the competition, and how your site performs against competitor sites.
Backlinks
Backlinks play a crucial role in SEO because they indicate to Google that another resource finds your content to be high-quality. In other words, it means your content is worthy enough to be linked by other websites. The more backlinks you have to your website, the more search engines trust your site and rank it higher on (SERPS).
All the same, if you're not getting enough links to your site from other sources, you can take advantage of internal linking. Doing so enhances page ranking and overall website ranking. In addition to improving your SEO, internal linking decreases your website's bounce rate. The bounce rate measures how many users visit only a single page of the website and then leave the entrance page.
Moreover, internal linking enhances optimization by linking various pages of your domain. Likewise, the links increase traffic and improve the navigational experience for the users. The more valuable content visitors can find on your site, the longer they stay, and crawlers identify these pages as high-quality, ranking them higher. Wikipedia is an excellent example of a website that richly uses the internal linking feature to boost website traffic.
However, don't overstretch yourself when adding internal links. A good rule of thumb is to use 2-4 links to older posts whenever you publish a new one.
Domain Name
Your website's domain name helps people recognize your brand. But, more than assisting them in identifying your brand, it should tell them what your website is all about. That's why you should optimize the domain name to ensure it captures a relevant keyword and describes the products and services you provide. Having the right domain name gives people a hint of what your company does, in this case, digital signage services. 
Final Thoughts
Your website is the backbone of your business, and how well it ranks on search engines determines how successful you become at attracting more customers. Ultimately, a high website ranking translates to a better bottom line for your business. There's so much you can do to improve your search engine rankings, but the above tips form a solid foundation to get you on the right track. Moreover, ensure you get yourself some helpful SEO tools to boost your SEO strategy.