You're all set to relax and watch your favorite TV program after a long day. After turning it on, you notice there is no sound coming out of your Vizio TV. And no matter what you do, you can't seem to adjust your TV volume.
We know how annoying it is to watch your favorite TV show with no sound. So, if you're experiencing the "Vizio TV no sound" error, don't panic. Follow the methods discussed below.
Vizio TV no Sound—What to do
If you have a Vizio TV no sound problem, then performing a power cycle would be the best. First, disconnect your TV from the power socket and let it rest for a full minute. After a minute, reconnect your Vizio TV and see if the problem is resolved. This will soft reset your TV and get the sound back again.
1. Soft Reset your TV
One of the most common ways to fix Vizio TV no sound problem is to soft reset your TV. First, unplug your Vizio TV from the power socket and let it rest for a whole minute.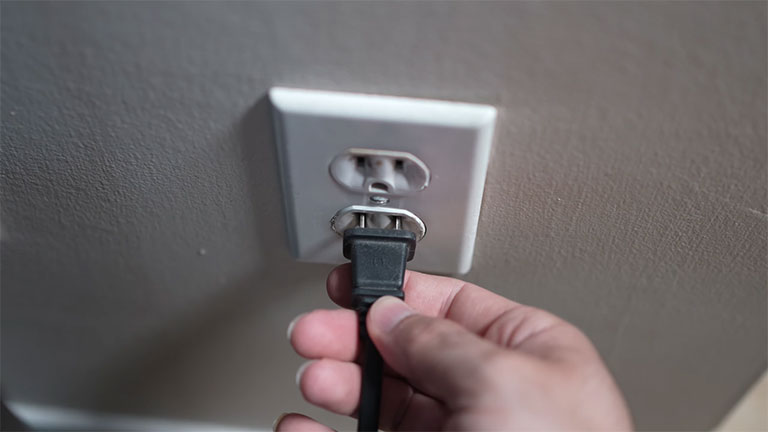 Remember to be patient and let it rest for a full 60 seconds. It gives your TV the time to soft reset itself. After 60 seconds, plug your Vizio TV back in, and the sound should start working again.
Though soft resetting your TV will resolve 80% of the sound problems, the remaining 20% is a little trickier. So, if you're still having trouble resolving the "Vizio TV sound not working" issue, try the following fixes.
2. Update the Vizio TV Software
Having a bug in your Vizio TV software can cause the sound to stop working. So, make sure your Vizio TV software is up to date.
Most of the time, if your Vizio TV is connected to WiFi, it will automatically download and install updates. But, in some cases, the automatic update feature may get stuck, and you must manually install new software updates.
To update your Vizio TV software, follow the steps below.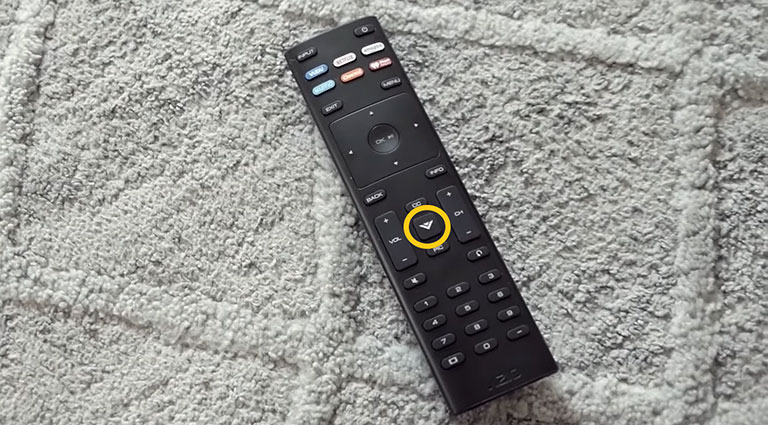 Hit the "V key" on your Vizio TV remote.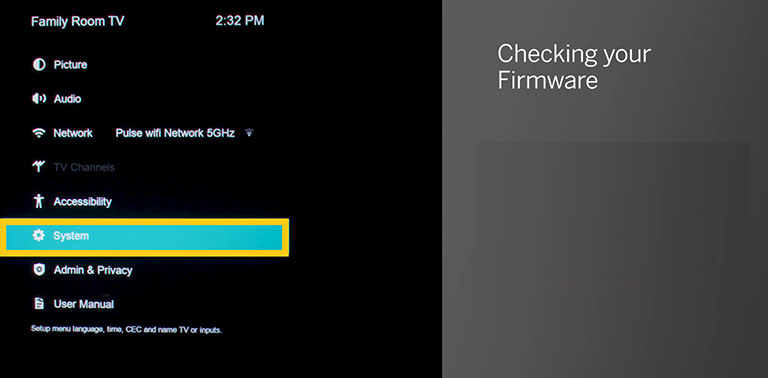 Go to System and select "Check for Updates."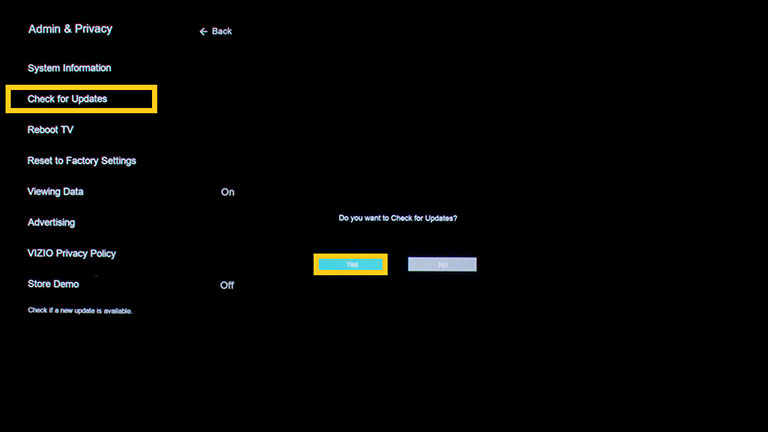 Your TV will look for available software updates.
If there's a software update available, you can download it by clicking on the "Install" button.
Once downloaded, your Vizio TV will install the update and reboot.
After installing the update, check if the sound problems have been resolved. If not, try out the following method.
3. Unplug and Replug the Power Cord of your Vizio TV
Another great fix is to reseat the power cord on your Vizio TV. To do it, unplug the power cord from your TV and leave it for a whole minute. After 60 seconds, plug the cable back in and make sure the cable connection is snug.
A loose connection can cause Vizio TV sound problems, so make sure the connection is tight.
Now, turn on your Vizio TV using the power button on your TV, not the remote. Hopefully, this will resolve the sound problems on your Vizio TV. If it doesn't, try out these additional steps before resorting to Vizio support.
4. Check your Remote Control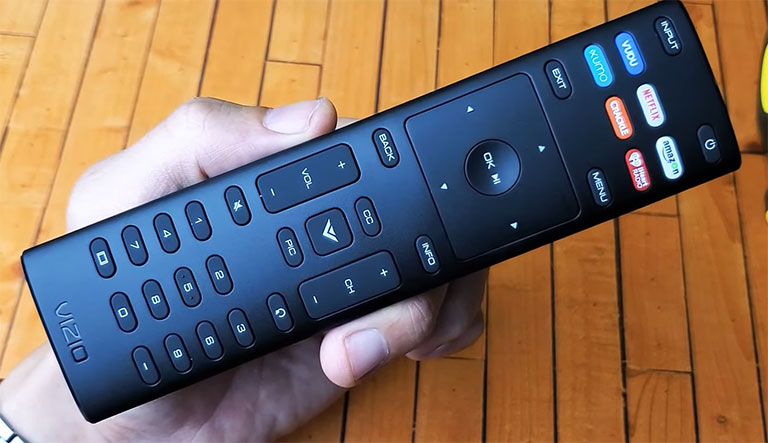 A broken TV remote can prevent you from controlling the TV, and you may assume there's something wrong with it. So, it's always best to keep a check on your TV remote. You can try turning on the TV or changing the volume using the buttons on your TV. Also, ensure you don't set your TV's volume on mute or zero. If you increase the volume and still the Vizio TV volume not working, move on to the next step.
5. Check the HDMI Cable Connection
A faulty or broken HDMI cable can cause a no-sound issue on your Vizio TV. So, if your TV shows the display without any sound when connected to an external device, it may be due to a faulty HDMI cable.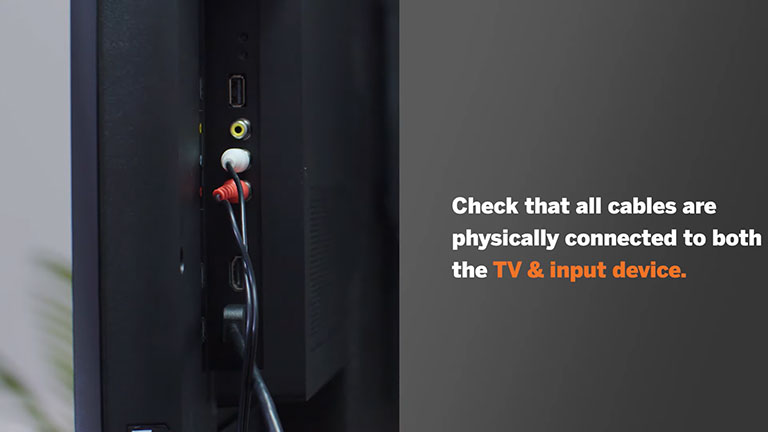 Sometimes audio signals from external peripherals can get disrupted through a broken HDMI cable. So, you should inspect the HDMI cable and check for external damage. If there isn't any, try plugging it into another HDMI port and see if the problem is resolved.
6. Check your Satellite Box Volume
Check the volume on the interface settings if you are using a satellite or cable box. If it is set to zero, try increasing it and see if the volume problem is fixed.
7. Enable MTS or SAP on your TV
Secondary Audio programming (SAP) allows you to listen to TV shows, broadcasts, and other channels in a language other than the original one. This means enabling this feature may get the volume back on your Vizio TV. Follow the steps below.
Go to the "Menu > Audio."
Now, click on SAP or MTS, and turn it on.
You may also have to select between Mono and Stereo in the drop-down menu. Hopefully, it will resolve the sound problem on your Vizio TV.
8. Unplug the Headphones from your TV
It sounds obvious, but sometimes we forget to disconnect the headset connected to the Vizio TV. So, double-check the headphone jack in case the Vizio TV audio not working.
9. Try Factory Resetting your Vizio TV
If none of the above methods resolved the sound issues on your Vizio TV, you need to factory reset your TV. It will restore the TV's settings to the day you bought it and, hopefully, help resolve the volume issue.
Using a TV Remote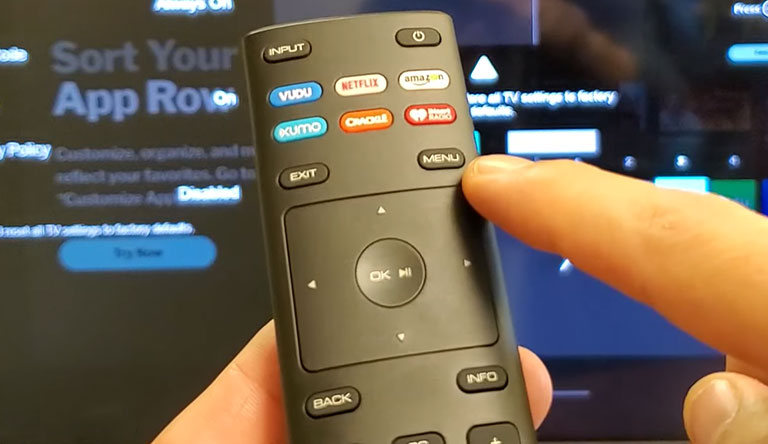 While your TV is turned on, hit the "Menu" button on your Vizio remote.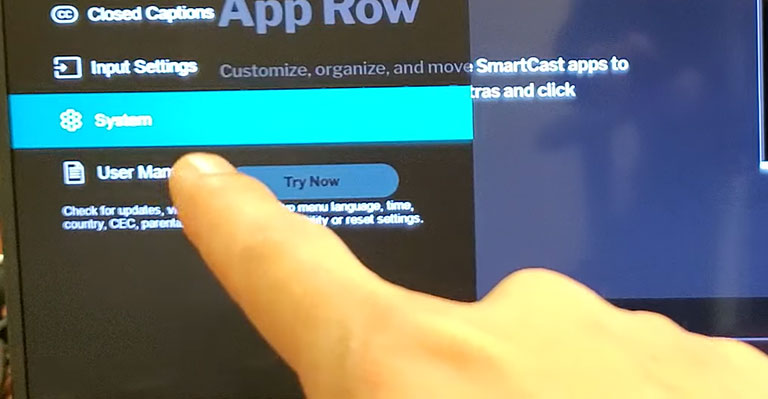 Now, go to "System" and scroll down to select the "Reset & Admin" menu.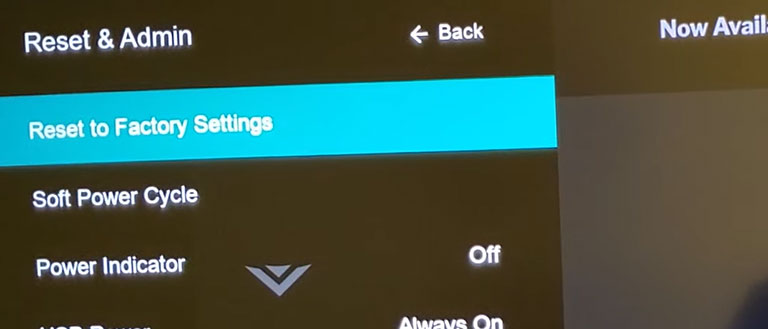 Click "Reset TV to Factory Defaults" and confirm by entering the parental code (0000) in the following prompt.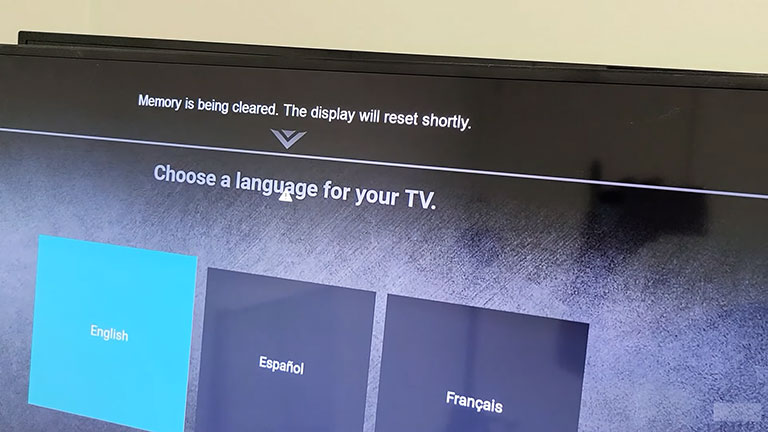 Viola! Now your Vizio TV will be restored to its factory default settings.
Without a TV Remote
For some reason, if your TV remote is not working, you can still factory reset your TV using its buttons.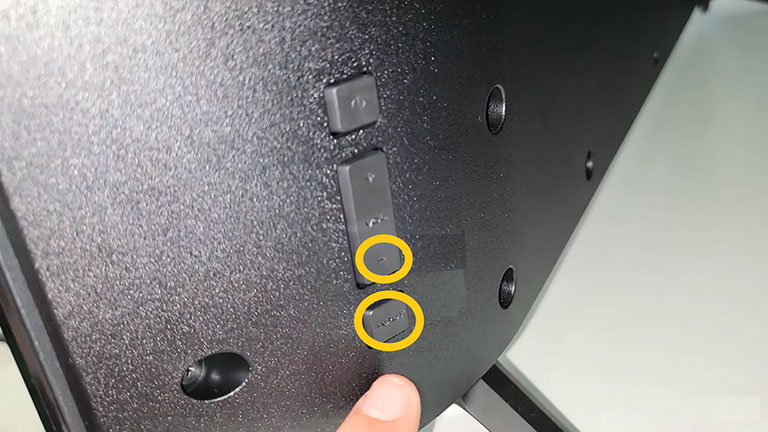 First, hold down the power button on your Vizio TV. It may vary from model to model, as it could be at the bottom, top, left-hand, or right-hand. While your TV is on, hold the source and volume down buttons simultaneously until you see a prompt asking you to press the input button. Hold down the input button for 20 seconds or until your TV goes into reboot.
This will take a minute, and once the TV restarts again, the sound problem should be resolved by now. If not, you need to contact the Vizio Support team for further assistance as your last resort.
10. Contact Vizio Support
If you don't get any luck after trying all the methods mentioned above, you should contact Vizio support and get further assistance to resolve the "Vizio TV audio not working" issue.
You can contact them at 1-844-254-8087.
Weekdays-8:00 AM to 11:00 PM CST
Weekends-8:00 AM to 09:00 PM CST
Or you can also use the live chat or text message support from Vizio experts. But before you contact Vizio support, make sure to check the warranty of your TV. If the volume not working on Vizio TV and it's still covered under an active warranty, you can describe the issue to Vizio support, and they will determine whether it's covered under warranty or not. They also offer in-house services if your TV has a valid warranty.
Frequently Asked Questions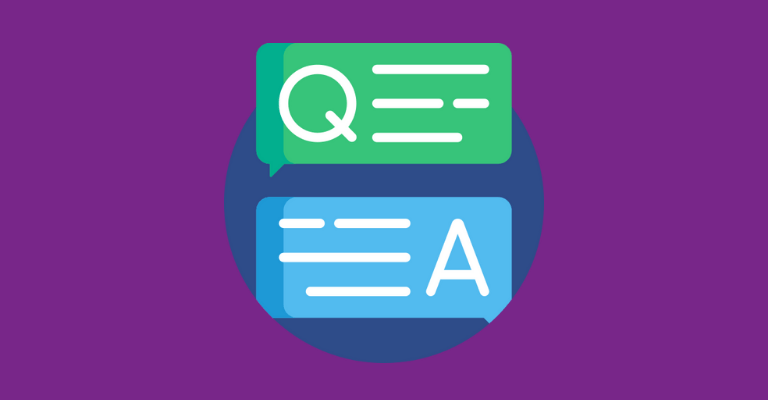 How do I get Sound Back on my Vizio TV?
Here's how to get sound back on your Vizio TV.
> First, hit the Menu button on the Vizio TV remote.
> Navigate to "Audio" or "Audio Settings" using the arrow buttons and tap on "OK." Make sure the audio settings are enabled. If not, click on "Okay" to enable it.
Do Vizio TVs have Sound Problems?
There are many cases of Vizio TV owners reporting that they've dealt with this issue for many years. Fortunately, there are quite a few fixes you can try and resolve 80% of the errors causing sound issues on your TV.
How to Reset your Vizio TV Without the Remote?
Here's how.
> First, turn on your Vizio TV by holding down the power button.
> While your TV is on, hold down the "Volume Down" and "Input" buttons for 20 seconds.
> A reset prompt will appear on the screen; press "OK."
Your Vizio TV will reboot and reset to its factory default settings.
Why won't my TV Remote Change the Volume?
Usually, the TV remote controls the volume by default. However, if yours is not working, it could be due to the following reasons:
1. Dead remote batteries
2. A faulty or broken TV remote
3. Hardware issues
The Bottom Line
If you're facing the "Vizio TV no sound" error, don't worry. Here are some fixes you can try and resolve this problem in no time.
Soft reset your TV
Update the Vizio TV software
Unplug and plug in the power cord of your Vizio TV
Check your remote control
Check the HDMI cable connection
Check your satellite box volume
Enable MTS or SAP on your TV
Unplug the headphones from your TV
Try factory resetting your Vizio TV
Contact Vizio support
Hopefully, this guide has helped you resolve your Vizio TV audio issue. If we missed any other method, feel free to share it in the comments below!