Blogs might not be the newest trend in the digital world, but they're still one of the most important things that any business can invest in. As the age of digital transformation has continued, company leaders have discovered that the best way to connect with their audience is through content creation. In fact, this is so valuable, that you can even make an income doing nothing but producing valuable posts for other people to read. Whether you're working on the behalf of other companies, or you're thinking of launching your own site and finding ways to monetize it, there are a few ways that you can make yourself a better blogger and improve your earning potential in no time.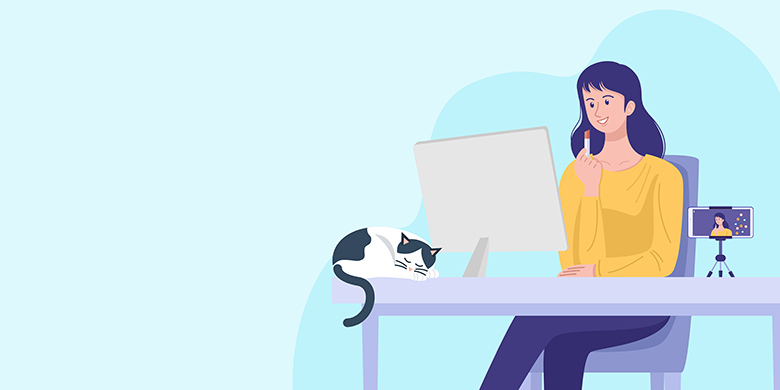 Strengthen Your Writing Skills
If you're not great at writing, then you're going to struggle with blogging. If you want to build an entire career around blogging, then it might be worth investing in your education. Take out a student loan and continue your education to take a creative writing course. There are even some more modern courses available now that allow you to learn about things like digital marketing and content marketing too. Once you've got your new education, make sure that you practice your skills as often as possible, writing whenever you get a chance, and reading sites by other market leaders so you can learn from their success. Dedicating more of your time to becoming a better writer will ensure that you can speak the kind of language your audience will respond to.
Be Inspired
One of the biggest issues that any blogger will face, is that they can eventually run out of inspiration. This is a dangerous thing when your earning potential relies on your ability to churn out a constant stream of content. A good way to make sure that you never hit a brick wall, is to maintain a list of constant sources of inspiration. For instance, make notes whenever you hear something in a podcast or see something in a video that might make for a good blog topic. A lot of bloggers create something called swipe files, which are collections of blogs and posts that could act as inspiration for them when they run out of ideas. You can do the same thing. Just create a new folder in your bookmarks.
Know Your Audience
Finally, if you really want to be a good blogger, then you need to make sure that you know who you're talking to. The same style of writing, and the same type of content won't appeal to everyone. Knowing exactly who you want to connect with, such as single moms, or professional business owners, will help you to tailor your content to suit them. Before you begin writing anything, sit down and think about who you're going to be talking to. If you write for the same people regularly, you might even find that it's helpful to create a user persona, which highlights some of the key characteristics of your target audience.