Dedicated servers and Virtual Private Servers are definitely not the first choices when it comes to web hosting needs. Most people get started with shared hosting and then move to something managed. However, even when you have years of experience in shared or business web hosting, the change to dedicated servers and VPS can be difficult. The first step of this difficulty is choosing the right dedicated servers and Virtual Private Server for the purpose in question. In 2020, dedicated and virtual private servers are not uniformed options in the market. Even within these borders, you can choose from a variety of sub-options.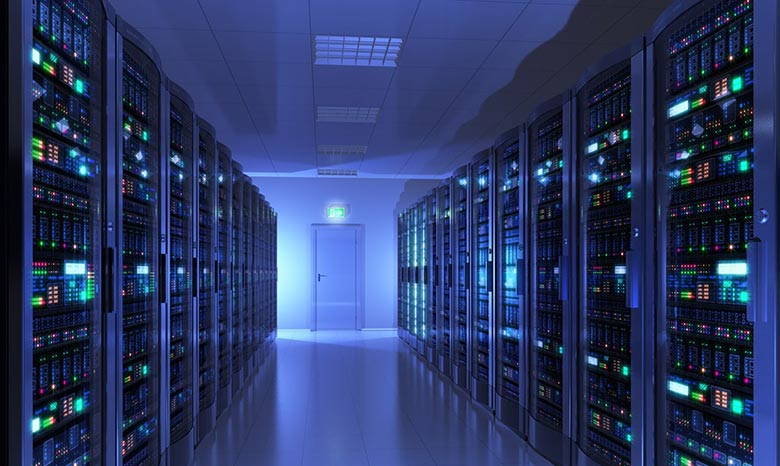 In this article, we attempt to clear some common doubts about dedicated servers and VPS solutions. We do hope this will help you make the right step in upgrading the server infrastructure for your website or blog. It makes sense to get started with an introduction to dedicated servers and VPS solutions, right?
Dedicated Servers and VPS — A Necessary Intro
We will keep this short and quick.
A dedicated server is different from shared hosting in that your server resources are not shared. When you purchase a dedicated server, you will be getting a dedicated portion of a web server. You will be the owner of the same as long as you pay. Depending on your requirements, you can even install the desired Operating System on the server. Earlier, dedicated servers used to require in-depth server knowledge. But, nowadays, you can get managed dedicated servers as well.
A VPS — Virtual Private Server — is designed to offer you the benefits of dedicated resources without paying too much. In this case, however, you are not getting dedicated hardware. Instead, resources would be given to you through virtual allocation. That is why the server is called a Virtual Private Server. The server is private, but the allocation is virtual. Compared to dedicated servers, VPS is easy to manage and doesn't require much server management knowledge.
Now that you know the basics, shall we talk about the potential options?
Choices in Dedicated Servers
You will have the following criteria when it comes to choosing a dedicated server.
A managed dedicated server gives you added convenience and keeps you off of headaches. If you are getting a managed dedicated server, the web hosting provider would take care of aspects like security, installation and maintenance. You don't need to be an expert in server management or network administration. In one of these ideal situations, you will be able to start using a dedicated server as though it's a shared web hosting service you are familiar with — of course with added scalability and performance.
Unmanaged dedicated servers are more raw in nature. You will be given the server infrastructure by a web host and you have to figure out the rest. You may even have to appoint a professional to look after the server activities and network management. As you can guess, unmanaged servers are noted for their customizable systems among other features. You can even configure OS and other aspects if you want to build something genuine.
Speed, Security and Performance
You should also be able to make a choice between the level of speed, security and performance that a web host is offering. All of these things are important but depend mainly on what you need the server for. If you want to seamlessly run a website, a starter dedicated server would be enough. However, if you are dealing with a fully-fledged web application, you should pack more resources.
In addition to these, you should also consider the aspect of pricing. Instead of going for ultra-cheap choices that compromise quality, you should choose something like king-servers, which bring top-class performance and affordable pricing tags. You must also ensure that the system can keep up with your day-to-day traffic and bandwidth.
As we said earlier, you also have the option to choose the Operating System for the server, if not install yet another distro.
Choices in VPS
Compared to the scene with dedicated server, there are more ways to classify Virtual Private Server systems.
Although you are getting a virtual server, server management needs to be taken care of. As we had seen in the case of dedicated server, you can go for a fully-managed server or something unmanaged. Likewise, you may have advanced control over the server management or additional convenience. You should also keep in mind that managed VPS solutions are more expensive.
Cloud computing in general offers advanced scalability and reliability. The same can be applied in the case of Virtual Private Servers out there. Now, when it comes to choosing a VPS, you can go for either a traditional server or a server powered by cloud. If you go for the latter choice, you can enjoy some savings and a better uptime guarantee among other things.
You can also choose the platform on which the VPS would be running. While a considerable number of VPS solutions are powered by Linux and the various distributions, there are times when you need a Windows-powered VPS as well. There are also popular platforms like Azure from Microsoft that you may want to take a look at.
Just like we saw in the previous case, you should take a look at quantitative aspects like performance, speed and server specifications. Although VPS solutions are more scalable than dedicated server, it's always good to have some extra resources than going for a lockdown.
Once again, you should let your budget steer your entire decision-making path. It's always good to pay a nice amount for a reliable VPS rather than making compromises in the long run.
The Bottom Line
We hope we were able to give you a clearer image of which type of dedicated servers and VPS solutions to pick from the market. Even the choice between VPS and dedicated servers should be careful, as both of them have been made for different domains overall. Do let us know if you think we missed something here.