I was in the market for a new television, and after doing some research, I found myself considering Vizio. I did have questions though: "Who makes Vizio TVs?" and "Where are Vizio TVs made?"
I know you have the same questions, so let me share with you details about the Vizio brand, its origin and its features as well!
Who Makes Vizio TVs?
Vizio pays Foxconn and AmTran Technology to manufacture their TVs. Both companies have their main headquarters in Taiwan but have manufacturing plants in several countries in Mexico and Asia, where they make Vizio TVs. As a result, Vizio focuses more on software and R&D, and the cost of selling TVs decreases.
Where Are Vizio TVs Made?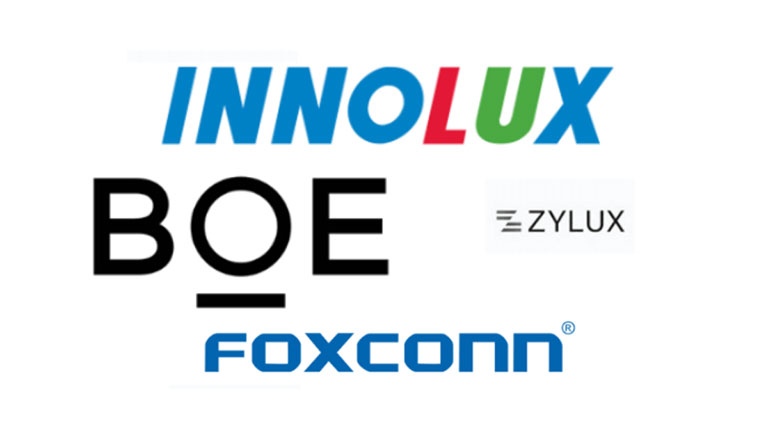 The design of a Vizio TV is made by a special team in California, keeping two things in mind: cost and customer experience. However, Vizio TVs are made in Taiwan, China, Mexico, Thailand, and Vietnam. It's because Vizio outsources manufacturing to companies like TPV, KIE, Foxconn, Zylux, BOE, Tonly, and Innolux. These companies assemble the essential components, manufacture Vizio TVs in their factories, and then ship them to the Vizio warehouses in the United States.
Is Vizio American?
Vizio is an American publicly traded brand based in Irvine, California, which makes soundbars and TVs. Vizio does everything in the United States except manufacturing their TVs, including design, software, marketing, and sales.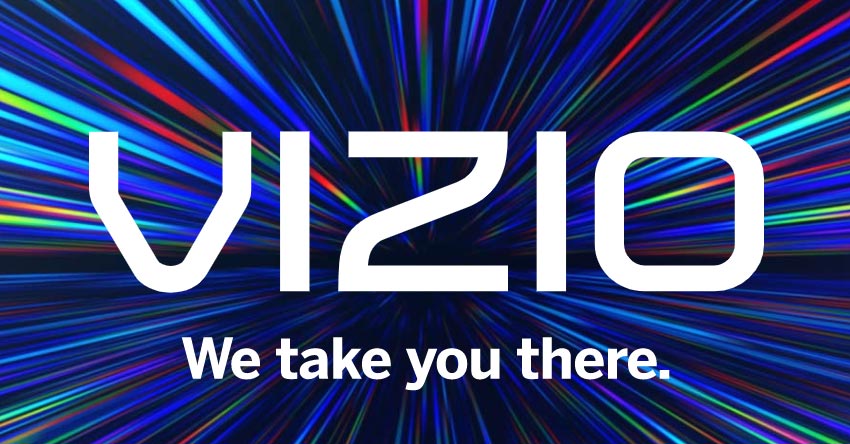 Other brands, like Samsung and Sony, also manufacture their TVs in Asian countries. It's because it reduces the cost of manufacturing a TV compared to making one in the United States.
Is Vizio an Independent Brand?
Vizio is an independent brand. Companies like Samsung, LG, or Sony do not own Vizio and do not manufacture Vizio TVs.
However, the design of Vizio TVs might look similar to Sony TVs, which may be why people think Sony owns Vizio TV brands. In reality, it is not.
Are Vizio TVs Popular?
Vizio TVs are popular in the United States. They sell their TVs to wholesale clubs, retailers and directly to consumers through various shopping platforms.
The largest sellers of Vizio TV models are Walmart, Target, Amazon, Sam's Club, Costco, and Best Buy.
The popularity of Vizio TVs can be judged by the number of sales in the second quarter of 2021 alone, when the company reportedly shipped more than 1 million smart TVs.
What Is the Difference Between Vizio and Other TV Brands?
Vizio provides great value-for-money TVs with a 4K display and a feature-rich smart OS. The Vizio TV software supports most of the popular smart TV apps, and you can also mirror your computer or phone to the TV for those apps that aren't supported.
If we compare Vizio with Samsung, Sony, or LG, the key difference lies in some of the advanced features offered by these companies. In low-priced Vizio TVs, you'll not see features like HDR10+, OLED performance, Dolby Vision, motion sensors, and many more. But you'll see these features in the higher-end models of Vizio.
These TVs require a larger budget for creating and designing them. Budget is the main reason why Samsung, Sony, and LG TVs are consistent in making and delivering TVs with the great build quality.
Why Should You Buy a Vizio TV?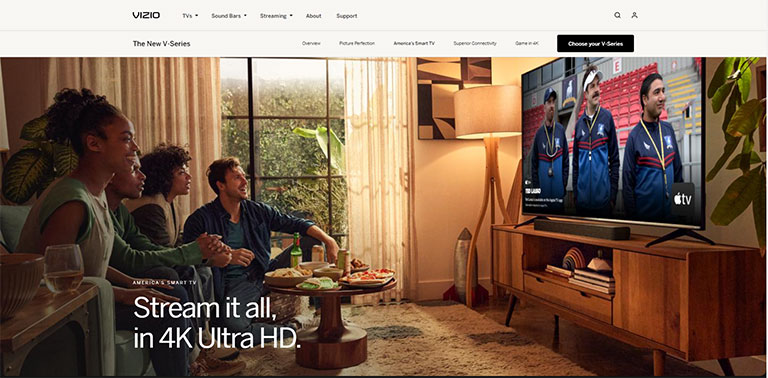 You can buy a Vizio TV at a comparatively lower price without compromising on the necessary features.
Vizio offers excellent picture quality in its mid-range and higher-end TV models. So, you can watch your favorite movie or show in a dark room with clear visuals.
These TVs do a great job of limiting the input lag. It's a great feature for those who want to use their Vizio TV for gaming.
Why Should You Choose Another Brand Over Vizio?
Some users don't like the build quality and design of a Vizio TV, as it's an inexpensive product, so there might be some compromise in its build quality.
Sometimes, you may face problems with firmware. However, these issues can be fixed with the right updates, but updating the software may not always fix problems.
If you play low-quality content on your TV, like DVDs or SD channels, they might not appear as sharp on a Vizio TV compared to other TV brands.
If you choose a lower-end Vizio TV, you might not get the brightest color on your TV. It means your HDR experience may not be satisfying.
Are VIZIO TVs Reliable?
Vizio manufacturers create and deliver good and reliable TVs packed with many features that you can buy at a low cost. However, you can't expect a high-end TV at such a price, but it'll be worth your money.
Why Are Vizio TVs Inexpensive?
Vizio TVs are low-priced compared to other TV brands like Samsung, Sony, and LG.
The main reason Vizio TVs are cheap is that they are manufactured in China and Taiwan, where the cost of making a TV is comparatively lower.
However, Vizio TVs come with many features, but there is a little compromise in the build quality and software.
What Is the Average Lifespan of a Vizio TV?
A Vizio TV has an average lifespan of seven years, depending on how you take care of it. Factors like how loud you make the TV, how often you use it, and the settings you choose will all determine the life of your TV. If you take good care of your TV, it can last much longer.
Which Vizio TV Models Are the Best?
Vizio makes TVs with tons of features and sells them at comparatively lower prices. That gives Vizio an edge over its competitors. If you're planning to buy a Vizio TV, look at these best-selling models.
1. Vizio P-Series 4K HDR Smart TV
The Vizio P-series offers LED-backlit TVs with a 4K panel resolution and a refresh rate of 120Hz.
It includes all standard smart TV features with additional features like Dolby Vision, HDR+, a voice remote, and 1200 nits of peak brightness. The TV's quantum colors and surround sound will give you the feeling of a home theater system.
The TV also has a low response time and supports HDMI 2.1, which makes it a great choice for gamers.
Another model on the list is the Vizio OLED 4K HDR Smart TV. It is by far the best OLED TV offered by Vizio. This OLED TV's color accuracy is far better than the over-rated high-end QLED panels.
The TV limits the input lag when playing games and comes with a great response, which makes it an ideal TV for gaming. It also comes with Dolby Vision, Pro Gaming Engine, 120Hz refresh rate, and supports HDMI 2.1, so you can get the most from its 4K panel.
If you're planning to buy an OLED TV for under $1000, this 55-inch TV is worth your money.
Frequently Asked Questions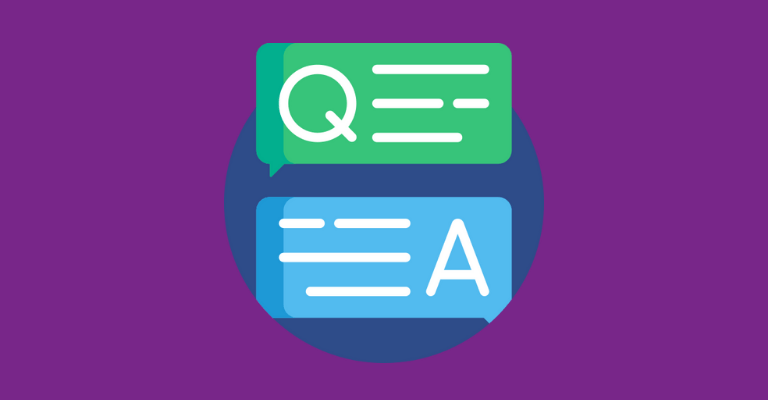 Is Vizio TV Made by Sony?
Vizio is an independent brand which is headquartered in Irvine, CA. It outsources manufacturing to companies like TPV, KIE, Foxconn, Zylux, BOE, Tonly, and Innolux.
Is Vizio Good TV Brand?
Vizio is a good and reliable TV brand that offers great value-for-money TVs on the market today.
Is Vizio TV Made by Samsung?
No, Vizio is its own brand. Vizio designs TVs in California, and its TVs are manufactured and assembled in Taiwan and China.
Who Owns Vizio TV?
Vizio is an American publicly traded company owned by VIZIO Holding Corp.
Which TV Is Better, Sony or Vizio?
If you're looking for a TV with more features and decent build quality at a comparatively lower price, go for a Vizio TV. On the other hand, you can pick Sony if you want better software and advanced picture and sound processing features.
Who Is the Biggest TV Manufacturer?
Samsung is the biggest TV manufacturer in terms of the share of global shipments. The company sold around 42 million TVs in 2021. Other brands, such as LG, sold about 27 million units, accounting for 18.5 percent of the market, and Sony, accounting for 9.5 percent.
The Bottom Line
Vizio is an independent brand that designs its TVs in the US and manufactures them in several countries like Taiwan, China, Mexico, Vietnam, and Thailand.
It's because Vizio outsources manufacturing to major companies like Foxconn and AmTran Technology, where they manufacture and assemble TVs and send them to the Vizio warehouse in the US.
Vizio as a brand has quickly grown in recent years, and it has established itself as one of the primary choices for customers looking for a budget-friendly smart TV. So, are you planning to buy a Vizio TV or already have one? What's your view or experience with Vizio TVs? Let us know in the comments below!