We have been seeing many people, who would like to earn money through internet and other kind of web services. Many of them choose blogging as their way to earn and we would have to say they are successful as well. In our earlier post, we've shared with you that, how could you make your blog a source of income. If you think you are becoming big in blogging and internet marketing, with numerous clients; you can try shifting to next phase of internet marketing. Apparently, the safer way to start with is 'Reselling' where you can resell some web-based products and earn decent (sometimes, big) revenue.
Haven't you seen wise resellers in daily life? He/she is the one, who is much clever to buy things at a fewer price range and sell them in such a way that he is profited. You can see such a 'Reselling' process in world of web as well. Actually, reselling is all about exploiting human minds' tendency to buy things at fewer prices, commonly known as discounted price. We guess that it would be great if you were able to get one product, whose retail value is 5000 INR, for 4000 INR and can sell it to your customer for 4500 INR. In this method, the user gets a discount of 500 INR whereas you get profit of 500 INR.
There are various web-based products available for reselling such as domain names, web hosting, SSL certificates, etc. As you might have heard there are various companies providing reselling services including HostGator, ResellerClub, etc. However, now, let us check how reselling can become your optimum way to earn money via web.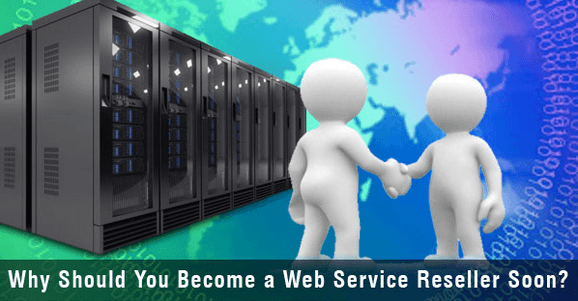 Fewer Price Range
This is the major working principle of reselling services and products. Through reseller companies, you can get products like domain and web hosting for a low price when compared to the retail price of product. Further things are related with your skill of canvassing clients because you can resell the service for any amount. Nowadays, it is preferred that you should put a price tag, which will be taken as a discounted rate by your customer. This means, if you have good skills to attract customers and know the current market, you can earn huge from reselling.
Huge Discounts
HostGator is offering 30% discounts to our beloved readers. You can use following HostGator coupon code with any hosting packages and you'll get 30% discount.
HostGator 30% Off Coupon Code: TechLila30Off
ResellerClub, one of the most recognized web service provider which offers reseller programs, is providing an exclusive offers to readers of TechLila. You can now initiate your Reseller Business with them by making a minimum and usable investment of USD 60 instead of USD 99. This entire amount will then be available for you to use, and immediately buy/sell web products and services such as domain names, reseller hosting, WordPress hosting, single domain hosting, website builder services and digital certificates.
Wide Collection
As we said before, there are various products in reselling networks. The list includes domain names, web hosting, SSL certificates, website builders etc for a fewer price as mentioned. Hence, you can get enhanced income if you can find a client, who needs all these services. Instead of selling each product alone, you can set up a bundle (say website toolkit or something) and sell it for a profitable price.
Easy Management
In reseller hosting, managing your clients and their services is much easy when compared to shared hosting. You will get a centralized cPanel for controlling all the stuffs. Using this cPanel, you can provide individual cPanels to each of your customer. Of course, this feature is quite useful when you have hundreds of clients and cannot manage all their files and websites via single cPanel dashboard. In addition, when it comes to shared hosting, you cannot provide all your clients separate cPanels. However, in reseller hosting, you can do so and hence help them to control their website via cPanel. Hence, there is no chance that a newbie user can make you lose all your data through mistakes.
Promotions
Promotions are the excellent opportunities of resellers. Some companies used to organize some promotional events, where resellers can get products for a low price range (Of course, lower than the usual reseller's amount). For making use of such promotions and events, you should become a reseller, who can earn a good amount of money as well.
Your Venture!
If you think, you have that awesome power to attract massive number of clients to your service; you can even set up a virtual company for you. You need a domain for doing so. Most of reseller services have a feature to set up your website and brand from where users can get products. They will not reveal that you are using such a reseller account to make things move. Hence, you can get a corporate identity. This option is rather useful when you want give some services to clients (say hosting) under your control.
You Are the Boss
Suppose that you are an internet marketer. One client approaches you saying that he want web hosting. If you are using reseller services, you can provide him services in such a way that he/she needs your support to move on with the service. For instance, if he/she has to renew the service, it should be via your link and you will get profit of course. Reseller business is purely profitable if you can keep that client with you.
Billing and Earnings
Majority of reseller services have neat sections for billing and financial sections so that you will not mess up with the number of clients or what they have to pay. Billing systems are much professional, which helps it to produce invoices and send it to your clients in seconds. Apparently, these sections will make your service look more professional.
Codes? They Hate It
After all, use of reseller services requires none of your coding language because everything is done through a single dashboard. Once you have activated your account, you will get a dashboard, where you can manage clients, do payment stuff, refill your account for further payments, etc. When compared to your old cPanel concept, dealing with reseller service dashboard is a quite simple job, indeed.
Conclusion
Analysing all these points mentioned above, we could say that reseller business is a good way to earn if you have enough skill to attract users to you. Of course, you should have good communication skills accompanied by the ability to act with respect to market happenings. For instance, your venture will become a failure if you are selling a domain for 500 when there is another registrar with fewer rates. When selecting the service, you should be careful because the bad selection may lead you to loss of money and less revenue. Do you have any kind of reselling business in web? Do let us know through your comments.