Haven't you heard about Invisible Cloak? Well, we are sure that you have, if you have watched Harry Potter! When it comes to affiliate marketing, however, you might rather have heard of Link Cloaking. Simply put, link cloaking is said to be an act of masking your affiliate links so that search engines will not figure out those links as affiliate links. Also, once you have masked your affiliate links, reader will see the customized link instead of real affiliate link. Indeed, it's an advantageous task; some of its notable advantages are as follows.
Chances to get more clicks are higher, as masked links look more trustworthy as it resemble link to your own site (for instance ;
And, these links are neater when compared to the long, and sometimes ugly, affiliate links.
If you have to change your affiliate link, you can do it just once and it will be applied throughout your site or blog.
Some ad-blockers and antivirus software try not show banner/ads or remove your particular affiliate links by analyzing typical structure of affiliate links. So, link cloaking will help you get rid of that commission loss.
By using link cloaking, you can say adieus to individually adding rel="nofollow" tag in every link. Instead, you've to disallow the directory in which you save all your affiliate links [In above mentioned case, it will be /refer/]. You can do so by accessing your .htaccess file.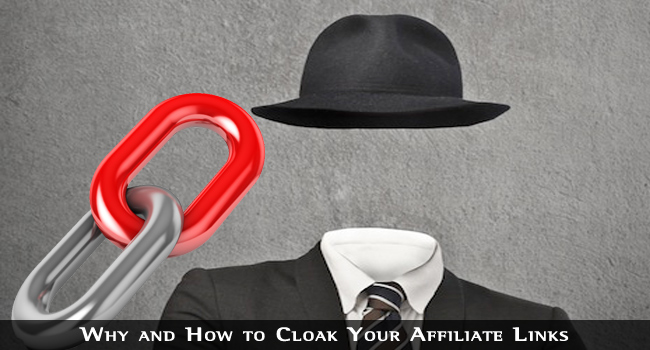 Well, by now, you have decided to cloak your affiliate links, haven't you? To your respite, this task is not that tough if you have a website or blog running on WordPress. Despite the fact that you can manually set redirections to cloak all your links, following WordPress plugins will help you to mask your affiliate links in seconds. In this post, you can have a look on top three affiliate link cloaking WordPress plugins.
#1 – Redirection
As its name says, Redirection is a WordPress plugin for redirecting your posts, pages or mere URLs to target URLs. So, along with affiliate link cloaking, Redirection will be useful for other purposes such as short linking using your URL. If you have installed Redirection, you can see a new section named 'Redirection' under Tools section. In next page, you have to provide source URL, type of redirection and target URL. That's it; you have successfully set up redirection. It should be noted that, unlike Affiliate Link Cloaking, Redirection does not allow you to replace affiliate links with your own links.

#2 – GoCodes
GoCodes is different from plugins mentioned above. While both of mentioned plugins allow you to set your own slug for redirection [for example, /refer/, /recommend/ or /out/], GoCodes already has a slug – Go! After finding it under Tools section, you can add redirection key and target URL to set up redirection. For instance, if we are putting a redirection key namely 'amazon', the real URL will be www.techlila.com/go/amazon. Yet, if you want to use your desired slug for redirection, you can go to settings and change it! In settings, there is also an option to nofollow your directory, in which you have stored redirections.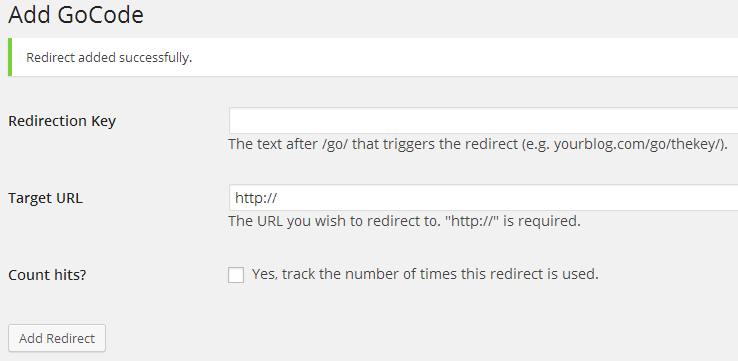 #3 – Affiliate Link Cloaking
Yes, this WordPress plugin is a dedicated one for affiliate marketers! You can either download the plugin using given link or directly from plug-ins section of your WordPress site. Using this plugin is quite easy. After installation, you can a section called 'Link Cloaking' in menu. In Add New Link, you can provide preferred short link and real affiliate link. If you want, you may also tick the mark to mask all affiliate links with your new link. Along with short links, you can see number of visits to each short link.
We know there are other plug-ins for redirection and affiliate marketing purposes, but these ones proved to be best according to our experience. Do you think any other WordPress plugins deserve space here? We are eager to know!