WordPress has come a long way from being one of the many Content Management Systems you could have chosen. It's now a fully-fledged, complete and powerful platform that you can depend on. From simple blogs to resource-intensive web apps, a lot of things on the internet are powered by WordPress. This is why a lot of people go for managed or dedicated WordPress hosting options instead of shared ones, you know.
If you have thought of both of these, like we had, you would have heard of WPMU DEV Hosting and the WP Engine hosting packages. The last time we checked, these two were the big names in the industry and most people are pretty confused while picking one. Everyone needs a better choice and we thought we will help. In this article, we quickly compare WPMU DEV Hosting and WP Engine Hosting to find the better one.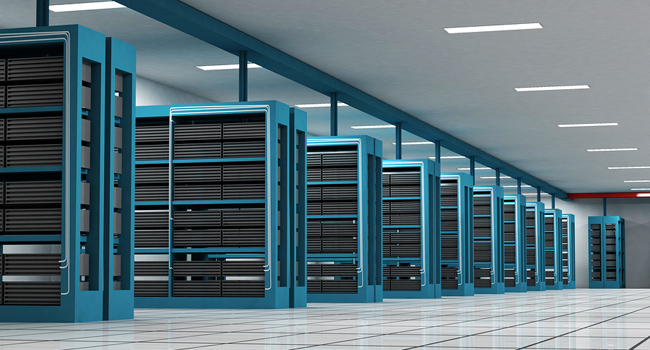 About WPMU DEV and WP Engine
WPMU DEV is not the typical WordPress hosting company that you come across. It is tailor-made to offer an amazing set of products and services you would need for running your WordPress site smoothly. All of these come under a simple membership plan. From super-performance hosting to SEO and security, there is not a lot of things that WPMU DEV Hosting misses out.
WP Engine, on the other hand, is one of the best managed WordPress hosting services you can get. This tech company has been in the WordPress scene for quite a few years now. Through well-crafted plans, WP Engine offers what goes beyond typical managed WordPress hosting. The hosting plans are known for their stand-on-its-own nature, among many other things.
We'd say WPMU DEV is the better choice if you need an all-in-one WordPress solution.
Performance and Speed
WPMU DEV Hosting is powered by dedicated servers and that makes a huge difference. Every site in the Bronze level has access to hardware resources like 1GB of RAM, 1 vCPU, 10GB of SSD storage and 1TB of bandwidth. Depending on your requirements, you can upgrade the resources to up to 16GB of RAM and 6 vCPUs. We cannot forget the fact that WPMU DEV offers a lot of features on the Optimization front as well.
WP Engine keeps its name by offering the best you would expect in managed WordPress hosting. The basic version of its hosting, called Startup, brings you 10GB storage, 50GB bandwidth and up to 25,000 visits per month. You can go up to 400GB of bandwidth by purchasing a more expensive plan though. There is support for CDN and Page Performance in addition to all these.
As you can see, WPMU DEV takes the lead here. We are talking dedicated vs managed; you understand this.
Site Management
Regardless of how many WordPress sites you want to have, WPMU DEV Hosting offers the best features for site management. There is a Hub where you can manage aspects like Backups, Monitoring, Automation and Multisite. You can choose from many backup options and automation settings. The Hub itself makes a single place where you find everything you need.
While WP Engine offers some Site Management features, we won't say the list is as rich as we wanted it to be. For instance, you will have access to timely backups and automated updates. However, the lack of a hub that we have seen above is a big difference. On the bright side, WP Engine interface lets you manage user-permission roles and location-based customization with ease.
You are likely to get better site management with WPMU DEV.
Security
With the WPMU DEV membership, you get one of the best WordPress security bundles. It's powered by the popular plug-in, Defender, which takes care of your website from all the sides. Thanks to Hub and Automate, you have to worry less about security updates and other concerns. Despite all these, the WPMU DEV team works 24*7 to monitor and prevent potential attacks on your website.
Despite the lack of control and customization, WP Engine also offers the level of security you would expect in a managed WordPress hosting package. The interface lets you manage backups and updates with ease, but everything else is up to the team. WP Engine claims to prevent several thousands of attacks that target its customers, every single day.
It's more of a tie, but we'd personally put WPMU DEV for the love of control and customization.
Support
Let's make this quick.
WPMU DEV is a complete WordPress solution that deals with security, optimization and control apart from the hosting perspective. However, WP Engine hosting is just hosting. This makes a huge difference when it comes to support. You will be receiving a comprehensive level of support in WP Engine, and this means a lot of things when you have a bunch of enterprise-level WordPress sites to run.
So, on any day, we'd recommend WPMU DEV.
Additional Benefits
As we said earlier, WPMU DEV is a complete membership package that starts at $49 per month. This consists of a variety of options including Bronze-level hosting for three sites. In addition, you have access to all those WPMU DEV WordPress plugins and Optimization and Marketing features. All these work hand in hand to provide you a comprehensive, well-organized WordPress experience, period.
Coming to WP Engine, you sure have some additional benefits, but they mostly deal with themes and some plugins. But whatever that WP Engine cannot beat powerful plugins from WPMU DEV such as Smush or the Defender. At the same time, if you are looking for some cool-looking WordPress themes and not more power to the site, you may go with WP Engine.
In the end, WPMU DEV wins.
Pricing
This is where the biggest factor lies.
WPMU DEV Hosting is powered by a single membership, which costs you $49 per month. With this, you get 3 WordPress websites and you can add more for $10 per website. But, the $49 covers a lot of sectors such as Performance, Security, Plugins and Control. At the same time, WP Engine offers a pretty limited base plan for a whopping $35 when paid monthly. This one does not offer dedicated resources, nor does it give you an ultimate level of control.
Conclusion
Reconsidering what we have said above, WPMU DEV Hosting is the clear winner here. It offers not just some powerful WordPress plugins but better control and security while practically costing lesser than WP Engine. Also, it would feel good to learn from the masters when it comes to WordPress, wouldn't it?