Various devices have become a significant part of our lives, so it is not surprising that you might be worried that your phone can be bugged, tapped, or hacked. Stalkerware or spyware is a serious issue with dangerous implications. It can be utilized to monitor your social or text messages, record your phone calls, track your location, steal your private pictures, and even access your financial accounts. It is possible to find tips to help you track a cell phone, which means that such things are popular these days.
Further in this article, you will learn what you can do to detect hidden spyware on your iPhone or Android. Use this information to get rid of it.
Things You Should Do to Detect Spyware
You should know that tapped smartphones may have abnormal behavior, such as:
Battery drain
A spike in data usage
Automatic restarts and shutdowns
High temperature
Odd noises during calls or when the phone is not in use
Slow performance
Unintelligible text messages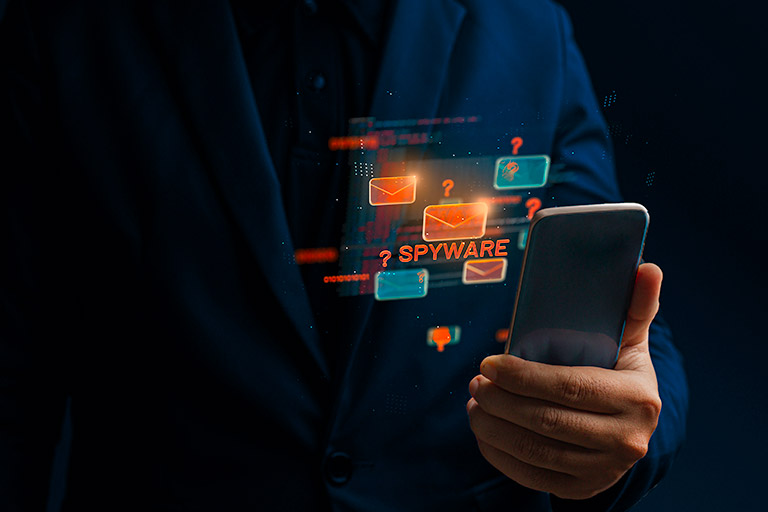 These symptoms are bothering you, but they do not always mean that your smartphone is bugged. Companies that develop spyware, such as Flexispy and mSpy apps, do their best to hide their presence so you may not suspect it. Experts recommend trusting your instincts, so if you think that your mobile device is hacked, you should do the following things.
1. Look for Suspicious Applications
You should browse through the applications installed on your device. If you find any apps you never installed or do not recognize, they may be spyware. It is not a foolproof strategy because stalkerware can masquerade as an ordinary app, but it should help you spot obvious culprits.
2. See If Your Mobile Device Is Jailbroken, Rooted, or Trusts Unknown Sources
If your iPhone is broken or Android is rooted, and you did not do it, then it can be one of the spyware signs. You can use an app to determine whether the phone is rooted. It is also necessary to check if your mobile device allows installs from unknown resources. If you did not enable this feature, then your device might have been hacked.
3. Search for Suspicious Files and Folders
You can utilize a file manager application and look for suspicious files and folders. iOS installation files obtain the .ipa extension, while Android installation files have the .apk extension. You should also check your downloads folder to see unrecognized files.
4. Run a Spyware Scan
The fastest and easiest way to check your mobile device for spyware is to scan it with the help of an anti-virus application. Most of them have removal capabilities as well. You should consider, though, that spyware scanners are not completely reliable, so they may miss advanced or new stalkerware.
5. Retrace Your Steps
Retracing your steps will not reveal spyware, but it will help you see opportunities for spyware installs. You should ask yourself these questions:
Could anyone obtain your password and email? This would allow someone to install spyware remotely.
Has someone had access to your mobile device? If an individual has physical access to your smartphone, they can install spyware in just a few minutes.
Have you connected your device to a different device? Your phone can be hacked by free chargers in public places.
Have you clicked on images, links, or videos in texts and emails from unknown sources? If so, you may have installed a virus that put malware on your mobile device.
Where did you buy your phone? If the mobile device was received from a private seller, then it may come with pre-loaded spyware. They call it a "trojan" phone.
What Can I Do to Remove Spyware from My Phone?
The mentioned above steps will help you find spyware on your mobile device, so you must be willing to know what you should do now. You can do the following to clean your smartphone from spyware:
1. You need to delete suspicious files and apps. This can be done manually, or you can follow the recommendations of a spyware scanning application.
2. You should change your pins and passwords. If you obtain biometric access, then you should change the method. Thanks to this, you will prevent remote access to your phone.
3. You should wipe data and factory reset. If you think that you have not found or removed all the spyware from your mobile device, you can perform a factory reset or get all the data deleted. It is the best way to make sure that you have identified all spyware.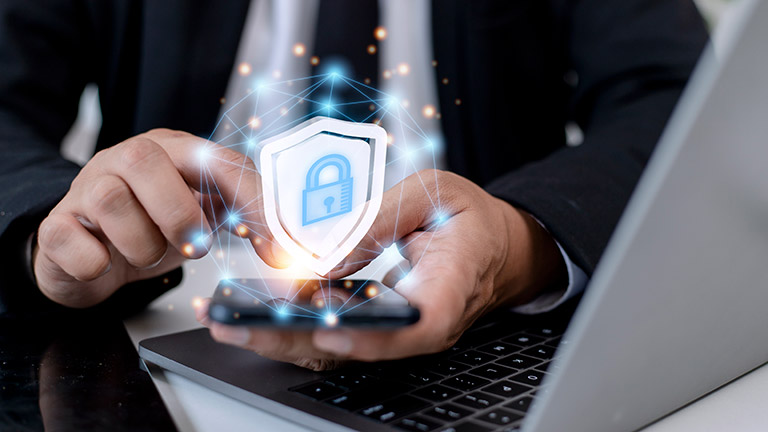 As soon as you successfully remove all stalkerware, you should install an anti-spyware application that will monitor your smartphone and thwart attacks. If you are still concerned about stalkerware, you can get rid of your mobile phone as a last resort. Even though it is not an ideal solution, it will let you start with a clean device and take measures to protect it.