The use of AI in recruitment has become more prominent today. One of the most important benefits of using AI in recruitment is that the technology can easily avoid mistakes and pick up patterns that are generally missed by human recruiters.
Additionally, these AI-powered tools can easily analyze large sets of data very quickly and provide you with everything you need to make the recruitment process successful. These tools can also be programmed to determine which candidates would be the most successful, filter candidates that do not meet the minimum requirement for the job, run simulations, etc.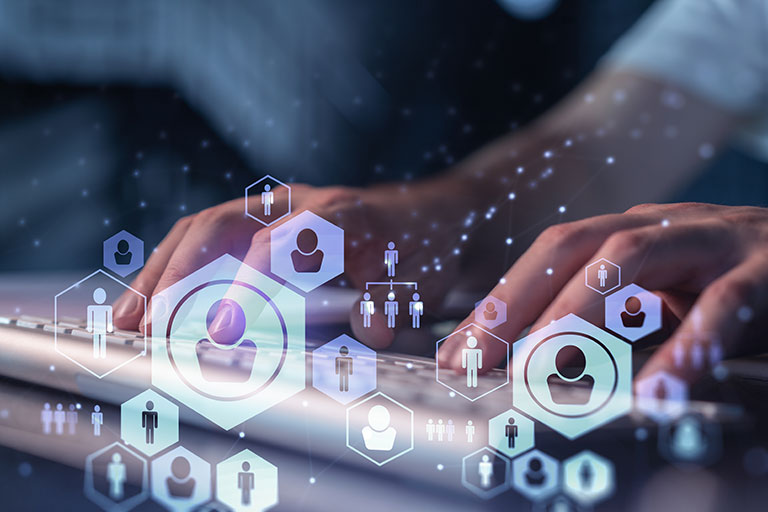 Like everything else in the world today, AI has taken over many tasks considered time-consuming and tiresome. With such tasks taken care of, recruiters can focus their attention on other challenges.
What Are Some Impacts of AI in the Recruitment Process?
Here are some common impacts of AI on recruitment:
1. Conversation Analytics
It is quite a challenge when it comes to scaling your team. For instance, the interviews need to be high-quality and consistent. In today's time, we have access to technologies that can help improve interviewers' experience by providing them with critical insights for each interview.
The overall goal here is to allow recruiters to interview their candidates more effectively to make better hiring decisions.
With AI's help, the HR interviews will automatically be recorded and transcribed – both for video and in-person interviews. With the help of these transcribed dialogues, you will get a better idea of how the interviews go, questions commonly asked by the candidates, etc.
2. Employee Onboarding
Onboarding is one of the most important processes of recruitment. It is about welcoming new hires to your company. When done right, it can create a good impression of your organization and boost the hiring department's productivity. This aspect is important if you want to retain and nourish the best talent for your company.
The onboarding process will start immediately when the candidate accepts your job offer. From then on, recruiters need to do everything from sending or collecting documents to providing training, etc. This is the part where AI can help make the processes smoother.
With the help of AI technology, repetitive administrative tasks can be automated. Additionally, AI-powered virtual assistants can answer all commonly asked questions about the various steps involved in onboarding, allowing the process to continue smoothly. Also, learning tools and employee training can create and recommend personalized courses for new employees based on their experience and skills.
3. Robots for Interviews
No matter the industry, most companies follow the same interview process. Now, let us try to understand a peculiar scenario – an interview is conducted by a recruiter that does not discriminate based on race, gender, color, physical appearance, etc. This sounds too good to be true right?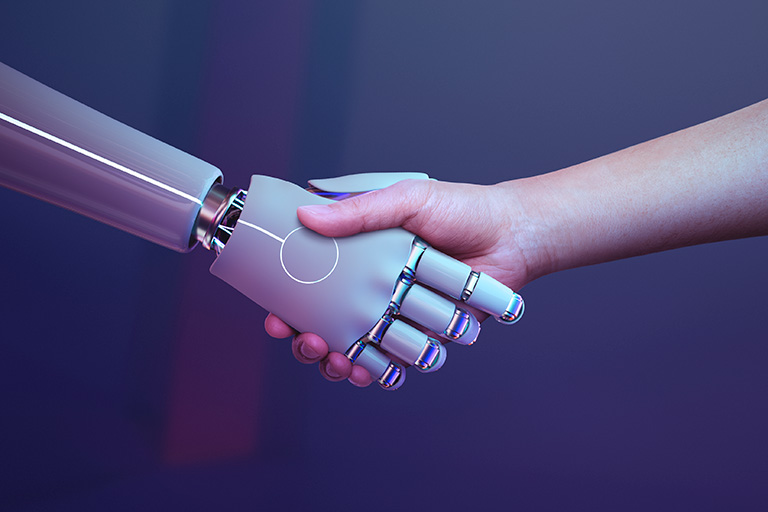 Well, this is quite possible today. Robots can be combined with interview analytics and natural language processing (NLP) to determine the candidate's personality traits and soft skills from the candidate database. This way, consistency is maintained, and each candidate will face the same interview experience.
The only drawback here is that not everyone will be pleased to be interviewed by a robot. Therefore, you will have to let your candidates know why your company uses bots instead of a human recruiter for the first-round interview.
4. Automated Background Checking and Reference
One of the most tedious and time-consuming tasks today in the recruitment process is background and reference checking. While these tasks take up a lot of time, they are important because they reduce the risk for the organization. Therefore, it only makes sense to use AI to conduct these background and reference checks.
Apart from reducing the bias, background checking by AI will also protect the candidate's privacy when it comes to checking peculiar information. Overall, the process becomes more efficient, quicker, and easier.
Another aspect of recruitment is checking the candidates' references. This is yet another time-consuming process once the candidate is nearly selected for the job. Even in this case, checking the candidates' references is lengthy. Additionally, it also has various other challenges, like the referees not being available when you contact them, etc.
With AI, all these problems can be eliminated quickly. All the required information can be collected on a single platform, and questionnaires can be forwarded to the referees if unavailable so that you can continue with other priority tasks.
5. Determination of Compensation
When recruiting new employees, determining their fair compensation is far from easy. There are many things that you need to consider, like healthcare benefits, vacations, retirement, overtime pay, commissions and bonuses, salary, etc.
Of course, the fixed amount for the compensation will vary on various aspects, like the local laws, the role of the employees, and even the industry. Since these factors are subject to change, keeping track of the compensation data is not easy.
With the help of AI-powered compensation software, the compensation for your new employees will be created based on geographic data and specific skill sets.
6. Integration With AI-Powered Talent Marketplaces
Ever since the COVID-19 pandemic, remote work culture and the gig economy has developed freelance marketplaces like PeoplePerHour, Upwork, Fiverr, etc. If an AI tool can be integrated with these platforms, you will be able to find the best talent from these large databases.
Of course, these sites are not just a common meeting place for employers and freelancers. One great aspect of these freelance platforms is that they will analyze the freelancers' skill sets and work experience and match them according to the needs of the companies, thereby increasing the efficiency for both involved parties and saving a lot of time.
7. Assessing the Strengths of The Team
During the earlier days, companies considered whether a particular candidate was the right fit for the organization. Today, however, a candidate will be hired based on how they perform with the team. If the person is not a good fit, it could hurt the working of the entire group. It can significantly lower the team's performance. Thankfully, one of the most used HR technology trends today is using AI to determine the strengths of the candidate and the team.
This is one of the most important benefits of using AI in recruitment. With the help of the right AI-powered assessment software, you can look for and hire candidates that match the team's skills and culture. Data analytics and machine learning are best used to determine the characteristics of the individual so that their influence, performance, and collaboration skills can be checked while working with the team.
8. Rerouting of The Candidates
In a competitive world like today, it has become important for recruiters and HR professionals to maintain a pool of candidates interested in working for your company. While these candidates may not be the right fit for your organization right now, they can be in the future for another location or role.
Therefore, you mustn't lose them to your competitors. For this to work, you will have to build a relationship with them and keep them engaged with your company.
Based on research, it has been found that nearly 7% of companies around the world have started using AI-based tools to keep rerouting potential candidates to more suitable locations and roles. Additionally, this number is expected to rise in less than two years.
While keeping the candidates engaged will still be the recruiter's job, AI can help you keep them in the funnel.
What Will Recruitment Look Like in the Future?
As AI keeps getting more advanced, it will surely make a place in the recruitment industry. Many recruitment tools already use AI today, and it's likely that this number will keep increasing.
The recruitment industry is subject to constant technological innovations and changing work environments. Therefore, it is important that these AI-powered tools keep evolving to meet the industry's current requirements.
What Are Some Potential Pitfalls of AI in Recruitment?
While AI-powered recruitment tools have advantages, there are also certain downfalls. For instance, we have mentioned that AI can be used to read a person's body language during the video interview process, and the AI is able to determine that the person is cheating. However, the body has the same effects when a person is nervous. Such human qualities as contextual understanding and empathy cannot be replaced by technology.
Let us consider another tricky situation – a particular AI-driven recruitment tool has identified that a particular candidate has all the required skills based on keyword search. However, will it also catch the fact that the person has changed their job six times in two years?
While we have heard that AI will soon take over the world, we can say that those days are still ages away. Therefore, it is just as important to know when you should not depend on AI for recruitment.
Final Thoughts
From the above, we can understand that AI will continue to grow. AI has found its place in recruitment due to increased efficiency, accuracy, and speed.
Apart from helping evaluate the applicants and provide real-time data, these tools can also handle low-value work that consumes a lot of time.
With the help of AI, recruiters can start making more informed hiring decisions. With all the menial tasks eliminated, recruiters can start working on tasks that require human interaction, like candidate interviews, building relationships with the candidates, etc.
If you have any questions about this article, let us know in the comment section below.