We don't have enough time. Society lives in a constant hurry, which leads to stress and numerous distractions, sometimes preventing us from completing the simplest tasks. Only proper task management can save us from deadlines and increase productivity.
In this article, we will briefly introduce some productivity and task management apps that will help you improve your workflow.
A tool for managing your notes. Create notes on the left or right side of your screen, insert images, change note colors and fonts, choose Markdowns, code or plain text, it's up to you. You can completely customize SideNote to your needs, download the theme online, create a list of tasks and manage them directly in SideNote.
SideNotes automatically saves all the notes you create, which you can print as needed, save as text or images, or share via Messages, Notes or Dropshare.
Download and install the SideNote.
Sync your future notes with iCloud to view them from any Apple device.
Open Settings > Preferences > customize your SideNote.
Copy > paste / drag-and-drop text / transfer image.
Edit / share / save the note.
Maximum user-friendly interface that will not distract you from your daily tasks. Suitable to handle multitasking and get more done every day. You can share the created task list at any time to delegate specific tasks and organize your workflow.
Dropshare is a secure file-sharing tool in the form of a menu bar for dragging and dropping files. You can add photos, documents, screenshots, or videos directly in the app and easily share anything that is on your screen. For security reasons, you can protect the links you want with a password or a password with an expiration date. File transfers via Dropshare are secure as the online file storage natively supports Secure Cope (SCP over SSH), WebDav, and SFTP.
Dropshare connects directly to your own Object Storage Services (Amazon S3, Rackspace Cloud, Filebase, Google Cloud Storage, Alibaba Object Storage, etc.) as well as File Storage Services (Google Drive, OneDrive, Box, WeTransfer).
Download and install Dropshare on Mac.
Connect the needed storage.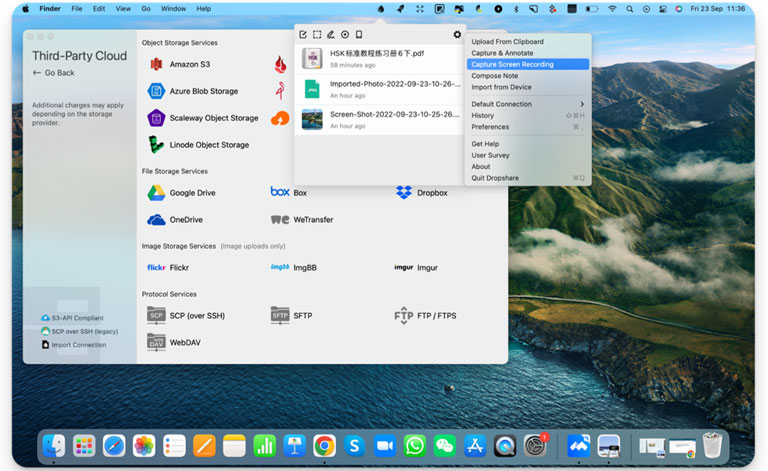 Drag and drop files into a Dropshare window
Password protect links, copy and share
Paste photos/documents from your iPhone, iPad
File sharing is an essential part of business collaboration, especially when a large number of your employees work remotely. Choose a proven file-sharing service with no storage limits to share up-to-date versions of documents with your employees and quickly solve tasks without leaving your office.
This snipping tool for Mac is designed to extract text from any source. Whether it's online presentations, documents, PDF files, e-books, images, graphics, Zoom conferences, or even YouTube videos.
It is located in the menu bar and supports English, French, Italian, German, Spanish, Portuguese, and Chinese.
Download and install TextSniper on Mac.
Select Capture Text or ⌘ Cmd + Shift + 2, paste text⌘ Cmd+V.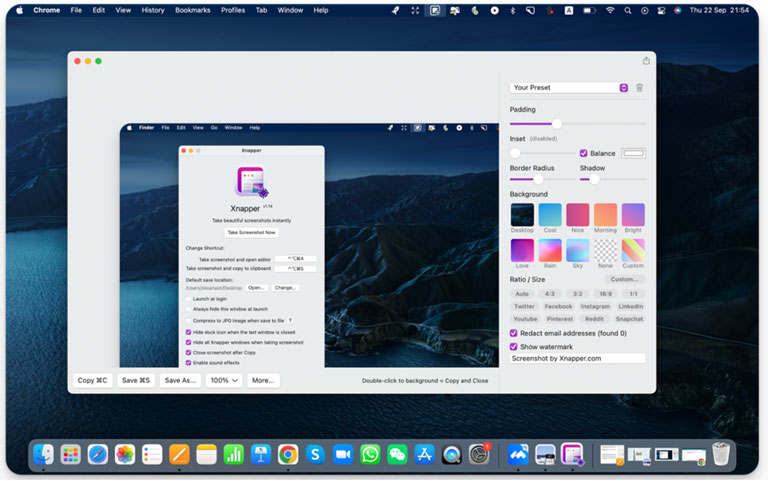 Change languages in Preferences > recognition language > interrupt applications to change Settings > capture the texts.
TextSniper is indispensable for those who want to digitize books and documents, work with archives or simply extract text from an online presentation. It copies the selected text to the clipboard and allows you to edit it where you paste it.
HoudahSpot is a Mac search tool inspired by Spotlight, with many customizable options that let you find all files, no matter where they are located in folders, on connected network drives, or in Mail. You can also sort and filter the results by date, author, file size, and image size.
Download and install HoudahSpot on Mac.
Enter keywords in the quick search field.
Choose from hundreds of search attributes: name, text, label, file size, creation date, etc.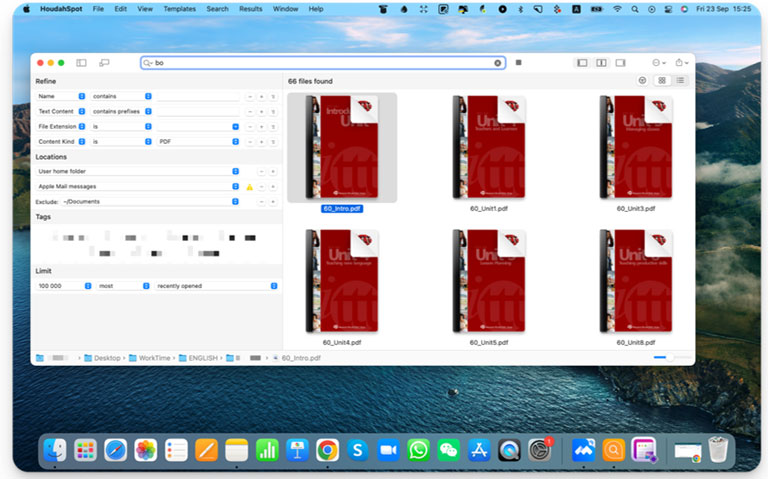 Look for words, prefixes, or exact phrases in the text.
A useful utility when you know you have that "somewhere" and where exactly not.
One of 2Do's best features is the ability to create simple tasks, lists, or even projects divided into tasks. You can add notes to each task, attach files, or even set alarms. The app also has smart lists with filters. There is also tagging support for easy sorting.
Download and install 2Do on Mac.
Build list groups.
Use tags for people, location, context, etc.
Add images, calendar, reminders, audio messages.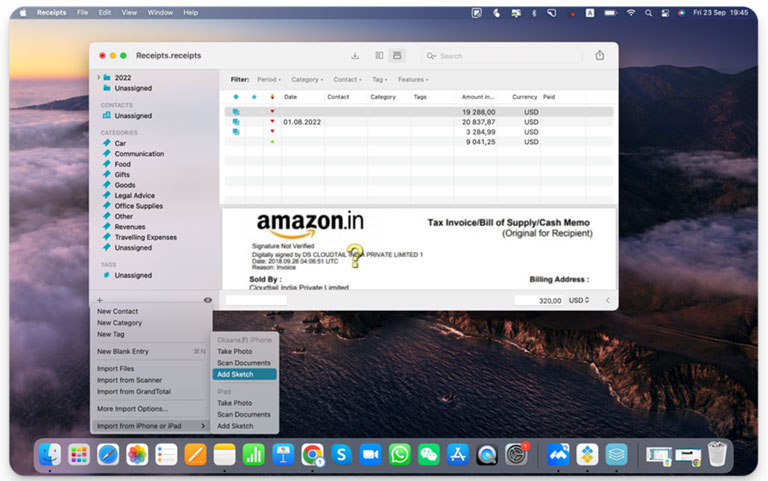 We would not be able to manage projects properly without this utility, which allows us to create to-do lists or other contexts, specify the project, and set the desired result.
Rocket Typist is a quick text entry tool that lets you store an unlimited number of your most frequently used words and phrases and insert them anywhere.
Also, you can assign phrases an abbreviation that will automatically turn them into the assigned phrase or sentence. Save all your snippets and share them with Airdrop right in the app, or connect to iCloud to quickly type on any Apple device.
Download and install Rocket Typist on Mac.
Create your own New Category snippet > make or paste the text you need.
Format the text, change the font/color/location, etc.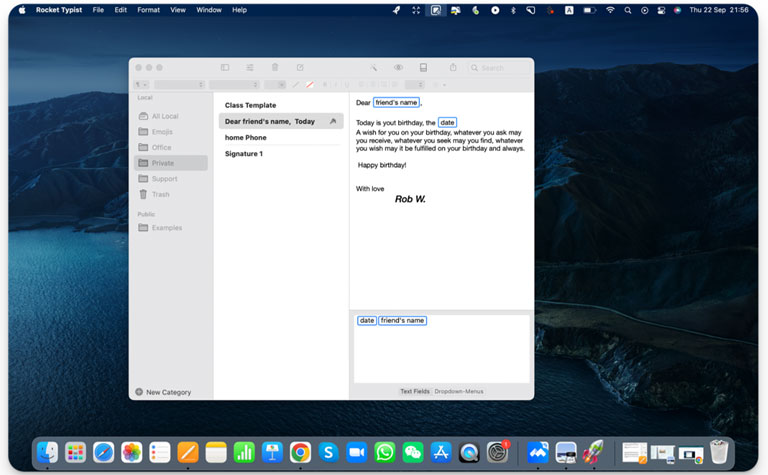 Add text macros (Date and Time/ Special Key/ Clipboard Content, etc.)
Customize abbreviations by clicking Settings > Abbreviation.
Share your snippets via Mail or Airdrop.
Save yourself from repetitive typing, work productively and share your results with your team.
Trickster is a utility that lets you conveniently organize your work with recently opened documents, files, videos, or programs. Trickster outperforms Finder in every way, keeping track of absolutely all recently used files, dragging and dropping files to other applications, and saving time on searches with its advanced search function and filters. Move files to favorites or create your own lists for quick access to them.
Download and install Trickster on Mac.
Click the Trickster icon in the menu bar.
In the opened window, start searching for the file.
By clicking on the Flag icon, and file will be automatically added to the group for quick search.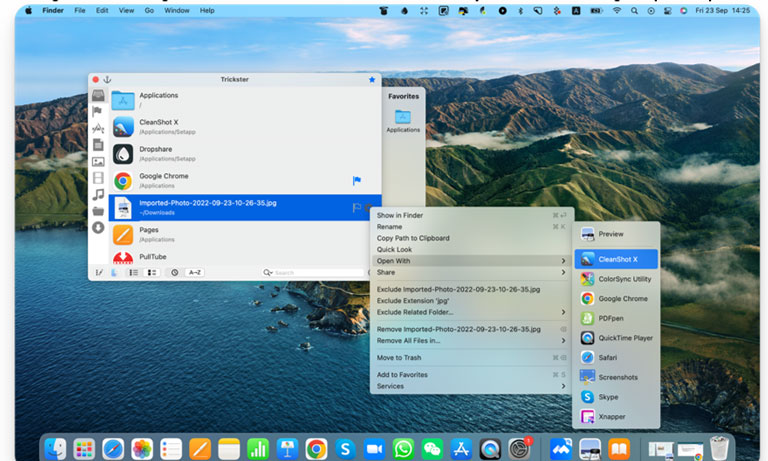 By clicking Settings, you can: find the file in the Finder; rename; open with…; share; delete etc.
Trickster opens with one click in your menu bar so you no longer have to hunt for your folders.
Filepane is a small utility that takes drag-n-drop to a new level. Many of Filepane's functions depend on the file type, you can archive, copy, delete or email the document you want in a few seconds. If you work with images, you can draw over them, add annotations or convert them to the format you want. The application works with PNG, JPEG, TIFF, and even images in your browser. Just drag an image to the page and you will see the Filepane icon.
Download and install Filepane on Mac.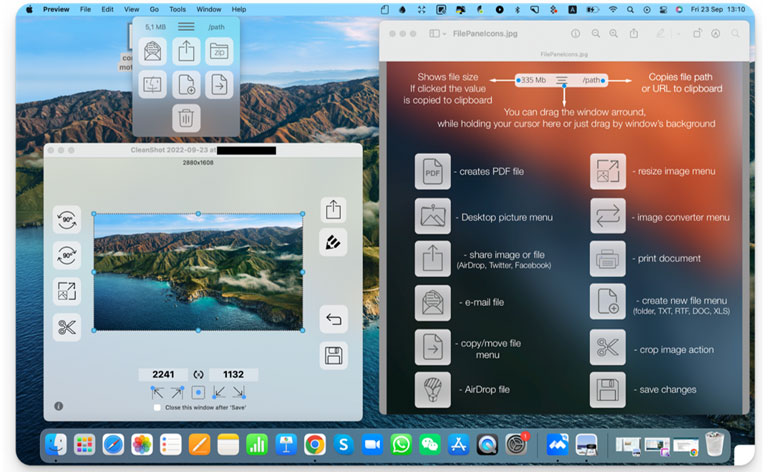 Start dragging and dropping the file you want and you'll see Filepane under or over the file, release the file and a small menu pops up where you can:
resize the image
archive the file
convert the photo to another format
print the file or document
email the file
share a picture on social networks
send the file via AirDrop
copy or move the file on a specified path
copy the file path to the clipboard
FilePane works with all file types and displays the appropriate menu items based on the extension of the file you dragged. Redirect the movement of your files, save them in the right places, share images on social media or make the wallpaper on your desktop with a click of the mouse. Customize Filepane's keyboard shortcuts and save time on simple but time-consuming processes.
Workspace organizer keeps all your "resources" in one place, whether they're web pages, files, folders, websites, applications, and important emails. Let's say you're working on a project, maybe even several, and you often use a lot of information from different sources. To avoid getting lost in all the open windows on your computer, simply drag and drop them into Workspace.
Download and install Workspace for Mac.
Click Edit in the upper right corner.
Create a folder and drag and drop or ⌘ Cmd + C to copy and ⌘ Cmd + V to paste the files, links, messages.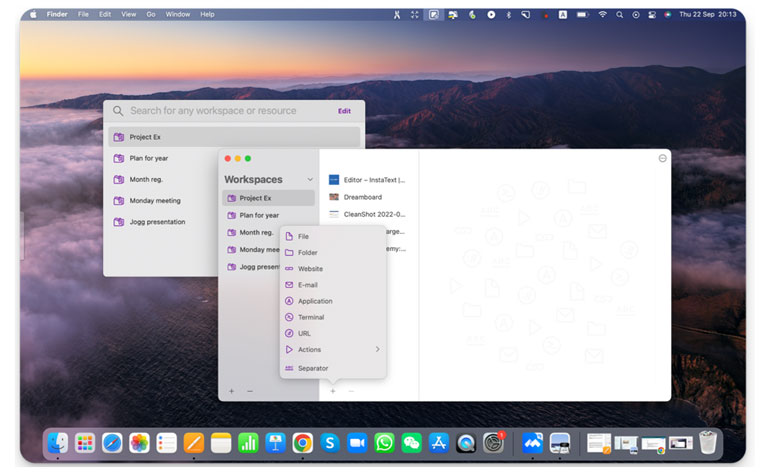 Group folders or delete unnecessary 'resources'.
In Preferences > Plugins > Get Plugins.
Install plugins from the developers' website to improve your Workspace, for example, the QuitApps plugin lets you close all windows with a single click. The app is designed to help you multitask and speed up your workflow.
Conclusion
If you're wondering how to improve your productivity and which programs you should choose for proper task management, then you can use the tools and methods listed above to solve your problems.
With Setapp, you can try all programs and utilities, listed in this article, for free for a 7-day trial period and decide which one is best for you.
Setapp offers over 200+ categorized applications, and if you need help with your task management, there are other free utilities available as well.