Discord has become one of the fastest-growing messaging and voice chat app platforms. It offers numerous features and bots to elevate users' experience. It allows users to design servers where they can invite friends or like-minded people or those who play the same game. The Discord servers work as a big chat group along with a variety of features.
Users can easily enjoy music while playing games or chatting with friends using music bots. Users need to join a voice channel to listen to music and then run a specific command to that bot to allow it to join the voice channel, and then they can start playing the music.
With the Discord Music bot, multiple members of a server can listen to the same song at the same time.
Best Discord Music Bots [Working]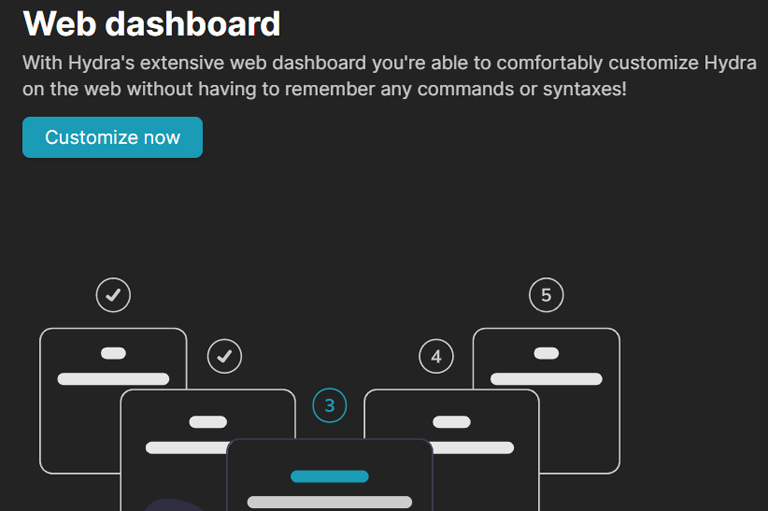 Regarded as the best Discord music bot, it has customization options.
It offers multi-language support.
The Pro version of the Discord music bot has features such as global volume control, unlimited saves playlists, audio effects, 24/7 playback, and autoplay.
Users can create an exclusive song request channel while setting up the bot.
It plays high-quality music with negligible input lag.
It allows server members to vote to skip the current track.
It supports Spotify; therefore, users can easily add playlists from their Spotify account without any disturbance.
It also has a free version available for users.
Users can easily find lyrics of the songs using this bot.
Users can also access a set of admin-only commands as well.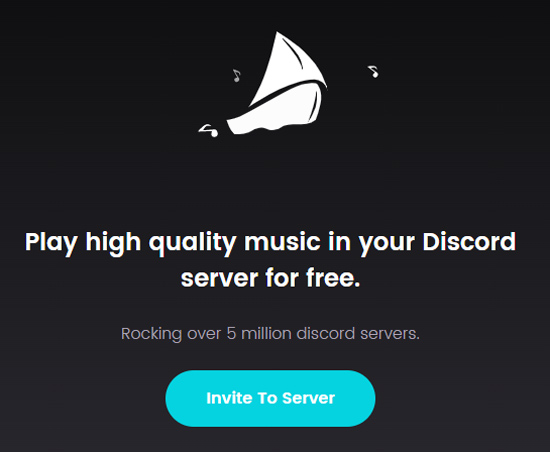 One of the most well-rounded and best Discord music bot. It is often used by large servers. Earlier, it was designed for small servers.
It is open-source.
It supports a wide range of websites and can play music from YouTube, Bandcamp, Twitch, SoundCloud, etc.
It has an easy-to-use search bar that lets users search songs by titles instead of using a song link to play a track.
Users can create their own playlists and play the tracks inside Discord without having to manually rearrange them. 
Users can directly link the song to Fredboat.
It as well offers live streams from Twitch and YouTube.
Users can enjoy high-quality music with minimum input lag.
It offers a permission system to avoid trolls.
It helps users easily shuffle through playlists.
This discord music bot automatically plays a recommended song as the last song of the playlist ends.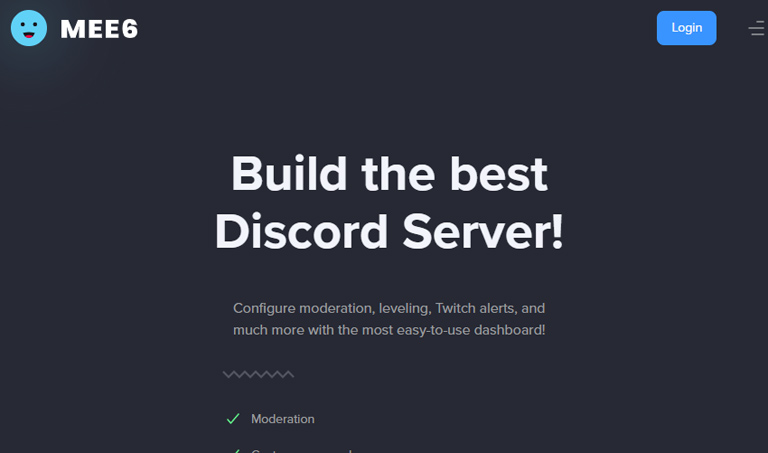 It is a server-side multi-utility bot that offers a variety of recreational features.
It is accessed by more than 14 million servers.
MEE6 is regarded as one of the best automatic moderation and music bots.
The auto-moderation keeps the trolls, abusive behavior, and toxicity at bay from the server.
It is a visual music player.
It allows users to create custom commands to put in more functionality to the server.
Users can play music from YouTube, Twitch, SoundCloud, and other websites.
It has features such as volume boost, 24/7 playback, members voting for favorite tracks, and song seeking.
With simple drag and drop, users can easily reorganize songs.
It has an XP system that keeps a track of users' active sessions and interactions.
It has greeting messages for new users entering the discord server.
There is a leveling system in the Discord music bot that is used by people to level up faster and get rewards.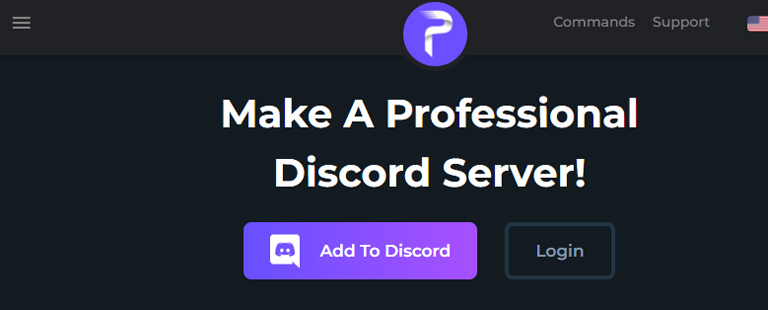 It is more than just a Discord music bot. It is a fully functional music bot for Discord that can perform numerous tasks on the discord server. 
People can use it for greeting new users.
Users can stream high-quality music on the Discord server.
It provides a variety of commands to manage playback.
It allows users to skip, play, pause, or queue up songs on their servers.
It has multilingual support for users.
It helps users with moderation on their servers, particularly if they are handling servers with many people.
It supports embeds.
It can make a custom-level system for the discord server.
It offers an anti-raid protection feature as well, which can be quite helpful.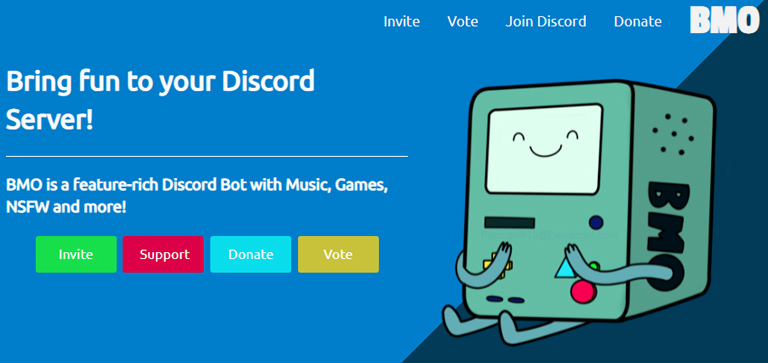 Along with being a suitable Discord music bot, it also supports games, image manipulations, and utility.
Users can easily search songs, add them to their playlists, and listen to them on the server.
The Discord music bot has been themed after the Adventure-Time Character BMO.
It offers high-level functionality.
Users face lesser input lag utilizing this Discord music bot.
Chat games offered by the bot make it more fun for users.
It is DMCA protected Discord music bot. Therefore, the BMO bot is free from infringement of copyrights.
It provides NSFW commands for particular channels.
It can be a suitable replacement for Groovy and Rhythm Discord music bots. 

Another Discord music bot that offers smooth, lag-free, and high-quality music.
It is a multi-use music bot for discord that is accessed by over 300000 servers.
It provides moderation tools as well.
Known as the best music bot for Discord, it utilizes YouTube as the source of music offering all the latest songs conveniently.
It offers greeting and farewell messages to users entering or leaving the server.
Users can easily search for songs of their choice, control music playback.
It allows queuing with in-channel controls as well.
It uses simple playback from the WebPanel or Discord commands.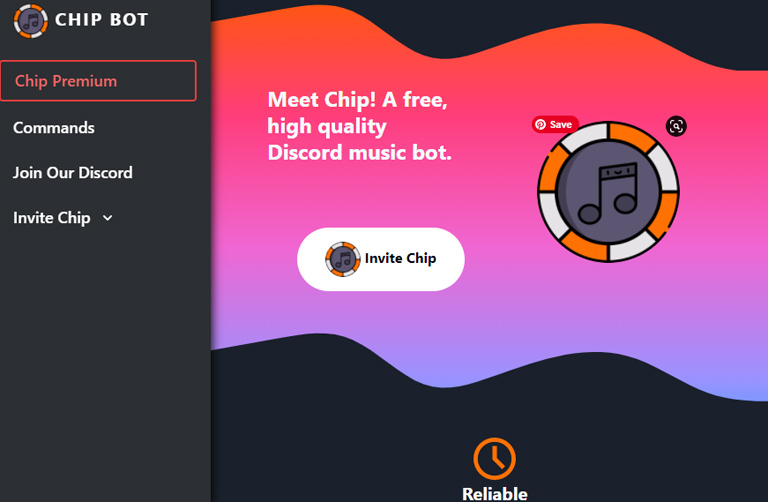 It provides lag-free and smooth music sessions with friends to users.
Patreon page subscribers get features like 24/7 playback, global volume control, bass-boost, and nightcore mode.
It has convenient buttons such as pause, skip, play, resume, stop, or check the queue.
Premium users have access to simple commands if they run into some trouble while using the bot.
It also supports Spotify, Bandcamp, and SoundCloud.  
Premium users can have a separate instance for the bot host program.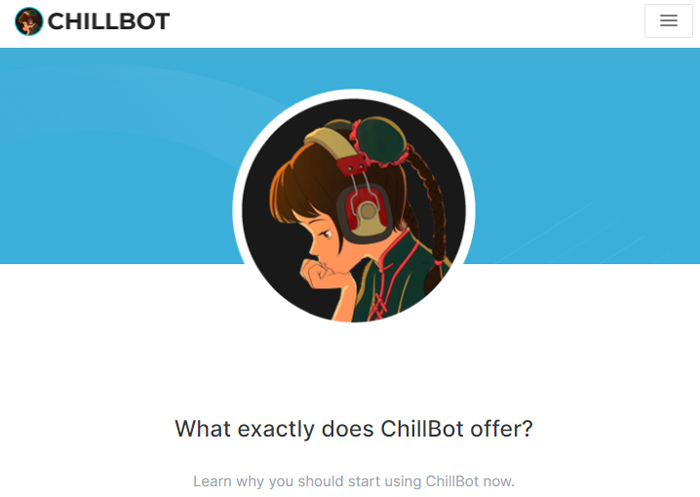 This Discord music bot is for people who are fans of Lo-Fi music with multiple commands.
It offers 99 percent uptime.
It is essentially a live streaming radio station that plays Lo-Fi beats 24/7.
Users can pause and play music with simple and intuitive commands.
Users will not be able to play their own playlists with this music bot.
It gives a feel of an actual radio station.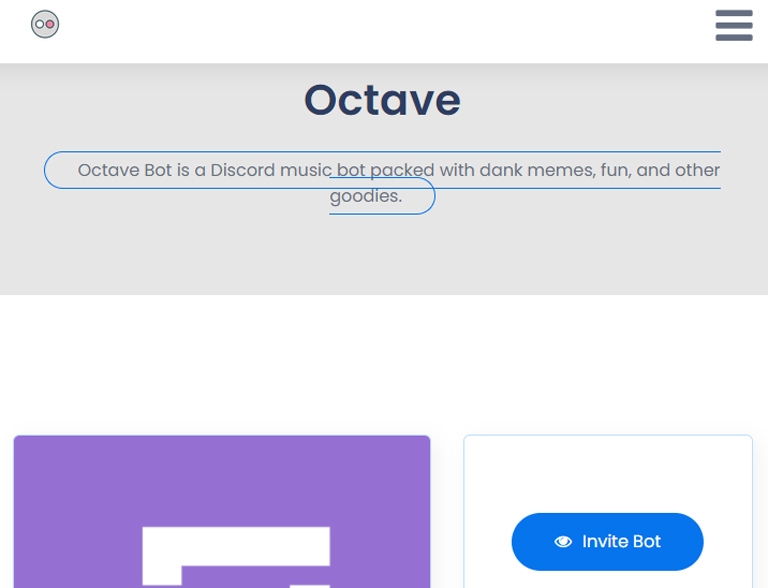 It offers a simple interface that allows easy navigation.
Octavet supports a number of streaming services such as SoundCloud, YouTube, Spotify, and Twitch.
It is used by more than 600000 servers.
It offers 21 diverse playback commands.
It is compatible with playlists, streams, and searches.
It allows people to assign various access roles to different users.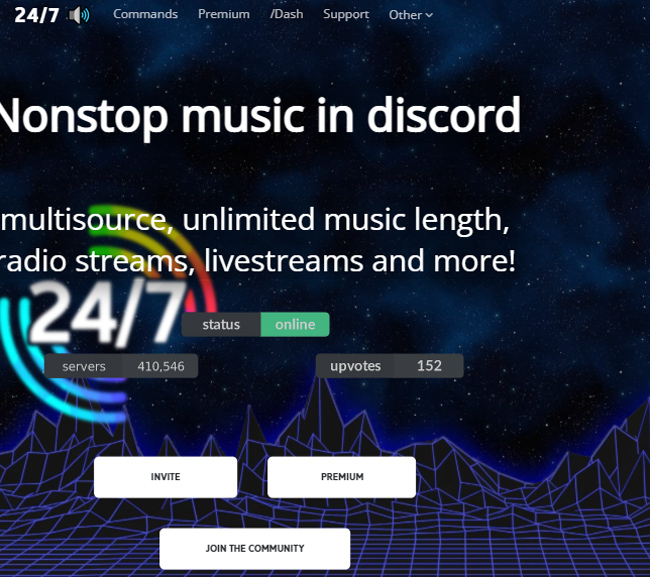 This Discord music bot offers non-stop music sessions to its users.
The bot can stream live YouTube videos
It can be broadcast from any radio station across the globe.
It offers a few commands only to keep it more precise and simple.
Some features of the Discord music bot are reserved for Patreon contributors.
The Premium version has features such as skip, resume, remove, add, import, export, pause, play, volume control, and YouTube queue.
Apart from these best Discord music bots, users can also opt for other best music bots for Discord servers such as Uzox, Zandercraft Bot, Lofi Radio, JMusicBot, and Aiode which has been previously known as Botify. These music bots for Discord servers are among the most trustworthy ones and they offer the best music playback experience as well.
How To Add a Music Bot to Discord
Users can simply visit the website of the music bot they wish to add to the Discord server and press the Add button.
A page will pop up that will ask for a server to enter and other permissions to gain access for.
Users need to select the server they want to add to the music bot from the drop-down menu.
Click on the Continue button.
As users verify their humanity, the music bot is added to the discord.
How To Set Up a Discord Music Bot
Build a server in your Discord with the '+' sign
Give a name to the server and the region
Go to the website of the bot
Press the invite button or the Add button
Log in to the Discord account
Choose a server for the music bot
Pass the verification and it is done.
Frequently Asked Questions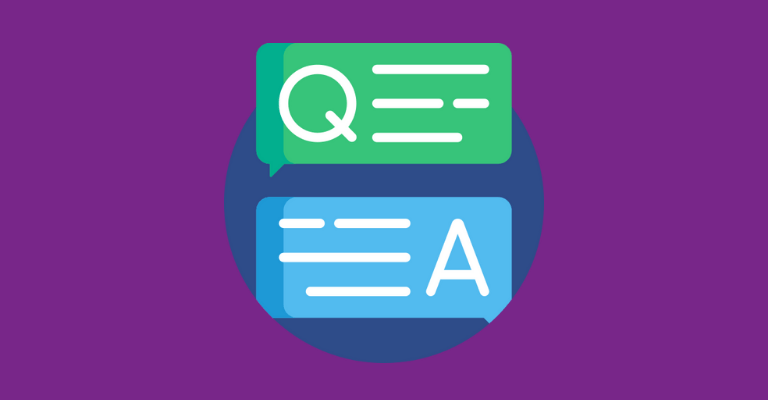 Which is the best music bot for Discord that is still working?
Hydra Bot and MEE6 Bot are the best Discord music bots available for users after Groovy and Rhythm bots have been shut down.
Which is the most used Discord music bot?
Currently, the MEE6 Bot is the most widely used music bot for Discord.
Are Discord music bots safe to use?
Although Discord music bots offer a variety of cool features, at times they pose a threat of hacking data and spamming. Therefore, users need to be careful while giving out their confidential data.
Conclusion
These are some high-end discord music bots that can offer an array of smart features and a high-quality music experience. These music bots will also offer some great music control options as well. Users can choose any of these music bots as per their requirements to listen to the music while playing games with their friends.