SEGA Genesis is one of those gaming consoles that bring back their childhood memories to many people. It is not surprising, either. With popular games like Sonic the Hedgehog inside, the SEGA Mega Drive had almost everything that users wanted in those times. But, of course, over the last decades, the definitions of gaming have changed rather drastically. Therefore, if you compare the games on SEGA Genesis with the games on PS4 or Xbox Series X, it will not be a fair comparison in the first place.
However, it does not mean you have to forget SEGA Mega Drive entirely. As we said earlier, it is a portal to your childhood memories, and you may want to check out your favorite games. Unfortunately, getting an actual SEGA Genesis or Genesis Mini is not the most viable option out there. Even if you can find used/refurbished products in the market, it is difficult to make them do the job. Fortunately, though, it is where SEGA Genesis emulators enter the scene.
What is a SEGA Genesis Emulator?
SEGA Genesis emulators are pieces of software that can run a virtual SEGA Genesis console within your PC or Mac. You can use this virtual console to play your favorite games as well. You can even download specific games for SEGA Genesis and load them to the Genesis emulator. Unlike what you may think, this process is not complex at all. On the other hand, you do not need any level of technical expertise to play your favorite SEGA games on your Windows PC or Mac. You need one of the best Genesis emulator options, though. These emulators are also the answer to this question: how to play SEGA Genesis games on my PC?
In this article, we have listed more than 10 best Genesis emulators for Windows and Mac. We will talk about the pros and cons of each emulator and who should pick which. This article shall help you if you want to know how to play SEGA Genesis games on your PC.
Now that you know what we are up to, shall we check out the best SEGA Genesis emulator options for both Windows and macOS?
The Best SEGA Genesis Emulator Options
Works with: Windows, macOS, Linux
Fusion is probably your best choice if you are looking for an effective SEGA Genesis emulator for Windows, macOS, and Linux. Optimization is the best part about the SEGA emulator if you ask us. Once installed, you get to enjoy the highest-quality gameplay with full support for the keyboard and mouse. The best part? You can even play your favorite SEGA Genesis titles at 60fps. The graphics plugin does a great job when it comes to rendering even the smallest details possible.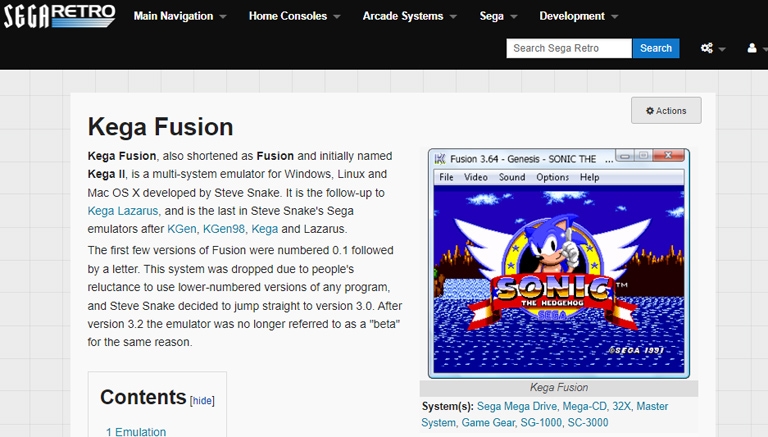 ROM support is also a great thing about the Fusion SEGA Genesis emulator. You can bring in ROMs from the different categories such as MasterSystem, SEGA CD, Genesis /x32, and GameGear. The system also brings full support for dedicated SEGA controllers. Last but not least, there are options to record the sound from the game. We still have to wait for a while for video recording, though. Conclusively, though, Fusion checks all the boxes when you want to enjoy your favorite SEGA Genesis ROMs.
Available for: Windows, macOS, Android
OpenEMU is not a SEGA-specific gaming emulator, but it can do a great job, nevertheless. OpenEMU allows you to play different games made for different consoles, including but not limited to SEGA Genesis, Nintendo DS, Sony PlayStation, etc. This open-source tool also becomes a platform where you can manage your entire collection of ROMs and games. The best part is that you can expect the same great experience on Windows, macOS, and Android.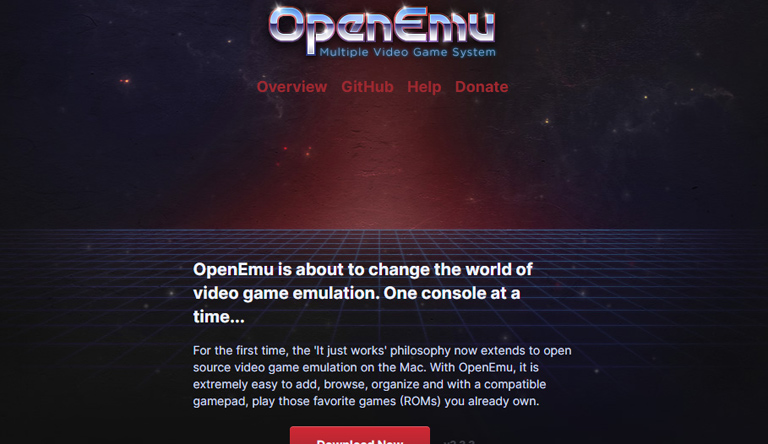 Something great about OpenEMU is that "it just works." You do not have to worry about compatibility issues or complex codes if you want to play your favorite games from SEGA Mega Drive. Instead, you can download the ROM and start playing the game. We must also talk about advanced features like virtual controllers, core management, etc. You can always add more cores to the system if you want to play a particular game using the emulator, but support for SEGA Genesis is one of the basics.
Available for: Windows
MegaSis is another awesome Sega Mega Drive emulator that you should try. It is an impressive option if you want the smoothest emulation experience on your Windows 10 PC. As you can guess, MegaSis is available for only Windows. On the bright side, the emulator software does not require a lot of resources from the PC at any point. Instead, you get amazing features like gamepad support, saving options, and even graphical acceleration.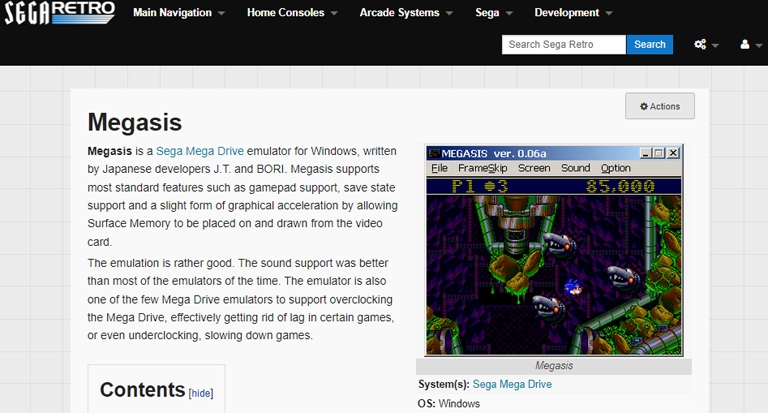 We also recommend MegaSis for its impressive compatibility. You can load almost every ROM made for the SEGA Genesis console, and you will have a good time. In particular, you will love the option to overclock the SEGA Mega Drive emulation. Following this step will ensure that you can improve the overall performance of gaming in the long run. One problem with the MegaSis SEGA Genesis emulator is that it does not receive any regular updates.
Available for: Windows, macOS
Genesis Plus is another straightforward SEGA Genesis emulator that you should try. While it does not come with many fancy features, the emulator ensures maximum stability and security. You do not have to worry about sloppy framerates or unforeseen errors during gameplay. Because the tool offers support for BIN, SMD, and ZIP-based game ROMs, you will not have trouble playing your favorite titles. If you have a PC with Windows 7 or later, Genesis Plus should run fine.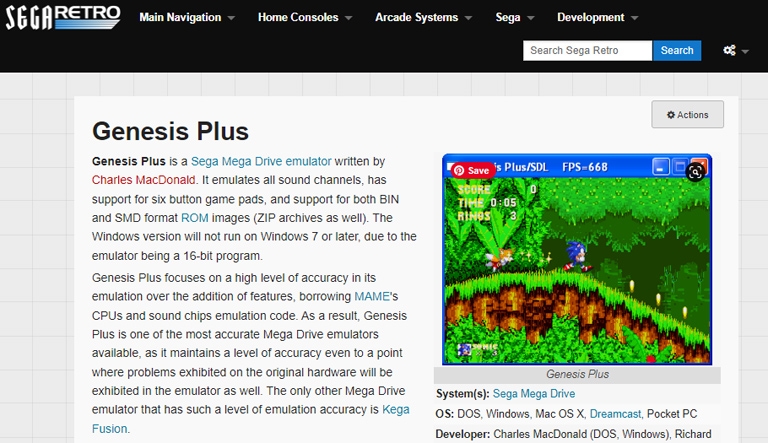 There are a few interesting things about the emulator, though. For instance, the emulator resembles its core similarity to the SEGA Mega Drive in such a way that it will emulate the same hardware errors that you may have seen while playing on a SEGA Genesis console. In terms of performance, this emulator is better than the one from SEGA as well, if that's something you will be interested in. Overall, Genesis Plus is quite a big package of features.
Available for: Windows, Linux
Gens is another SEGA Genesis emulator that deserves a place on this list. If you think Fusion had a fewer set of features, you should definitely consider upgrading to Gens. This fancy-looking Genesis emulator can help you play games at the highest quality without much effort from your side. The package works on both Linux and Windows, and macOS is out of the question now. On the bright side, Gens is an open-source emulator, and you may find third-party ports for Mac.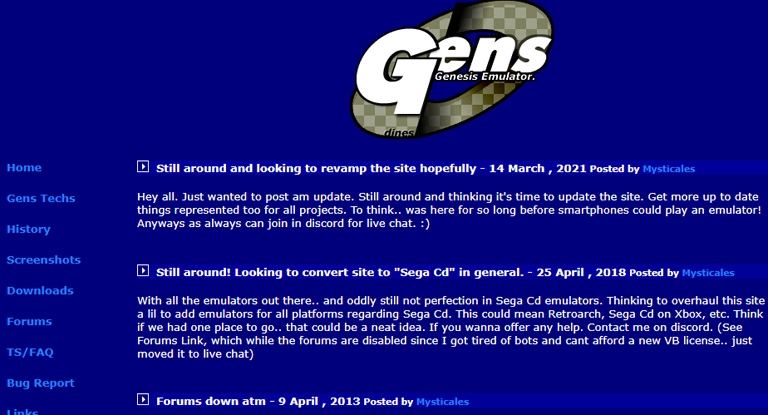 There are a few areas where Gens gets everything close to perfect, though. For instance, if we consider the aspect of game compatibility, Gens offers an impressive figure of 92%. It means you can play almost every game ROM that you download from the internet. As you can guess, the emulator offers full support for many types of ROMs as well. At the end of the day, you do not have to worry about what is happening under the hood. Instead, you can focus on reliving your childhood days with those classic titles on the screen.
RetroArch is another awesome emulator that you can use to play Sega Genesis games. You will love the UI and design of the emulator if you are looking for something more advanced. Unlike the other emulators that we have listed here, RetroArch receives constant updates from the developer. Therefore, you do not have to worry about the performance part. You might have noticed that RetroArch is not a dedicated SEGA Mega Drive emulator. Instead, it allows you to emulate devices like N64, Nintendo 3DS, and Dreamcast.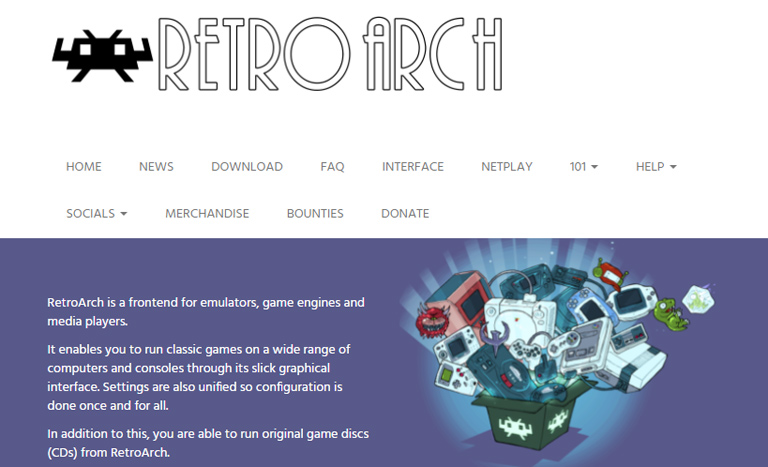 It is also worth mentioning that you can get RetroArch for not only Windows and Mac but also Linux, iOS, Raspberry Pi, Android, and FreeBSD. We would like to appreciate the design aesthetics of the emulator at this point. Instead of running your favorite classic games on a normal window, RetroArch will create a design that resembles your consoles. Therefore, you can have a gameplay experience that hits close to those good old days.
Other SEGA Genesis Emulators You Can Try
Here is a list of the other SEGA Genesis emulators you can try. While some of them are dedicated to SEGA Mega Drive, others can help you emulate different devices. We have also listed some of the best online SEGA Genesis emulators that you can access from both PC and Mac.
BizHawk is available for Windows and allows you to run SEGA Mega Drive games. You can use the same tool to emulate other devices such as SNES.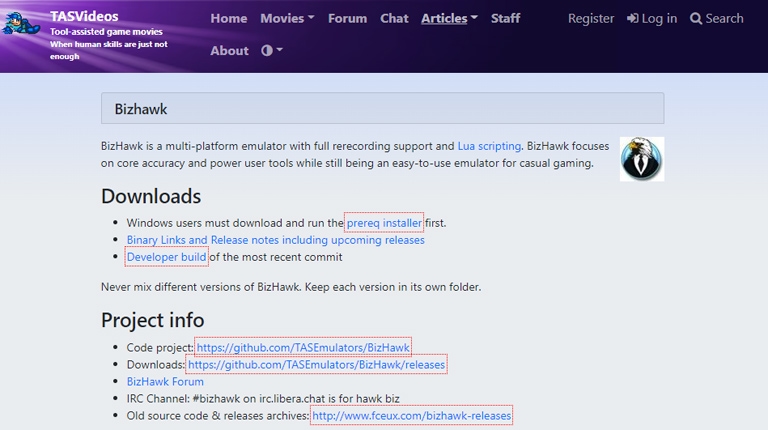 Gens Plus is an upgraded version of Gens SEGA Genesis emulator in that it packs many more features. If you are looking for the ultimate performance, you should check this out.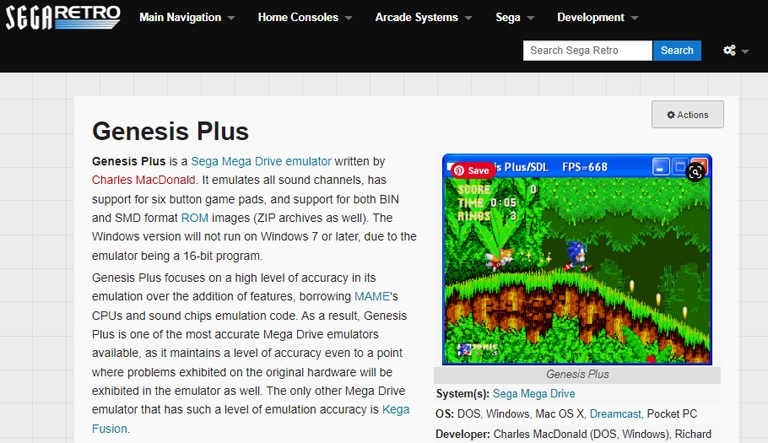 DGen is a feature-rich emulator that can help you play all your favorite titles that ran on SEGA Genesis. This version packs OpenGL support and amazing features under the hood.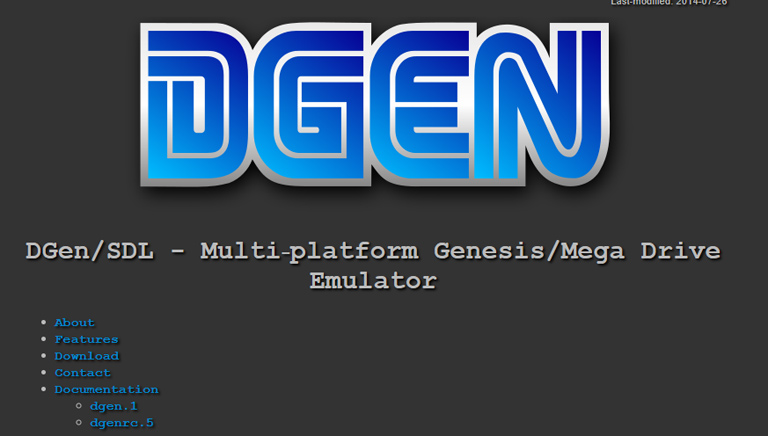 PlayRetroGames.com is a great website where you can play classic games from multiple systems, including SEGA Mega Drive. If you do not want to install anything on your PC, you can rely on this website.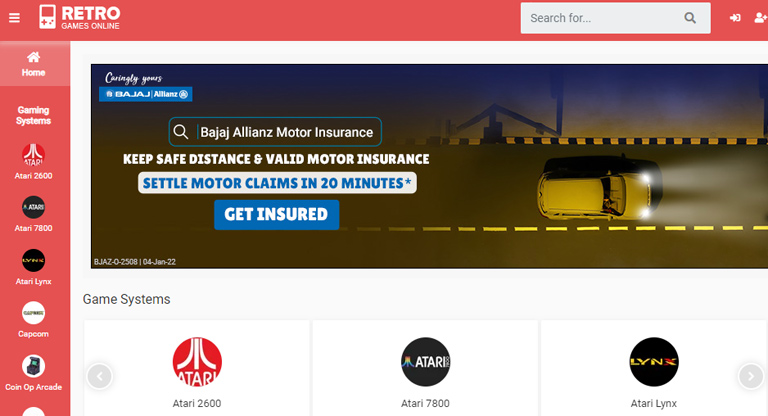 If you would rather use a dedicated platform, you can try what SSEGA.com has to offer. This website packs a lot of games that you can emulate using the built-in SEGA Genesis console emulator package.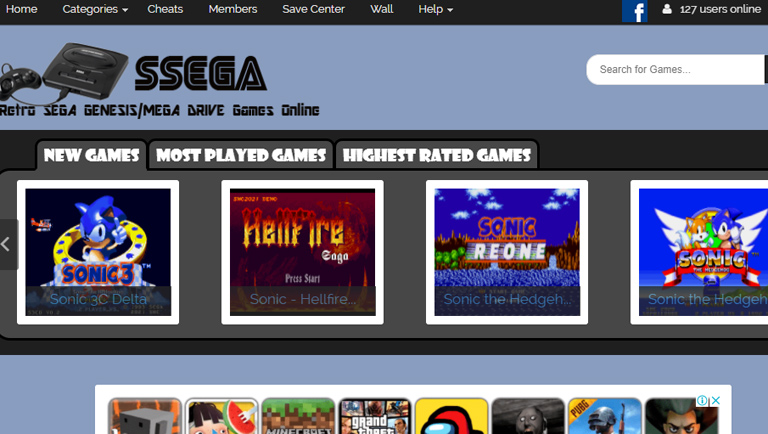 Conclusion
We believe this guide helps you play your favorite SEGA Genesis console games from the good-old past. It is impressive that you do not have to get an expensive classic console anymore. Instead, you can download all the game ROMs you want from one of the suitable websites. On that note, you can use websites such as ROMSPedia, which packs an impressive collection of ROMS in different file formats.