Most of you might have forgotten the hardships people went through to make video calls. You had to sit in front of your computer, set up the dial-up connection, wait for AIM to launch, and then talk to the person on the other end with buffering video. Fortunately, with the advent of faster mobile internet access and the increasing number of smartphones, those are stories of the past.
On Android, it takes only a few taps to make free video calls. As these technologies have become so common, people have developed different video calling needs. For instance, if you want a video call app for Android for professional needs, you need features like screen sharing and the number of supported participants. On the other hand, if you want to hang out with your friends, you may need better emoji/effect support.
Don't worry, though. We have compiled a list of the best video chat apps for Android. You can use these Android apps to engage in free video chat. Excited? Keep reading on.
Best Video Chat Apps for Android
#1 Microsoft Teams
Microsoft Teams is perhaps the best Android video chat app for professional needs. It is a communication platform in the first place but adds some cool features like document support and screen sharing. You can use Microsoft Teams to set up meetings as well.
We cannot recommend Microsoft Teams to individual users, though. The setup can be quite tedious for at least some people. On the bright side, Microsoft Teams can be a central space where you can have all your official communication — right from your Android phone.
#2 Signal
If you want to make free video calls without any privacy concerns, you should check out Signal, available for Android and most computing platforms. Often considered the privacy-friendly alternative for WhatsApp, this messenger app allows you to make free video calls with ease. Everything you share via the app is encrypted, and you do not have to worry about being spied on.
There is a big caveat, though. We cannot really recommend Signal for professional needs. The features aren't that tailored for business-based purposes. We also think Signal can improve the group video chat options. As of now, they are quite limited. We would love to see some extra options for better interaction. You will still have basic features like emoji and sticker support.
If you prioritize privacy over everything else, Signal is an easy choice. You do not have to think twice about it. But, it may not be the most feature-rich video conferencing app for Android.
#3 Viber Messenger
Viber Messenger is another Instant Messaging app and one of the popular video chatting apps for Android. It comes with the same set of core features as WhatsApp or Telegram. However, you can find some more features in terms of customization.
As far as video calls are concerned, Viber Messenger allows you to add up to 20 members to a call. While it is not the most popular app in the United States, there is a great userbase in other countries. Of course, it is a great way for free video calls.
#4 Google Duo
Google Duo is hands down a great private video chat app for Android. Do you know why? It comes from the same company that makes Android. Due to this reason alone, Google Duo can offer you the best video calling experience all day. Unlike some other video chatting apps, though, Duo does not focus on cutting down data usage.
As a result, you may find that Google Duo uses a considerable amount of data during a call. The good thing? You can enjoy HD-quality calls with no hassle. You can connect to Google Duo using the mobile number or your Google account. As far as group video calls are concerned, they can accommodate up to 32 users at the same time.
We think you should give Google Duo a try if you are looking for improved quality for video calls. It is free of cost and integrates well with the Android ecosystem.
#5 Telegram
If you think Signal is not enough for your secure video calling needs, you should try Telegram. It is one of the most popular Instant Messaging platforms. Telegram allows a huge number of people to be a part of a video call, but only a limited number of users can turn on the video.
Recently, Telegram for Android has introduced some useful features. For instance, you now have options to share your screen with the video call. Like Signal, Telegram deeply believes in privacy and security. Therefore, you can enjoy the best features without compromising what you share on the internet.
#6 WebEx Meetings
#7 WhatsApp
WhatsApp is undoubtedly the best video chat app for Android due to many reasons. One, WhatsApp is free to use, and you can have up to 8 people in a single video call. Two, it integrates with the messaging and social media aspects of the app. Three, you can connect with people based on their cellular numbers. Last but not least, WhatsApp video calls work so well on Android smartphones, even if you have a quite old model.
We also have to appreciate the minimal User Interface that WhatsApp comes with. You can get started with the app in a few seconds, and there are no annoying ads or pop-up messages. WhatsApp is currently owned by Facebook, and we can expect some ads to appear soon. On the other side of the spectrum, WhatsApp is known for some privacy-related controversies.
Currently, though, the app offers end-to-end encryption for video calls as well. In total, if you need an app to make free casual video calls, you can choose WhatsApp.
#8 Skype
If you need an all-in-one video chat app for Android, you will have better luck with Skype. Unlike WhatsApp, Skype comes with a few features that professional environments will find useful. For instance, in addition to video and audio, screen contents can also be shared through a Skype call. Skype may not be the most data-conscious app, though.
Because the application focuses on high-quality video calls, the data usage will be on the higher side. But it can be a boon when you are in an official meeting session, right? By the way, a single video call on Skype can accommodate up to 50 users, which is great. Additional features include VoIP calling, which comes at lower costs than you can imagine.
If you want business-focused features, you may have to pay more, though. Otherwise, Skype is a great app to make free-of-cost video calls and low-cost telephone calls.
#9 Zoom
Even though it is not a smartphone-first solution, Zoom is a great video chat app for Android. We are able to add Zoom to the list due to two reasons. First, the Zoom video conferencing service is pretty great and solid. You do not have to worry about security or performance. Second, the Android app from Zoom is designed in a great manner.
Unlike most of the apps we have listed so far, Zoom is suitable for personal and professional needs. It may be a cousins' hangout session or a serious meeting from the office. You can handle both types of events using the Android app for Zoom. Like Skype, Zoom is available on a variety of platforms. So, you can access all the events from any place you want.
At the end of the day, though, Zoom is a freemium app. Therefore, if you increase the number of participants, you may see some upgrade pop-ups or restrictions.
#10 ICQ
#11 JusTalk
JusTalk is a fun-oriented video calling app available for Android and other platforms. On Android, it creates a new way of making video calls. In addition to audio and video exchange, you can doodle on the other one's faces and bring in a lot of effects.
You can consider JusTalk a more creative alternative for Google Duo. Like Google Duo, though, JusTalk brings you high-quality video. It might also consume a considerable amount of data. While the core app is free, you may have to pay for some in-app effects.
#12 Google Meet
Google Meet is not a private video calling app, but you can easily use it for group meetings. It comes with a nice set of features, such as screen sharing and live captions. These will be handy when you want to talk about something serious in your organization or elsewhere.
As it goes without saying, Google Meet can integrate well with your Google account. You will be able to share Google Meet links with the invitees when you organize a virtual call. Or you can simply start a meeting and share the link with your friends. Either way, Google Meet offers the best meeting experience out there.
#13 Discord
If you want to make video calls with your gaming friends or streaming community, you should check out the Discord app on Android. Of course, you cannot make direct video calls to people. On the other hand, you've to set up the server first.
Once you have set up the server, Discord will become a great place for communication and entertainment. From random chats to high-quality video calls, everything is available through the app. Once again, it might not be a great choice for work-related calls.
#14 IMO
#15 LINE
#16 Facebook Messenger
Even though Facebook owns WhatsApp, it does not mean we can avoid including Messenger on this list. It is a great way to make free video calls from your Android smartphone. The person on the other end does not even need a Facebook account. The Messenger app for Android is enough.
There are a few great features of Facebook Messenger. For instance, it provides a great balance of data use and quality. You do not have to worry about running out of WiFi quotas anytime soon. You can also play a few games amidst the chat and video call. The UI is also pretty awesome.
Frequently Asked Questions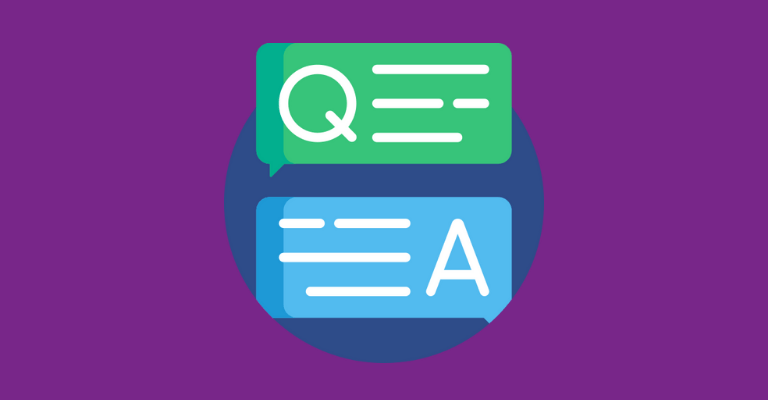 How can I video call without any app?
There are a few ways to make video calls without an app. One, you can try the native video calling facility of the cellular provider. It will be easier if you have a 4G or 5G connection. Two, you can use one of the website-based video chat services.
Can you video chat with Android?
Yes, you can video chat with Android quite easily. If you want better features, you can always install one of the third-party video chatting apps available for the platform.
Which is the safe video chatting app for Android?
Signal and Telegram are the safest ways to make video calls from Android. Both these IM services focus on privacy and data security. It means everything you share via the platform will be safe and secure. These are sometimes considered safer than built-in video call options on Android.
Conclusion
We have made the list of Android video chat apps as diverse as possible. However, if you think we missed out on an app that should be on the list, do let us know through your comments. Also, feel free to check our random video chat apps article.