Social media marketing is a minefield. There are no two ways about it. Owning your audience, fostering genuine growth and engagement, and driving as many potential customers to your website as possible without making yourself look a fool is no simple task.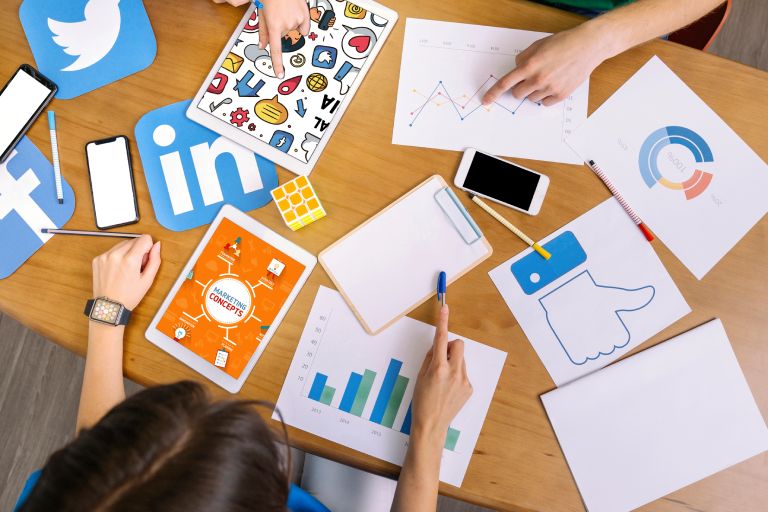 The good news is that we're going to share the biggest social media marketing no-no so that you can successfully avoid it.
There are many no-no's on social media however the one, biggest social media marketing mistake has to be.
*Drum roll please*
Trying to be something you are not.
That's right:
Adopting a brand-voice that simply doesn't work / trying to connect with an audience that isn't interested.
Curating content without crediting the author.
Half-heartedly 'supporting' causes.
There are many, many ways that this can come across but ultimately, the biggest mistake you can make as a business on social media is trying to pose as something you clearly are not.
1. Adopting a Brand-Voice That Simply Doesn't Work
You need to know your audience, your competitors, and where your brand and business fits into the current marketplace.
Remember, social media is made up of people and we can see through disingenuous brands who are trying to make themselves out to be something that they are not.
Don't assume the brand voice that you like or think works best. Instead, you need to conduct extensive research so that you can assume the brand voice you know for certain your ideal customers will respond to.
There's no good trying to be "down with the kids" if your ideal buyer person is in their sixties.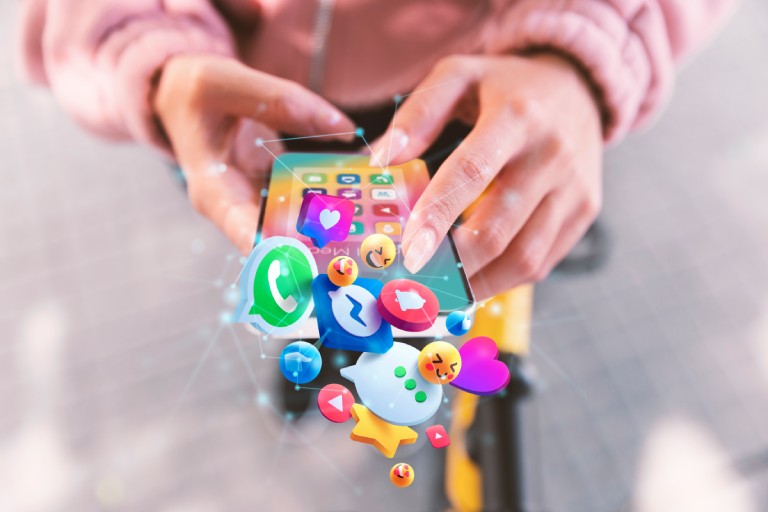 Your brand-voice is everything and if you don't fully understand your audience or where your product or service fits into the market, then you'll never truly know what yours should sound like.
Would a risk management company do well with a care-free "nothing bad ever happens" attitude?
While on the subject of "trying to be someone you're not", you have to be mindful of the way you curate content.
Whether you don't have a content marketing strategy in place or you simply 'fill in the gaps' with one or two curated social media posts a week – you must credit the original author.
If you share content that someone else created on your business page without any mention of where it came from, it makes you look as though you are trying to take credit for it.
Again; "trying to be someone you're not".
Your audience will see right through you.
If you are struggling with ideas for content, you best find a social media marketing agency and let them take care of the hard work for you.
3. Half-Heartedly 'Supporting' Causes
As a brand and business owner you should aim to remain politically neutral (unless of course your target audience is very, very one-sided).
In any case, taking a neutral stance and focusing on sharing high value posts that are informative and entertaining is recommended.
That said, if you do decide to 'support' a cause – make sure you darn well support them properly.
Why?
Because if the average business' social media account has anything to say it's that changing your profile picture to a black square or adding a rainbow flag to your posts during the month of June is more than enough to be an "ally".
Don't half-arse your support for causes on social media. Either go all in and make actionable contributions or stay silent.
Final Words: Redefine What It Means to Be Authentic
The real problem is that everyone online today seems to be obsessed with the word "authentic" and yet have no idea what it means.
It's up to you to redefine what it means to be authentic.
Don't try to be something you're not. Know your audience, your competitors, and how you fit into the market and then find your brand voice.
And remember, when it comes to 'showing support', actions speak louder than words.
If you want people to take you seriously on social media, make sure you are beyond reproach.