Home Depot is a top-notch place to shop for all of your home improvement needs. It won't be an overstatement to call it a one-stop shop for all your home needs. But can you say the same about payment methods?
We're here to break it down for you. In this post we will discuss does Home Depot take Apple Pay or not. Plus a special rundown to improve your payment experience at Home Depot.
Does Home Depot Accept Apple Pay?
This may be disappointing to some iPhone users. But unfortunately, you cannot use Apple Pay as a payment method at Home Depot. The store only accepts cash, credit, debit cards, and a few other forms of payment.
This is because Home Depot and PayPal partnered in 2012 to make it possible for customers to use their services to make transactions. Although giving consumers more choices is generally a good thing, PayPal and Apple Pay are actually two different digital wallet companies.
Both NFC payment services are competing to establish exclusive rights with merchants. Therefore, it is highly possible that PayPal specified that they were the only digital wallet option that Home Depot offered when they agreed to a collaboration.
For Home Depot, Apple Pay may be a deal in the future. But that's highly doubtful, so long as they're under a contract with PayPal.
What Payments Does Home Depot Accept?
Now that we got the big one out of the way. Let's move on to what payment methods Home Depot do accept.
Cash is often Home Depot's most widely accepted and preferred form of payment. Mainly because dealing in cash has no associated costs.
Though debit and credit card transactions are accepted, they are slightly less desirable than cash because of the associated costs. Home Depot also accepts payments made using personal checks. However, this approach is rarely used.
The most appealing mode of payment for both the brand and the customer is the Home Depot credit card which offers customers a variety of advantages and discounts. The drawback is that you can't use this card to buy things online (unless through the app), only in stores.
Gift cards are another method of payment at Home Depot. These gift cards can be purchased, but their funds can only be used at Home Depot. And, of course, PayPal is a major player in the picture. When you make a purchase with a PayPal-linked card, the funds are deducted directly from your PayPal account.
Home Depot App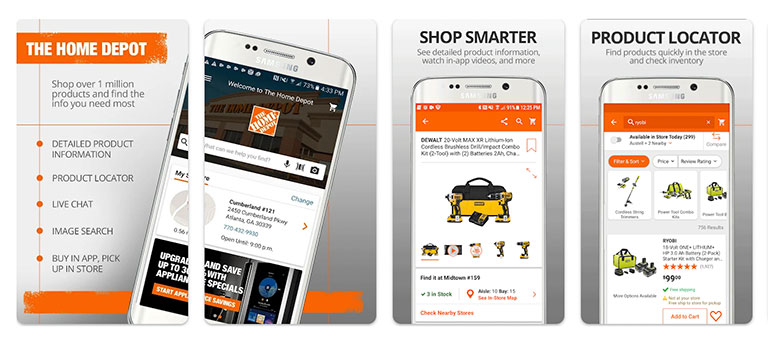 Home Depot mobile application also doesn't support payment options, such as Apple Pay or Google Pay. However, you can use certain other payment options.
Just like any other app, it supports the use of credit and debit cards as well as PayPal is included as a payment method. You can use a Home Depot's own credit card on the mobile app, and the process is similar to that of a regular credit card.
After adding an item to your shopping basket, you can choose from several payment options at the checkout.
In case you select a credit/debit card to make a purchase, you need to enter your credit card details in the relevant areas. Select the field where you can enter the gift card number if you wish to redeem it, then select proceed. After filling out the necessary pins, the purchase will be processed immediately.
In the event that you choose PayPal to settle the bill, you will be taken to the PayPal website or app, where you can log in and confirm the payment. After signing in, you will be redirected back to the Home Depot app, where you can see a confirmation of your purchase.
After entering the necessary data, the app will execute the order and notify you through email of the order's completion and its subsequent shipment.
If at any point during this process you face difficulties or have questions, you can always contact Home Depot customer service for assistance on the application itself.
Home Depot Credit Cards
Home Depot offers three different types of credit cards, all with their own unique benefits:
The Home Depot Consumer Credit Card
It is best for people who frequently shop at the store and enjoy taking advantage of promotional financing offers. This card also comes with a $0 annual fee. When you spend $299 or more, you can spread the cost into six monthly payments with this credit card.
The Home Depot Business Credit Card
It is best for business owners who frequently shop at the store and need to track their expenses. This card also comes with a $0 annual fee. To put it another way, it's designed for a company whose goal is to enable its employees to get necessary materials on a "pay as you go" basis. A Pro Xtra Membership is included, providing you with even more perks.
The Home Depot Project Loan Card
Whether you're a DIY renovator or a professional with a small project, you can use this card. The borrowing limit is up to $55,000, and the payment plan extends over six months, so you can buy what you want now and worry about it afterward. Since you won't have to pay interest, this could end up saving you money on the cost of the supplies and equipment. The card does not charge any sort of yearly fee.
PayPal Is Changing the Game
Apple Pay at Home Depot is only a dream to many iPhone users, but it is stepping up the payment game by introducing various offers and technologies to help customers experience the same enthusiasm as with their shopping experience.
The PayPal "Pay in 4" offer is one of the service's top options. You can divide up the cost of purchase into four manageable installments using this service. Unless you're late with a payment, you probably won't have to pay interest on these types of transactions.
Instead of saving up for a large purchase, you can make a larger one right away without worrying about having the money. And since Home Depot is an exclusive partner to PayPal, the service is extended to them as well. However, it is only for a limited number of items.
This is especially beneficial for people who are hesitant to take up a credit card or are unable to get one due to poor credit scores.
Frequently Asked Questions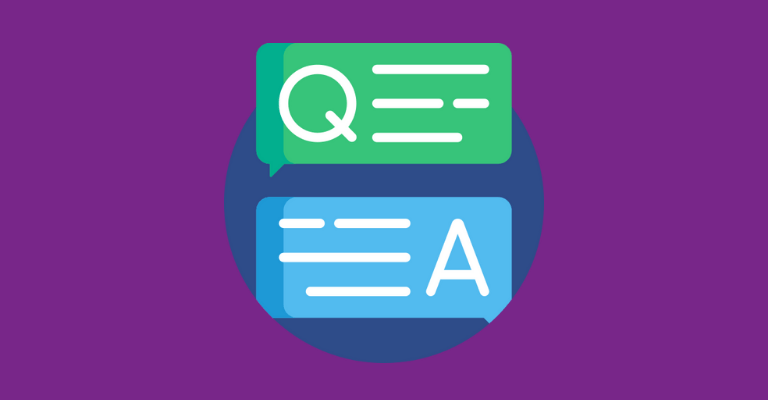 Can I pay with Apple Pay at Home Depot?
No, Apple Pay is not accepted as a form of payment at Home Depot. However, they do accept other options like PayPal and credit cards. You can also use gift cards and cash if you want.
Does Home Depot accept mobile pay?
There are no supported mobile payment methods at Home Depot except for PayPal.
Does Home Depot have touchless pay?
No, Home Depot does not accept any type of touchless payment that is based on NFC technology at this time.
What payments does Home Depot accept?
Home Depot accepts various payment methods, including cash, checks, credit cards, debit cards, and gift cards. They also accept PayPal as a form of payment.
Wrapping Up
So that's the long and short of it. Apple Pay at Home Depot is not accepted as a valid payment does not accept as a form of payment, but they do accept other options like PayPal, credit cards, and debit cards. You can also use gift cards and cash if you want.