For audio editors who can afford a Mac, Logic Pro has been the go-to option for all things audio. This studio-grade recording program has also been part of countless projects of international repute. But what if you do not have a Mac? More importantly, what if your entire workflow is based on Microsoft Windows? Well, Logic Pro X is not available for Windows at this point, and it will most likely not be soon.
Therefore, if you want to enjoy the same set of Logic Pro X features on Windows, you have to look at alternatives for Logic Pro on Windows 10 and 11. To be honest with you, it is easier said than done. Although there are many studio-grade audio editors in the industry, finding products that compete well with Logic Pro X is difficult. It requires a lot of research to understand each suite's different features.
In this article, we have prepared a list of the best alternatives to Logic Pro on Windows. We have picked the options based on different criteria: their features, pricing, compatibility, and suitability as an audio suite. We will now jump into the list and explore what these alternatives offer.
Best Alternatives for Logic Pro on Windows
Availability: Windows, macOS
Pricing: Starts at $99.99
Steinberg Cubase, better known as Cubase, is a digital audio workstation (DAW) that can replace Logic Pro X on Windows. It has been designed for MIDI recording, arranging, and editing of audio resources and receives regular updates from the developer. More importantly, Cubase is available for both Windows and macOS. If you have a multi-device workstation, you can use the same tool on both your PC and Mac.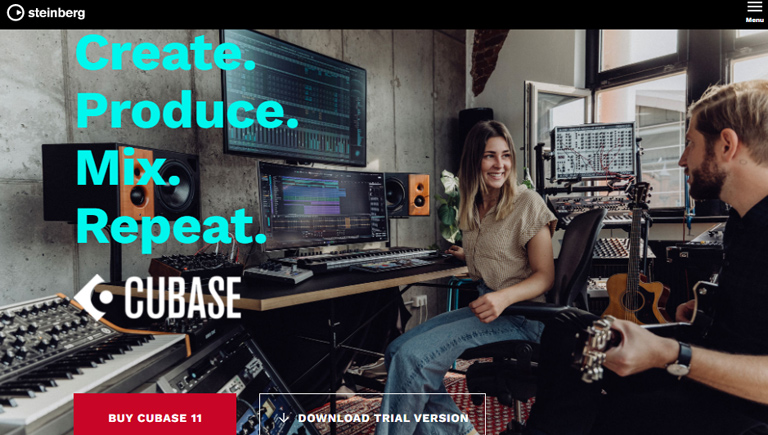 We have to note that Cubase is one of the more expensive alternatives to Logic Pro X on Windows. However, you get an ultra-clean User Interface and integration options. Because Cubase has been in the industry for more than three decades, finding compatible hardware will not be an issue. Similarly, the user community is also very strong.
Availability: Windows, macOS
Pricing: Starts at $99
Previously called FruityLoops, FL Studio is another DAW that can bring you the same set of features that you may expect from Logic Pro X. Unlike Cubase, though, FL Studio apps are available for Windows, macOS, iOS, Android, etc. You also have a number of variants to choose from, depending on the level of knowledge you have and the features you need.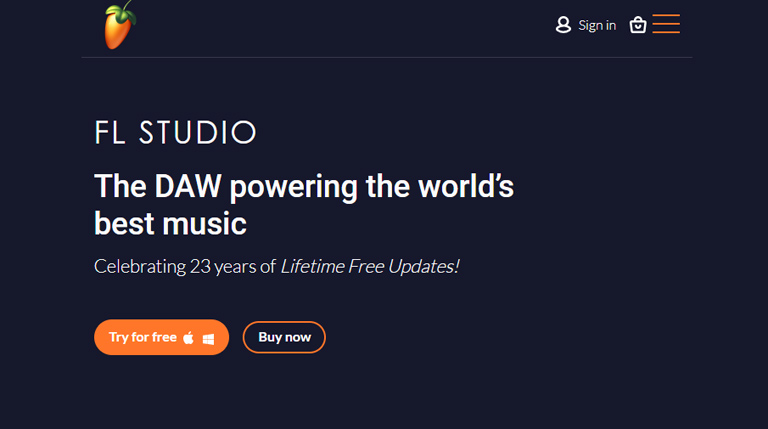 As you can expect, FL Studio is packed with one of the best UI designs out there. The scalable interface keeps your workflow going no matter which screen you are using. It is also easy to create new piano rolls and other patterns using the app. You can also explore recording options, but you do not have access to the track-based recording. There are some software bugs as well.
Availability: Windows, macOS, Linux
Pricing: Freemium
Are you looking for an affordable alternative for Logic Pro on Windows 10 or 11? In that case, you must check out what REAPER has to offer. Despite being a digital audio workstation, REAPER does not consume a lot of resources. Therefore, you can download and install the program in an instant. Due to its freemium model, you can test REAPER for up to 60 days and decide whether you want to upgrade.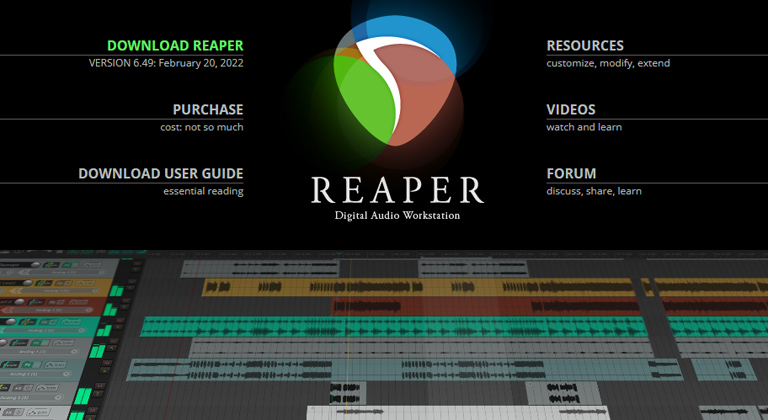 Now, coming to the audio editing functions, REAPER does not disappoint. It gives you access to not only track recording but also MIDI recording, processing, and mixing. In other words, you do not need other tools if you have the full version of REAPER at your disposal. More importantly, REAPER receives regular updates, which are filled with new features and bug/stability fixes.
Availability: Windows, macOS, Linux
Pricing: Free, Open Source
You can find many open-source alternatives for Logic Pro on Windows, and LMMS is the best option in the market right now. While it packs all the features you would expect from a DAW, you do not have to be an expert to get started with LMMS. On the other hand, if you want to produce music with your computer or engage with some playback instruments, it can be done within minutes.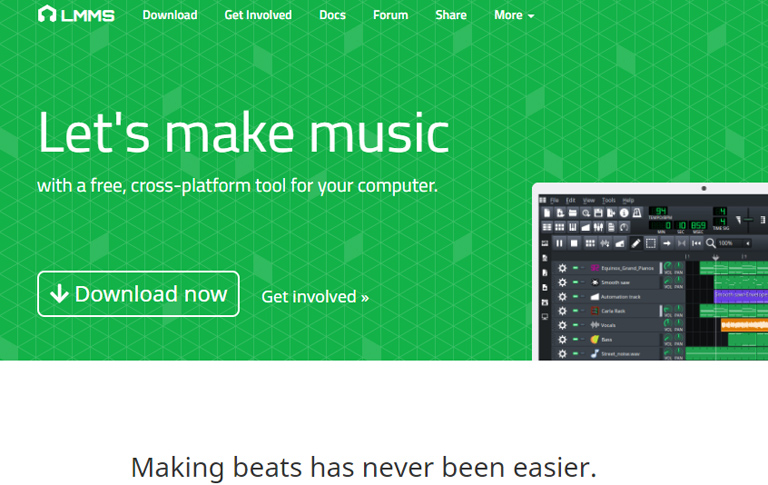 The best part about LMMS is that it has been made by musicians across the world. Therefore, the features are optimized for maximum performance. As for the UI, things are pretty straightforward too. You might need a day or two to master the design, though. At the end of the day, even if you come across problems, it is all good, thanks to the wonderful community behind LMMS.
Availability: Windows, macOS
Pricing: Starts at $99
Ableton Live is another DAW that we cannot exclude while listing the best alternatives for Logic Pro X. It is a paid alternative, but the features you get are amazing on any level. At the end of the day, if you are looking for pure music production, Ableton Live will not let you down. It is also worth noting that Ableton Live has a more intuitive User Interface than that of Logic Pro.
If we go deep into the list of features, you will be happy to find multi-track recording support and audio to MIDI conversion on it. You can also get going with group tracks, VST, advanced wrapping, and time-stretching options in the package. Even better is the collection of effects that you can check out in the program. Having said this, it would be nice to have better options for noise reduction.
Availability: Windows, macOS
Pricing: Starts at $20.99 per month
If you want to focus on sound mixing and editing, you can consider Adobe Audition as a great contender for Logic Pro from Apple. As you can guess, the Adobe CC suite is quite powerful and is used by thousands of creators across the globe. Therefore, even if you take time to get past the steep learning curve, you can be assisted by an impressive community.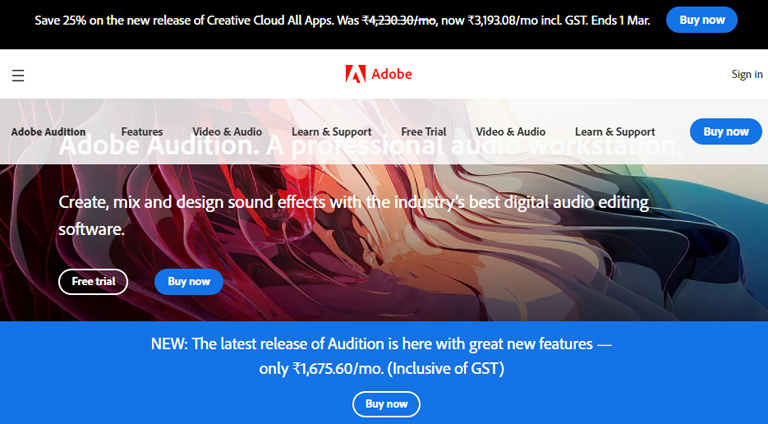 There are multiple advantages that Adobe Audition can offer. For instance, it comes with multi-function audio editing that combines MIDI and other types of recording. Because the Adobe suite has been live for a lot of time, you do not have to worry about cross-platform compatibility anymore. Given that you have a PC with enough power, background processing features will also come in handy.
Availability: Windows
Pricing: Starts at $29.99
Pro Tools from Avid has been a regular member of all lists talking about Logic Pro X alternatives. This fully-fledged DAW has attracted so many customers in the past years as well. If you are looking for a Logic Pro X alternative that you can take to industry-level music production, Pro Tools is a great option, indeed. At the end of the day, you won't be disappointed.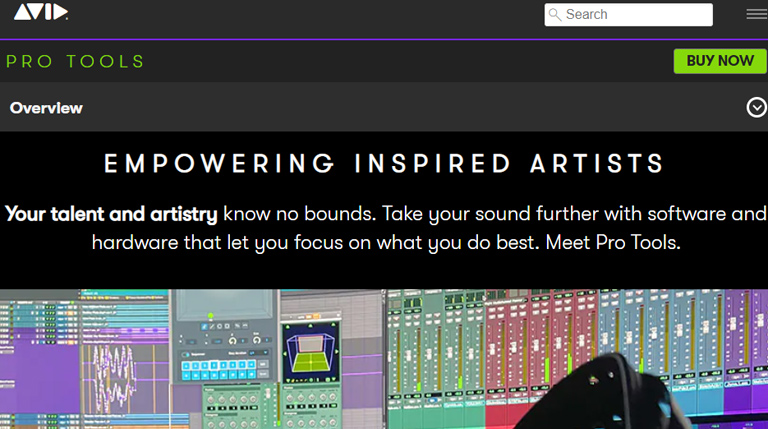 However, some might feel that Pro Tools is overkill. If you have just stepped into the world of audio mixing and editing, the Pro Tools interface may come off as something too extreme. You may need more time to get used to the variety of visual bars and everything. On the bright side, when you step up your game, you don't have to worry about hardware compatibility or scalability.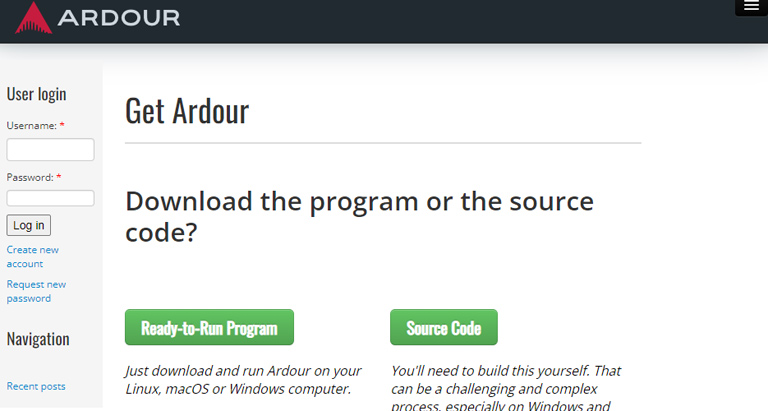 Ardour is another free DAW program that you can run on Windows, macOS, and Linux. Because it is entirely open-source, you do not have to worry about pricing-related hassles, either. You get some cool features in the package, such as multi-display support and LADSPA plugin support. However, you may have to get some additional tools if you want to create a big project using Ardour. If you keep this particular limitation aside, Ardour is a great option for most people.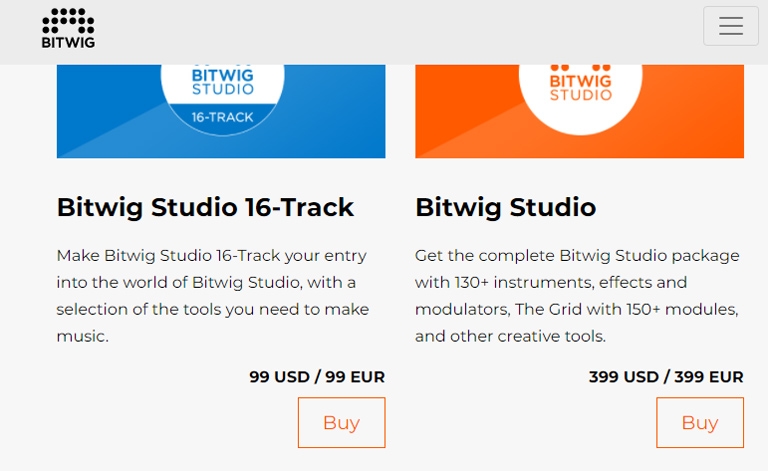 Bitwig Studio is one of the other Logic Pro alternatives for Windows 11 and other devices. Compared to the other products we have listed here, Bitwig Studio is more comprehensive. It means you can rely on the tool for your entire project. From MIDI effects to composition tools and from crash protection to a clean preset browser, everything is included in the package. It does not have a free version, though. You have to pay an amount of $399 if you need the best results.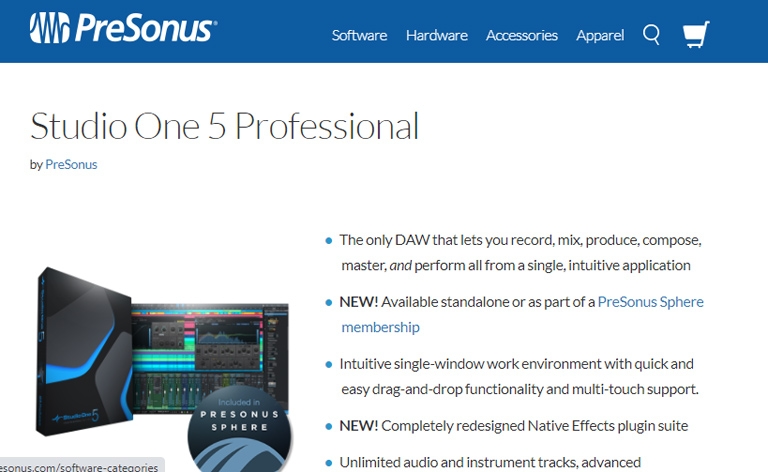 Studio One 5 is another premium audio recording and mixing program that is available for Windows. Because it has been designed for creative sound management, you can go to town on the options it offers. It happens to be the only DAW application where you can mix, produce, compose, master, and perform — without having to leave the application. With every update, the developer team introduces new features. It even has some fancy features like analog console emulation. Its pricing starts from $99.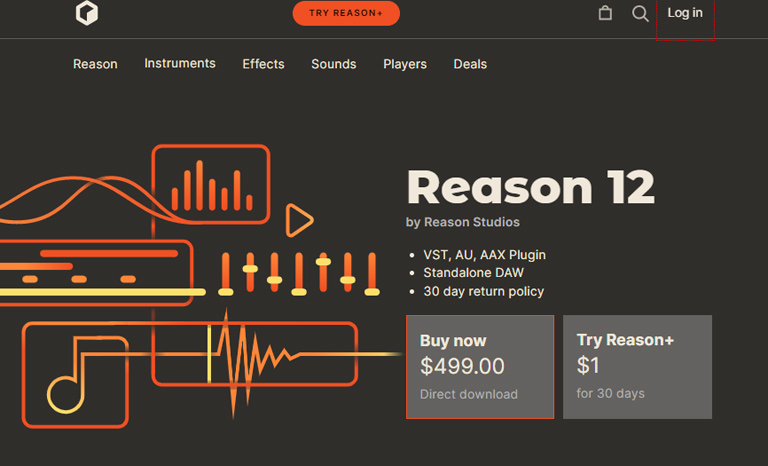 Reason is another DAW that we can consider while choosing the best alternatives for Logic Pro. Because the tool is available on macOS and Windows, you can consider the suite for your multi-system workstation also. Now, coming to the features, VST support and the modular design are worth-noting features. It does a great job of mimicking hardware through an impressive User Interface. You would not have trouble dealing with different audio formats, either.
Cakewalk used to be a super-expensive DAW program in the older times. However, it is now available for free download with all the awesome features. Therefore, you should consider Cakewalk for Windows if you do not want to get Apple Logic Pro X. Once again, this DAW is quite comprehensive, and it allows you to perform a variety of tasks, including composing, recording, editing, mixing, mastering, and sharing. The UI also does a great job.
Frequently Asked Questions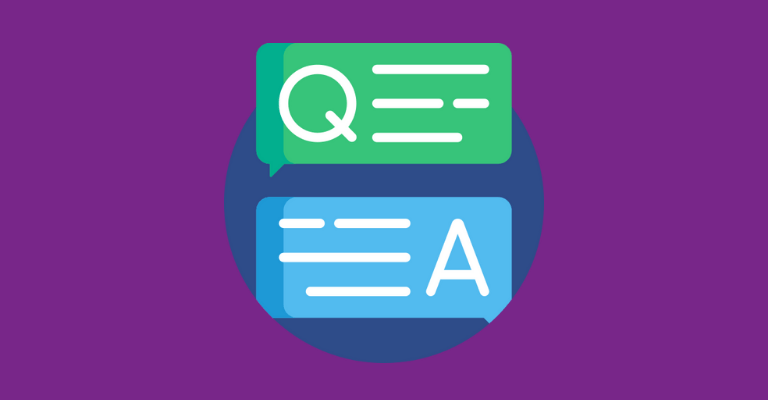 How to download and install Logic Pro for Windows 10/11?
Logic Pro X from Apple is not available for Windows devices. Judging by the way Apple has dealt with software so far, the tool does not seem to be available for Windows anytime soon. Therefore, you have two options if you want to get the Logic Pro experience on Windows 10/11.
One, you can install a virtual machine where you have to install macOS and run Logic Pro. We must say that this is easier said than done since Logic Pro does not work so smoothly. The second option is the more practical one: you can check out one of the Logic Pro alternatives that we have mentioned earlier.
What is the Logic Pro X price for Windows?
Even though Logic Pro X is not available for Windows, you can purchase Logic Pro if you have an Apple ID. It will be quite an expensive affair, though. Instead, you can check out one of the paid Logic Pro alternatives on the list.
Are Logic Pro Windows alternatives worth it?
Logic Pro Windows alternatives are definitely worth the money and time you dedicate to it. If you look at the list, many products offer features that you cannot find on Logic Pro. For instance, Adobe Audition and Ableton Live are complete music production software with rich editing options. At the end of the day, you do not have to break your wallet, either. Considering all this richness, we would ask you to go for them.
Conclusion
We believe this guide will help you choose the best Logic Pro X alternatives for Windows 10 and 11. We have done proper research into the multiple options so that you do not have to. Instead, you can consider all the features you need and the budget to pick one of the tools from the list.