When you update your iPhone to the latest version of iOS, you do it expecting a number of cool features, do you not? More often than not, though, you encounter some errors. The iPhone messages are indexing error is one of those situations for sure. It mostly happens when you update the iPhone software, particularly to iOS 13. But what does the iPhone messages are indexing error mean? Is there something wrong with your iPhone Messages?
Don't worry; we have answered all these questions in this guide on how to fix iPhone messages are indexing errors. Before we tell you about the solutions, you have to understand how and why the issue occurs. So, we will address the most common question:
iPhone Messages Indexing: What Does it Mean?
Usually, after a software update, your iPhone/iPad has to reindex many types of content. When we come to the case of messages, text messages and multimedia content from your old messages are to be indexed by the new version of iOS. In most cases, the process takes only a few seconds. You will be able to use the Messages functions within a few seconds. Nevertheless, there are instances when the same process might take up to a few minutes or more. It is when you have encountered the iPhone messages indexing error.
Suppose you have successfully updated your iPhone to the latest software version. And you want to find one of the old messages that you sent or received. As usual, you would open the Messages app and search for the message using some keyword, right? But, if your device faces an error, you will not be able to see those messages. Instead, you will find a message saying that "More results will be shown once Messages finishes indexing."
How to Fix the Messages are Indexing on iPhone Error?
If the situation continues for a few minutes or more, you have to look at solutions for the problem. As is the case, there are multiple solutions. We have listed them in the order of easiness. So, if the first few solutions do not work, you do not have to worry. Instead, try the next one. Shall we start then?
1. Restart your iPhone
The best way to fix the Messages are Indexing error on iPhone is to restart the indexing process itself. You can do it by restarting your iPhone. To restart your iPhone,
Go to Settings
Choose the General tab
Scroll down until the bottom and choose 'Shut Down'
Move the slider to the right to turn off your iPhone
Use Power Button to turn on your iPhone again
Now, you can open the Messages app and wait for a few seconds. It will start the indexing process, and you can check after a few seconds. The messages will be indexed and will be available via search.
2. Alter the Search Indexing Settings
Did you know that iPhone has a specific Settings section for Search and Index? You can change the settings on this section to make sure that the indexing process is working. In particular, you have to make sure that the Messages app is included in the list of searchable apps. To change these settings,
Open Settings on your iPhone and choose Siri & Search
On the next page, you can find many options. You have to scroll down and choose Messages from the list of apps.
Make sure that you have enabled all the Search options for Messages
If any option is turned off, you can enable them. On the other hand, if they are all enabled, you can turn off the options and re-enable them in a bit.
After this point, you can go back to the Messages app and check if the indexing process is happening at a normal speed. If it is, you will have access to all your messages in a minute or so.
3. Turn off and Re-enable iCloud Messages
Sometimes, problems with iCloud and syncing are known to cause the iPhone messages are indexing errors. To make sure that this aspect is working correctly, you can turn off and turn on iCloud Messages. Once again, these steps will restart the indexing process on the Messages app.
To disable iCloud Messages on your iPhone,
Go to Settings and choose Apple ID
From the next page, choose iCloud
Now, you can see the list of items that are connected to the iCloud account
By default, the Messages option will be enabled
You can disable the option and wait for a few seconds. We recommend restarting your device during the period.
Once you have turned the device back on, you can go to the same Settings page.
On the page, you can enable iCloud Messages
Make sure that you have a good internet connection so that your iPhone can communicate with the iCloud servers. Again, we would like to remind you that this step will speed up the indexing process. You must have access to the device messages in a few minutes.
4. Update Your iPhone (Again)
If you just upgraded to iOS 13, the Messages are Indexing error is quite common. You do not have to worry, either, because Apple has fixed the same in the future versions. So, make sure that you are running the new version of iOS 13 or iOS 15.
To update the software on your iPhone, you have to:
Open Settings and choose General
Tap on the Software Update button
Wait for your iPhone to request the update
Proceed with the on-screen instructions to complete the installation process
Now that you have updated to the latest version of iOS, the indexing error should go away. You may have to wait for a few minutes during the installation, though.
5. Sync Messages from your iPad or Mac
If you had enabled iCloud Messages on your iPhone, you do not have to worry about losing the messages. Everything on your phone will be backed up on the iCloud servers. Therefore, you can use your iPad or Mac to get these messages. You just have to make sure that your iPhone is connected to the internet. In a few minutes, you can see all the messages on the Messages app.
6. Turn off iCloud for Local Backups
When you have enabled iCloud, not many things are kept on your iPhone. The case of Messages is not so different. So, a method is to go to Settings > Apple ID > iCloud and turn off iCloud backup. At this point, your iPhone will ask whether you want to download all the content to the device.
Give an affirmative option, and the messages will be on the device, locally available. Once your Messages app has finished indexing the content, you can access all texts via the Search function. At this point, you can go ahead and turn on iCloud again.
7. Restore an Earlier Backup
Let's consider the worst-case scenario that which you have not been able to solve the iPhone messages indexing error so far. In this case, you can connect your iPhone to a Mac or a Windows PC equipped with iTunes. In both scenarios, you do not have to worry. You can restore the last backup to your devices, and messages will be back on the device.
How to View Attachments in Messages App
Method 1: View Attachments From 'i'
Open the message box that you want to view.
Click at the top of the contact name > tap 'i' > Info details will show you the photos, videos, links or other attachments you've sent with the contact.
Choose and hold the photo to show options: Save, Copy, Share and Delete.
Method 2. Touch One of the Photos to View All Photo Attachments
You need to open the message.
Touch any photo you want to view attachments for.
Click on the three-horizontal-line (Menu button) on the top-right corner (if you touch video, three-horizontal-line is on the bottom-right corner), and all photos and videos will be listed here.
Method 3: Use Search Box to View
Open Messages app.
Swipe down and tap Search bar, frequently contacted and attachments are listed here.
Click See All to view all Photos and Screenshots.
Alternative Options
If the following methods do not help you regain your messages, you have some extreme-level solutions. We recommend them in the end due to obvious reasons. You do not need these solutions if a simple restart or a software upgrade can solve the problem.
If you think the software upgrade deleted all the messages on the system, you can use a data recovery tool for iOS. These tools will search the file system for potentially deleted items and restore them back to your device. So, you have a fair chance to get your messages back.
Frequently Asked Questions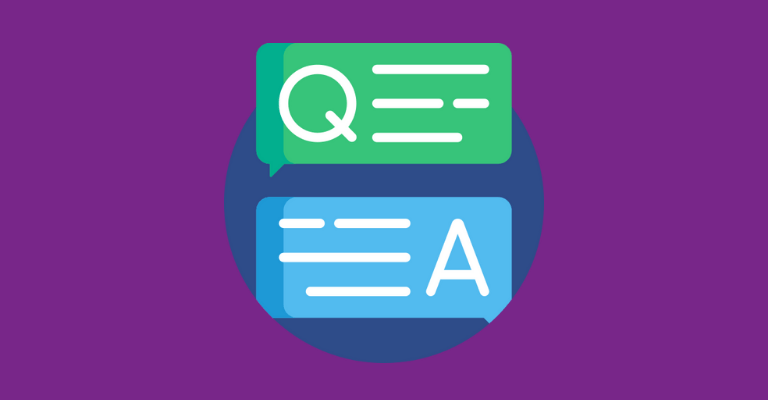 What does it mean when a text is indexing?
If you are asking this question in relation to the messaging indexing issue in iPhone, the answer is simple. If your iPhone says it is indexing a message, it means the system is adding the text messages to the database. It is done so that the messages can be retrieved through the Search function.
What does iPhone Indexing mean?
iPhone Indexing refers to the process of your iPhone going through different files and making all of them available for quick retrieval. The created database will be used to power the Universal Search as well as in-app search functions.
How do I get iMessage to index?
iMessage messages are automatically indexed by your iPhone. However, at times, the process may get stuck or delayed. In these instances, you can restart your device and try again. Or, you can try one of the methods we have mentioned above.
The Bottom Line
Unfortunately, we do not have a universal solution for the iPhone messages are indexing error. However, it is possible to solve the issue after considering the situation. For instance, if you think the issue appeared after you upgraded the iPhone software, it makes sense to wait for a patch from Apple. Meanwhile, you can try all the methods to fix iPhone Messages are Indexing errors.