More people have relied on platforms like Omegle and Cleverbot in the past couple of years. Despite their inherent differences, these interactive platforms offer a space where you can have healthy conversations. But, Omegle is not the only option out there; you can find options like Cleverbot and Chatki.
You may not know which random video chat app you should choose from the web at times, right? Well, if you are stuck choosing Omegle, Cleverbot, and Chatki, you are in luck. We have prepared a comprehensive guide on Omegle vs. Cleverbot vs. Chatki.
We have tried to analyze the different aspects of all three services. We will start with an introduction to each service and proceed to in-depth coverage. Shall we?
Omegle vs Cleverbot vs Chatki – An Introduction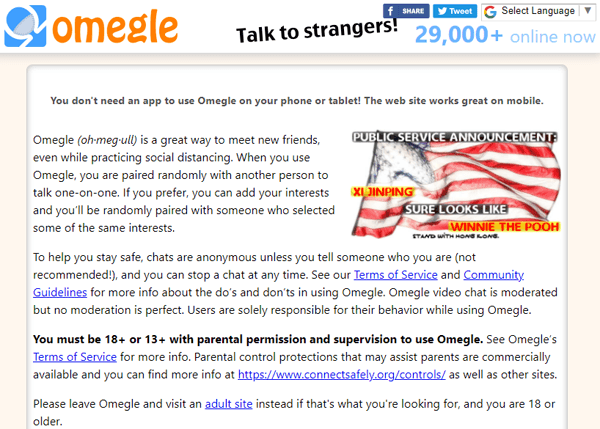 Omegle is a random video chat app that allows you to meet strangers from across the globe. Even though it has been on the web for quite some time, Omegle became a household name during the COVID-19 pandemic and the quarantine that followed. Since people could not meet their friends or hang out as they usually do, Omegle opened up an easy platform. It should be noted that Omegle is not an adult-content website. It does not allow users to show nudity or abusive content, thanks to the strict set of rules.

Cleverbot, on the other hand, is an AI-powered web application that can talk like a human being. Even though it is a robot, the AI is so powerful that it learns from each conversation. The result? When you engage in a conversation with Cleverbot, you almost feel like you are talking to another person. If you do not find topics that strike a common tone, you can ask Cleverbot to think for you. Alternatively, if you do not want to type what you feel, you can always use the microphone as input.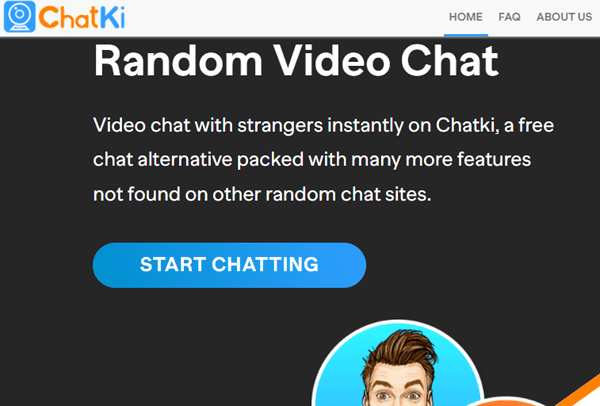 Chatki is more like Omegle in that you will be talking to real people. It also offers a one-on-one video chat with random people from the internet. Unlike Omegle, Chatki offers a number of options to filter who you will be meeting through the platform. It might be a great experience, considering the different interests you might have. Unlike Cleverbot, though, Chatki does not use the power of AI. Of course, AI might be involved in the connection algorithm, but that is just it. It is powered by chatrandom, a platform that enables random video chats.
Now that you know the basics about Omegle vs. Cleverbot vs. Chatki, we shall explore the different aspects.
Getting Started with Omegle, Cleverbot, and Chatki
Let's explore how it feels to get started with these three random chat apps.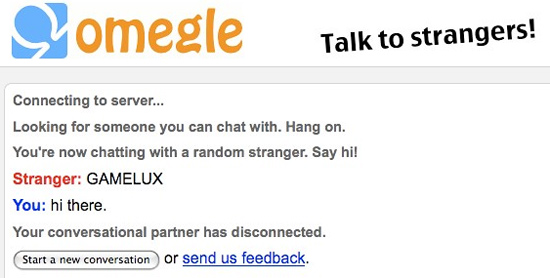 Omegle probably has the most straightforward way to start a conversation. When you start the homepage, you have an option to select the type of chat you want to engage in. You can choose between text or video chat, along with a warning that the video is monitored. There is also an option called College Student chat, which is self-explanatory. Last but not least, you can add your interests if you want to get matched with someone who has the same interests as yours.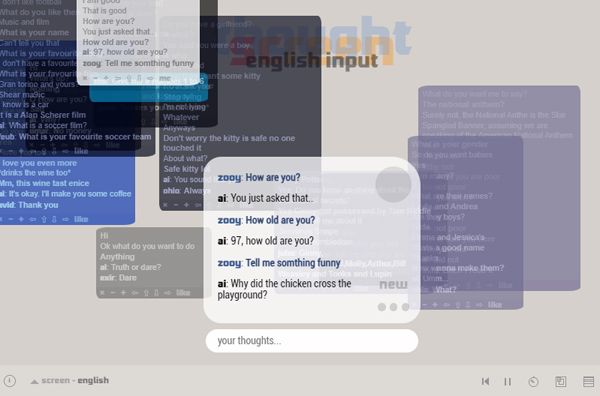 Cleverbot, on the other hand, does not even have a login page, per se. You can get started as soon as you've loaded the main page. You can start talking to the AI bot by typing or using the microphone system. In both ways, you will receive a response from the bot. If you do not find any topic to get started with, you can ask Cleverbot to think for you. The bot will come up with a topic that you can engage in. We believe it is a great way to begin something interesting.
Chatki is almost similar to Omegle when it comes to getting started. However, you can find a few filtering options on the homepage itself. This free random chat app will ask your gender before starting. As you can guess, there is an option to add your interests in the section. In the end, it is likely that you will be matched with someone who shares your interests. There are also a few filtering options on the page, but we will talk about them in a later section.
To conclude, all three video chat apps are great in terms of usability. You can get started without any worries.
Filtering Options: Omegle vs Cleverbot vs Chatki
As we mentioned earlier, Omegle does not have any filtering options inside. It can be a good thing and a bad thing at the same time. The good thing is that Omegle remains the best choice for true random chats. You're likely to find the most random people from across the globe, right? Sadly, it is also a bad thing. Even if you are up for the challenge, there are people who are looking for specific things. Therefore, you may get a lot of call drops. At the end of the day, the experience must be nice if there were filtering options.
In the case of Cleverbot, you do not get many options since you are talking to a bot. It does not have a gender or a nationality. Therefore, whatever you talk to the bot will be the defining feature of the conversation that you will have in the future. However, we liked the amount of control you have over the process. For instance, if you are feeling low on thoughts, you can always ask Cleverbot to think for you. Whether these tricks and tips can make the conversation human-like is another question altogether.
Chatki is a better choice in this aspect on any day. When you get started with Chatki, you can provide a basic set of details such as your gender and interests. Even better, Chatki allows you to filter the type of people you will likely come across. There is an option to filter the gender and country of the person on the other side. There is also an option to look for Girls on the platform. While it is not the greatest feature of all time, you can cut down a lot of unwanted calls on Chatki.
The main difference between Omegle and Chatki is that you have more control over whom you meet. If we come to the other duo, the main difference between Omegle and Cleverbot is that Cleverbot is a gender-less and pan-nation robot that works well.
Restrictions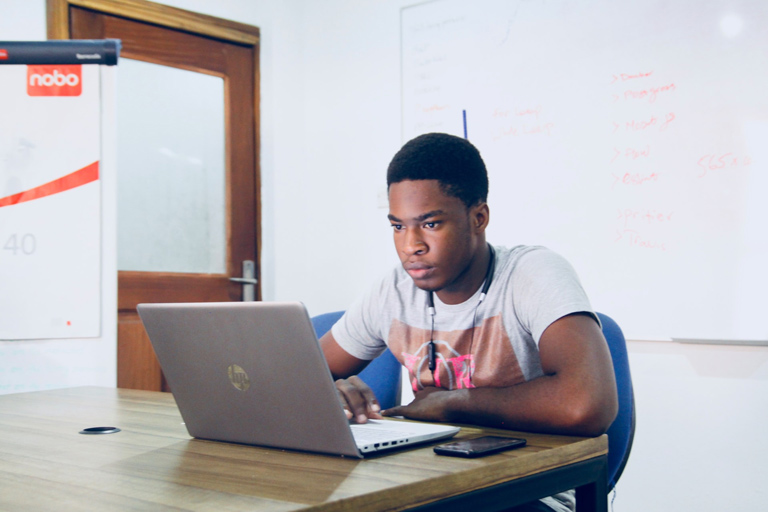 You must be over 18 years to use Omegle on your own. However, if you are a minor, you can use Omegle as well. However, you must be over 13 and be under parental supervision.
Cleverbot is an AI that learns from conversations. Therefore, some of the responses can be problematic from some senses. Therefore, you must be over 18 to use the service, but these rules are liberal.
Chatki also needs you to be more than 18 years to use the service. The service does not say anything about the minor-supervision situation.
Rules
All three chat platforms have a strict set of rules. For instance, you cannot use these platforms for,
Nudity or inappropriate content
Harassment
Abusive content
Spam
If these issues are spotted, your IP address will be blocked. We must say that the problem-detection system is not flawless. If you take the case of Omegle, for instance, it has a rather controversial history of banning people. While there are ways to get unbanned from Omegle, the process is a little inconvenient. When we use Cleverbot, however, we do not have to worry about these aspects.
Popularity
This section is where we have to draw important lines.
As you probably know, Omegle is one of the most popular video chat platforms on the planet right now. Even though it has been filled with a lot of people, more people are interested in checking out what the platform can offer in the long run.
On the other hand, you can say that Cleverbot is an unfound gem for most people. The main difference can be the design system as well. I mean, it is not every day that you talk to an intelligent robot that learns the nuances of conversation from conversations, right?
Chatki is also pretty popular; otherwise, this guide would not exist. While it does not receive as many people as Omegle, it also means you can come across less spam content. At the end of the day, if meeting people is your primary objective, these three platforms will not let you down.
Conclusion: Omegle vs Chatki vs Cleverbot
As you may have noticed, each video chat platform has its own turf on the internet. One has been made for straightforward video chat, while the other one offers a few filters. On the other hand, you can use a platform like Cleverbot if you are looking for the best interactive experience the web has to offer. Now, the platforms do not have many differences based on who can access them. Ideally, you should be more than 18 years old to get the best out of Omegle, Chatki, and Cleverbot.