Companies work on a number of projects simultaneously and hire skilled people to manage each one of them. They highly emphasize effective project management as it leads to favorable business outcomes. It typically involves bringing together teams from different departments and fosters collaboration, and improves communication and coordination. For example, proper project management can help businesses complete projects on time and within budget, thereby leading to improved overall efficiency and reduced wasted resources. By setting clear objectives and using a structured approach, project management can ensure that the product that a company builds meets high standards of quality. This can further lead to better customer satisfaction, repeat business, and positive word-of-mouth recommendations.
Companies look for a lot of skills and qualifications when hiring a project manager. The reason is they know how poor project management practices can cost companies losses worth millions of dollars. Apart from the experience and business acumen, one of the top credentials they seek is the PMP certification. Project Management Professional or PMP is the gold standard in the field of project management. It demonstrates that a participant is capable of bringing projects to successful completion in virtually every industry. Today, many professionals are curious about the PMP certification as it is highly regarded in organizations worldwide.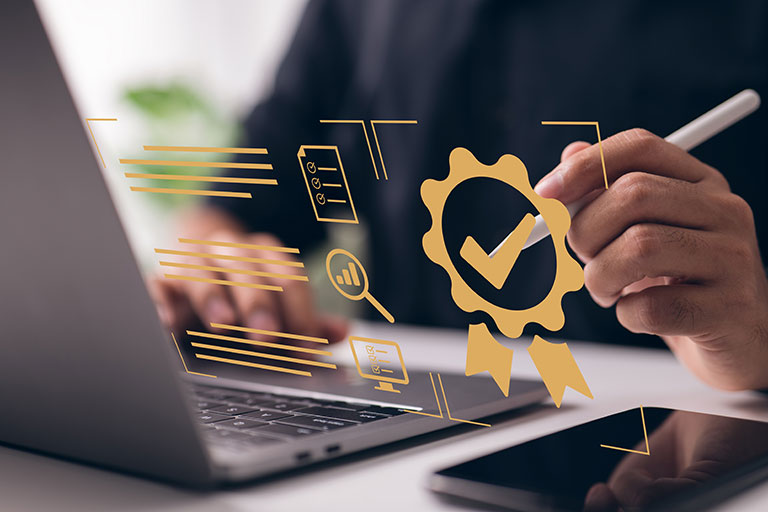 If you have doubts regarding PMP certification cost or how to apply for PMP certification in India, then this article is for you. We have discussed the complete process of applying for the PMP certification.
Steps to Take When Applying for PMP Certification
First off, you should know that the PMP certification is offered by the renowned organization Project Management Institute or PMI. So, you need to visit the official website of PMI (www.pmi.org) to find the details regarding the PMP certification and apply for it.
Here are the main steps to consider.
Check Out the Eligibility Criteria
Not everyone can appear for the PMP certification exam and achieve this prestigious credential. You need to have a four-year degree with 36 hours of experience in leading projects within the past eight years. Moreover, it is compulsory to undergo 35 hours of formal project management training from a PMI Authorized Training Partner. If you don't have a graduate degree and are a secondary education diploma holder, then you need 60 months of experience leading projects.
Keep All the Documents Handy
If you fulfill the above eligibility criteria, then you can appear for the PMP certification exam. As the application process tends to be lengthy, it is better to keep your information handy. Basically, you have to collect information regarding the projects that you have worked on in the past, your role and responsibilities, and the duration of the projects. Next, you have to generate valid proof of completing the required 35 hours of formal project management training. Note the institution name that you attended, the courses completed, and the number of qualifying hours spent.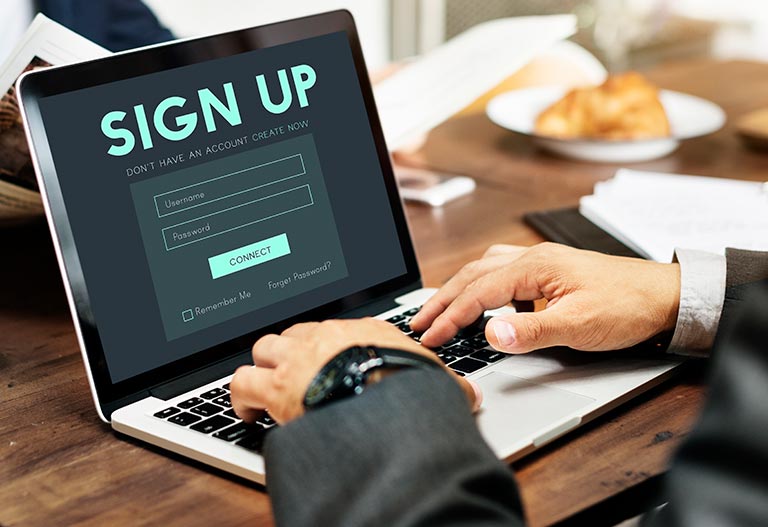 Create an Account and Submit Your Application
When you have gathered all the required details, you need to create a new account and become a PMI Registered User. Upon successful sign-in, you can check out the exam details, go through the syllabus, and then finally click on 'Apply for the PMP'. You can then sail through the application and fill in all the required details. If you want a break or have missed collecting some information beforehand, you can even save a draft of your application before final submission.
Pay the Exam Fee
Once your eligibility is verified by PMI, you will get notified that your application is accepted. You can then pay the exam fee. Currently, the PMP exam fee is Rs. 21,933 for PMI members and Rs. 30,042 for non-PMI members. You have to keep your experience and training proofs ready if you are selected for an eligibility audit. Finally, schedule the PMP exam on the desired date and appear for it. The exam can be either taken at a Pearson VUE Testing Center or securely online. In case you don't pass the exam in a single try, you have two more attempts allowed in one year.
This is how you apply for the PMP certification exam.
PMP Training – How to Choose?
Now, you know that PMP training is compulsory for participants willing to take the PMP certification exam. As mentioned earlier, there are PMI Authorized Training Centers that offer high-quality courses on PMP. All you need to do is search for the right training provider by entering your location and selecting the desired training platform. You can also explore the learning resources available on the PMI website. For example, there is an On-demand PMP Exam Prep course is a self-paced training program that helps advance your project management skills by leveraging real-world scenarios from various business verticals. This PMI Authorized prep course will also satisfy the required criteria of 35 hours of formal training.
The sooner you get ready for PMP certification and add it to your array of skills, the better career growth you will be able to witness. Project managers are in high demand, and you too can prove your credibility for this role through a PMP certification.