Random video chats have become such a huge thing on the internet during the past two years. In case you're wondering, we have to thank the COVID-19 pandemic for that. At a time when people could not go out and meet people, platforms like Omegle were there for the rescue. Now, even though the situation has become better, the popularity of random chat platforms has remained on the higher side.
But, as is the case with anything else on the internet, these random video chat websites have become such a growing field for cyber threats and scams. The number of people who become victims of such cybercrimes and scams is higher than you think. At first, you may think you are safe from these issues — that is until you fall into a pit.
Therefore, it makes more sense to take precautions than to fix the problem once you have encountered one. In this particular case, you have to protect yourself from cyber threats and scammers that use random video chat platforms as their baiting field. It is exactly what we are going to talk about in this article. We shall give you a few tips and guidelines on how to stay safe while using random video chat platforms like Omegle.
A Word on Staying Safe While Random Video Chatting
We understand that random video chats are a great source of entertainment and an effective way to meet people from the comfort of your couch. So, it does not sound sensible to stay away from such platforms just because there are some scammers out there. On the other hand, you can educate yourself about the major issues that you may come across and be prepared for them.
Here is the good thing. Many trusted random video chat measures have systems to keep users away from scams and cyber threats. For instance, Omegle imposes a number of restrictions so that scammers/hackers cannot grow using the video chatting platform. However, we should not underestimate the skills of hackers or cyber-attackers. They come up with new techniques and scams to make sure that you become a victim.
Before we go deep into these issues, we will answer a few questions you may have.
Are Platforms like Omegle Safe?
Safety is a relative concept in the world of the internet. Something that seems safe to you may not be so for another person. And specific care needs to be taken in the case of children, who are almost always the first to fall for cyber-attacks and scams. We will consider a few incidents that happened regarding Omegle to get a clearer idea.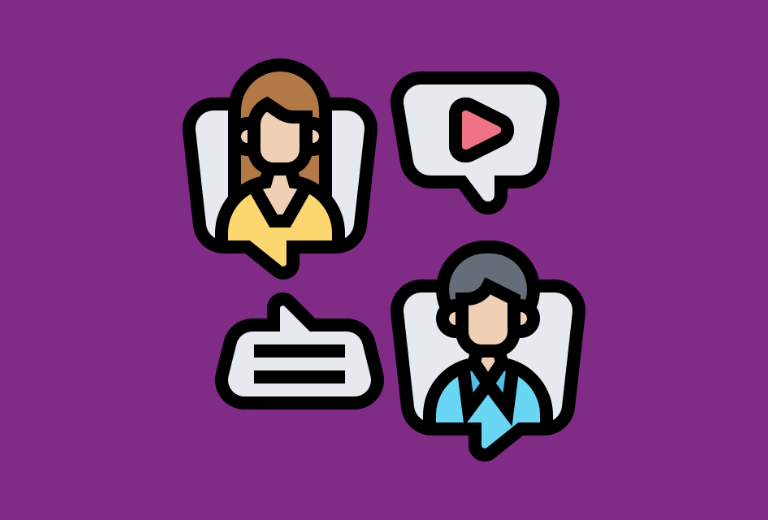 If you have noticed the Omegle homepage, you would have paid attention to the security warnings. The site clearly mentions that it is not for people under the age of 13. Having said that, Omegle does not have a truly effective way to determine the age of people who join video chats using the platforms. Herein lies the first problem. Predators – scammers, cyber-attackers, sex offenders, and many more – know that children are attracted to something like Omegle. Therefore, they start preparing their bait from the very start.
There have been many instances when children were either lured or coerced into adult-content chatting on Omegle and other random video chat platforms that resulted in banning the account. Needless to say, these instances can have a deeper impact on the growing generation. Making things even worse, these acts of nonconsensual adult practices are being recorded and used to lure more people. It does not take a lot of time for an attacker to create a vicious cycle that can attract other predators and victims.
For instance, in 2021 April, Malwarebytes reported a story of an investigation into Omegle. During the said investigation, it was found that adolescents were coerced into engaging in "18+ stuff," and the recordings were later used to lure other predators. The story also talks about Virtual Cam Who*res, which are known as VCW, and how people are lured into text chatting and subsequent scamming through these digital puppets. And, in case you are wondering, the story from Malwarebytes is one of the many on the internet.
Deductions and Solutions
We can come to two major conclusions from these cases of Omegle scams.
Many children and adolescents become victims of the predators on Omegle and other random video chat websites. Most of them do not understand the problem with these predators at the time when these things happen. Later, by the time they realized, they might have provided sensitive info to the predators.
It is also worth noting that people lack knowledge about how scams and cyber-attacks work on the internet, especially on random video chat platforms. Therefore, they need to be educated about various scams on the internet and how to stay safe from them.
Of course, the solution for these issues cannot come from one party alone. On the other hand, we require inputs from the service providers as well as the users. For instance, users need to get accustomed to staying away from potential scammers and other issues.
On the other side of the spectrum, platforms like Omegle have to come up with more effective systems to keep predators away from these platforms. For instance, it can start with techniques to detect VCWs and other types of digital manipulation-based scams.
With the AI and ML technology at their disposal, these techniques are not difficult to achieve. Whether the platforms put these as their first priority is another question that we cannot answer now. For the time being, what users can do to keep themselves safe on random video chat platforms is to educate themselves.
Types of Scams on Random Video Chat Platforms
Let's look at the types of scams and cyber-attacks that you can find on Omegle and other random video chat platforms.
Virtual Cam Who*res: These are Omegle chats that seem like a real person but are actually a recording of a person. An attacker will be handling the digital puppet, which can be manipulated to an extent. Of course, the person on the other end would not talk, and it would force the victim to start a text-based chat. Once this chat has begun, the attacker can guide the user into something dangerous.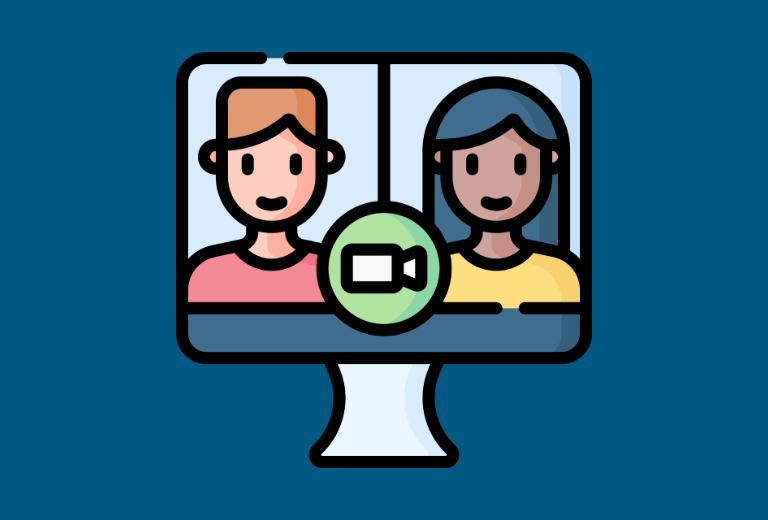 Online Bullying: Random video chat platforms are also used to bully people online. Of course, these attempts can have a huge impact on the person on the other side. At the end of the day, the different forms of online bullying can go different ways. For instance, some of them may cause identity theft and sex baiting.
In addition to these, scammers come up with new techniques every day. Chatbots are commonly used for a variety of these scamming-based setups.
How to Protect Yourself from Cyberthreats in Random Video Chat?
Here are some steps that will help you stay relatively safer while using random video chats.
Random video chat platforms are not a place where you can share anything. Of course, you can enjoy a level of anonymity on these platforms, but attackers can use even the slightest hint to track you down. Therefore, you should stay away from sharing sensitive information on these platforms. Sometimes, you may find some kind of connection with the other person on the other end, but it is not a reason to share sensitive data.
#2 Be Careful About What You Click On
Links are the most common ways through which attackers bait you on these random chat platforms. So, you should not click on the random links you receive from strangers. These links can lead you to many types of malware and adware. Of course, you can stay protected from these malware threats if you have installed a security suite like Bitdefender or Kaspersky. However, it makes sense not to click on those links.
#3 Know Where You Are
Random video chat platforms are where you go for fun. It is not somewhere you should expect to find some meaningful connections. You have to keep this point in mind with every step you take. If you do that, you have fewer chances of getting into trouble. At the end of the day, you don't have to compromise your data and privacy by sharing them on platforms like Omegle.
The Bottom Line
We do not mean to establish that random video chat platforms are completely negative. In fact, when used properly, they can provide you with a lot of fun and entertainment. Just make sure that you know certain things. And the steps we have mentioned above will certainly help you accomplish that balance.