Live streaming has more than proven its business marketing value, and it's being deployed in a variety of applications. Many destination businesses rely on live webcam hosting as a strategy to build an engaged and loyal online community to support their brand, by using live streams to show viewers what makes their destination so special.
However, one challenge these businesses face is understanding how to easily and effectively integrate live streaming into their online technology infrastructure. This can be particularly difficult if IT resources are scarce, or already tasked with supporting mission-critical operations.
Sound familiar? If your company wants to optimize its digital marketing ROI, boost website traffic, and build a community of customers, but don't have sufficient IT resources available to manage all the technical details, we have some good news: it's actually very easy to stream a webcam on your website, without a significant IT burden.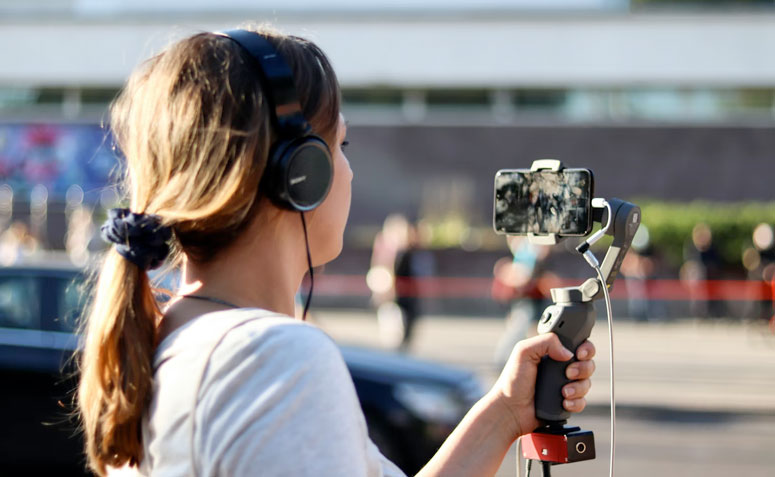 How is that possible? There is a tool called Ozolio, the live stream hosting platform that lets your webcam do the work. Here's how we can engineer a live webcam streaming solution that you can use to attract visitors to your website, build a viewership community, and engage with them as customers.
Ozolio Transforms Webcams into Marketing Machines
Ozolio is a live HD webcam hosting platform that is optimized to support digital marketing for:
Travel destinations
Hotels & resorts
Entertainment facilities
Zoos & aquariums
Local attractions
Our solutions help you build audiences, engage viewers, and increase bookings and ticket sales. Best of all, performance is fully customizable: a full range of configurations can be set to ensure your marketing program goals are met.
Their high level of customization is key to achieving optimal value. There are three questions you'll want to ask and answer to determine how best to configure Ozolio, including:
What are our live streaming goals, e.g. audience growth, lead capture, etc.?
Is our equipment sufficient to guarantee high stream quality & reliability?
Do we want to host multiple live streams, using several different webcams?
Before you jump in with both feet, you should have answers to those questions. If you need help understanding your options and what would work best for your objectives, you can contact them with any questions and our team can help you.
How does Streaming a Webcam on your Website Work?
Ozolio subscription provides you with everything you need to publish your webcam online. The support team can help with any questions and we have brief, easy-to-follow instructions to embed the Ozolio Player into your website.
Once you're streaming, you'll discover all the ways that your business can gain a return on your digital marketing investment:
Use 24/7 live streaming on your website as a promotional and engagement tool, accompanied by calls-to-action, coupons and special offers, video ads, etc.;
Publish live events on Facebook and YouTube, where you can build an on-demand content library that generates sustained value;
Record your webcam 24/7 and use the videos to generate additional marketing content.
Here's a look at how some of our customers are using Ozolio to reach out to audiences around the world – explore how companies just like yours are making their live webcam streaming investment pay off.
Ozolio can empower your website + webcam to lever valuable digital marketing results
There's one bottom line to keep in mind: whatever your live stream marketing goals are, they are easier to achieve when you have an experienced, capable, and reliable partner on your side. Your core business mission is what you do best; getting your content online and sharing it with the largest and most relevant audience possible is what Ozolio does best.
At Ozolio, they partner with hotels and resorts, entertainment facilities, and travel destination companies of all sizes to increase brand awareness, audience engagement, website traffic, and guest visits. The most important thing to know is that making a marketing impact is easier than you think: our innovative platform is custom-engineered for businesses just like yours.
Best live HD experience anywhere, with top-tier reliability & security for superior high traffic performance.
Customizable performance that precisely aligns with your marketing program goals.
Robust features that allow you to add calls-to-action, promotions, video ads & more.
Comprehensive metrics & powerful analytic features that deliver valuable Big Data insights.
Improved digital marketing spend ROI.
They are happy to help the customers achieve their digital marketing goals with solutions that are innovative, effective, and affordable. They are partnered with companies of all sizes, from Fortune 500 enterprises with a global footprint, to SMEs and non-profits with a special service mission.
Are you ready to explore the live stream solutions for yourself and see the impact on your marketing results? You can contact them to schedule an online demonstration, or connect with the team to receive a FREE TRIAL – you can try Ozolio and they'll have your stream quickly up and running.