London England is one of the largest cities in the world. Not only that, but it shares the stage of being one of the most famous and heavily visited cities the globe over. This exclusive club is also shared by other such locations like Paris, Singapore, New York, and Dubai. This is for good reason, as much of what we know as modern western culture was deeply impacted by the influence of London.
Some of the most influential poets, scientists, artists, and politicians all have been produced by this magnificent city and it is visited by millions of people every year. London has always had an attractive draw to it, and if you are planning on traveling to London this year, this is everything you need to know about the London Underground.
What is The London Underground?
If you aren't already familiar, is London's very own metro system. Much like the subways of New York, this means of transportation networks under the city of London and services some surrounding areas as well. This rapid transit system serves greater Lond and some adjunct areas like Buckinghamshire, Hertfordshire, and Essex.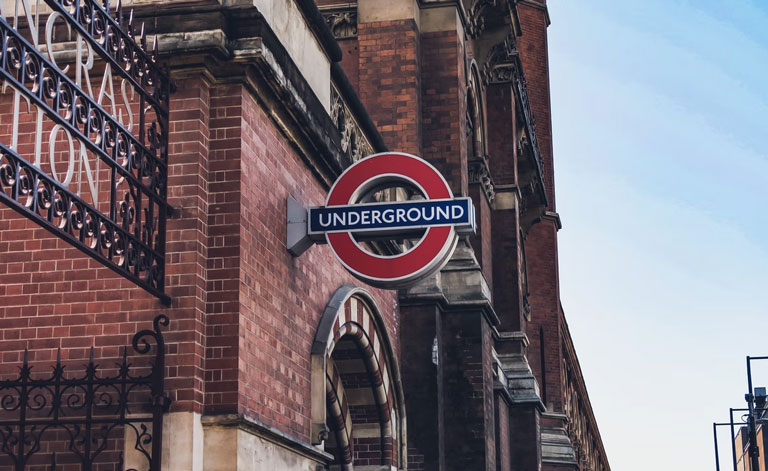 The London Underground, also known as the Tube, is actually one of the oldest metro systems in the world. It was opened in 1863 and even though it has advanced with the times, it is still operational to this day. It spans nearly 250 miles of ground, has 270 stations, and is the third-longest subway system in the world.
Learning how to properly use the London Underground is a great way of making sure that you can get the most out of your London experience.
Why Would You Use the London Underground?
If you are planning out your first visit to London, no doubt there are so many exciting things to look forward to. London is home to some of the most internationally iconic sites in the world, and on top of that, the city is vibrant, full of life and things to do. Everything from seeing the iconic Buckingham Palace and St. Paul's Cathedral, all the way to catching a show in the famous West End, means you will have a lot to do in your visit.
While a huge part of the adventure when visiting another city is seeing the hustle and bustle of its energy, there are some strong reasons to invest in using the London Underground once you are there.
No, you won't always be using this means of transportation so you will have ample time to see the beautiful streets on the surface and experience the traffic and energy that outdoor commuting in London has to give. However, there are key benefits to using the Tube, as the locals call it when you are exploring London.
First, the London Underground is historic. One of the first of its kind and one of the largest in the world, using the Tube as you adventure through London is one of the best ways to get a taste and feel for the authenticity of the city. Secondly, it's convenient for day-tripping across the city as it can add so much time to your exploring of historic areas like Tower Bridge, or Big Ben, that otherwise would have been used up stuck in traffic.
What's The Best Way to Use the Tube?
For visitors to London, the Underground accepts two major forms of payment for your travel. First, you can use contactless cards, like from American Express, to get around the cities subway stations. You can also apply for what is called an Oyster card.
Oyster cards are specifically used for the London Underground and anyone can attain one. If you plan on being in the area for a while and want to save the most money on transportation – attaining an Oyster card is probably your best bet.
Is There Luggage Storage in The London Underground?
The Tube is connected to all of the places you want to go throughout London. By using Bounce storage, you can safely and securely store your luggage and personal items throughout London no matter where you are going. This takes all the stress of worrying about your luggage or bags completely off your shoulders so you can focus on enjoying your visit.
Finding safe, dependable luggage storage in London is as easy as downloading the app and finding a storage site near where you plan to adventure. Whether you need to stow luggage during an unexpected layover, or you just need a safe place to put your bags so you can go have dinner, Bounce is the leading name in keeping your things safely secured. This allows you the freedom to explore the city around you the way you were meant to!
Conclusion
Using the Tube will help you navigate London faster and easier than just using the surface. By combining this with the convenient, secure storage locations provided by Bounce, you can make this trip to London one where you get to explore and adventure with little to no stress at all.