There is no stopping YouTube.
The social media platform holds approximately 2.4 billion users from around the globe [and that's excluding the ones who use YouTube without an account]. On the other hand, there are more than 51 million channels on the platform pushing out at least 3.7 million new videos on a daily basis.
Keeping an audience interested in your videos takes a lot more than uploading a new video daily. To gauge the audience's attention, most content creators keep an eye on all the latest and upcoming YouTube trends to constantly evolve and meet the expectations of their target audience.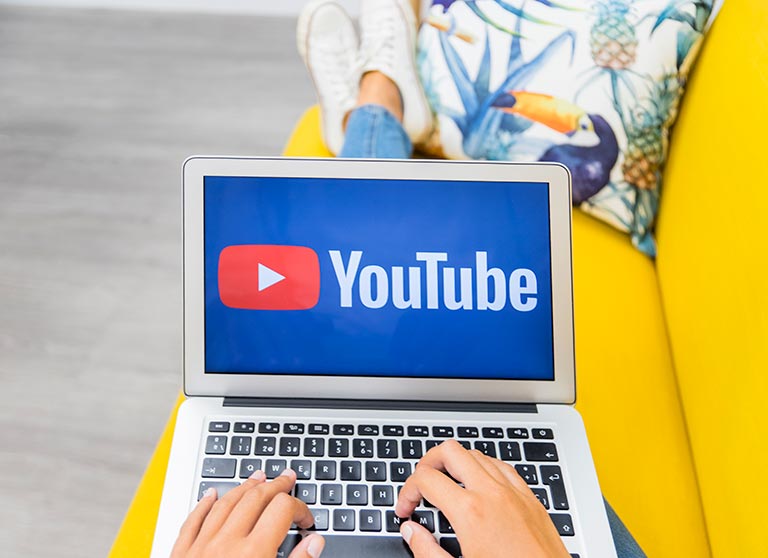 Whether you're a content creator or a user of the platform, keeping up with such trends would mean staying current with the vast user base on the second-largest online search engine. For content creators, it also opens the gates to unique opportunities to reach new audiences and, sometimes, go viral.
Why Should Content Creators Care About YouTube Trends?
The cutthroat competition among brands vying for customers' attention on YouTube is no joke. It propels marketers to experiment with new ways to increase their brand's visibility. With everyone out to get their audience's attention, what can you do to actually survive and make it to the top?
Offering your audience unique value would help you win the race against your competitors. But how do you do that?
Most users on YouTube are looking for content that is entertaining, which means you can't simply churn out information that's awfully similar to the already existing content on the platform. Knowing and mastering YouTube trends will give you the cutting edge that you require to make it to the top.
If you take a look at the Explore page on YouTube, you will get an idea of what's currently in demand, which topics you can build your content around, and form your content marketing strategies. Moreover, it will also equip you to effectively boost your channel and help achieve the following:
Better connection with the target audience
Make decisions on future topics
Attract new sets of audiences
The Top "X" YouTube Trends Expected to Make It To 2023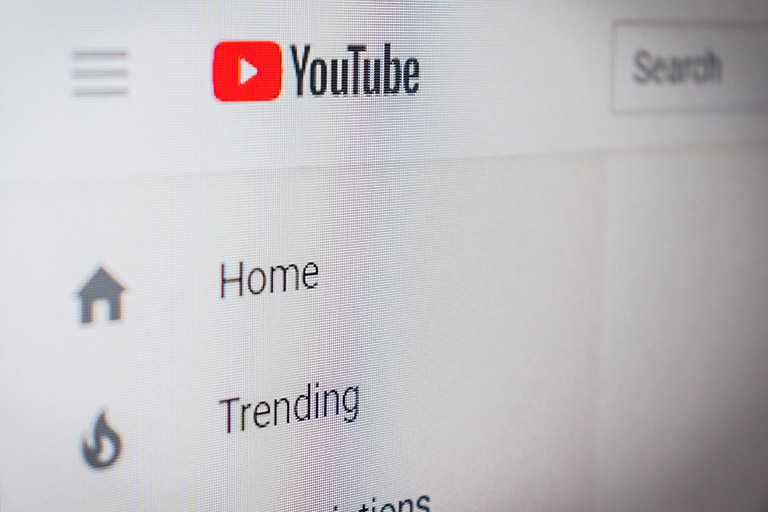 Want to fuel your video marketing strategies for the upcoming year? The following YouTube trends can help you get there:
1. 360-Degree Videos
While 360-degree videos were introduced about seven years ago, they're currently in the spotlight and are expected to stay there for a long time. They're increasingly becoming a favorite amongst Gen Z-ers, who say they mostly watch YouTube videos to feel like they're in another place.
If you're having trouble finding topics for 360-degree videos, ask yourself which element of your brand your target audience would want to dive into feet-first. You can take your motivation from videos posted by Universal Orlando Resort on YouTube, which transports the audience to the theme park's experiences and rides.
2. YouTube on Television
YouTube has been available on television in the form of an application for quite some time now and it aspires to replicate the functionality of mobile or desktop YouTube with both long- and short-form videos at the audience's fingertips.
To put things into perspective, it's vital to note that in 2020, the number of people who watched YouTube on their television reached a whopping 120 million. As of 2023, YouTube shared its plan to make it easier to sync the experiences of the big screen and mobile viewing, streamline the user interface, and enhance the functionality of the YouTube app for TV.
You can make the most of this trend by taking advantage of the interactive features on YouTube that would keep the viewers' attention on your content. Such content typically revolves around live videos and long-form videos.
3. Comforting and Relaxing Videos
The negative news cycle has greatly impacted us over the last few years. So much so that most of us are now leaning toward comforting content as one of our top choices. The same is true for YouTube where many users search for videos that can comfort them and help them relax.
According to a 2023 report, 83% of Gen Z use YouTube videos to relax and 69% of them go back to the creators and content that is comfortable to them. As a result, YouTube communities are now focused on helping everyone decompress from daily life stress.
4. Community Content and Gaming
Did you know that Pewdiepie, a gamer known for his Let's Play videos, is the most-subscribed individual and the fourth most-subscribed YouTube channel overall?
Following his lead, we saw an influx of gaming-related videos on YouTube. In particular, there were 250 million gaming-related videos, 90 million hours of live streams in this niche, and a whopping 800 billion videos posted in 2021 alone.
The popularity of gaming-related content teaches us that people tend to connect and engage with those who are into the same things as them. So, if you have more than a thousand subscribers on YouTube, be sure to utilize the Community tab available to you, which will help you create a dedicated forum for your target audience.
It's also pertinent to note that most people watch YouTubers play games mainly due to the YouTubers' commentary and reactions.
5. Storytelling
Another great way of improving your relationship with the audience is developing plans to integrate compelling storytelling into your channel. Audiences on YouTube are looking for stories and not plain content that is thrown their way without any rhyme or reason.
People will more likely respond to and remember stories instead of declarative statements or mere facts. Using storytelling will help you connect with your audience around shared experiences and values and communicate with authenticity.
Focusing on voice-of-customer feedback and basing your storytelling techniques on that is a great way to start. Furthermore, you can also use social listening tools to evaluate the changing preferences and expectations among your viewers.
6. Live Videos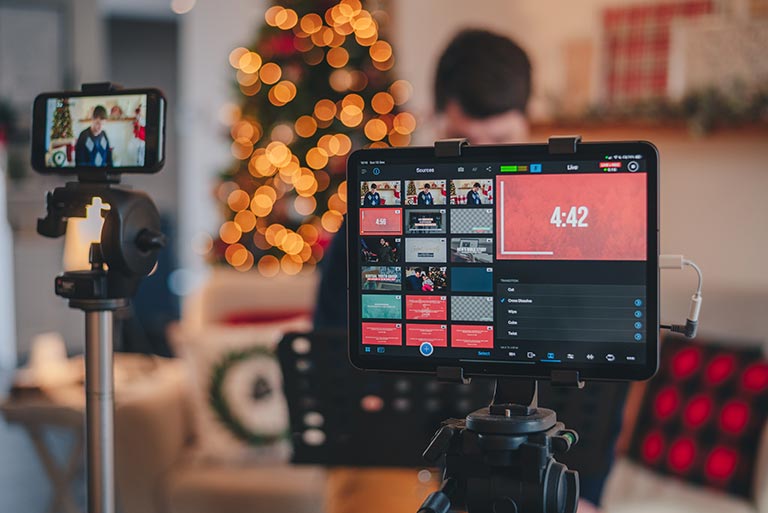 Live videos have become one of the most engaging content types, especially since the pandemic when social distancing replaced physical live events with real-time videos. A 2017 report found that 70% of people preferred sticking with live videos 10-20 times longer than pre-recorded ones, giving content creators more time to make an impact.
Live videos will help you interact with your target audience in real-time and build a community by asking and answering questions.
7. Offline and Off-Platform Viewing
Whether you're a user on YouTube or a content creator, everyone can benefit from offline and off-platform viewing. While YouTube only allows members to download YouTube videos for offline viewing [that too with premium membership], you can't download YouTube videos for off-platform usage without a YouTube downloader.
As a content creator who is relatively new to the world of YouTube, conducting adequate research is imperative to your success on the platform. Most creators are now relying on YouTube downloaders that support batch downloading, subtitle downloading, and the downloading and editing of metadata for their research.
We recommend using Softorino YouTube Converter PRO [SYC PRO], a YouTube downloader for Mac, by Softorino, which offers exclusive features for Mac and Apple users. You can use this desktop application to download content from YouTube, convert it to an iOS- and macOS-friendly format, and wirelessly transfer the content to other Apple devices, which will allow you to learn about your competitors, evaluate trends, and gain expert knowledge no matter where you are.
8. Short Videos
Short videos have been taking over the internet lately. They specifically took off since TikTok videos and short-form videos from Instagram started making rounds on several social media platforms. While many must have presumed these short-form videos to be a fad, they're anything but.
In fact, short-form videos are widely preferred over long-form videos on social media platforms. YouTube followed suit with several social media platforms and introduced YouTube shorts, a feature that has been garnering billions of views on a daily basis.
If you haven't already started posting shorts on the platform, it's time to jump on the bandwagon in order to reach new users and consequently increase your number of subscribers.
9. Video Premieres
Premieres are a mix between live streams and traditional YouTube videos. You can think of it as a typical television show that has pre-specified airtime but with the addition of live donations and comments.
These will enable you to watch your videos while also engaging with your audience in real time, which can help you collect feedback and interact with your audience. It is pertinent to note that during a premiere, you must frequently communicate with the audience and answer as many queries and questions as you can.
You must also remember to optimize premieres as they will sit on your channel once it has ended, just like any other video you've posted on YouTube.
10. Video Chapters
Did you recently come across a YouTube video that had chapters within the video to make it easier for viewers to jump to the topics that interest them the most? Well, this relatively new feature is being used by content creators around the globe to break up their videos into sections.
The small bars appear in the video timeline to make the videos more easily scrollable and they're incredibly easy to add to a video. All you're required to do is add timestamps in the description of your uploads and your video will automatically be separated into chapters.
In addition to easy scrolling, the video chapters can also benefit you by increasing the chances of your video being featured on Google as selected clips, ultimately increasing and diversifying your potential traffic.
11. Immersive Shopping
If you saw an item on a YouTube video and ended up buying that item then you've participated in an immersive shopping experience on the platform. A 2023/2023 report stated that almost 80% of online shoppers relied on YouTube videos before buying a specific product.
These videos can include anything from gift guides and "shop with me" experiences to hauls and they have a significant influence over the audiences' shopping trends. You can have a chance of going viral with these immersive shopping videos, which often lead to stores running out of stock for the items that are featured.
12. ASMR Videos
ASMR [autonomous sensory meridian response] videos have been around for some time and they are here to stay as one of the most popular YouTube trends for a long time. Although a bit surprising, these videos have gained massive popularity as fans report they produce relaxing sensory tingles aka brain massages.
As the third most popular search term on YouTube around the globe, they offer content creators and brands a chance to increase their number of subscribers and loyal fans.
13. YouTube Challenges
YouTube challenges, such as couple challenges, hour challenges, and food challenges, have a way of bringing the audience together and helping them relate and bond with each other. For this reason, such challenges have garnered a lot of support in recent years.
They're hilarious to watch and fun to participate in, which is why everyone seems to love them. So, if you're looking for a relatively easy and fast way of growing your channel and increasing your viewership then YouTube challenges are definitely worth considering.
Concluding Remarks
These were all the YouTube trends that are expected to move forward or blow up in 2023. YouTube trends are always evolving and changing, so it's best to keep an eye out for any and all trends that are currently making it to the top most viewed videos on the platform.
You can take a look at the "Trending" section under the "Explore" tab on YouTube before planning your content creation strategy for the upcoming year. It's always best to leave room for any unexpected changes that take place in terms of trends in the future.
We hope this article has offered you insights into some useful trends expected to make it to 2023. If you think we've left out some of your favorite ones, let us know in the comments section.