Most people would have clutter around the house that needs cleaning. Often in clearing out such a jumble of goods, it is possible to actually make use of some of the stuff that is indeed functional. Sites like Offerup come in handy to dispose-off stuff that is functional at the same time quite unwanted around the place.
It is to be noted that Offerup is not just isolation. People can find Offerup alternatives that aim at doing exactly what the original site proposes to do. Discussed in brief are some of the best alternatives to Offerup when it comes to disposing of used goods in most households.
List of Apps Like Offerup
1. Mercari
Mercari is an app that lets the user buy and sell used stuff locally. The simple user interface makes navigation rather an easy and smooth affair. With the availability of options to use while delivering stuff, this is one app that lets the customer have a say in how the product is shipped out.
2. Craigslist
Craigslist is primarily an American offering making possible the listing of items like used cars, electronics, pets, and what have you, to the online community. People are charged to have an item listed on the online portal but it is possible to have a look in with a limited offer of free posting as well. The classified ads are separated out into groups which makes it rather convenient to navigate through when looking to purchase something. With revenues crossing more than half a billion dollars, this remains a must-have platform for those in the continental United States.
It is possible to access sub-pages to Craigslist in over 70 different countries and in different languages as well. However, English remains the most popular language of usage.
This is an Offerup alternative that is to be noted for its simplicity more than anything else. It uses location-based targeting to give people access to buyers and sellers for their used products. There are a number of sister sites to Oodle that sells more focused things like car finance, life insurance, and so on.
3. eBay
When it comes to the shopping site, eBay, there are a lot of local variations available to each market. This is one of the largest auction sites available to users and it is also possible to participate on the site as a shopper rather than a bidder. The site remains one of the most flexible when it comes to posting a product for sale. eBay is a good option for those who are not sure of the value of the product that they are proposing to sell on the site. The bidding system ensures that the customer gets the best offer possible for a product.
eBay is present locally in over 30 countries and is one of the largest internet shopping sites available to users. There is a charge for listing products on the site. It is easy to log on to the site as it is available as an Android and iOS application as well.
4. Letgo
Letgo is a website that has been founded by the former CEO of OLX. It can also be accessed as an application on most mobiles as well. The site is a peer-to-peer marketplace for almost all items under the sun and which has been used once. There is no such thing as a user fee when it comes to using Letgo. Listings are free and easy to do. On offer is a range of mainly household products ranging from furniture, kitchen utensils, board games, and so on.
There are over 100 million registered users on the app, and it remains one of the best shopping sites in some of the regions of the world. Letgo uses little presentation in its user interface and is uncluttered in its appearance.
5. Gumtree
Originating out of the United Kingdom, Gumtree is an online classifieds ads site. Since then, it has gained popularity in places like Australia, New Zealand, and then the United States. One of the most attractive features of the app is that it provides shipping worldwide free of cost to the buyer.
6. Carousell
This remains one of the largest online shopping stores for used products and is available in over 45 plus countries. It is by far a location-based marketplace and offers online classified ads. There is something like 20 sub-categories that are used to list out the products on sale. Carousell, formerly OLX, can be used to sell used items like cars, clothes, mobiles, and even real estate to boot. Most listings on the platform come at a premium charge but at the same time, there is a provision to have a free limited period listing to check out the marketplace at no cost to the user.
There are over 6 million active users of the platform worldwide and the mother company is owned by a Dutch entity. Over the years the application has done a series of acquisitions around the world so as to offer everyone a local business to deal with.
7. Listia
With Listia, it becomes possible to swap things that you have grown out of for things that are in immediate need. Most transactions are barter deals that are struck between individuals who meet up on the platform. The presence of a mobile app only adds to the attraction of the whole system.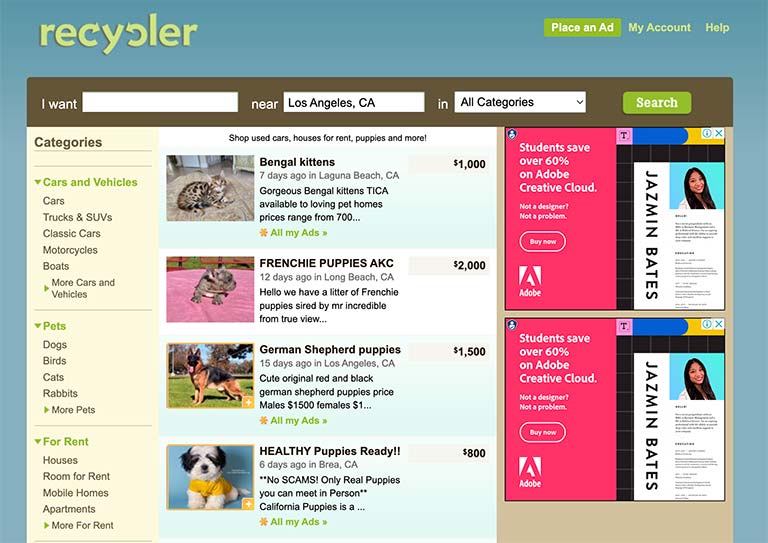 First published in 1973, this remains one of the oldest online classified sites. First, it appeared as a print publication which later on took an online presence with the coming of the internet. Recycler remains for the most part one of the apps like Offerup and has a strong presence in some of the stronger markets of the world.
Recycler has remained for long one of the preferred media to announce music albums and performances by music bands in the United States. While there is a free-to-use version of the online classified site, most other listing is offered as a premium service.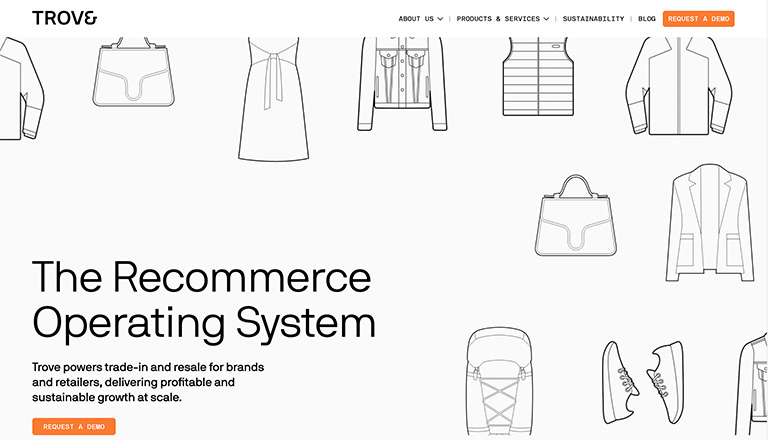 Trove is all about recycling products. Some of the high brands use the site to buy back and recycle some of their products. Most people who want to sell some of their branded products would find the site and app very useful to have around. One of the notable features of the site is that it uses the power of social circles to create a network of buyers and sellers.
Frequently Asked Questions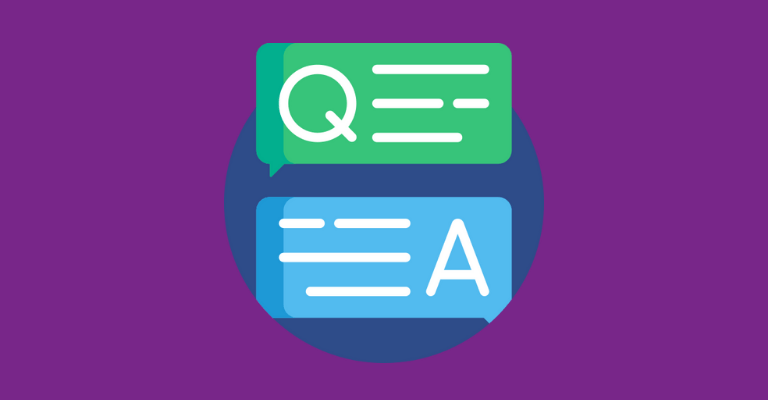 What is the Offerup app? How does the Offerup app work?
The Offerup app is an online classified site and mobile app. It works by matching buyers and sellers for products that people put up for sale.
Does The Offerup App Provide You Any Free Stuff?
Most of what is offered on the Offerup app is in exchange for money. It is, however, possible to find things like pet adoption which would not be for money. On offer are barter deals that would not involve money but the exchange of goods between people.
Is Craigslist better than OfferUp?
It really is a hard decision whether Craigslist is better than Offerup. For the most part, each of the two caters to a different set of clients. The most practical thing would be not to compare the two but to access two different sets of customers on each of them.
Conclusion
As can be seen, there are a number of alternative sites to Offerup, and it is up to the user to make a final decision as to what to use depending on his situation. While it is possible to have some global alternatives, it is also quite evident that some of the global sites do have a local flavor.
What sites like Offerup promises the user is a choice to have their used stuff for sale online. While some of the sites are plain classified ad sites, there are options where it is more like an online shopping experience than anything else.