Being able to receive faxes directly in my Gmail inbox has been such a game-changer. Yes, it's possible to receive a fax in your email and it's not even that hard to set up. You can definitely do it yourself too!
I'll walk you through how to set this up so you can also already receive fax in Gmail, access them anytime and anywhere, and improve your overall workflow.
What Do You Require to Receive Fax in Gmail?
Here is what you need to do to start receiving fax to Gmail:
1. Open a Gmail Account
Even if you already have a Gmail account, we recommend creating a new one for incoming faxes since it's free and only takes a minute. Having a separate account for faxing is a good idea to keep your messages organized and separate from personal emails.
2. Join an Online Fax service
To send and receive a fax, you need to subscribe to an online fax service such as eFax and CocoFax. The majority of fax services may be readily connected with your Gmail account. However, it is critical that you choose one that is trustworthy and allows you to create a test drive account. This will help you avoid problems in the future.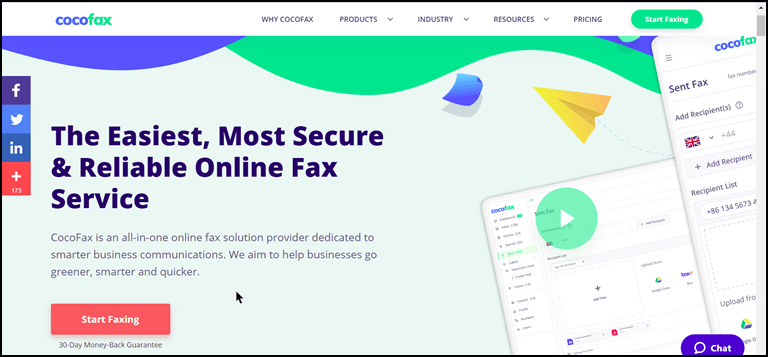 3. Select a Fax Phone Number
The first step in setting up a Gmail fax account is to choose whether you want a local or toll-free fax number. Both options are included in your account at no cost. Furthermore, some systems allow you to establish a "virtual" fax number for marketing purposes.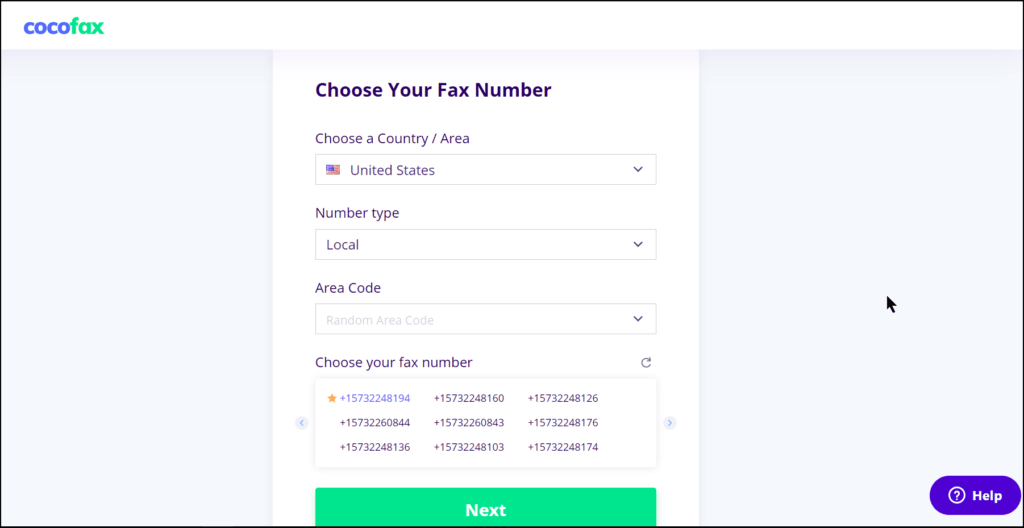 4. Add a Fax Number to Your Gmail
Your fax service will ask you which email address you wish to use to receive faxes during the sign-up process. Simply enter your Gmail email address here. You can receive faxes from up to 5 different email addresses.
How to Receive Fax in Gmail Inbox?
To receive a fax in Gmail, all you have to do is attach a virtual fax number to your Gmail address. Create an account with the online fax service of your choice. When you sign up for an online fax service, you'll be asked if you want a local or toll-free fax number.
Simply provide your selected email and number (you have the option of local or toll-free, depending on your country/area) when joining up for an email fax service. If someone sends you a fax using that number, it will be immediately converted and transmitted to your inbox as a PDF fax attachment once you've done this.
After that, you're set to receive faxes through email. They'll be instantly delivered as an attachment to your Gmail account. In the event that you are unable to access your inbox, you can get a copy of all incoming faxes through your online fax account. As you can see, you don't need to muck about with your Google account's settings. Online fax services rely on web-based technology that is available at all times, even if your computer is switched off.
They'll take care of setting up your account, which should just take a few minutes once you've completed the sign-up procedure. If you wish to receive faxes to Gmail for free, providers like eFax allow you to create a 30-day test drive account.
How to Store the Faxes You Receive on Gmail?
Fax copies are maintained on your online fax account and in Gmail whenever you send and receive faxes. Each of these methods for fax storage has its own set of benefits. You can simply discover faxes based on specified parameters from your online dashboard. Some carriers allow you to keep faxes permanently, while others only allow you to keep them for a period of time, mostly a year.
When a fax arrives as a PDF in your email, you may also immediately save it to your Google Drive account. Google has enough storage space to store thousands of faxes.
So basically, you have the following options for storing your faxes:
Keeping them in your online fax account
Save them on the hard disk of your computer.
Save it to your Google Drive account or other virtual drives.
1. Faxes can be saved in your online Fax Account.
Because it is done automatically, this is the most convenient way to save your faxes. You'll be given room to store your faxes if you join up for a service. When you receive fax in Gmail, a copy is saved in a separate folder. Simply log onto your particular fax provider and navigate to the "View Faxes" area to read them.
Receiving faxes via your dashboard has several benefits, particularly when it comes to sophisticated functionality. You may search your faxes within your account using criteria such as date, fax number, name, and more. You may organize your faxes by keyword or category by adding fast tags to them.
Apart from that, there is also the option to download, print, or forward the document you were looking for once you've found it. Other providers allow you to specify a storage term for your faxes, allowing you to control how long they remain in your account.
2. Save any Gmail faxes you've received to your computer's hard drive.
You may save the fax to Gmail on your computer's hard drive after you get it. Open Gmail and download the PDF attachment from the email fax message. You may also access your online fax account and download faxes immediately.
Keeping faxes on your hard drive allows you to access them even when you are not connected to the internet. We recommend combining one option with another so that you have a backup in case something goes wrong with your primary.
3. Save Gmail faxes on a virtual hard drive.
If you prefer to save all of your received faxes in the cloud, you may do so using Google Drive, Dropbox, Box, and other comparable services. This option allows you to access your faxes from anywhere using your computer, phone, or tablet if you have a stable internet connection. Because everything is saved on virtual discs, you won't be wasting space on your device's hard drive, and your papers will be safe. This method of storing a Gmail fax also allows you to share it. You may create a folder on your hard drive account that can be shared with others, such as members of the same workgroup.
How Do I Get Alerted When I Receive a New Fax?
You won't hear a ring on your fax machine whenever new fax arrives if you use online fax. Instead, you'll be informed through online notifications. Setting up an incoming fax alert is pretty straightforward.
Checking your inbox for new faxes on a regular basis is not an efficient use of time. ​It's a much better idea to set up alerts on your web browser or on your phone. There are several options for receiving notifications when a fax arrives. You can receive notifications via:
Getting Notifications through SMS
Desktop and Mobile notifications for incoming Gmail fax
Use Gmail Fax Notification Extension
Using a Fax App on Your Phone
1. Getting Notifications Through SMS
You can choose to be alerted through SMS text messages if you are using a service that does not have an app or if you do not want to install a new app on your phone simply to receive faxes. To use this function, log in to your online fax account and go to the settings page to set up it. Check the option to allow SMS notifications in the "incoming faxes area." Then, for your Google fax service, enter the mobile phone number that will be linked with it. Note that these are merely message notifications; you won't be able to see the contents of incoming faxes directly on the text message, but you will find a link to your fax account's relevant page.
2. Desktop and Mobile Notifications for Incoming Gmail Fax
When you receive faxes directly from your browser, Gmail will notify you with a little pop-up window and/or a sound. You may also use the Gmail mobile app to turn on alerts on your phone. When you transmit a fax from Gmail, these alerts also let you know if the transmission was successful. Because we are all used to receiving notifications on various smartphone applications, this strategy is easy to apply.

3. Use Gmail Fax Notification Extension
You may utilize a third-party extension to alert you of faxes you receive via Gmail email on your desktop computer if you want. Some of them are quite versatile, allowing you to personalize how these alerts are shown and even allowing you to deal with many Gmail accounts at once. If you're concerned about your privacy, these add-ons may provide an additional level of assurance by not tracking the fax messages you receive.
Notifier for Gmail is a free, open-source extension with features including multiple account integration, RSS technology, support for Gmail tags and labels, browser integration, and the ability to use it without revealing your login information.
4. Using a Fax App on Your Phone
The easiest approach to see if you've received fax is to use this method. You may receive faxes from anywhere on your phone using a fax application that connects to your Gmail address and virtual fax number. A decent mobile phone app can send and receive faxes with ease, and there are extra perks, such as the ability to sign faxes electronically.
This is a great function since, instead of printing a document, you can just add your digital signature and begin faxing it back. Unfortunately, not all fax services come with smartphone applications.
Frequently Asked Questions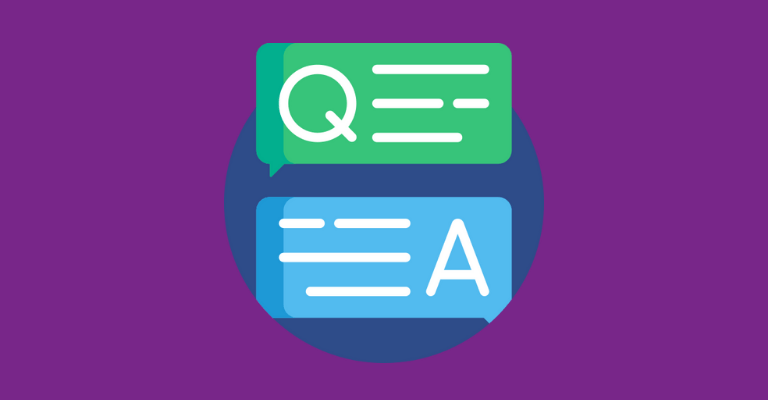 How to Store The Faxes You Receive on Gmail?
To save the faxes you receive on Gmail, simply download them as PDFs and save them to your computer. You can also store them directly in your Google Drive account.
How Do I Get Alerted When I Receive a New Fax?
There are a few ways to get alerted when you receive new fax. You can utilize the Gmail notification or set up SMS notifications through your online fax account settings. Refer to this post for more details.
Conclusion
Receiving faxes in your Gmail inbox can save you time and money by not having to use a physical fax machine. And with the right tools, you can be alerted of new incoming faxes without checking your inbox constantly.
Now that you know how to receive fax in your Gmail inbox, it's time to get started! All you need is a computer and an internet connection. You can use any type of computer- desktop, laptop, or even a tablet.